US team lead Ian Zerafa entered the online gambling world in 2021, joining Time2play as a reporter. His journalistic background proved highly compatible with Time2play's research-heavy and transparency-focused mission.
Now a veteran of the US online gambling market, Ian leads a team of reporters, and is focused on bringing precise and accurate analyses of all US gambling operations to American readers.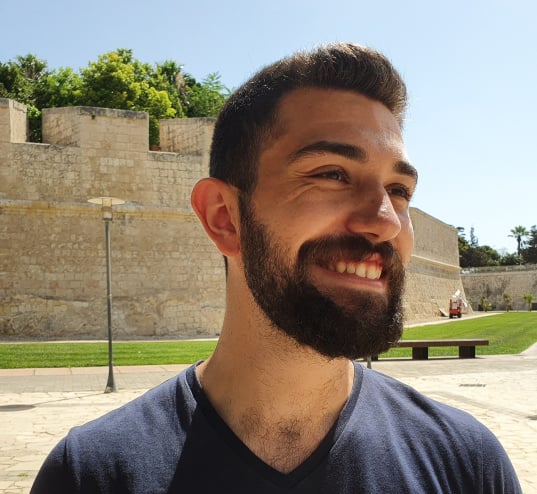 About Ian Zerafa
At Time2play, Ian has written extensively about both the US online casino and online sports betting markets. In the casino vertical, his areas of specialty include blackjack, slot games, and casino software. In sports, his areas of specialty are tennis and soccer betting.
When not in the office, Ian enjoys running, tennis, and the gym.
---
Professional journey
US Content Team Lead - Time2play
2023 - Present
Senior Content Editor - Time2play
2022 - 2023
Content Editor - Time2play
2021 - 2022
Editorial Team - Lovin Malta
2019 - 2019
English Teacher - European School of English
2018 - 2018
English Teacher - London School of Commerce
2016 - 2016
---
Education
University of Malta - English, Culture and the Media (M.A.)
2018 - 2021
University of Glasgow - English Literature: Fantasy (M.Litt.)
2019 - 2020
University of Malta - English (B.A. - Hons.)
2015 - 2018