Swopstakes review: new bookie coming soon to Australia
67
/100
Expert rating
byby

Elena I.
Award-winning sports sweepstakes
Best sportsbook in your area
Bet365 sportsbook
Most sports markets on offer
In this SwopStakes review, we're going to take a look at all of the different features that this exciting sweepstakes betting site has to offer.
Kicking things off, we check to see if SwopStakes Australia is home to a good selection of sports and leagues for you to buy tickets for.
Following that, we look to see if there is a loyalty program, and how you can get your hands on promotional games and tickets on the SwopStakes site.
Finally, we cover the basics for having a good time including the support options, SwopStakes reviews, payment methods and overall usability of the site.
Pros and cons
Social sweepstakes
Many sports
Detailed FAQs and Guides
No fixed odds
Lacks iOS app
No live betting or streaming
General ratings
67
/100
Expert rating
byby

Elena I
72
Betting features rating
65
Sports & markets rating
How we rate?
Our main score is the Expert Rating, which ranks sportsbooks on over 60 criteria in seven different sections, including sports and markets, odds, safety, usability, and more.
81%
Playscore
based on 6 critics
100

88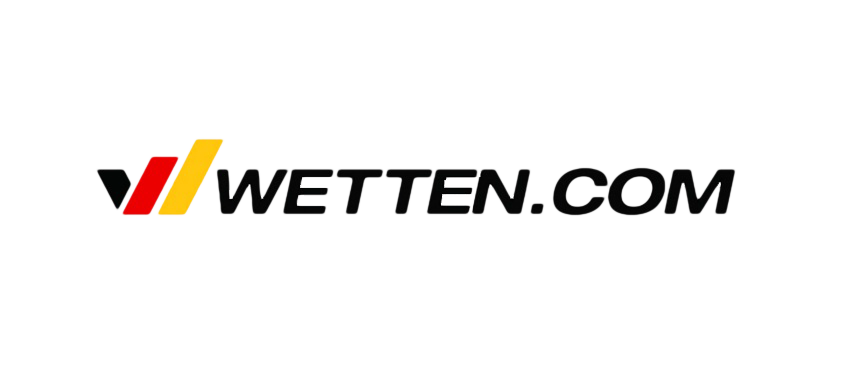 87
82
80
50
What is our Playscore?
The Playscore represents the average rating according to top critic sites for a given betting operator.
General info
| | |
| --- | --- |
| Launch date | 15/07/2020 |
| Company behind | Betmakers Technology Group Ltd |
Best alternatives to Swopstakes
Unibet sportsbook
Betfair sportsbook
Australia's only betting exchange
Ladbrokes sportsbook
In-depth stats and predictions
Editor's note
This review is based on the operator's current sports offer in Australia.
Sports and markets at the SwopStakes sportsbook
Being able to access a wide array of different sports when betting and playing online is a must. For us, top betting sites will typically have more than 30 sports available. 
Currently, SwopStakes has no sports listed on the site due to it undergoing a little bit of maintenance. However, previously, the site did have a range of exciting sports from around the world.
One of the previously big betting options here was horse racing. Regular punters could join tournaments featuring the Melbourne Cup and other races from this meet.
Sport events facts
| | |
| --- | --- |
| Total number of sports to bet on | N/A |
| Top market | N/A |
| Unique markets | N/A |
| Top events | N/A |
Throughout this SwopStakes review, we're going to keep everything as accurate as possible in order to provide the best SwopStakes ratings possible. As such, some information is based on older information from the site itself.
Sports and markets rating
65
/100
No sports or leagues listed currently
Previously offered Aussie sports 
Lots of racing
Fewer sports than other sites
As there are no sports listed at this time, it's a little hard to judge and provide SwopStakes ratings properly. However, I still gave a current result based on what the site had on offer before. 

With no listed sports, it's possible that SwopStakes actually matches sites like PlayON which has only 10 sports. That being said, PlayON is a fantasy betting site, so this low number is expected. 
However, I feel that SwopStakes is more inline with SportChamps, a social betting site that offers 14 sports. I hope that it will match this site when it's back up and running. 

Additional market details: Previously, before the revamp, other SwopStakes reviews extolled the virtues of the racing section. It's clear that this is going to be a strong section once again with big events, such as the Melbourne Cup, very much present. 

Additional market details: Players will also be happy to note that there is a strong market for NRL games. Many of the explanatory videos cover rugby league games, so we can expect a wide array of markets on offer once the site is open once again.
Betting features at SwopStakes
As you're going to be placing bets or trying to predict winning outcomes, it's very important to have access to a range of top betting tools.
SwopStakes does not have the traditional tools such as a betting slip, bet builder, live streaming or betting and so on. This is because it is a sweepstake betting site. 
However, there is the option to cash out your ticket if you don't think it's going to win for you. You can also swap tickets and follow other players to see what tickets they have.
Betting features facts
| | |
| --- | --- |
| Cashout | Yes |
| Bet builder | No |
| Live stream | No |
| Live betting | No |
| Betting exchange | No |
| Quick bets | No |
| System bets | No |
| Virtual bets | No |
| Other bets | No |
All of the different actions such as swapping, holding, banking or buying more tickets are done via clickable buttons. There's also the option to select what wins you want to focus on with your tickets.
Betting features rating
72
/100
Lacks standard betting tools
Clear action buttons 
Cashout available
No live betting or streaming 
Lacks a bet builder
Again, when it came to giving my SwopStakes ratings, this is a little hard as it doesn't really compare to other betting sites. That being said, I did give this an average result. 

As it's a social betting site, it has a range of betting tools available such as clicking through to the next event, simple buttons for ticket actions and, like Dabble, the ability to follow friends or other players. However, Dabble does have more social options. 

I didn't expect there to be live betting or streaming options as this is not how a sweepstake site works. However, during an event, the ticket values do change in real-time, which does beat out Bbet, which has no live betting at all. 

Additional features: The big feature here is the sweepstakes. With only one ticket able to win the prizes and no fixed odds in place, it's really important to swap and hold tickets as the event progresses. The aim is to stay in for each game so that you can participate in the next event and hopefully claim the top prize.
SwopStakes sports betting odds
Betting odds are what wins on traditional sportsbooks actually hinge on. Fixed odds betting is what you need in order to get a win, so the better the odds, the larger your potential payout.
However, SwopStakes is not a fixed odds betting site, which means that there are no odds to compare. That doesn't mean that the site doesn't operate with odds though.
All ticket values can change with the market opinion. And, if you survive an event, the value of your ticket goes up again as it becomes more likely to get you the grand prize.
Betting odds facts
| | |
| --- | --- |
| Average payouts | N/A |
| Highest available | N/A |
| Boosted odds | N/A |
| In play betting payout | N/A |
It's important to remember that the aim is to stay in the game for as long as possible. SwopStakes works by showing you the percentage chance of staying in the event, so you need to swap tickets to ensure you stay in with a chance.
Odds rating
50
/100
No odds are provided
Sweepstakes sites do not use odds

Again, this is a category that's not really applicable to sweepstakes betting, which is why I just stuck with a mid-range score for this odds category. 

However, SwopStakes does use real odds in order to inform the value of the tickets. It's likely that it uses odds from GetSetBet, which is its sister site. This is good as GetSetBet has high odds. 

That being said, comparing to Neds might be even more preferable as this betting site does have some of the top odds in the industry, but I am not really complaining here.
Payment methods found in our SwopStakes review
For many betting sites, being able to access a range of different betting payment methods is a must if you're going to make a deposit in order to start playing. We like to see ten or so options. 
At SwopStakes, part of the fun is freeplay betting and claiming tickets. The site even gives new players free credit to use to purchase more tickets when they sign up.
What this means is that there aren't any payment methods listed on the site at all as you don't need to make a deposit to play here.
Payments facts
| | |
| --- | --- |
| Total number of payment methods | 1 |
| Best option | Bank Transfer |
| Minimum deposit | N/A |
| Maximum deposit | N/A |
| Minimum withdrawal | N/A |
| Maximum withdrawal | N/A |
| Average deposit time | N/A |
| Average withdrawal time | N/A |
| Average deposit fees | No fees |
| Average withdrawal fees | No fees |
As such, there is currently no information on minimum and maximum deposits and withdrawals. Nor is there any information provided on the transaction times or if there are withdrawal fees. The only payment information available is in regard to withdrawing a prize where you can link your bank account to do a bank transfer. It doesn't appear to have fees attached.
Payments rating
45
/100
No payment methods listed at all
Bank transfer for withdrawals
Once again, I did struggle a little when giving a score here. And that's because, while there aren't any payment methods listed, this is simply because they're not actually needed. 

Okay, so yes, there is bank transfer listed for making a withdrawal if you do get a prize on a ticket. This is just like WinnersBet, which has limited options when it comes to all transactions. 

I wasn't able to fully rate this as I don't have information on minimum withdrawals or the speed of transactions. I can only hope that withdrawals are processed quickly offering same-day payouts just like Bet Right has. Time will tell.
Safety features
Regardless of whether or not you're actually making a deposit, you need to be safe and secure. After all, you want to have assurances that if you get a win, it will be paid out to you.
Despite SwopStakes not actually offering real betting, the site is fully licenced with the Northern Territory Racing Commission. As such, it abides by its gambling rules and regulations.
All platforms utilize SSL encryption protocols. These are in place to ensure any private or banking data you provide on the site is kept safe and secure.
Safety facts
| | |
| --- | --- |
| RNG auditing | N/A |
| Seals of Trust | N/A |
| Responsible Gambling | Gambling help online, Gambler's help, Gamblers Anonymous Australia |
| SSL encryption | N/A |
| Ever blacklisted | No |
| Licenses | Northern Territory Racing Commission |
| Self-imposed spending limits | Available |
| Self-exclusion | Available |
| Cooling off period | Available |
| Account authentication | Required |
| 2-step authentication | Available |
There are also responsible gambling tools in place. These include self-exclusion, betting limits and the like. Additionally there are links to self-help gambling hotlines if you feel like you need to talk to someone.
Licensed by
Northern Territory Racing Commission
Trusted by
Gambling help online

Gambler's help

Gamblers Anonymous Australia
Safety rating
80
/100
Decent security in terms of data protection 
Responsible gambling tools 
SSL encryption 
NTRC licence
Limited security information provided
I'll say this, the security category was one of the easiest SwopStakes ratings for me to give. In short, they do a good job here and tick all the boxes in making sure SwopStakes is reliable for both old and new players. 

Just like sites like Unibet, SwopStakes is fully licenced and regulated. For me, this is the very basic requirement when it comes to a betting site of any kind in Australia. 

It's also always good to see that there is SSL encryption in place, and although this is not going to be as impressive as Zbet for example, it's still strong and shows that SwopStakes is secure for players. High marks here.
Customer support
Even if a site is executed incredibly well making it easy to find all the features and functions, new fans will always benefit from strong support. This is why we like to see 24/7 support with three different options.
Currently, it is unclear what the customer service opening hours are at SwopStakes. This is likely partially due to the ongoing revamping that's occurring throughout the betting site.
While there is no live chat, there is an email available. There are no opening hours for this, but it can be assumed that it won't take long for players to receive a response.
Support facts
| | |
| --- | --- |
| Customer support availability | N/A |
| Live chat | No |
| Email | [email protected] |
| Contact no. | N/A |
| On-page support | FAQs and help section |
There is a decent FAQ section. And, at the time of writing, more articles and helpful information had been added just weeks ago. It appears this section is well on the way to being as comprehensive as possible.
Support rating
78
/100
Regularly updated FAQ section
Detailed 'How to' guides 
Strong FAQ 
Email support 
Unclear opening hours 
No live chat
I felt that this is a solid category from SwopStakes given the fact that it's currently undergoing a lot of changes looks and content-wise. I have high hopes this score will be even better in future. 

Ok so, similar to Buddy Bet, there is no live chat on offer here. But, after an email to see the response time, I can happily say that SwopStakes outdoes Buddy Bet here with ease. Emails are responded to quickly and efficiently. 

The FAQ is also incredibly easy to use, opens in an additional window and gives detailed explanations on hot to get more tickets, where to find the bonus offer, what it means to be in the last race and so on. This was a big step up from the lack of an FAQ at ReadyBet. SwopStakes comes out on top for sure here.
Platform and usability
Finally, we look at the overall usability of a site in order to ensure it's easy to navigate and play on. With SwopStakes, we looked a the mobile browser as well as the desktop version.
First, the site is scalable, adapting to any screen size easily. There is also a mobile app for Android users and there is an iOS app in the works.
The SwopStakes app offers all the same features and functions as the desktop site including options to buy and swap tickets, move to the next round and claim winnings via bank transfer.
Usability facts
| | |
| --- | --- |
| Sport filters | Yes |
| Search function | Yes |
| Web UX | Good |
| Mobile UX | Good |
| Load speed | 0.7 sec |
| Other products | No |
The overall load speed is excellent. There is no slow-loading or glitchy sections of the site either. And, there is a direct link to a real money sportsbook in the shape of GetSetBet.
Play on devices
Android

Linux

MacOS

Windows
Platform rating
80
/100
Strong betting platform getting revamped 
Modern design 
Easy-click buttons 
Mobile compatible
Under construction 
No iOS app
Though still being redone, I have to say that I like what I see here at SwopStakes and this is why I was happy to give this a high score even though it's not fully operational. 

Of course, if you want to get playing right away, there are a number of top alternatives, but I'd definitely hold out for this sweepstakes site. Part of the reason for this is its uniqueness, but also the ease of use that easily rivals sites such as Palmerbet. 

It also looks like it will continue to have a range of filters and search options, which puts this head and shoulders above sites like Sportsbet which offers slow-loading apps. I have high hopes for the newly designed SwopStakes.
Expert verdict
A fun take on sweepstakes, SwopStakes takes you to the next level with it's unique gaming platform. It's currently under major renovation though, so we can't wait to see what additional features are about to come our way.
However, it does offer a really unique platform with a range of different sports and the chance to buy tickets using free bonus credits provided when you first sign up.
The fun begins when you stake your claim on the winning ticket by choosing to swap, hold or cash out your tickets in an attempt to get that winning ticket and score big cash prizes.
There are many helpful features to get you on this path toward the prize money including excellent customer service, an Android app, and bank transfer options if you do manage to claim a prize.
FAQs
Is SwopStakes Australia safe? 
Yes, SwopStakes is secure for players to join and play at. There's no need to deposit funds as you can claim and purchase tickets using the free credit provided on the SwopStakes website when you first sign up. If you're wondering if SwopStakes is reliable, then the answer is also yes as SwopStakes reviews do indicate speedy payouts to those who do win cash prizes.
How does SwopStakes work? 
SwopStakes is a sweepstake betting site. This means that you kick things off by buying tickets for an event. These tickets contain a variety of outcomes throughout the event, but there is only one winning ticket available. The goal is to swap, hold or trade tickets in an attempt to get the ticket that will get you the win.
Who owns SwopStakes? 
SwopStakes is owned and operated by SwopStakes Australia Pty. As such, the SwopStakes website is completely Australian-owned. It has to abide by the rules and regulations set out by Australia's gambling laws. However, as the site doesn't actually offer any real sports betting, it does not appear to hold a licence from any of the territories within the country.
Can I cash out on SwopStakes? 
Yes, you can cash out tickets on SwopStakes. In fact, you're encouraged to do so. When you cash out, you then get given credit that matches the value of these tickets. With this credit, you can now buy tickets with outcomes that you feel might come true thus improving your chances of staying in the race for the top prize and the winning ticket in an event.
What sports are there on SwopStakes? 
Currently, as the website is under reconstruction, there are no specific sports events listed. However, in the past, there were many different options including NRL rugby league, greyhound racing, horse racing and a lot more Australian sports. When the site is back up and running, there is likely to be a wealth of different sports and leagues on offer.