Draftstars review: DFS betting at its finest
Launched in 2016, Draftstars has fast become a leader in the growing arena of daily fantasy sports (DFS). This Draftstars review will cover everything about creating your fantasy team on this platform.
With a range of popular sports, including greyhound and horse racing, and some of the biggest fantasy prize pools in the country, Draftstars Australia has already attracted over 300,000 players to its site.
While there are no Draftstars promo codes, because these aren't legal in Australia, Draftstars does offer guaranteed and multiplier daily fantasy competitions, as well as its unique Rapidfire format and qualifier contests.
In this Draftstars review, we'll look at its sports and betting features, the odds it offers, as well as how the platform functions, including its payment processors, safety features, support and overall usability.
Pros and cons
Free or real money play
Great for NRL and AFL
15 DF sports covered
No sign-up rewards
One way to contact support
Few payment options
General ratings
79
/100
Expert rating
byby

Elena I
74
Betting features rating
78
Sports & markets rating
How we rate?
Our main score is the Expert Rating, which ranks sportsbooks on over 60 criteria in seven different sections, including sports and markets, odds, safety, usability, and more.
80%
Playscore
based on 8 critics
90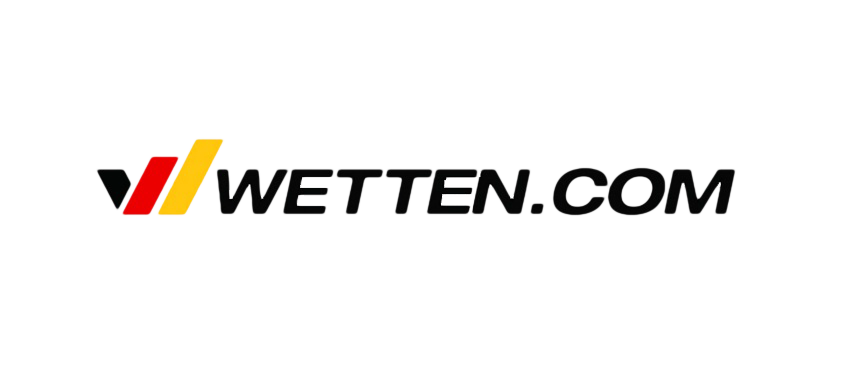 90
88

80
80
80
75
60
What is our Playscore?
The Playscore represents the average rating according to top critic sites for a given betting operator.
General info
| | |
| --- | --- |
| Launch date | 31/03/2016 |
| Company behind | PlayUp Interactive |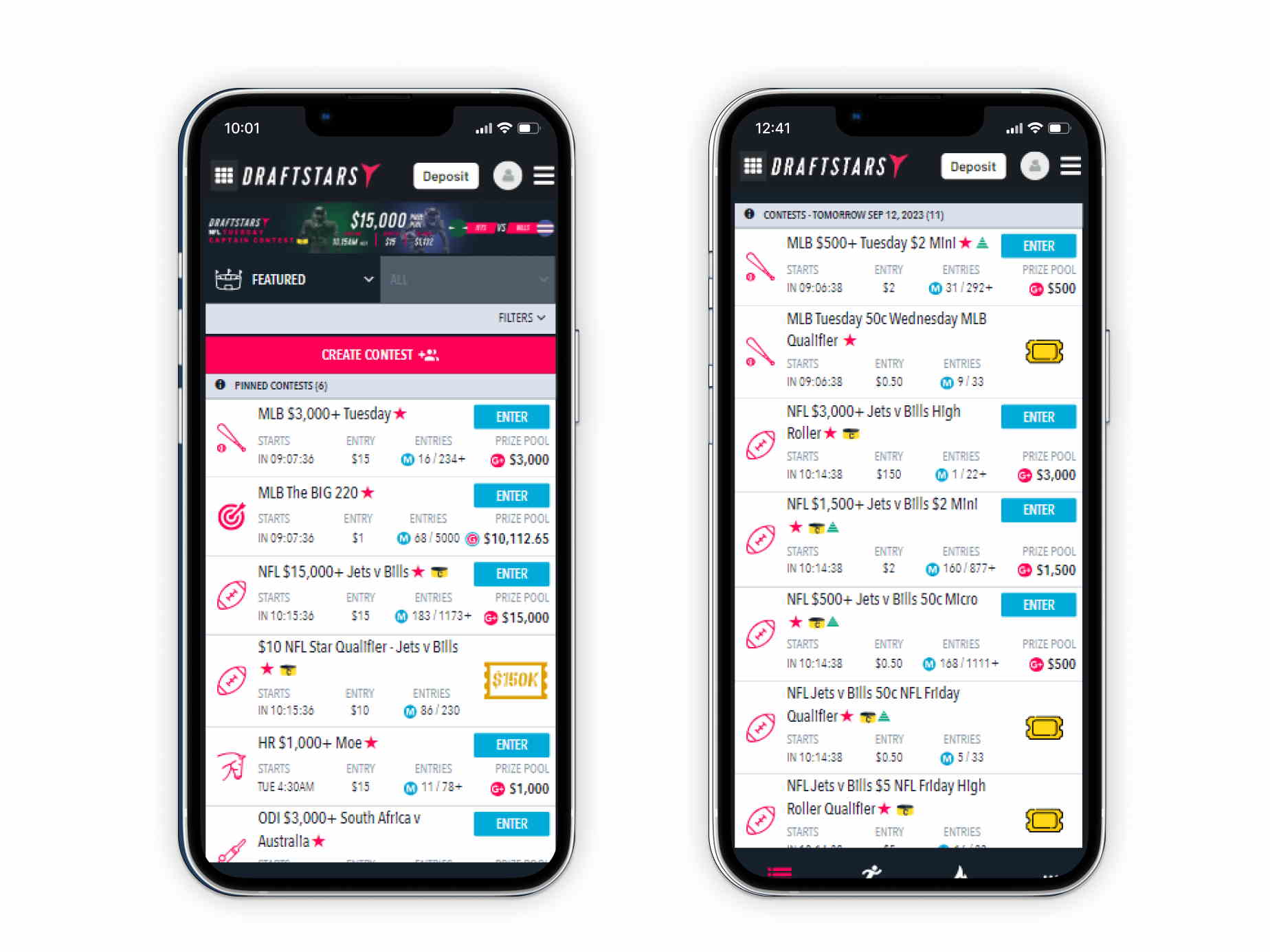 Editor's note
This review is based on the operator's current sports offer in Australia.
Sports and markets at the Draftstars sportsbook
Draftstars offers daily fantasy sports competitions across ten sports. While there is no Draftstars sign up bonus available after completing the sign up process, the site does offer competitions with no entry fee as well as some of the biggest prize pools in Australia.
The fantasy leagues available include Australian favourites such as Aussie rules betting, cricket, rugby league and golf. Draftstars expands its offer with fantasy leagues from around the world, including American basketball, baseball and football, European soccer leagues, horse racing and, a recent addition, greyhound racing. 
At the time of writing this review, the main sections of the Draftstars lobby include AFL, NBA, racing, golf, English Premier League and cricket. Draftstars betting is also available on NRL fantasy competitions, as well as the NFL and MLB during their seasons.
Sport events facts
Total number of sports to bet on
6
Top market
Aussie rules football
Unique markets
Daily Fantasy greyhound and horse racing
Top events
Star Qualifier Contests including AFL fantasy $500K Live Final
Tournaments, AFL and NRL
At the time of writing this Draftstars review, the platform is an approved betting partner for the NRL and AFL. It also partners with big names such as KAYO (Fox Sports) on special events, including its 'Live Finals'.
Featured betting markets
Aussie Rules

Cricket

Esports

Horse Racing

Football

Baseball

Boxing

Golf
Greyhound racing

Tennis

Rugby
Available events
MLB

NFL

NBA

NRL

La Liga

MLS

Premier League

UEFA Champions League
PGA

NHL
Sports and markets rating
78
/100
Features most fan favourites 
Focus on Australian sports 
Fantasy horse and greyhound racing
While I want to see at least 20 sports on offer at a traditional sports betting site, DFS sites tend to have fewer. Draftstars only has 10 sports, but the requirements of fantasy betting are different and I like that the Draftstars sports catalogue focuses on major Australian leagues, like the AFL and NRL. 

I've given it a decent score, because there is more focus on Aussie sports in its offer than some of the other companies offering fantasy sports betting. I'm thinking of you PlayON, with your 10 sports for fantasy betting but current lack of Aussie leagues.

The Draftstars selection will feel limited if you're used to regular sports betting on sites like Bet Right with its 27 sports, but I feel it's competitive. Personally, I would like to see it add tennis, but there are enough other games to play and enjoy. 

Daily fantasy sports competitions traditionally last for short periods of time, with most not requiring you to make season long commitments. Draftstars offers competitions on specific fixtures and one-day competitions, such as the NBA high roller series, which plays out across all upcoming games on a given day. 

Another major market on Draftstars is its Star Qualifier Contests, where it awards entry to a special Star Final game. These do play out over a longer period and feature the biggest prizes on the site. The Star Tournament for Golf tracks the PGA Tour Competitions over several months ultimately leading up to The Masters Tournament.
Betting features at Draftstars
Let's look at how to play Draftstars daily fantasy competitions. Traditional betting features like bet builders and cashouts are absent. Instead this bookie offers a wide range of different game types, including multiplier and guaranteed games, as well as its unique Rapidfire competitions.
At the time of writing this review, nearly all competitions on the site were guaranteed games. These promise prize pool payouts to a set number of entrants, even if all the spots aren't filled. This is similar to a multiplier game, which splits the prize pool among a percentage of the entrants.
Draftstars unique Rapidfire format lets you bet on which player (or horse) will get the highest score in 5 match ups set by the bookie. Rapidfire 3 requires you to select 3 of the 5 correctly and pays 1.8x your wager, while a Rapidfire 5 game require 5 correct selections and pays out 20x.
Betting features facts
| | |
| --- | --- |
| Cashout | No |
| Bet builder | Yes |
| Live stream | No |
| Live betting | Yes |
| Betting exchange | No |
| Quick bets | No |
| System bets | Yes |
| Virtual bets | No |
| Other bets | Offers a full range of different racing bets |
A popular Draftstars fantasy offer is the target wagering contest, which involves betting against a target score, as dictated by the rules of the specific game. These competitions share out a prize pool from the entry fees received equally among all players whose lineup reaches that score.
Betting features rating
74
/100
Full variety not always available 
Games with a guaranteed prize pool 
Fixed and flexible entries 
Some contests not on offer
DFS sites lack many of the betting features found at traditional bookies. You won't see features like bet builders and cashouts that you get on traditional sportsbooks like Bet365. But I did like the fact that Draftstars offers live betting. 

So, I focused on the variety of game types that the Draftstars website offers instead and based my score on that. Like its competitor SportChamps, Draftstars offers at least four different types of tournaments. 

However, these don't all seem to be routinely available. Scanning the lobby, I couldn't see the next target wagering or multiplier contest. The only competitions on offer were those with a guaranteed prize pool. Draftstars' famed Rapidfire format, which has its own website area, was also disappointingly empty as it sounds like a fun concept and one I'd like to try. Points lost here, Draftstars. 

Additional features: Draftstars Qualifier contests are a major draw and a great way to build excitement around a major sporting event. These limited-entry games award the winners exclusive entry to a contest built around the final event, with a major cash prize. The AFL Fantasy $500K Live Final featured Australia's biggest-ever fantasy sports prize pool to date of AU$500,000, with a top prize of AU$150,000.
Draftstars sports betting odds
Daily fantasy sports work a bit differently to traditional sports betting. You are betting against other Australian players, rather than against the house, and whether or not you win is down to your skill in picking players. Still, the house controls the rules of the games and it designs them to ensure it gets a certain percentage of all bets, to cover its own costs.
A range of different games are available on Draftstars, with different returns. Your potential to win depends on the number of prizes and entries, as well as the payouts versus the entry fees.
Draftstars offers some competitions with a limited number of entries and others with no limit. For the latter, Draftstars increases the prize pool when a certain number of entries has been reached. The max return on your wager varies and is balanced against the likelihood of winning.
Betting odds facts
| | |
| --- | --- |
| Payout for major contests | 85.00% |
| Payout for micro and high roller competitions | 90.00% |
| Payout for head-to-head games | 95.00% |
| Contest entry fee | Free up to AU$150 |
| Max win | AU$150,000 |
The ​rake varies from contest to contest and depends on the number of entrants. Draftstars designs its major contests with a 15% rake, and its micro and high roller competitions with a lower rake of 10%. For head-to-head games, it's just 5%. But ultimately the rake will depend on the entry fees received from players.
Odds rating
75
/100
Pick your contest wisely 
Cash prize pool on free-to-enter contests 
Wide range of entry costs 
AU$150,000 max win 
Poor odds for some contests 
The 5-15% rake at Draftstars may sound high if you're used to the payout percentages at a traditional sportsbook, but it is standard for the DFS industry and in line with that at DraftKings. The return to Draftstars is dependent on the number of players entering each game, so some games have a lower percentage payout to account for any shortfall. 

This system does lead to variable – and sometimes poor – odds for players though and it's why I can't score Draftstars higher here. However, if an NBA contest is handing out 489 prizes and only 300 entries have been taken up with a minute or two to go, that's a slam dunk. Even getting the lowest prize, you'll make a return. 

If you're more familiar with traditional sportsbooks, you might look for features like Boosted Odds, which aren't on offer here. But while a sportsbook like Booki will require a minimum AU$0.50 bet, I like that on Draftstars you can win money in competitions with no entry fee.
Draftstars review: Payment methods
The payment methods at Draftstars are limited. You can only deposit funds via cards from Visa or Mastercard or by using POLi. The minimum deposit is AU$5 and the maximum deposit limits are AU$1,000 per day, AU$5,000 per week, and AU$10,000 per month. All methods process deposits instantly. 
Withdrawals are similarly limited. The only method you can use to withdraw your money is a transfer to your bank. The minimum withdrawal limit is AU$20, but Draftstars does not set a limit on the maximum you can withdraw.
Withdrawals can take between 1 and 3 days, but won't usually take the maximum time. Additionally, Draftstars does not charge any fees for depositing or withdrawing your funds from the site.
Payments facts
| | |
| --- | --- |
| Total number of payment methods | 6 |
| Best option | BPay |
| Minimum deposit | AU$5 |
| Maximum deposit | AU$1,000 |
| Minimum withdrawal | AU$20 |
| Maximum withdrawal | N/A |
| Average deposit time | Instant |
| Average withdrawal time | 48 – 72 hours |
| Average deposit fees | No fees |
| Average withdrawal fees | No fees |
You can manage deposits and withdrawals from your Draftstars account, where you can also view a list of all of your transactions. The only condition that Draftstars places on withdrawals is that you turn over, or 'bet through', all deposits at least once before you request a withdrawal. You must also verify your identity before requesting your first withdrawal from the site.
Deposit methods
POLi

Bpay

Bank Transfer

Visa

Mastercard

Cash
Withdrawal methods
Payments rating
67
/100
Options more limited than I'd expect
Instant processing for deposits
No fees 
No maximum withdrawal information 
Slow withdrawals 
Limited choice of payment methods 
The payment options available are perhaps where the Draftstars site falls the furthest short of my expectations. The options couldn't be any more limited, which is why I have scored it so low. 

I like to see at least 10 payment options on offer like I found on BetStar, but Draftstars has only six. In this day and age, punters are used to having a wide range of payment options when purchasing goods and services online. 

The limits on deposits also feel a little frustrating for me, with limits applied daily, weekly and monthly. Draftstar has a limit of AU$10,000 a month, which feels small compared to PlayUp's limit of $500,000 for a single transaction. 
Safety features
Before placing a real-money sports bet – whether traditional or fantasy – it's important to be sure that the website you're using is legitimate, secure and safe. Let's take a look at the safety features on offer at Draftstars.
Founded in 2016, Draftstars is a reputable and legitimate daily fantasy sports service. As well as offering a secure website, with TLS 1.3 SSL encryption, it partners with Gambling Help to ensure it encourages responsible gambling and meets the needs of its users.
Draftstars offers a range of online gambling support features to its users, including a problem gambling self-assessment questionnaire. User accounts have in-built responsible gambling functionality, including limit setting, pauses and account suspension.
Safety facts
| | |
| --- | --- |
| RNG auditing | UHY Haynes Norton |
| Seals of Trust | N/A |
| Responsible Gambling | Gambling help online, Gambler's help |
| SSL encryption | TLS 1.3 |
| Ever blacklisted | No |
| Licenses | Northern Territory Racing Commission |
| Self-imposed spending limits | Available |
| Self-exclusion | Available |
| Cooling off period | Available |
| Account authentication | Required |
| 2-step authentication | Not available |
Draftstars is owned and operated by PlayUp Interactive, a multi-platform, international service. It operates under the Playup Interactive licence granted by the ​Northern Territory Racing Commission. Their accounts are regularly audited by UHY Haynes Norton.
Licensed by
Northern Territory Racing Commission
Trusted by
Gambler's help

Gambling help online
Safety rating
90
/100
A safe pair of hands 
Fully licensed and regulated 
Comprehensive responsible gambling tools 
Secure encrypted platform
No two-factor authentication
If you're wondering whether Draftstars is a safe and secure platform on which to play DFS games, you can rest easy. Like Dabble, the platform is fully licensed and regulated by the NTRC and is regularly audited, which is why I've given it a solid score. 

I find it comforting to know that Draftstars is part of a larger, legitimate company that has years of experience in the gambling sector, both in Australia and around the world. Adding two-factor authentication would push its score here even higher. 

The responsible gambling features add another layer of comfort. It's good to see the option to 'Take a break' from the site by putting it on pause, as well as more permanent self-exclusion functionality, which is similar to leading sportsbooks like PointsBet.
Customer support
No matter how thoughtfully designed a DFS betting site is, sometimes you have questions that only a human can help with. Luckily the customer support service at Draftstars will get you that help quickly and easily.
The website features a comprehensive FAQs section that addresses game rules and also offers a simple How to Play each game guide. If you can't find the information you need here, there is a contact form you can use, or you can email [email protected].
Draftstars monitors enquiries sent via the contact form seven days a week from 6am – 12am AEST. It aims to respond to all messages within four hours, during their hours of operation.
Support facts
| | |
| --- | --- |
| Customer support availability | 6am – 12am AEST daily |
| Live chat | Yes |
| Email | [email protected] |
| Contact no. | N/A |
| On-page support | FAQs |
As well as the contact form, Draftstars has a 24-7 live chat feature. This is a community chat, where you can exchange messages with users across the site. Customer support also monitors it though and will answer questions from users.
Support rating
79
/100
Reasonably fast service 
Community chat feature 
Comprehensive user guides
Support not available 24-7
Draftstars offers three ways to get in touch with its customer service team, which is generally what I look for and why it gets a decent score here. The team were quick to respond to my enquiry via their contact form, answering well within their promised 4-hour window. 

Draftstars doesn't offer a dedicated customer support live chat, like a lot of its competitors, including BlueBet. But it does have a 24-7 community chat, which customer support monitors, which is maybe better. The chat is very active and clearly valuable to users. 

I would like to see Draftstars offer 24-7 customer support, but it's only down for 6 hours of the day, which feels acceptable. Though, in comparison, Unibet is only down for 3.5 hours a day. 
Platform and usability
There's nothing more frustrating than a hard-to-navigate or slow website, especially when you're looking to place a time-sensitive bet. Draftstars is considered to be one of the better platforms for usability, so let's see if that holds true.
The design of Draftstars is simple and modern. It has a dark theme with pink highlights that puts upcoming competitions front and centre. There are large filter buttons that allow you to choose your preferred fantasy sport and a clear menu that takes you to special contests.
The platform is fully optimised for mobile devices and also available as an app, from both the Apple store and Google Play store. On smaller screens, the filter buttons become an easy-to-use menu, and the table of contests is compressed but retains all the key information.
Usability facts
| | |
| --- | --- |
| Sport filters | Yes |
| Search function | No |
| Web UX | Excellent |
| Mobile UX | Good |
| Load speed | 1.34 sec |
| Other products | N/A |
At the time of testing, the Draftstars homepage had a load speed of 1.34 seconds, which is a good speed for any website, but especially impressive for a complicated DFS betting site.
Play on devices
Android

iOS

Linux

MacOS

Windows
Platform rating
90
/100
Modern, fast and user-friendly platform 
Intuitive design 
Fast load speed 
Mobile optimised
Information dense on small screens
Draftstars was a dream platform to review for me and scores highly here, because so often sportsbooks are hard to navigate and frustratingly slow to use. The 1.34s load speed puts Draftstars in the top 75% of websites. It thrashes Picklebet, which has a load speed of 3.69 seconds. 

The relatively small number of sports, leagues and contests on offer helps with the usability. It's much easier to navigate than a traditional sportsbook, like BoomBet. On the desktop site, it's easy to find what you're looking for and I never felt at risk of information overload. 

I like that Draftstars is mobile optimised and has an app. Although the site isn't as easy to use on mobile devices. There is a lot of information to convey and the system of selecting your best team is a complicated one to fit onto a small screen.
Expert verdict
Whether you regularly play fantasy sports or are new to this area of sports betting, you can't go far wrong with Draftstars. It's a solid, trustworthy and well-built platform that offers a variety of sports and competitions, and some huge prize pools.
The selection of sports is limited, but most Australian fan favourites are represented. Those new to daily fantasy sports will appreciate that some of the contests feature a free entry and most don't require a season long commitment. There are some big-ticket competitions, but the entry cost for most contests is AU$15 or less.
Where this daily fantasy platform falls short for me is that many of the competition types and features Draftstars claims to offer aren't always available, such as Rapidfire competitions or the next target wagering contest.
But for me, the Draftstars pros certainly outweigh the cons. Chief among these are its fast and intuitive website, responsive customer service, and the impressive amount of prize pool money up for grabs.
FAQs
Is Draftstars legit? 
Yes. Draftstars is a legitimate and fully regulated DFS betting site. It is owned and operated by PlayUp Interactive Pty Ltd, a major international betting service provider that has multiple betting platforms including Fixed Odds Sports Betting, Fixed-Odds Racing and Esports betting sites. Draftstars operates under a licence granted by the ​Northern Territory Racing Commission and UHY Haynes Norton does their account auditing.
How long does a Draftstars withdrawal take? 
Withdrawals from Draftstars are via bank transfer only and can take between 1 and 3 days after the pending period. Draftstars limits withdrawals to a minimum of AU$20 but doesn't cap the maximum amount. It does not charge any fees for withdrawing your funds but does require you to turn over, or 'bet through', all deposits at least once before you request a withdrawal. You can manage withdrawals and deposits from your Draftstars account. After you complete the sign up process, you will need to verify your ID before you can make your first withdrawal.
Who owns Draftstars? 
The Australian company PlayUp Interactive Pty Ltd owns and operates Draftstars from its office in Sydney. An international, multi-platform betting service provider, PlayUp Interactive bought out Draftstars in 2018 from Beteasy and Fox Sports, who launched the company in 2016. It also owns and operates the bookmaker PlayUp, which was created through a merger of ClassicBet, Mad Bookie and TopBetta. Draftstars operates under the Playup Interactive licence from the ​Northern Territory Racing Commission.
How does Draftstars work? 
Draftstars is a classic DFS betting service. It offers the chance to create fantasy leagues and win prize money across a range of sports, including Aussie rules football, cricket, rugby and horse and greyhound racing. You can choose from a range of different contest formats, including multiplier and guaranteed games, target wagering contests and Draftstars's unique Rapidfire format. Each of these games has a variable entry fee, as well as a different prize pool and variable limits on entries. Most games are daily, but Draftstars offers some longer-form competitions via its Qualifier contests.
How do you play Draftstars? 
Draftstars offers a range of different sports and daily fantasy competitions. After selecting a sport and contest to enter, you choose your fantasy players. Each lineup is subject to a total player salary limit. When the game or games begin, the players you have chosen accrue points based on their real-life performance and the game rules. Draftstars awards prize money to the user or users who have picked the best team and earned the most points.