Best Australian betting sites for football
Time2play football pundits cover all the main football bets, how to get started, and how to find the best betting sites for football in Australia. Let's look at our experts' top picks.
Imagine what you could be buying instead.

For free and confidential support, call 1-800-858-858 or visit gamblinghelponline.org.au
Sportsbook Logo
Odds rating
Bonus
Go to sportsbook Button
Show more
T&C

1

Unibet sportsbook review

96

/100

Sports & markets rating

by Elena I.

84%

Playscore

based on

Best mobile betting app

Play now

Good to know

Football tips are offered
Great odds
Daily football live streams

5 payment methods

Play now

2

Bet365 sportsbook review

91

/100

Sports & markets rating

by Elena I.

91%

Playscore

based on

Most sports markets on offer

Play now

Good to know

High football odds
Football cashout
Live streaming available

11 payment methods

Play now

3

PlayUP sportsbook review

79

/100

Sports & markets rating

by Elena I.

87%

Playscore

based on

Fixed-odds racing and esports

Play now

Good to know

Strong football app
Great football over/unders
Best fixed odds

6 payment methods

Play now

4

Draftstars sportsbook review

78

/100

Sports & markets rating

by Elena I.

80%

Playscore

based on

Best fantasy betting site

Play now

5

Neds sportsbook review

79

/100

Sports & markets rating

by Elena I.

92%

Playscore

based on

Same, blended, and split multis

Read review

6

BlueBet sportsbook review

76

/100

Sports & markets rating

by Elena I.

85%

Playscore

based on

Rapid withdrawals

Read review

7

Ladbrokes sportsbook review

92

/100

Sports & markets rating

by Elena I.

88%

Playscore

based on

In-depth stats and predictions

Read review

Good to know

Strong odds
AU football matches
Incredible secure platform

8

WinnersBet sportsbook review

80

/100

Sports & markets rating

by Elena I.

87%

Playscore

based on

AU$1 minimum deposit

Read review

Good to know

International leagues
Niche football matches
Excellent football over/unders

4 payment methods

Read review
Best betting site for football events
The best football betting sites all offer a wide array of different events. We take a look at the sportsbooks that stand out when it comes to these different football games and events so that you can find a site that suits you. Take a look below at the top online football leagues available.
| League /event | Top betting site | Markets |
| --- | --- | --- |
| English Premier League | Neds sportsbook | Top goalscorer |
| UEFA Champions League | Unibet sportsbook | Match winner |
| LaLiga | bet365 sportsbook | Match winner |
| FIFA World Cup | PlayUp sportsbook | Tournament winner |
A closer look at the best events
In this section, we're going to have a quick look at the most popular football competitions available at online football betting sites in Australia. These are some of the top events for football punters throughout the year and are definitely worth looking at.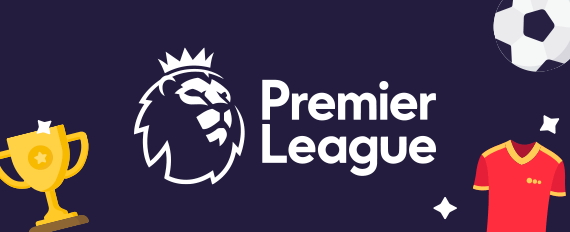 English Premier League
Possibly the most well-known football event outside of the World Cup, the Premier League is widely available. It consists of top English teams going head to head throughout the year bringing a ton of betting opportunities.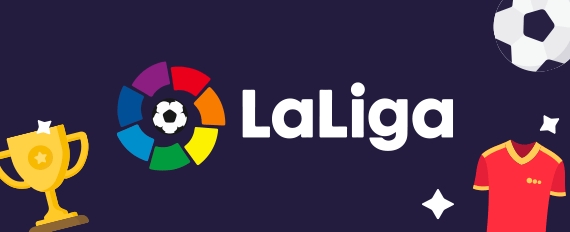 LaLiga
Found on many soccer sites, this league is the main Spanish division. It's where big teams like Real Madrid play.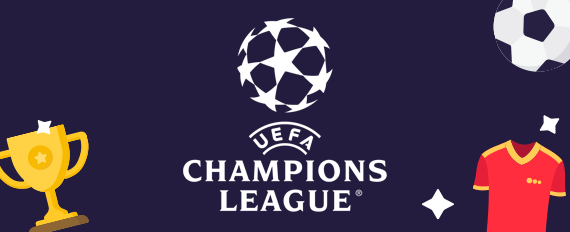 UEFA Champions League
Held in Europe, this is an annual event where the top-division European football clubs face off against one another. It's a round-robin competition.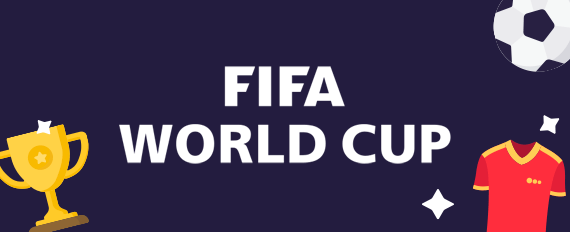 FIFA World Cup
Held every four years this is, unquestionably, the biggest event in the football calendar. Excitingly, these days the women's FIFA world cup is also becoming more and more popular so there are even more betting options. Both World Cups see 40+ countries enter their teams in the hopes of attaining glory. 
How to choose the best football betting offers?
When it comes to betting on football, it can be hard to know where to play. This is why we search for the top football betting sites using specific criteria. You can take a look at the criteria outlined below and use them to find top sites too.

Leagues and events
The best online bookies will need to have an array of different leagues and events for football if we are to give a good score. Typically, we want to see a variety of leagues from around the world including those from Europe, the UK and even Asia. Bonus points if Aussie leagues are there too. In this guide to football betting, we feel it's important to outline the bad side here. We do not want to see sites offering only one league. For instance, if only the Premier League is offered, this is not enough and we will give a low score for this. Similarly, if only domestic leagues are offered, it's a low score.

Football betting odds
Though you can get football betting free bets, it's the football odds you want to focus on if you're to have a good time. The best football odds should be competitive and updated regularly – this goes for in play betting and live streaming odds too. Fair odds are always changing though, so we look at the payout percentages. Typically, the best football odds will yield payout percentages of around 95% and garner the site a good score. However, if the percentage is 97% or more, this indicates huge odds and will get the top score. Conversely, 93% or lower indicates poor football betting odds and we won't be scoring a site like this very high.

Bet types and markets
So, while we do want to see a lot of football markets and bets, a good site will have to have around 50 markets for a single game. Anything less than that and we're going to consider it a bit subpar to be honest. Excellent sites will have football markets in the hundreds. New football betting sites should also offer an array of other sports too. This means we want to see a good selection of horse racing options, rugby, Aussie Rules and so on. Generally, 30+ sports is something we consider good with fewer than 20 sports on offer a really rather poor showing.

Live football betting
It's important to be able to enjoy the thrill of betting while the event is underway. With this in mind, we check all bookies to see if there are in play betting options available. If there are, we look to see if this is across all football events or just some. The more live betting options, the better the score.  In conjunction with the in play betting, we also want to see live streaming. This way you can actually watch the action as it continues to unfold. The best betting sites will offer live streaming for most, if not all, of the football events they offer. No live streaming or betting results in a lower score from us. 

<strong>Football betting apps </strong>
These days, everyone is on the move so we expect to see a good mobile platform at the top betting sites. Ideally, there should be an app that matches the main desktop site and offers all the same features such as odds, betting lines and live streaming. For top marks, it needs to load well too.  If a betting app is missing a number of features or is slow-loading, then we're really not going to give it such as good score. We're also expecting it to be fully compatible and scalable with both Android and iOS devices. If we find out it isn't, then that's another black mark.

Usability
Even if a sportsbook has all the football bets and features you could ever want or desire, if it's not got a good interface, we're not going to be giving it a good score. For a good mark, we want the look and feel of the site to be intuitive and easily navigable. This means having sport filters and a search bar. Menus should be simple without any broken links. If there are no filters or search options and the site is confusing as a whole, then we won't be giving it such a good grade. Additionally, bonus points go to sites with a dark mode making it easy on the eyes.

<strong>Football betting offers</strong>
It is illegal for top football betting sites to advertise any specific bonuses or offers when it comes to online football betting in Australia. However, if you do sign up and get an account, then you will be able to see the range of options, such as free bets, that are typically offered at online sportsbooks. 

Overall experience
The last point to consider is the overall site. As we touched upon, we want to see other betting markets such as horse racing as well. On top of this, there should be strong support with at least three options, one of which is a 24/7 live chat. If this is missing, we deduct points.  We also want to see 8 to 10 different payment options in place so that you can choose exactly which one to use. Finally, we also look at player reviews to see if there are any outstanding issues. Should all of this be satisfactory, we're going to give a good score here too.
Football bets — the different types
As with any sport, there are a number of different types of soccer bets available for online football. Football punters would do well to get to grips with these especially as there is also the option of live streaming and in play betting, which just helps to make things even more interesting.
A guide to football betting for beginners
Having made it this far, we're going to assume that you're seriously considering betting on football. With that in mind, you need to know where and how to get started. So, in this next section, we're going to outline all the different steps you need to go through to get up and running. Don't worry though, it's all very simple and straightforward.

Research
First of all you need to choose which online bookmaker you are going to join. Take a look at our top list and find a football site that meets your needs. 

Sign up
Go to the home page of your chosen site and click on the registration button. Fill out all the details requested including your name, email, DOB and so on. Make sure you confirm your account and provide any ID documents to verify your account for the KYC process. 

Go to banking
Take a look at all the different betting payments options available. Choose the one that you prefer and make a deposit within the minimum and maximum deposit limits. 

Check out the betting lines
Have a look through all the different football odds and bets available. Choose which event or match you want to place your bet on. 

Make a qualifying bet
Enter the bet amount and which team in your bet slip and confirm. Head to the live streaming section to watch the action unfold.
Football betting additional tips
So, you're ready to start placing some football bets, but before you do, we're going to give you some top tips. Aside from simply checking out a team's win probability, there are some other things you can do to try and increase your winning chances. Take a look at our pro football betting online tips right here.
Bet on the favourite
Keep an eye on injuries and suspensions before a game
Check the terms and conditions of all football bets you place
Regularly watch the betting market
Create a betting budget and stick to it
Learn about the game and the different leagues
Only play at licenced sites
Pros and cons of football betting sites
You've got this far and are probably now seriously considering whether or not to continue on with online football betting. But, before you do dive right in, we're going to take a quick look at some pros and cons surrounding betting on domestic and international football events at online sportsbooks in Australia.
Very convenient to place bets
Wide range of matches and events
Most sportsbooks offer football
Help available through expert opinions
High chance of losing money
Easy to get addicted
Football betting alternatives
Online football betting is not for everyone. So, if football is not for you, then you can check out a whole host of others sports offered by online sportsbooks. Here we're just going to outline some of the top ball-related sports available that you might consider placing your bets on at an Aussie sportsbook.
FAQs
What is the best site to bet on football?
As everyone has different preferences regarding what makes the best betting site, we're just going to outline the top features you should be considering. For instance, the best football betting site will offer great football odds, an array of football betting markets, free bets, in play betting and, of course, live football streaming. The online bookmaker or betting exchange should also be fully licenced and operate in accordance with Australian gambling laws.
How do I bet on football from Australia? 
Football wagering is very easy in Australia as there are many online bookmakers that offer football betting options. To get started, simply check out our football betting sites list right here and choose which football bookmakers meet your needs. Then, simply click on the registration button and sign up to the site. With your account confirmed, you can go right ahead and start online football gambling.
What is the best bet to place in football? 
There is no best bet to place when online football betting. Football fans often have their own preference and it also depends what you intend to get out of the betting experience. Unlike NFL futures, we do not recommend futures for football. However, goals over/under is always a good option as is the bet on both teams to score, both of which are commonly found at online bookies.
What are the easiest football bets to win? 
There are no easy bets for football bettors even when using free bets. After all, everything is gambling at the end of the day. Luckily, football sites do give football punters an array of betting options with some bets being easier to win than others. Match winner is always an easier option to predict. You can also place bets when live betting, giving you the opportunity to change your bet as the football game progresses.
What is the safest bet in football? 
If we're honest, there's no real safe football bet out there even if you are using free bets or enjoying live betting. However, there are bets with better odds than others. So, for instance, one of the best betting options would be to simply place a match winner bet. By checking the form and whether the team is playing at home, you have a safer chance of actually getting the bet right.
Sources