Best Apple Pay sports betting sites in 2023
For anyone who has an iPhone, Apple Pay betting is a hugely convenient and easy payment option. Now, it's making its way into the gambling scene with the best betting sites supporting this option. 
If you have an iPhone, then using Apple Pay to deposit funds is the best way to go. We're going to cover all you need to know about Apple Pay sports betting, how to process ApplePay transactions, and more.
Imagine what you could be buying instead.

For free and confidential support, call 1-800-858-858 or visit gamblinghelponline.org.au
Best betting sites that accept Apple Pay
When you start Apple Pay betting, we don't want to just give you the best overall site. This is because everyone has preferences and will be looking at different criteria as the best site, so we offer up categories.
For instance, if you want an Apple Pay betting site that can accept payments of other types, look at the most payments category. Or, if you want tons of sports, check out the most betting markets. For those where security is key, we've got a category for that. We also have speedy withdrawals, cashout, and top betting apps.
| Category | Winner |
| --- | --- |
| Most payment methods | bet365 sportsbook |
| Largest betting markets | bet365 sportsbook |
| Best app | Unibet sportsbook |
| Cashout available | Unibet sportsbook |
| Fastest withdrawals | bet365 sportsbook |
| Safest | bet365 sportsbook |
| Newest | Unibet sportsbook |
Find top betting sites with Apple Pay
As mentioned, it can be hard to find the best betting apps that use Apple Pay. To help you, we rate and review all sites that accept Apple Pay, ranking them according to the specific criteria outlined below. Check these criteria to better understand how we judge betting sites.

Apple Pay transaction limits
When you sign up to sites that accept Apple Pay if you select Apple Pay as your payment, you need to know what the transaction limits actually are. For us, we want to see low minimum deposits in place for the site to score well. This means anything from AU$5 to AU$20. Anything that's above AU$50 for a minimum deposit is far too high and will be scored down. Similarly, we want to see that withdrawals have a low limit in place, even if you have to use a different payment method to Apple Pay. Finally, we want high upper limits so that high rollers can be catered to as well. The best sites will have no maximum deposit limits in place at all. 

<strong>Deposit and withdrawal – time and fees </strong>
Following on from those transaction limits, we also take a look at transaction time frames. The best sites that support Apple Pay should have instant deposits. Other deposit methods available on the site should also be instant (with the exception of things like BPAY of course). Typically, most deposit methods will be instant. Withdrawals can't be made via Apple Pay, but we expect the betting site to offer a short pending period and the option to make withdrawals in under two days. Only providing options that take five days or more is just not good enough. Finally, no fees elicits a high score, transparent fees a middle one, and hidden fees get a low score. 

<strong>Available betting markets</strong>
Now that we've got the money side of things out of the way, let's look at the betting markets. Top sites that accept Apple Pay should have at least 30 different sports on offer in order to get a high score from us. These sports should be a mix of options from around the world and include domestic and international leagues and events. For an excellent score, there should be at least 40 betting types available on each sport game or match. Sites that do not have more than 20 sports betting markets will score quite poorly. This is because you should be able to have a lot of choice when you play online.

Odds
As the odds are the way you can actually earn your winnings, it's important that sites that accept Apple Pay are competitive. However, the odds are always changing so we take a look at the overall payout percentage of each sportsbook to determine where they stand. For us, a good site must have a payout percentage that's above 95%. If a site is at 97% this is considered excellent and will get the top scores from us. Anything that's below 93% will get a much lower score. It's worth bearing in mind that live betting payout percentages are typically lower than those found for more traditional betting options and is something we account for in our reviews. 

Safety
Being safe is, of course, imperative when joining sites that accept Apple Pay. One of the first things we check is whether or not the betting site holds a licence. If it doesn't, this is an automatic black mark from us and we will not recommend that you play there. However, if we find an NTRC licence, as well as licences from other jurisdictions, we're going to score it well. On top of that, we also check out the SSL encryption protocols (128-bit is good, while 256-bit is excellent), and we also look out for the responsible gambling tools on offer. Clear tools and help get top marks from us whereas hidden help does not. 

<strong>Best Apple Pay betting site and app</strong>
These days, everyone is on their mobile device all the time. This means that betting sites have to offer a mobile device browser version of the site or an app in order to cater to this. Top betting sites that accept Apple Pay will have both. However, we don't expect this. Rather, we want to see a mobile platform that matches the desktop version of the site. All the same features and functions should be available i.e. you should be able to link your Apple account easily and make use of a free bet or two. If the mobile site is missing some of the betting markets, is confusing to navigate, not fully optimized or has many glitches, then we give it a low score. 

<strong>Customer support</strong>
It doesn't matter if sites that accept Apple Pay are excellent across the board, we still expect to see great customer service in place. For a top score, we expect there to be three or more support options. At least one should be available 24/7 (preferably the live chat). If there is no live chat or support is only open during limited times, then we will have to mark the sportsbook down in our ratings. We also take a look at the Help or FAQ section. This should be helpful and detailed answering questions like how does Apple Pay work, where you can get a free bet, if a bank transfer is possible and so on. 
Best Apple Pay betting sites – beginner's guide
More and more players are using their Apple Watch or phone to make payments via their Apple Pay account. Of course, the first step is to actually have an Apple device otherwise you won't be able to use this option even if you have the Apple Pay app loaded.
For most, you'll already have an iPhone which is the best device to use. Simply set up your Apple Pay wallet by adding the bank card of your choice and the process is done. With that setup, you can then make an Apple Pay deposit and start betting.
How to deposit
So, the next step is to make use of those instant deposits and get playing. You need to find sites that accept Apple Pay deposits before you can start and we have a list of them right here. Then, just follow the steps below to get up and running in no time at all.
Sign up to a site that accepts Apple Pay
Go to the banking section
Select Apple Pay as your payment method
Enter the deposit amount
Click on which bank card you want to use from your Apple wallet
Confirm the transaction using Face or Touch ID
Wait for the deposit to arrive
If you choose to deposit funds on a site that accepts Apple Pay then you'll be pleased to find that the process is actually instant. You can keep track of all the payments in the betting app and never have to provide bank details to the sportsbook at all.
How to withdraw
Though an Apple Pay deposit is incredibly easy to do, currently Australian bookies do not allow withdrawals through this method. While this is a little unfortunate, there are a myriad of other options you can use to support Apple Pay payments when you do get a win.
Log in to your sportsbook account
Go to the banking section
Type in the amount you want to withdraw
Ensure you've met all terms and conditions
Select a different payment method
Follow the instructions and provide any bank card details required
Wait for your withdrawal to process
Though it does mean having to choose another payment option and provide those details, withdrawals are relatively straightforward. You can use a range of options such as a credit or debit card, various e-Wallets and so on.
Top tips for Apple Pay sports betting sites
Still with us? Well, let's take a look at the best ways to use your Apple Pay account to make those instant deposits. As using an Apple Pay wallet is so easy, we've got a list of things for you to consider which will make your time using this option much better.

Choose your betting site wisely
Pick a licenced and secure Apple Pay betting site.

Add more security
Use biometrics such as Face or Touch ID for added security.

Set your budget
Set a budget and stick to it.

Keep your bank details private
Keep your bank card and personal details private by locking your phone.

Use Apple Watch
Sync to your Apple Watch for easier payments.
If we're honest, there's a lot to love about this payment. However, one of the biggest things to make use of is double security. Not only do you not have to provide your bank card details to the betting site even though you're using it, but unless someone gets your finger, they can't bypass the Touch ID lock on your device and make unauthorised payments.
Using this payment method for online betting | pros and cons
While Apple Pay deposits have a lot going for them, it's not always the perfect payment option. In order to get you up to speed with the good and the bad, let's take a look at exactly what this payment method can actually offer you.
Very simple to use
One Apple Pay account can be used on all other Apple devices
Keeps your bank account details private
Face and Touch ID provide additional security
Only available on Apple devices
So easy, can result in overspending
For the most part, Apple Pay safe and secure payment option. Due to the Touch ID feature, you can't actually make a payment without matching this bio ID. And, if it doesn't match, the payment doesn't go through.
Best alternatives to Apple Pay betting
While Apple Pay is a great option, it's not for everyone. And that's particularly because you need an Apple device if you are planning on using this option. Those without Apple devices are forced to use alternative methods. But, luckily, there are many options that we outline here.
The first obvious alternative is Google Pay which is the Android answer to the iOS Apple Pay. You can also opt to use a credit or debit card from Mastercard or VISA if safety and security are priorities. Finally, you could look to e-wallets such as Skrill or PayPal.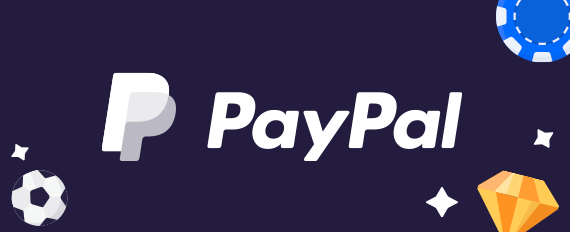 PayPal
Found at a growing number of betting sites, e Wallets like this one are fast becoming the go-to option. It offers fast, secure transactions that can be done on both Android and Apple devices. Additionally, you can get withdrawals.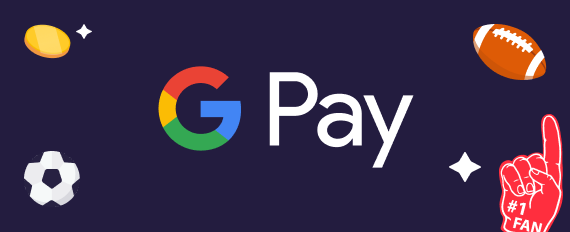 Google Pay
This is the Android version of Apple Pay. Some of the same payment instructions do apply here though as you won't be able to withdraw. And, if you have an Apple device, you can't use it.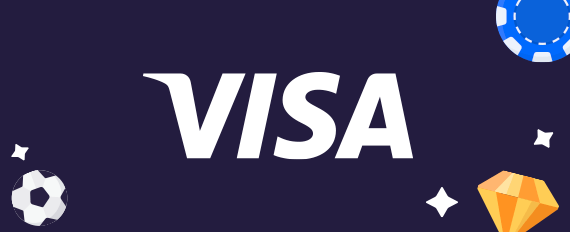 Visa
Available as both a credit or debit card, VISA is renowned for its strong security protocols across all payments. The only main issue with this payment option is the slow withdrawal times. 
As you can see, if you're looking for a different payment option to Apple Pay, there are several choices. Depending on what you look for in a payment method, you may want to stick to card payments or switch it up with a prepaid card, e Wallets, bank transfer like BPay or even PayID.
FAQs
Can I use Apple Pay at online bookies? 
Yes, you can use Apple Pay at many leading betting sites. Though not widely accepted at this time, more and more gambling sites in Australia are adding Apple Pay to their payment options. As the betting industry continues to expand, Apple Pay, and its secure payments is likely to become more common as a counter to e -Wallets, physical cards and other such payment methods.
Which is the best Apple Pay betting site? 
Everyone is different so there is no one best Apple Pay betting site. Each player will have something different that they prefer when it comes to the site, so we always just ensure that betting websites meet our basic minimum requirements when it comes to players signing up. So, the best Apple Pay betting site will be fully licenced and secure. It should also have a range of sports, cater to Apple users and so on.
Can I use Apple Pay for betting site withdrawals? 
At this time, even though there are a number of sites that offer Apple Pay deposits, you cannot withdraw funds at this time from Australian sportsbooks. As such, if you do make an Apple Pay deposit, you will have to find an alternative payment method when it comes to claiming any winnings after a qualifying bet settlement. Luckily, most sportsbooks have a number of payment alternatives.
Is Apple Pay betting safe? 
Yes, Apple Pay is very safe. It's actually one of the standout features of this payment method as it has in-built features to keep it safe. Not only do you get the safety features from the bank account that your credit or debit card is attached to, but Apple Pay has safeguards in place too. This includes the need to authorise every transaction, which you have to do via Face or Touch ID which only the user can do.
Are there any fees when betting with Apple Pay? 
No, amazingly, there are no fees when you make Apple Pay payments. This means that you can make Apple Pay deposits quickly and easily and the money you transfer is the only money you will actually spend. You will need to check if any Apple Pay sportsbook adds fees themselves, but this is unlikely. We always take a look to see if this is the case too.
Sources