Top AU betting sites that accept bank transfer and EFT payments
Using bank transfers to make deposits at betting sites is one of the safest methods you can use. So, which are the best bank transfer betting sites in Australia?
We're going to take a look at the top betting sites that accept bank transfer options. And, we're also going to look at how to deposit, withdraw and more.
Imagine what you could be buying instead.

For free and confidential support, call 1-800-858-858 or visit gamblinghelponline.org.au
Best local bank transfer betting sites categories
We don't just rank the best bank transfer betting sites based on the overall site, but we also take a look at different categories. This is because each player is different and will put a higher stock on various different features.
For instance, when bank transfer betting, we have a category for the safest site for those who value security. Alternatively, we list the one with the most betting payment methods or the fastest payouts if this is important to you when you transfer money. You'll also find the site with the most streaming options, the best app or the highest limits for high rollers transferring money.
| Category | Winner |
| --- | --- |
| Most payment methods | bet365 sportsbook |
| Fastest payouts | Bet Right sportsbook |
| Largest betting markets | bet365 sportsbook |
| Most secure | Ladbrokes sportsbook |
| High rollers | bet365 sportsbook |
| Live streaming | Unibet sportsbook |
| Best mobile app | Neds sportsbook |
Finding the best bank transfer betting site
There are many betting sites that use bank transfer, so it can be hard to know where to play. We use specific rating criteria to rank these different sites. You can check these here, see if you agree with us, or even use them to find online betting sites yourself.

Bank transfer transaction limits
When we look at a site that accepts bank transfers, we take the time to see what the limits are. For deposits, we do expect that the minimum limit will be higher than for other payments, however, we don't want to see anything above AU$50 if we're going to give a good score. Anything that has a minimum deposit limit of AU$200 or more will get a low score from us. Similarly, we want to see that the withdrawal limits are also fair and achievable. A good score goes to sites that have a minimum withdrawal limit of around AU$20 and high upper limits such as AU$200,000. Anything significantly higher or lower, respectively, than these is not worth it and will get scored down. 

<strong>Deposit and withdrawal times and fees </strong>
For any site we look at, we do expect to see speedy transaction times. Now, whenever bank transfer is accepted it's fair to assume that the transaction will take time. However, when we rate a site, we check the fastest transaction times across all payment methods. For a good score, the betting site must have the option for speedy, instant deposits. If all the deposit options available take a day or two to appear, then we're going to score down. For withdrawals, we're looking to see a payout time in under 2 days. If every payment option takes longer than 5 days, this is just far too long and you should be betting elsewhere. No fees are a must too.

<strong>Available betting markets</strong>
At sites where bank transfer is accepted, we also want to see that there are a good number of sports for you to bet on. When we rate a site, top scores go to those that have 30 or more sports. Within each of these sports markets, we also want to see that there are a range of different leagues and events, both domestic and international, on offer. If there are fewer than 20 different sports available, this does result in us marking the betting site down. Additionally, if there isn't much variety across the sports with a focus only on international or only on domestic events, this too impacts the score more negatively thus lowering the overall rating as well.

Odds
Top sites that accept bank transfer payments should also have good odds in place. However, as odds are always changing, it can be difficult to tell when a site has competitive odds and when it doesn't. Because of this, we look at the payout percentages of each site as a whole. For instance, if a site has an average payout percentage of 95%, this is deemed to be very good by us and results in a high score. If the sportsbook goes even further with payout percentages around 97%, then this is truly excellent and the score will reflect that. However, if the site offers less than 93%, we will mark it down as the odds aren't competitive and we won't recommend you play here.

Safety
As you're going to be linking your bank account directly to the sportsbook if a bank transfer is accepted, it's imperative that you know your bank account information is safe and secure. To ensure that this is the case, the first thing we look for is whether there is a valid licence. For a good score, there should be an Aussie licence from NTRC or compliance with the Victoria or South Australian racing commissions. Once we have determined that there is a licence (if there isn't we're never recommending the site, just walk away), we take a look at the security protocols. To protect your personal and bank account information, there should be SSL encryption. A minimum of 128-bit gets a good score, while anything above 256-bit gets an excellent one!

<strong><strong>Betting app – bank transfer sports betting sites</strong></strong>
As everyone is on the go all the time, it's important that you can access a betting site from your phone. While a betting app is preferable, a good mobile browser site can also elicit the same top scores as a mobile app. So, our criteria and rating for a mobile platform of any kind is the same. For top scores, the mobile version of the site must have the same features as the desktop. This means that you should be able to place the same bets and make a qualifying deposit with your preferred payment method on your phone. The app should be uncluttered, easy to use and load speedily. If there are missing features or the mobile site is slow and glitchy, it loses points. 

<strong>Customer support</strong>
Lastly, we take a look at the support on offer. No matter if the sportsbook has all our desired features in place, if there is poor support this results in a lower score. Good bank transfer betting sites must have at least three different contact methods. Extra points go to those sites that link social media accounts and have direct phone lines as well. For a high score, we expect live chat to be available 24/7 and with a response time of under 5 seconds. If there are not many support channels, no live chat, or support is only available during limited hours, this means we give a lower score. The same occurs if there's a long response time.
Payment method betting — beginner's guide
Making a bank transfer payment is not as scary as it might sound. When you transfer funds using this method, you are always going to get top-level security alongside it. It's also possible to make much larger transactions than other payment options when paying directly from your bank account.
If this is the payment method for you, then we're going to cover how you can make bank transfer payments from your online banking account. We're also going to check out the pros and cons as well as provide some tips for bank transfer customers.
How to deposit
If you want to deposit money using a bank transfer betting site, then we're going to show you how to do it. In this next section, we'll walk you through the steps of making a deposit at online betting sites with a bank transfer accepted payment method.
Choose a betting site from our list of bank transfer bookies.
Sign up.
Go to the banking section.
Choose bank transfer.
Make sure you have enough funds in your bank account.
Find your bank in the sportsbooks list of accepted banks.
Provide your bank details.
Type in the deposit amount and confirm.
Go through any security protocols from your bank's side.
Wait for the funds to arrive in your sportsbook account and start betting.
As you can see, depositing funds is straightforward. Once you have connected your bank to the sports betting site, the process is very swift. For the most part, a bank wire transfer will take a day or two to appear in your account.
How to withdraw
Just like making a deposit, withdrawing your funds from a bank transfer betting site is very easy. In this next section, we are going to go through the steps so that you can keep transferring money swiftly and easily when playing and betting online.
Log in to your sports betting account.
Go to the banking section.
Choose bank wire transfer.
Type in the amount you'd like to withdraw and make sure it has gone through the qualifying bet settlement process.
Click on your bank from the list provided.
Follow any security protocols from your bank to verify the transaction.
Confirm the withdrawal.
The one thing to be mindful of when you withdraw funds from a betting site where bank transfer is accepted is that this transfer will take anywhere from 2 to 5 days. This is because of the verification and security protocols in place.
Our top tips for betting using bank transfers
If you're ready to transfer money at sites that accept bank transfers, then we're also going to give you some top tips to help you out. To make the most of the bank transfer payment method, we recommend you use it when you have larger values to transfer.

Fast transaction tip
Transfer money on weekdays for faster transaction times.

Deposit in one go
Make larger transactions over smaller ones.

Save your credentials
Save your bank details in your sportsbook account.

Keep your bank details private
Use your online banking app to track payments.

Set a budget
Set a budget and stick to it.
If you're comfortable with the security of the sports betting site you are at, then you can save yourself time by saving your bank details in your sportsbook account. Do make sure you track all payments in your online banking app to ensure they go through properly and you don't overspend.
Should you use this payment method for betting — pros and cons
As you're still with us, it's likely that you are now seriously considering instant bank transfer as the way to transfer money when playing at an online betting site. Below are some important pros and cons for you to consider before you settle on this payment method.
Very secure
Large transaction limits available
Most bookies offer bank transfers
Easy to set up
Slow transaction times
Higher minimum transaction limits
Transaction fees
While it is an incredibly safe option that allows you to make and receive bigger payments than many other payment methods, it is slow. Often withdrawals can take up to a week, though this is because of the stringent security protocols in place.
Top alternatives to best bank transfer betting sites
Due to the slower nature of bank transfer payments, we appreciate that this payment gateway is not necessarily for everyone. However, there are other payment methods out there for you to use at an online betting site. For instance, you can use Apple Pay to avoid providing bank details.
If you want faster transactions, then you should consider eWallets such as PayPal or Skrill. These give you fast withdrawal times as well as instant deposits. If you want to keep that security, but not link your bank accounts, then you can use credit or debit cards instead.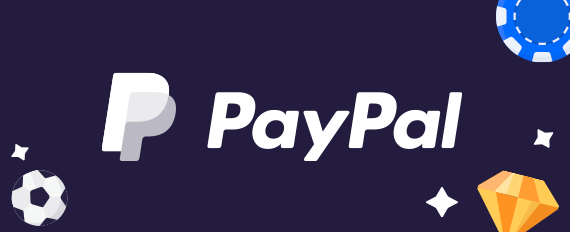 PayPal
one of the most popular e-Wallets in the world, PayPal is widely accessible at Aussie sports betting sites. It offers instant deposits and speedy withdrawals, though there are fees attached if you transfer money back to your bank account from your PayPal account.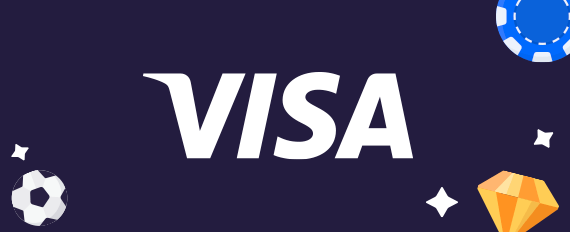 Visa
Though you can use credit cards, we recommend VISA debit card payments as this will help you stick to your budget. Additionally, you don't have to provide your online bank account information. Debit card deposits are instant, but payouts can still be slow though.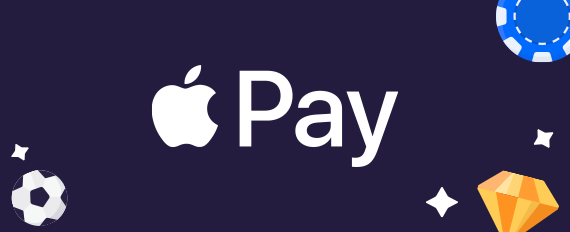 Apple Pay
Another option that can be used with debit cards. You'll get instant deposits and won't be linking your bank account to the sportsbook. Not many sites accept it yet though and only deposits are accepted. 
At the end of the day, the final choice is down to you. Bank transfers are good if you want a simple option direct from and to your bank account. They've got such high security that you know the funds are going where they are supposed to which, for many people, mitigates the slowness.
FAQs
Which are the best bank transfer betting sites? 
There are a number of top sites that accept bank transfers. However, we would argue that it's hard to pick the best one as what is good for one person isn't good for another. With that in mind, we simply recommend picking a site that is fully licenced for starters. Following that, the betting site should have a low qualifying deposit in place, over 30 sports to bet on and minimal bank transfer fees.
Why should you opt for bank transfer betting? 
One of the biggest reasons for choosing sites that accept bank transfer payments is that this payment method is very secure. If your concern when transferring funds is that the money won't reach the betting site, then bank transfer bookies are the way to go. Yes, it means slower transaction times, but you can track exactly where the funds are going both to and from your bank accounts.
Do you pay flat fees with bank transfer betting transactions? 
Usually, sites that accept bank transfers will not charge any fees. Typically, any transaction made via this method is free. However, it is always worth checking this directly with the betting site just in case they have decided to implement fees from their site. Your bank account won't be adding any transfer fees at all. The main thing is to ensure you've met any minimum deposit or withdrawal requirements though.
How long do betting withdrawals with bank transfer take? 
When you are transferring funds from the betting site back to your bank account, you will need to be patient. This is because withdrawals tend to take at least 3 to 5 days to complete. If you make the withdrawal request on the weekend, this can take even longer. So, we do recommend making all transactions during the week instead, giving you the best possible chance for faster turnaround times.
Are bank transfer betting deposits instant? 
No, they are not. Unfortunately, due to the stringent security protocols in place, not all bank transfers are instant. This will depend on the bank account you have as well. Generally, you should expect that a bank transfer deposit will take a day or two to show up in your betting site account. This means you will need to deposit before an event you'd like to bet on.
Sources