Top Australian BPAY betting sites for 2023
Originally used as a single bill payment service in Australia, BPAY is now growing in popularity as a betting site payment method. At present, there is a large number of BPAY betting sites available.
If you're in Australia and want to use the BPAY payment option, read on! We're going to look at all you need to know about this Australian payment service provider.
Imagine what you could be buying instead.

For free and confidential support, call 1-800-858-858 or visit gamblinghelponline.org.au
Sportsbook Logo
Odds rating
Bonus
Go to sportsbook Button
Show more
T&C

1

PalmerBet sportsbook review

87

/100

Expert rating

by Elena I.

80%

Playscore

based on

Family-run bookmaker

Play now

Good to know

Good Aussie league odds
25 sports on offer
60 years of experience

7 payment methods

Play now

2

Ladbrokes sportsbook review

89

/100

Expert rating

by Elena I.

88%

Playscore

based on

In-depth stats and predictions

Read review

Good to know

High-quality mobile apps
24/7 live betting
Safer Gambling Helpline

3

Betfair sportsbook review

83

/100

Expert rating

by Elena I.

92%

Playscore

based on

Australia's only betting exchange

Read review

Good to know

Australia's only betting exchange
Excellent reputation
24/7 support

4

Neds sportsbook review

84

/100

Expert rating

by Elena I.

92%

Playscore

based on

Same, blended, and split multis

Read review

Good to know

25+ sports on offer
Horse and greyhound racing
Clean, user-friendly interface

5

Sportsbet sportsbook review

77

/100

Expert rating

by Elena I.

75%

Playscore

based on

Best for novelty bets

Read review

Good to know

Huge range of Australian markets
Strong support
Varied betting tools

6 payment methods

Read review

6

PlayUP sportsbook review

82

/100

Expert rating

by Elena I.

87%

Playscore

based on

Fixed-odds racing and esports

Play now

Good to know

27 sports offered
Expert tips and insights
Reliable, Aussie-owned bookie

6 payment methods

Play now

7

TopSport sportsbook review

86

/100

Expert rating

by Elena I.

86%

Playscore

based on

High betting limits

Read review

Good to know

Fast loading website
Mobile-compatible
High stakes accepted

6 payment methods

Read review

8

BlueBet sportsbook review

78

/100

Expert rating

by Elena I.

85%

Playscore

based on

Rapid withdrawals

Read review

Good to know

Cash Out on live events
Twice-a-day rapid withdrawals
Competitive odds

9

BoomBet sportsbook review

79

/100

Expert rating

by Elena I.

89%

Playscore

based on

Good racing odds

Read review

Good to know

Industry leading fixed odds
Same-day withdrawals
Superb mobile app

5 payment methods

Read review

10

Draftstars sportsbook review

79

/100

Expert rating

by Elena I.

80%

Playscore

based on

Best fantasy betting site

Play now

Good to know

Biggest fantasy prize pools
Free-to-enter contests
Private and public leagues

6 payment methods

Play now

11

Bbet sportsbook review

69

/100

Expert rating

by BPAY B.

69%

Playscore

based on

Excels in racing products

Read review

Good to know

Strong horse racing section
Mobile apps available
Australian-owned

5 payment methods

Read review
Best BPAY betting sites by category
We categorise the different BPAY betting sites not just by overall best, but by specific criteria that you, as players are likely to be interested in. In this way, you can choose the top BPAY bookmakers that meet your specific requirements.
If you want lots of sports, we have a category for that. Or, if you're all about the payments then you can search for the BPAY betting sites Australia with the most payments, fastest withdrawals, cashout, and best odds. If security is a priority, check for the safest BPAY site or the best app if on-the-go betting is for you.
| Category | Winner |
| --- | --- |
| Most betting methods | bet365 sportsbook |
| Safest | Ladbrokes sportsbook |
| Fastest withdrawals | bet365 sportsbook |
| Most payment methods | bet365 sportsbook |
| Cashout available | Sportsbet sportsbook |
| Top mobile app | PlayUP sportsbook |
| Best odds | Betfair sportsbook |
Find the top BPAY betting sites
Choosing from our recommended BPAY bookmakers has never been easier. To help you, we've listed all the criteria we use when rating these sites. Take a look for yourself and see if you agree with our scoring.

BPAY transaction limits
So, you're getting ready to place a deposit, but you need to make sure that the transaction limits are fair. We expect there to be low deposit limits on sites that accept BPAY. Typically, the minimum deposit can be anywhere from AU$5 to AU$20 for us to give the BPAY site a good score. If they are higher than this, around AU$50 or so, then we will give the site a much lower score. The same is true when it comes to the withdrawal limits – yes, we check these even if you're not going to use BPAY to make sure that you're going to get fair transaction limits. Low upper limits for both deposits and withdrawals also result in a worse score.

<strong>Deposit and withdrawal – time and fees </strong>
For most payment methods at betting sites, we expect instant deposits. However, this is not possible with BPAY as deposits tend to take at least 24 hours before they are approved by the bank. However, if BPAY deposits are taking longer than this at the betting site, then we will question why, and this can result in a lower score. We also typically want to see withdrawal options of up to 2 days only for a good score. If there are only options that take up to 5 days, then we're not recommending the site as much. We also take a look at the fees in place and usually expect no fees which garners a top result for sportsbooks. 

<strong>Available betting markets</strong>
Betting sites that offer BPAY should also have a wide array of sports to bet on if they are to get a good score. Generally, we want to see at least 30 different sports available. This means there should be an eclectic mix of sports from around the world. Leagues and events for each sport should also include domestic and international options. If a site has more than 40 sports, then we will give an excellent score here. Sites can also bump up their score by offering unique betting options like eSports and politics. Conversely, if there are fewer than 20 sports on offer or the site is predominantly focused on horse racing without really offering much else, this results in a lower score.

Odds
Being able to place big in the moment bets is only possible when there are good odds available. To that end, we take a look at the odds to ensure they're competitive. To do so, we take a look at the percentage payout available for each sportsbook. For a good score, we look to see if the payout is around 95%. If it's higher than this, around 97%, then we consider this site to be top of its game. However, should a site be offering odds with a payout percentage less than 93%, then this is going to get a much lower score from us. We do look at individual sports too, not just the overall payout percentage which can boost scores for some sites. 

Safety
It's imperative that you stay safe when playing online and this means checking out the licencing and security protocols in place on the sportsbook. First, we will take a look at the licencing in place. For Australian sites, we expect a licence from the NTRC as well as logos and compliance with the South Australian racing. This will get the BPAY site good scores from us. However, should there be no licence available, then this is not somewhere we recommend that you play. Sites should also have SSL encryption protocols as well as responsible gambling tools clearly accessible to get good scores. If the latter is hidden, then we're taking off points, as this is not in the player's best interest. 

<strong><strong>Betting app</strong></strong>
These days, we're always on our phones. Let's face it, you may even be reading this site on your phone right now! Because of this, we want to see that all top BPAY sportsbooks are catering to this need in some fashion. Betting apps need to be easily downloadable, compatible across both Android and iOS devices and fully scalable. In addition, all features need to be available including the ability to use the registration form to sign up, place bets on all sports and make BPAY deposits. If the app is slow, glitchy or missing out on some of the different features, then we're going to give the app a low score. The same is true if there is no app but a mobile betting site. 

<strong>Customer support</strong>
Finally, we also want to make sure that you can get help whenever you need it. It doesn't matter how good the site is, there need to be strong support options in place. Ideally, we want to see three different contact methods for a good score. One of these should be 24/7 live chat support that is easily accessible, manned by a real person, and with a response time of under 5 seconds. If we find that a site does not have a live chat option or that there are very limited operating hours, we're not going to score the site so well. We also look at the detail and usefulness of any help or FAQ section, rating this accordingly as well.
BPAY betting — beginner's guide
An Australian payment method, BPAY operates as a free payment service to pay bills securely. It's been very popular in the country for this reason and recently has made the move to the gambling industry where most betting sites accept BPAY. But, how do you get started with it?
Well, you first need to register for online banking with your bank if you want to use this payment option. Not all banks can be connected to your BPAY account though, so make sure you check this first. Once connected, you're ready to make a BPAY payment.
How to deposit
As long as you are a resident of Australia, you can use the BPAY payment option at a number of different bookmakers. It only accepts Australian dollars so don't try to use a different currency as it won't work! Let's take a look at the steps making BPAY deposits.
Choose online betting sites that accept BPAY deposits.
Sign up to the sportsbook and login to your account.
Go to the banking section and choose BPAY.
Type in the deposit amount.
Follow the steps when prompted whether you want to transfer funds from your BPAY account.
Confirm the transaction.
Funds are credited to your account.
While many online bookmakers do offer instant deposits, BPAY is not one of them. The process is very quick in terms of setting the payment in motion, but this electronic payment system can take anywhere from one to two working days before the funds are in your account.
How to withdraw
BPAY is a payment process only and while you can deposit money with BPAY you cannot withdraw. Because of this, you will need to look for an alternative payment option when you do get a win under your belt. That being said, you can take a look at the general withdrawal process here.
Login to your online sportsbook.
Go to the banking section.
Choose a new payment method.
Type in the amount you want to withdraw.
Verify your account with ID documents if you haven't already.
Ensure you've met all terms and conditions.
Confirm the payment and wait for it to arrive in your bank account.
BPAY accepts deposits, but this payment process cannot handle withdrawals. Luckily, online bookmakers tend to have an array of different withdrawal options that Australian punters can use. These include e-Wallets, credit and debit cards, prepaid cards, and more.
Our top tips for betting with BPAY
If you select BPAY as your payment of choice, then there are some things you can do to improve your betting experience. In this section, we're going to take a look at all the things that can help you when using a good BPAY sportsbook.

Use the mobile app
Consider using the BPAY mobile app to confirm deposits faster.

Set a budget
Set a budget and stick to it when betting.

Choose your bookie wisely
Choose a licenced and regulated BPAY sportsbook.

Check the payment details
Ensure the reference number is correct before confirming a payment.

Upfront deposit
Deposit a day or two before you want to place a bet.
Deposits take time. So, to make the most of this option and plan ahead. If you know you want to place a bet on a specific event, make sure you deposit a few days beforehand to ensure the funds are in your betting account. Additionally, while super secure, if you get the reference number wrong and send the money elsewhere, there's no payer protection.
Should you use BPAY for betting — pros and cons
BPAY payments are very common in Australia, but is it the best option? Well, there are some good and bad sides to this payment option which we're going to delve into right here. Take a look and see whether this deposit option is the one you want.
Widely available at Australian sportsbooks
Very secure payment option
Easy to use
Can be accessed via your phone
Only supports Australian dollars
Transactions take time
No withdrawals available
In addition to the fact there are no withdrawals on offer, the transaction time for deposits is one of the biggest downsides here. Unlike most other payments, if you select BPAY to deposit with, you're not going to get an instant deposit. Instead, this process can take as much as 24 hours to clear so be aware of this.
Best alternatives to BPAY betting sites
BPAY payments are really easy to do, but if you're someone who wants to use the same payment method for all your transactions, then this might not be the option for you. It's fine though, as there are a number of other excellent payment methods available.
For instance, you can use a simple bank transfer if you want the security but your bank is not part of the BPAY network. Alternatively, if you want to, you can use debit card accounts such as VISA or Mastercard. Finally, you can opt for the speed of e-Wallets such as PayPal and Skrill.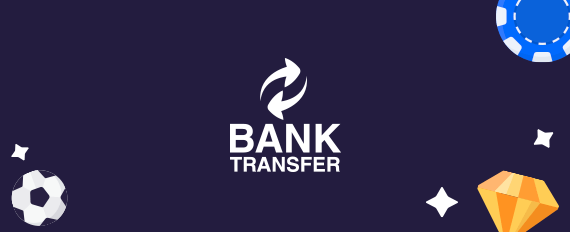 Bank Transfer
Very safe and secure, most sites will offer this option as you can simply link your bank account and transfer that way. You can often deposit or withdraw large amounts, just be aware that the higher security levels in place mean slower transaction times.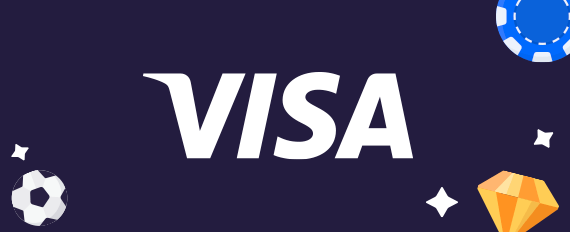 Visa
Available from both debit and credit card accounts, you can use VISA at most Australian betting sites. It's very secure and can be used for both deposits and withdrawals.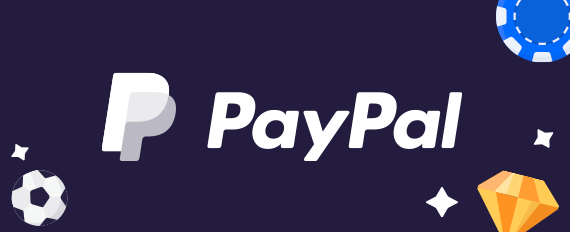 PayPal
If you want fast payments across the board, then PayPal is a strong option. As an e-Wallet, you never provide your banking or card details to the sportsbook ensuring anonymity. You also get some of the fastest transaction times, both for deposits and withdrawals.
Everyone has their own preferences when it comes to their preferred payment method. With so many options, just carefully consider which feature is the most important to you – security, convenience or speed. Then, make your pick based on that and you'll have a great time online.
FAQs
Which betting sites accept BPAY?
As this is an Australian payment method, it comes as no surprise to find that there are a multitude of different sites that accept BPAY. Some of these include top sites like bet365, Neds, BetStar, Sportsbet and Ladbrokes. More and more Australian bookmakers accept BPAY because it is so well-known and accessible within the country. As the Australian financial institution owns BPAY, you can be sure it's safe and secure too.
Which is the best BPAY beting site? 
As everyone has different wants and needs when it comes to BPAY sportsbooks, it's really hard for us to out and out say which one is the best. What we can say is that there are some things we can prioritize in a BPAY betting platform that make it stand out from the rest. For instance, it needs to be licenced, have over 30 sports and have a strong mobile app.
How do BPAY betting transactions work? 
BPAY transactions simply link to your bank account so that you don't need to provide these details to the sportsbook. You simply add your BPAY biller code to make the payment with your bank. You can also track all payments and invoices via the deposit page where the bank will also provide payment receipts for completed transactions. Making a deposit to betting sites works in just the same way as when you make online purchases.
What is the maximum withdrawal limit on BPAY betting transactions? 
Unfortunately, while you can make deposits, betting sites accepting BPAY do not allow withdrawals to take place. This is not actually the fault of the BPAY bookmakers, rather this is how this electronic bill payment system works. If you do get a win, you simply need to choose an alternative payment method to claim it. A top BPAY betting platform will have many other options, so there's no need to worry.
Are there any fees when betting with BPAY? 
Another stand-out feature of BPAY payments is the fact that there are no fees attached when you make a transaction. The electronic bill payment system fees are actually covered by the online bookies themselves. Better still, this fee is not offset by Australian betting sites against your account balance which makes this a really great deposit option all around. It's no wonder that it is gaining in popularity.
Sources