Best Neteller betting sites in Australia for 2023
Neteller is a popular payment option as it offers instant transactions without the need to provide any bank details. We're going to take a closer look at the best Neteller betting sites in Australia.
Throughout this article, we're going to look at all you need to know about Neteller sports betting. We'll cover everything from making a deposit to the pros and cons associated with it.
Imagine what you could be buying instead.

For free and confidential support, call 1-800-858-858 or visit gamblinghelponline.org.au
Sportsbook Logo
Odds rating
Bonus
Go to sportsbook Button
Show more
T&C

Neds sportsbook review

84

/100

Expert rating

by Elena I.

92%

Playscore

based on

Same, blended, and split multis

Read review

Good to know

Low minimum deposit
Speedy deposits
Great payments interface

8 payment methods

Read review

PlayON sportsbook review

71

/100

Expert rating

by Elena I.

69%

Playscore

based on

Fantasy contests

Read review
Best Neteller betting site by category
When we look at Neteller betting sites, we don't just rate the site overall. Instead, we also look for the best in different categories simply because each player has a preference when it comes to what they value on a site. For instance, if you want lots of sports when playing then check out our top Neteller bookmakers Australia with the most betting markets.
Some players are looking for the best Neteller betting sites with the strongest security. Others want top Neteller betting sites with great odds or are looking for one that focuses on domestic sports. For those on-the-go, a Neteller site with the best app is a must, while others value the ability to live stream.
| Category | Winner |
| --- | --- |
| Most sports betting markets | PlayON sportsbook |
| Best odds | Neds sportsbook |
| Most secure | Neds sportsbook |
| Top domestic leagues | Neds sportsbook |
| Fastest withdrawals | PlayON sportsbook |
| Best mobile app | PlayON sportsbook |
| Live streaming | Neds sportsbook |
Find top betting sites that accept Neteller
When it comes to betting sites that use Neteller, it can be hard to find a good one. We use specific criteria to rank and rate these online gambling sites. Check our rating criteria below and use them yourself to find the perfect place to play.

Neteller transaction limits
One of the first things we check are the transaction limits at the different sportsbook sites. We check this for every payment method, not just for Neteller. When it comes to deposit limits, we want to see that these have low minimums, around AU$10 per transaction, and high maximums. In fact, top scores go to those Neteller sites that don't actually have daily upper limits in place at all. Similarly, withdrawals should have a good range in place too. Anything up to AU$20 is acceptable as a minimum withdrawal limit, but if we are finding a minimum of AU$50 or more in place, then we recommend you look elsewhere to play. Upper withdrawal limits should be big too. If you're restricted to just AU$5000 per day rather than AU$10,000, then the site gets a lower score again.

<strong>Deposit and withdrawal times and fees </strong>
Typically Neteller deposits are instant, as are many other different betting payments. We always want to see that there are instant deposits available at the betting site. If the fastest method is POLi or bank transfer, which can take up to 2 days for a deposit, then we're going to take points off the score for this section. Withdrawals are a little harder as the payment does have to go through a pending period on the bookies end to determine that the withdrawal request is valid. The shorter this pending period is, the better the score. Sites with a one or two-day pending period will get a good score while those that can manage same-day payouts are considered excellent. Anything over 3 days gets a low score.

<strong>Available betting markets</strong>
Top Neteller betting sites must have a wide array of bet types and markets in place if they want to score well. Ideally, we want to see that these Neteller betting sites have at least 30 different sports on offer if they're going to get a good score. Exceptional scores are reserved for sportsbooks with more than 40 sports on offer. If there are fewer than 20 sports, then this results in a much lower score. Within each sport, we also expect to see a lot of variety. For instance, even if there are 30 sports, if they're all only available for major leagues or focus on the domestic events for that sport only, then we will mark the site down. Diversity is key here and top scores only go to sites with a range of international and domestic events.

Odds
As the odds are the way you actually place your bets and potentially get those wins, it's very important that these are competitive. But, it can be hard to determine which are good odds and which are not. Because of this, we actually look at the payout percentages for each online gambling site. In this way, we can determine which online betting sites offer the very best odds. If a site is giving you an average payout percentage of around 95%, then we consider this very good and score appropriately. Sites that go up to as much as 97% are excellent and will earn themselves top scores here. However, if we find the overall payout percentage is 93% or less, then this is not good enough for us. Bear in mind that you can check payout percentages of individual sports, which you might find are higher than the average score.

Safety
Staying safe when online gambling is a must. Neteller itself is a very secure payment method and has many security layers in place, but you need to know that the site is equally protected. For starters, we take a look at the licencing and make sure that the site as a whole is compliant with Australia's gambling laws. If there is no licence, then the site is not one we're going to recommend to you. Once we have determined that there is a valid licence in place, the next step is to look at the SSL encryption protocols in place. We expect to see a minimum of 128-bit to get an average score. Anything higher will score much better with sites offering 2048-bit getting the top scores.

<strong><strong>Betting app – football betting deposit with Neteller</strong></strong>
Everyone is constantly with a phone in their hands, which means that we always want to ensure that the best Neteller betting sites are compatible with mobile phones as well. This doesn't have to be an app though, it can be a very good mobile browser version of the site. Regardless of whether it's a betting app or a mobile browser, our criteria for this remain the same. The mobile platform must have all the same sports, odds, payment methods and so on as the desktop site to get an average score. These points can be increased if the mobile platform has mobile exclusives as well as a clutter-free interface that's intuitive and easy to use. If the mobile site is slow-loading, contains broken links or is missing betting features like live betting or streaming, it gets marked down.

<strong>Customer support</strong>
Finally, even if a site works incredibly well, scoring well across all criteria, we still want to see that there is strong customer support in place. To get a good score, the sportsbook must have at least three different payment options. At least one of these should be available 24/7, preferably the live chat. We also give bonus points to sites that have real people (not bots) manning the live chat and that can also manage a turnaround time of under 5 seconds. If the site has only one support option, this does reduce the score. And, if there is no live chat at all, or there are severely limited opening hours, we drop the score even more.
Neteller esports betting and sports betting guide
The Neteller service is part of the Paysafe Group. As such, it is very secure and offers speedy transactions across the board. Opening a Neteller account is very quick and easy too and, better still, it's totally free. You're not charged a maintenance fee for having the account.
Once you do have your Neteller wallet in place, you can actually access it in the Neteller app making your payments even easier to make and receive. Next, if you're now wondering how does Neteller work for making transactions, we're going to cover that now.
How to deposit
Once you have your Neteller account, opening it to make a deposit at your chosen bookie that accepts Neteller is really quick and easy. It's even easier once you have set up this payment method the first time around. Check out the steps here.
Choose a Neteller bookmaker.
Open a Neteller betting site account.
Go to the banking section.
Choose Neteller.
Complete the required information including your email.
Type in the deposit amount.
Confirm the transaction.
The great thing about Neteller is that it acts as a third-party intermediary. You can be completely anonymous when you use it for online betting, as the site never gets any of your banking details. Neteller handles all of that for you.
How to withdraw
Most sites that accept Neteller as a payment method will also allow you to use it for withdrawals. This means that you don't have to try and find another option if you do get a win. So, take a look at the withdrawal steps below.
Log in to your sportsbook betting account.
Go to the banking section.
Select Neteller.
Type in your Neteller email address.
Select the withdrawal amount.
Confirm the transaction.
Wait for the funds to arrive.
Similar to Neteller deposits, you can expect to get quite a quick turnaround when you withdraw. Typically, Neteller withdrawals take around a day or two to process, though some Neteller betting sites can do it a lot faster.
Our top tips for betting with the payment method
If you're considering using Neteller as your preferred payment method, then there are some things you can consider to make the experience even better. For starters, you can use the same email address for both your sportsbook betting account and your Neteller account. Check out some other top tips.

Use the mobile app
Use the same email for your Neteller account as your online betting account.

Set a budget
Set a budget and stick to it.

Don't avoid the fees
Avoid transferring or uploading funds to your bank account to avoid fees.

Afford your bets
Only transfer funds to your Neteller account you can afford to bet.

Choose your bookie wisely
Join only licenced Neteller bookmakers.
As there are fees for transferring funds from your Neteller account to your bank account, the easiest thing to do is not to transfer them. Simply keep them in your Neteller account and use those funds to place more bets or spend online at retail sites instead.
Should you use Neteller for betting? Here are the pros and cons
At this point, it looks like you're seriously considering making a Neteller account so that you can begin online gambling on sports. However, before you make the final decision, take a look at these pros and cons. This way you have all the information you need.
Very fast
Mobile deposits possible
Can use for withdrawals
Simple to use
Not widely available
High fees
In addition to the issues of availability and Neteller charges, Neteller users also have to contend with the fact that there is no buyer protection policy in place, which does put a lot of people off.
Best alternatives to Neteller betting sites
As Neteller bookmakers are not that common at the moment, many of you will be looking for other popular payment methods to use instead. Luckily, there are a ton of different options. For instance, you can use debit cards from both Mastercard or VISA.
Alternatively, there are other e-Wallets available that are more widely offered at sportsbooks. These include PayPal and Skrill. You can also use prepaid cards such as Paysafecard, or opt for bank transfer options, linking your bank account to the sportsbook via POLi or BPAY.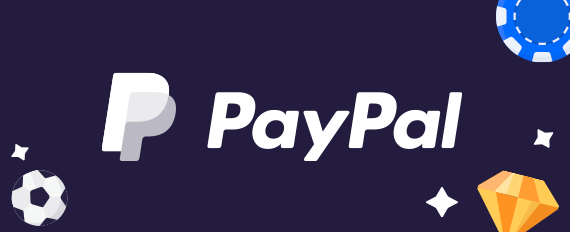 PayPal
This very popular e-Wallet is widely available at sportsbooks in Australia. While it does have fees, these are roughly the same as those added to Neteller transactions. PayPal does also offer speedy secure withdrawals and deposits.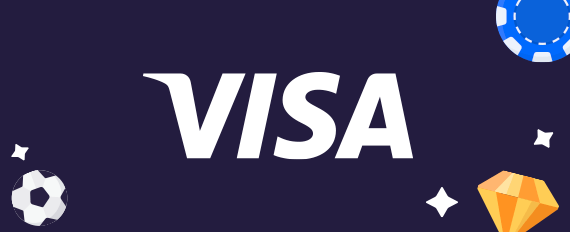 Visa
For top-level security, VISA is a great payment option. You can deposit and withdraw with ease though withdrawing funds can be a little slow. It's easy to track spendings as all your transactions will be recorded in your bank statement for you to check.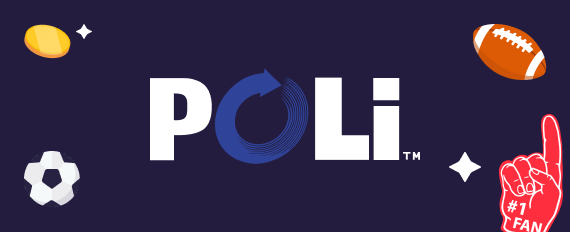 PoLi
This is an Australian payment method that is available at the vast majority of betting sites. It's one of the best deposit methods out there, however, you are not able to withdraw using this payment method.
When you consider which online payment service you want to use, just think about all the different features that are important to you. If you want a secure payment method, then maybe POLi or VISA is the best. However, for fast transactions, nothing beats an e-Wallet.
FAQs
Which is the best Neteller betting site?
There are a number of different Neteller bookmakers available in Australia. However, choosing which one is the best is a little hard to do. This is because each of us has a preference when it comes to what we're looking for in a sportsbook. With that in mind, a top Neteller bookmaker will be fully licenced, have a range of betting markets and a range of sports betting activities.
Can I bet in Neteller?
Yes, it is possible to use Neteller for gambling online. There are a growing number of sites that accept Neteller allowing you to deposit cash and withdraw winnings with ease. Currently, the only problem with this in Australia is the fact that there aren't that many sites that accept Neteller at present. Hopefully, more sites will begin to accept Neteller making it more widely available.
Where can I use Neteller?
You can use Neteller at various online bookmakers in Australia. Some of these sites include Neds, Ladbrokes and Betfair. Unfortunately, Neteller is still not a popular payment method and this means that there are not many Neteller betting sites available. However, those sites that do offer Neteller services have a wide array of different sports betting options and quality odds to ensure Neteller customers have a good time.
How do Neteller betting deposits work?
Depositing money with Neteller is very easy. This payment option simply needs you to link your Neteller email address to your sportsbook. Then, when you go to make a Neteller deposit simply fill out any additional required information to complete the transaction. The Neteller deposit will occur instantly which differs vastly from other payment methods such as bank transfers which can take time to process.
Can I withdraw from my online betting account using Neteller?
Yes, as Neteller is an e-Wallet, it is possible for you to make a withdrawal using this payment method. This is great as some other payment methods do not permit withdrawals. To make a withdrawal, you simply need to have met the withdrawal requirements as set out by the Neteller bookmaker. You will also need to be within the withdrawal range of the sportsbook as well.
Sources