Best 8 PayPal sports betting sites in 2023
PayPal is a preferred payment method for many, thanks to fast transactions and exceptional security.
We're going to look at betting sites with PayPal, how to make PayPal deposits, withdrawals, and more. Here are the best Australian bookies that accept PayPal payments.
Imagine what you could be buying instead.

For free and confidential support, call 1-800-858-858 or visit gamblinghelponline.org.au
Sportsbook Logo
Odds rating
Bonus
Go to sportsbook Button
Show more
T&C

1

Unibet sportsbook review

90

/100

Payments rating

by Elena I.

84%

Playscore

based on

Best mobile betting app

Play now

Good to know

Speedy deposits
PayPal and ApplePay offered
Excellent payments platform

5 payment methods

Play now

2

PalmerBet sportsbook review

87

/100

Payments rating

by Elena I.

80%

Playscore

based on

Family-run bookmaker

Play now

Good to know

PayID and PoLi accepted
AY$10 minimum deposit
Fast withdrawals

7 payment methods

Play now

3

Bet365 sportsbook review

85

/100

Payments rating

by Elena I.

91%

Playscore

based on

Most sports markets on offer

Play now

Good to know

Instant transactions
High maximum withdrawals
AU$10 minimum deposit

11 payment methods

Play now

4

Ladbrokes sportsbook review

85

/100

Payments rating

by Elena I.

88%

Playscore

based on

In-depth stats and predictions

Read review

5

Betfair sportsbook review

83

/100

Payments rating

by Elena I.

92%

Playscore

based on

Australia's only betting exchange

Read review

Good to know

AU$10 minimum deposit
PayPal deposits and withdrawals
No transaction fees

6

Neds sportsbook review

83

/100

Payments rating

by Elena I.

92%

Playscore

based on

Same, blended, and split multis

Read review

Good to know

PayPal accepted
Low minimum PayPal deposit
Speedy payments

7

Sportsbet sportsbook review

79

/100

Payments rating

by Elena I.

75%

Playscore

based on

Best for novelty bets

Read review

Good to know

Low minimum deposit
PayPal accepted
Speedy PayPal deposits

6 payment methods

Read review

8

BlueBet sportsbook review

72

/100

Payments rating

by Elena I.

85%

Playscore

based on

Rapid withdrawals

Read review

Good to know

Accepts PayPal withdrawals
AU$5 minimum deposit
No daily limit
Best PayPal sports betting sites by category
When you're looking for the best PayPal betting sites, it's not always about the overall site. Because of this, we rank PayPal sports betting websites across a variety of different categories so you can find the perfect place to play.
For instance, if security is important, then check out our safest PayPal sports betting websites. Alternatively, if you want lots of sports, then the site with the most betting markets is good for you. For mobile users, look at the top PayPal app site. And, if payments are the thing, look at our cash out, payment options or withdrawals.
| Category | Winner |
| --- | --- |
| Most betting markets | bet365 sportsbook |
| Best sports betting app | Betfair sportsbook |
| Safest | Ladbrokes sportsbook |
| Fastest withdrawals | Neds sportsbook |
| Most payment options | bet365 sportsbook |
| Cashout | Unibet sportsbook |
| Best overall | bet365 sportsbook |
Find the top PayPal betting sites
As there are many PayPal bookmakers these days, it can be hard for you to choose where to play. With this in mind, we rate all the best betting sites that accept PayPal based on specific criteria. These are outlined here to help you pick where to play.

PayPal transaction limits
When it comes to using the PayPal payment method in your sports betting account, one of the first things you need to look at is the transaction limits. While PayPal itself has good limits, not all sportsbooks in Australia do. For instance, we like to see sites with a minimum PayPal deposit of AU$10. If PayPal deposits are around AU$50 or more, then this is not a site we recommend that you play at. At the opposite end of the spectrum, we want to see good PayPal withdrawal limits also starting off at around AU$20 and going up to at least AU$10,000. If the site is more restrictive than this, we recommend looking elsewhere. 

<strong>Deposit and withdrawal – times and fees </strong>
Having good transaction speeds is essential when playing on PayPal bookmakers and is something that PayPal is known for providing. PayPal offers instant deposits so we expect the best PayPal betting site to offer just that. If the deposits are slow from the betting exchange or site, then we're not going to give it such a high score. Sites that accept PayPal deposits also accept withdrawals via this method. Typically, withdrawals should be processed in a day, maximum two for us to give a good score to the site. If a withdrawal takes longer, then the score is lower. Finally, we also take a look at fees. We expect Australian PayPal sites to have no transaction fees in place at all. If they do, they need to be clear and transparent, not hidden, which can result in a lower rating. 

<strong>Available betting markets</strong>
No matter where you sign up, we do expect the betting site to offer an array of different sports for you to bet on. In our opinion, the best PayPal bookmaker should have at least 30 different sports on offer. These should not only be Australian-focused like offering horse racing betting, rugby and Aussie Rules, but also international sports like football, basketball and American football. For the top scores, we like to see more unusual betting options like eSports betting sites available. If a site has fewer than 20 different sports or betting markets on offer, this does result in a low score. After all, we want you to have a lot of choice. 

Odds
As odds are the centrepiece to any online betting (it's how you can see how much you can win), we are always on the lookout for the sites with the most competitive odds. But, odds are, by their very nature, always changing. So, we take a look at the overall payout percentage of each sportsbook to see where they stand. For a good score, the betting site needs to have a payout percentage over 95%. If they are higher than that, and reach the 97% range, then we're mightily impressed and will give a much better score. Conversely, a site that has a payout percentage under 93% is one that should be avoided at all costs. 

Safety
Being able to sign up for betting accounts that offer you a safe, secure place to play is a must. Because of this, the very first thing we check is whether the site has a licence. If there is no licence, then we do not recommend you play there at all. As a minimum, we want to see the NTRC licence for Aussie sites as well as compliance for South Australian racing. We give bonus points for sites that also have licences from other parts of the world such as MGA. Additionally, we also want to make sure that there is SSL encryption in place (a minimum of 128-bit for a good score), as well as strong responsible gambling protocols. 

<strong><strong><strong>PayPal Betting app Australia </strong></strong></strong>
Being able to bet while on the go is very important these days. To that end, we take a look to see if there is a betting app offered. If there is, for the app to get top scores, we want to see that it matches the desktop site perfectly. Additionally, it should load smoothly and not have much in the way of glitches or slow-load times. If the app is slow to load, confusing to use or doesn't work well, we're going to give a low score. However, we should point out that the lack of an app doesn't immediately elicit a low score. If there is a good mobile browser site that functions well and is optimized and compatible with Android and iOS devices, a good score can still be achieved. 

<strong>Customer support</strong>
Even if a betting site operates really well, we still want to see that there is good customer service in place. For us, this means having at least three different contact options, one of which should be the live chat. This should not be operated by a bot and should have a response time under 5 seconds. Additionally, top-scoring sites will need to offer 24/7 support on at least one of their contact options. If a site only has one contact option or does not offer 24/7 support, then will give a lower score for that site. Worse, if there is no live chat on offer, or the response time is very slow, we're also not going to recommend that you play here. 
A guide to betting apps and sites that accept PayPal
Now that you know how we rate betting sites that accept PayPal, it's time to get started with using your PayPal account when playing online. An Australian site that accepts PayPal is good because it means you never provide your banking details to the sportsbook.
Instead, your sportsbook account is linked to your PayPal account (we recommend using the same email) and thus you can make payments. As you can make both deposits and withdrawals using PayPal, we're going to take you through the process of both in the next few sections.
How to deposit
One of the great things about this payment option is that PayPal deposits are instant. This deposit method is really great because there are no fees involved when you do make a deposit to your betting accounts from your PayPal account. Also, you need to make a deposit if you want access to free bets. Check out the process below.
Sign up for a PayPal account.
Register with a sportsbook that accepts PayPal.
Choose PayPal as your deposit method in the banking section.
Type the amount you want to deposit.
Log in to your PayPal account.
Confirm the transaction.
Funds are transferred instantly so you can bet right away.
With speedy deposits, your betting accounts get funded instantly which means you're ready to get started with no wait time. It's also great that you don't have to deposit much at one time as most sites typically have a minimum AU$10 deposit available.
How to withdraw
As we mentioned, one of the great things about PayPal is that it can be used to withdraw funds. You can even opt for the PayPal Extras Mastercard which earns you points whenever you make a transaction. However, right now, we're going to look at the withdrawal process.
Log in to your sportsbook betting account.
Check that PayPal is an available withdrawal method.
Select PayPal in the banking section.
Type in the withdrawal amount.
Ensure you've met all the terms and conditions.
Submit verification documents if this is the first withdrawal.
Confirm the withdrawal and wait for the funds to appear.
While deposits are instant, PayPal withdrawals do tend to take a day or two to process. It's also important to bear in mind that if you are providing verification documents for a first-time withdrawal, the process can be even longer, as much as five days in some cases. But, don't worry, this is totally normal.
Our top tips for betting on best PayPal betting site
Now that you know more about PayPal we've got some great tips for you when you actually start using your PayPal account. Take a look at these tips as they can really help you out, especially if you've never really gambled on a PayPal website before.

Check out Time2play's bookies' list
Choose a PayPal bookmaker from our top list.

Go through PayPal's T&C
Understand all PayPal terms and conditions.

Use the same email address
Use the same email address for your sportsbook and PayPal accounts.

Link your card to your account
Link a credit card to your PayPal account, not a debit card.

Update your app
Make sure you keep your PayPal app updated.
These are just a few points to consider when using PayPal bookmakers. However, it's also good to remember that the best PayPal betting sites will have a lot of this information clearly available for you. And of course, you should be playing at somewhere fully licenced.
Should you use PayPal for betting — pros and cons
As you no doubt know, no payment method, even the use of credit or debit cards, is entirely perfect, and this is the case for PayPal as well. However, there are plenty of things to like about it when you start betting. For example, it allows players to make a deposit so they can use free bets. Let's take a look at all the pros and cons right here.
Great security
Easy to use
Fast transactions
Widely available
Charges or fees apply
Sometimes slower withdrawals
For us, the biggest downside is probably the PayPal fees that are in place. However, if you don't move your PayPal balance to your bank accounts, you can avoid these fees. Sometimes withdrawals can be slow, but generally, they are faster than most other payment options anyway.
Best alternatives to PayPal betting sites
While we have been extolling the virtues of the PayPal payment method throughout this article, we're aware it's not for everyone. If you don't have (or want) a PayPal account, then there are plenty of other options for you so that you don't have to choose PayPal when you start betting.
For instance, credit or debit cards from VISA and Mastercard are great alternatives to PayPal transactions as they're very secure. However, if you want those instant deposits, then you can look at options like Skrill or POLi instead. The latter is particularly handy as it's an Australian-based payment method.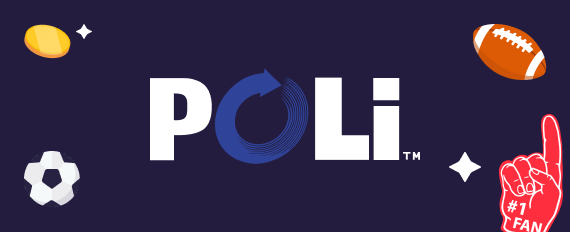 PoLi
Australian-based, POLi is widely available at most sportsbooks. As a deposit method, it is excellent. The downside is that you cannot withdraw funds using POLi but will have to find another option like bank transfers to fill the gap.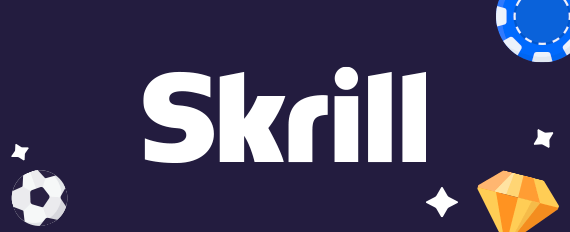 Skrill
Very similar to PayPal, this is also an eWallet that can give you fast transaction times across the board. However, there are fees in place just like there are PayPal fees.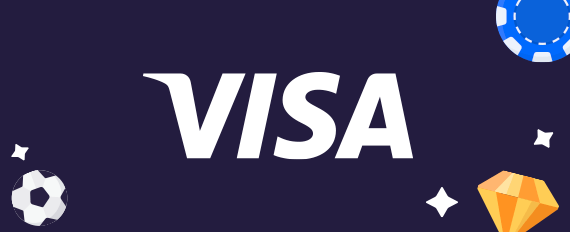 Visa
Offering both credit and debit cards to users, VISA is an excellent option for those who are looking for a PayPal alternative. It's very secure but does not offer instant withdrawals like PayPal. 
If you don't want to get a PayPal account, then there are other options available. However, when you consider these, remember to consider exactly what it is you prefer in a payment method. For security, look to card payments where you will need to provide bank details. If speed is important, then eWallets are better.
FAQs
Do any betting sites accept PayPal? 
Yes, there are a growing number of betting sites that accept PayPal in Australia. Not all of these sites are great though, which is why we take the time to review each one to ensure you're playing at the best PayPal bookmaker. To help you out, you can check out our reviews of the top PayPal betting sites right here, and find out which one is good for you.
What is the best PayPal betting site in Australia? 
Choosing the best PayPal betting sites in Australia is a little difficult, as everyone has a different opinion on what is good and what is not. Generally though, we're looking for top PayPal betting sites to be fully licenced, have an array of different sports to bet on, be secure and have great responsible gambling options in place. With that in mind, one of the top sites that accepts PayPal is bet365.
Which betting apps allow PayPal? 
As you might expect, the popularity of PayPal is growing in the sports betting world. This means that there are some excellent PayPal bookmakers out there for you to use. Some of the best PayPal betting sites include Ladbrokes, Bet365, Dabble, Sportsbet, and BlueBet. You can check out our full list of PayPal sports betting sites right here and choose one that suits your needs.
Can I use PayPal for sports betting? 
Yes, you can use PayPal when playing on a sports betting site. There are many top sites where PayPal is now an accepted payment method. What's really great about PayPal sports betting sites is that PayPal deposits are instant. Therefore, you can place your bets with your chosen online bookmaker right away. Most sites allow PayPal withdrawals and these tend to be speedy as well.
How do I bet with PayPal? 
More and more betting sites use Australia PayPal which means the process is pretty simple. To bet with this secure payment method you simply need to have a PayPal gambling account. Make sure you have linked your bank details to it, then choose it as your preferred payment method, use your PayPal login and make the transaction to your sportsbook account. You will get instant deposits and withdrawals.
Sources