Best paysafecard betting sites in Australia for 2023
Growing in popularity, this prepaid card is a great option for quick and safe deposits for Australian bettors. And now, there are Paysafecard betting sites in Australia too.
Let's take a look at all you need to know about this payment option, starting with the best Paysafecard betting sites.
Imagine what you could be buying instead.

For free and confidential support, call 1-800-858-858 or visit gamblinghelponline.org.au
Sportsbook Logo
Odds rating
Bonus
Go to sportsbook Button
Show more
T&C

1

Bet365 sportsbook review

85

/100

Payments rating

by Elena I.

91%

Playscore

based on

Most sports markets on offer

Play now

Good to know

Accepts Paysafecard
Huge amount of live streaming
No transaction fees

11 payment methods

Play now

2

TopSport sportsbook review

75

/100

Payments rating

by Elena I.

86%

Playscore

based on

High betting limits

Read review

Good to know

Quick deposits
Bpay and PoLi accepted
Superb customer support

6 payment methods

Read review

3

Lottoland review

70

/100

Payments rating

by Elena I.

76%

Playscore

based on

World's largest jackpots

Read review

Good to know

No minimum deposits
Speedy withdrawals
Fee free transactions

4 payment methods

Read review
Best sports betting with Paysafecard by category
We don't just look at the overall best Paysafecard betting sites, but also at what you want too. Everyone is different so we categorise different features for each Paysafecard website as well. For instance, if large numbers of sports are important, then look at our best site for betting markets.
If you want to be able to use the best Paysafecard betting site while out and about, look at the best mobile app category. If keeping secure is your priority, we list the most secure sites with Paysafecard accepted. We also list Paysafe betting sites with the most alternative payment methods, fastest withdrawals, early cashout and highest deposit limits for high rollers.
| Category | Winner |
| --- | --- |
| Most sports betting markets | bet365 sportsbook |
| Best app | bet365 sportsbook |
| Fastest payouts | Lottoland |
| Safest site | TopSport sportsbook |
| Most payment options | bet365 sportsbook |
| High rollers | Lottoland |
| Early cashouts | TopSport sportsbook |
Find the top betting sites for Paysafecard
Currently, there are not too many betting sites that accept Paysafecard in Australia. So, to help you out, we take the time to rate all Paysafecard sports betting sites using the specific rating criteria outlined below.

Paysafecard transaction limits
When you are ready to start betting, one of the things you need to check is the deposit limits attached to your preferred payment method. As Paysafecard is a deposit method only, we take great care to check out the deposit limits for this payment solution. However, we actually rate the site across all online betting payment methods so that, should you choose to switch later, you can. Ideally, the best Paysafe betting sites will have a minimum deposit limit of around AUS10. Anything that is around the AU$50 mark should be avoided. A maximum deposit of AU$10,000 per day is also what we look for. Though Paysafecard only allows deposit payments, we check out the withdrawal limits of other payment methods. Similarly, a minimum withdrawal limit of around AU$20 is accepted – anything higher than this is getting a low score. 

<strong>Deposit and withdrawal times and fees </strong>
Not only do we want secure online transactions, but we want the online bookmaker to ensure they're fast. A Paysafecard deposit is actually instant, which is exactly what we expect to see at an online bookies. Anything slower than this and we're not going to score thesite highly. For withdrawals, we do appreciate this differs across payment gateways. However, for a top score, we want to see that the Paysafecard bookmakers is offering payment options that can give a short turnaround time of a day or even less. Average scores will be given to bookies that offer 1 to 2-day payouts while we give a low score if the withdrawal time is 3+ days. There should be no fees. 

<strong>Available betting markets</strong>
Next, we look at the betting markets available at online bookmakers that accept Paysafecard. For a good score, we want to see that there are at least 30 different sports betting markets on offer. These should not just be domestic sports and leagues, such as Aussie Rules and Big Bash cricket, but should include sports and fixtures from a variety of different countries around the globe. If there are around 20 or so sports on offer at the online bookmakers, then we will give an average score. However, if there are fewer than 20 different sports on offer, as is the case with multiple sports betting sites, we will give this criterion a low score when we rate that Paysafecard betting site. 

Odds
When you start betting, you'll know just how important good odds are if you're going to have fun at a Paysafecard bookmakers. As odds fluctuate, we check how competitive odds are by looking at the payout percentages offered by each of the online bookies that accept Paysafecard. The best online sportsbooks are those that offer payout percentages of 95%, though we will score even higher if the site does have a 97% payout rate as this is truly excellent. Anything below 93% is going to get a much lower score from us as it means that the odds found at this Paysafecard sports betting site are so much lower and less competitive than they should be. Always look for the best odds when searching where to have your betting accounts. 

Safety
It's very important to stay safe in the online gambling industry. Paysafecard is a safe option because the security Paysafecard uses means that you never give your personal details directly to your betting account when you bet online. However, when we look at security on sites that accept Paysafecard, we're looking for so much more. First, we make sure that the Paysafecard betting site is fully licenced in Australia, if it's not, then we're going to lower our score. Then, if there is a licence, we look to see what SSL encryption is in place (minimum 128-bit). Finally, we look at the responsible gambling tools to see if the betting site is making a good effort to protect players. If not, don't get a sportsbook account here. 

<strong><strong><strong>Paysafecard sports betting app</strong></strong></strong>
As everyone likes to bet on the go, we look to see if the Paysafecard sports betting site is mobile-optimized. For an average score, the sportsbook must have a mobile-optimized version that is either an app or the mobile browser version of the site. For a top score, the sports betting app or browser must have all the same features and functions as the desktop site. It must accept Paysafecard payments on the app as well so that you can easily top up your account and pay online. However, if the app doesn't work well, has glitches, or is very slow-loading, then we're going to give it a much lower score. Essentially, it needs to be well-rounded. 

<strong>Customer support</strong>
It doesn't matter how good a sportsbook is, it's still important to have good customer support options in place. For us, we want to see at least three different support options. Not only that though, for a site to get a high score the Paysafecard betting site must have 24/7 support. Additionally, we expect there to be live chat available. This should be manned by a real person and be responsive in under 5 seconds. A Paysafecard betting site that doesn't offer three options and, in particular, misses out on having a live chat is one that gets scored a lot lower. Additionally, if there is a slow response time, the betting site will get marked down by us again. 
Paysafecard betting guide — everything you need to know
So, now it's time to consider getting an account at a Paysafecard bookmaker. First, you'll need a Paysafecard account. The Paysafe Group operates this payment method and it's available in over 40 different countries. It's a simple prepaid option that means you don't have to link your bank details to your betting account.
This means that your Paysafe account actually gives you pretty good anonymity and security when you bet online. Even better, you can get a Paysafecard Mastercard for making other payments such as to shops and online merchants, as well as making payments via the Paysafecard app where you can even track your spending.
How to deposit
If you're ready to start betting online, then you will want to make a deposit at a Paysafecard betting site. In this next section, we will go through the main steps you need to go through in order to get your deposit in place.
Pick a sportsbook that accepts Paysafecard.
Sign up to the site.
Fill out all your details.
Go to the banking section.
Choose Paysafecard.
Type in the amount you want to deposit and your 16-digit PIN.
Confirm the deposit.
While there is a limit to daily deposit transactions on a Paysafecard betting site, these are great if you're on a budget. However, deposits are instant so you'll be able to start betting right away once that deposit goes through.
How to withdraw
At this time, Paysafecard is not a payment option that can be used to make a withdrawal. Because of this, you will need to find an alternative payment method to use if you do get a win. Luckily there are a lot of other options.
Log in to your sportsbook account.
Go to the banking section.
Choose an alternative payment option.
Follow any login steps for this payment method.
Type in the amount you'd like to withdraw.
Confirm it.
Wait for it to appear in your bank account.
Most Paysafecard betting sites will offer you a range of other options. This means you'll be able to pick a withdrawal method that suits you. Pick a withdrawal option that is secure or fast depending on your preference.
Our top tips for betting with Paysafecard
So, before you take the final leap into using Paysafecard, we're going to give you some top tips about how to use it to the best of its capabilities. By following some of these suggestions, you should be able to have more fun online.

Afford your bets
Only top up an amount you can afford to lose.

Set a budget
Prepare a budget, stick to it and don't overspend. 


Use the app
Track your spending in the app.

Check out the promos
Check if you can use any bonuses.
Overall, the betting tips we have for using Paysafecard are relatively straightforward. By following these, particularly the budgeting tips, you'll find that it will be easier to manage your spending and have more fun when placing your bets online. The fact that it's prepaid is a major plus point to all this.
Should you use Paysafecard for betting — pros and cons
At this point, we're going to guess you're seriously considering getting a Paysafecard account. But, before you do, let's take a look at some pros and cons of Paysafecard betting just so that you have all the information you need to get started online.
Fast deposits
Anonymous payments
Multiple layers of security
Hard to overspend
Cannot make withdrawals
Low daily transaction limits
The biggest issues really are that you can't make withdrawals and it's not widely available. Additionally, you may find that payment method exclusions apply such as not being able to claim an offer when you sign up to the site.
Best alternatives to Paysafecard
As Paysafecard doesn't allow you to make withdrawals, and given the fact that it's still not widely available in Australia, it's not necessarily the best option for many people. With that in mind, there are other payment options you can use when playing online instead.
If you want quick deposits and withdrawals, then you can opt for an eWallet such as PayPal or Skrill. Alternatively, for high security, you can look at debit cards from Mastercard or VISA. Finally, you can also think about bank transfers as the most secure option.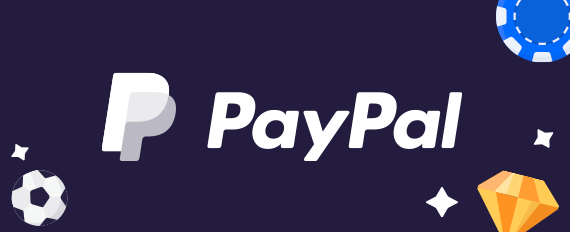 PayPal
A popular eWallet that's available around the world, it acts as an intermediary between the sportsbook and your bank. As such, it is very safe and secure. Better still, you can make very fast withdrawals via this method.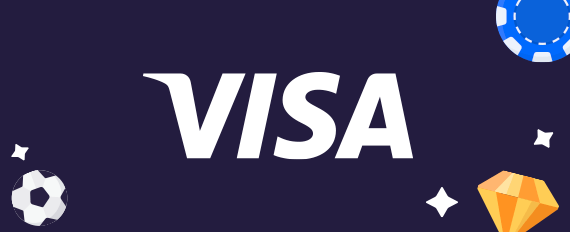 Visa
One of the most secure payment methods out there, you can use both credit and debit cards from VISA in Australia. Available for all transactions, you just need to be aware that withdrawals can take from 3 to 5 days.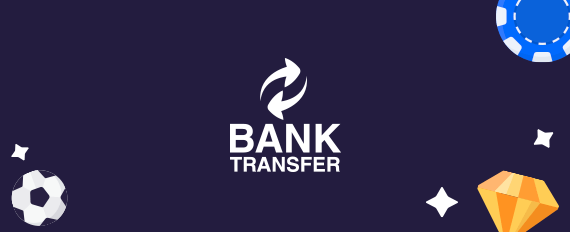 Bank Transfer
The most secure method, you can deposit and withdraw with this option. However, withdrawals are very slow, but you can make larger-sized transactions.
At the end of the day, the payment method you use really comes down to your personal preference. You should always check to make sure there are no fees in place, and that you haven't missed any fine print about using the payment method before you start making transactions.
FAQs
What betting sites accept Paysafecard? 
Currently, there are not many betting sites where Paysafecard is accepted in Australia. In fact, at the moment the only online site we recommend that does accept Paysafecard is bet365. We hope that as Paysafecard becomes more popular, there will be a greater number of sportsbooks accepting Paysafecard. bet365 has 12 payment options available so you can easily find another method to use when you need to make a withdrawal.
Which is the best Paysafecard betting site? 
As mentioned, there is currently only one site where Paysafecard is accepted and that's bet365. However, if you want to know what makes a Paysafecard website the best, then there are specific criteria to look out for. For instance, a top site will have speedy Paysafecard deposits, be fully licenced, offer a wide range of sports and so on. You might even find that you can use prepaid vouchers at some of the top sites.
Is Paysafecard betting legal in Australia? 
Yes, having a Paysafecard account is legal in Australia. While not many sportsbooks accept Paysafe right now, you may be asking is Paysafecard accepted anywhere else. Paysafe is available in over 40 countries, one of which is Australia. As such, it is very easy for you to get a Paysafecard account and start using it for betting online, it's just that there aren't too many places where you can just yet!
Can I withdraw from betting sites using Paysafecard? 
No, unfortunately you can only make Paysafecard deposits at this time. This is because it's a prepaid card, not a debit card, so you can't reverse funds onto it. Think of it working more in the same way as a gift card. However, if you do get a win, then there are other payment options that you can use to retrieve your funds. Just check what the betting site offers.
Is Paysafecard sports betting safe? 
Yes, it is very safe to use a Paysafecard Mastercard when betting online. This is because Paysafecard acts like regular card payments in that you have to type in a long card number, and you don't ever need to provide your personal details or your bank details to the sportsbook. There is also a multi-step verification process when you go to make a payment from your Paysafe account.
Sources