Best POLi betting sites for quick and safe deposits 2023
The biggest advantages of using POLi for betting payments are the convenience and speed.
To get you ready to use POLi payments, we're going to look at everything from how to make a POLi deposit to setting up a POLi account. First, here are the best POLi betting sites.
Imagine what you could be buying instead.

For free and confidential support, call 1-800-858-858 or visit gamblinghelponline.org.au
Best POLi betting sites by category
Choosing the top POLi betting sites can be hard as not everyone is looking for the same thing. That's why we make sure we categorise these Australian betting sites so you can find the POLi betting site that meets all your needs.
For instance, if you need POLi, but also want tons of sports, check out the online bookmaker with the most betting markets. Alternatively, if you want security, join the POLi site with the highest security. You may want a different payment service (best payment options), faster withdrawals or require cashout. Finally, we also list the new betting sites and those with strong mobile apps.
| Category | Winner |
| --- | --- |
| Most betting markets | bet365 sportsbook |
| Safest | Ladbrokes sportsbook |
| Best payment options | bet365 sportsbook |
| Fastest withdrawals | Ladbrokes sportsbook |
| Best app | BetRight sportsbook |
| Newest | BetRight sportsbook |
| Cashout available | Neds sportsbook |
Find the top POLi betting sites
As you may have realised, finding the top POLi betting sites is not that easy. And this is why we rate and rank each of the sites we review. By using the following criteria, we're able to objectively show you which is the best.

POLi transaction limits
As with most payment options, there are limits in place when it comes to using POLi. Luckily, POLi deposit limits are actually quite large when it comes to the payment itself. For instance, you can make a deposit anywhere from AU$5 to AU$50,000 in a single day. Where the issue lies is what the sportsbook itself permits. The best POLi betting sites will have a low minimum deposit limit of around AU$5 and allow that top daily limit as set by POLi. If a sportsbook is capping that upper limit, or if you can only make a minimum deposit of AU$50 or more, then we don't recommend playing an online betting site like this.

<strong>Deposit and withdrawals – times and fees </strong>
When playing at sites that accept POLi, you need to check out the transaction speeds as a whole. Good POLi betting sites will have instant deposits in place. If they don't, then the site won't get such a good score from us. Given that it's not possible for you to use POLi for withdrawals, top sites need to provide a range of different payment options to fill the gap. This means you don't have to just select POLi as your payment if you don't want to. However, if you do, top sites should have transparent fees in place. While there are POLi fees, we don't want to see extra fees from the sportsbook's side. If we do, or these are not clearly outlined, then we score down. 

<strong>Available betting markets</strong>
So, enough about the POLi payment method for a moment. You also need to check out the features outside of payments when signing up to a bookie. One of the first things we check is the betting markets. Ideally, we want to see sportsbooks that accept POLi offering at least 30 different sports. We expect there to be a wide range of betting options including horse racing betting, Aussie Rules, cricket and more. We also want to see an array of options within each sport as well as both domestic and international leagues on offer. Sites with fewer than 20 sports on offer will not get such a high score from us as you simply don't have much choice.

Odds
As odds are the crux of online betting it's very important that your POLi betting site is able to give you good odds. To check out the odds, we look at the payout percentage of each sportsbook. For a good score, this should be somewhere between 95 and 97% with the latter getting an exceptional score from us. However, should we find that the payout percentage is less than 93%, then we're not going to give the score a good rating. Of course, when it comes to POLi betting sites, some have better odds on different sports too. So, we do compare across sports like horse racing betting and rugby, not just an overall score.

Safety
Being able to stay safe when playing online and using your POLi account is imperative. After all, you don't want the details of your bank account accessed in any way. With this in mind, we check that the POLi betting site has a licence. Typically, this is from the Northern Territory Racing Commission. In addition to this, sites must be compliant with the South Australian racing industry as well. We also want to see that there are SSL encryption protocols in place as well as good responsible gambling protocols available. If there is no licence, or there are lacklustre responsible gaming tools, then we're going to recommend you don't play at the POLi betting site at all.

<strong><strong><strong>Betting app</strong></strong></strong>
These days, we all have a mobile and it's fun to be able to place a bet or two on the way to work. With that in mind, we look at the mobile platform of all POLi betting platforms as well. Now, while we don't expect a site to have an app, it does help. Rather, we want to see that the site has made an effort to be compatible with Android and iOS devices. So, even if there is no betting app, there should be a mobile platform in place that is optimized and scalable. For the app, we want to see that it matches the look and feel of the original desktop site. It should also be glitch-free and run smoothly otherwise we're going to mark it down. 

<strong>Customer support</strong>
Finally, no matter how good a sportsbook actually is, it's very important that there is strong support in place. This means you should be able to get help whenever you need it. For us, top sites should have 24/7 support in place and this should be via a live chat. If there is a live chat but it's got limited operating hours, we do score down. And, if there is no live chat at all, that also impacts the score. We like to see a strong FAQ section too and this should include information about how POLi payment work, free bets and POLi fees. A limited FAQ or help section will also result in a lower score.
A guide to using the POLi payment method
The POLi payment method is a very simple one to use when paying in Australian dollars. It gives you instant deposits and is available for all types of online purchase transactions. better still, it's got a good deposit limit in place so you aren't limited to small transactions either.
You can use this payment at most sportsbooks in the country too. However, not all Australian banks support POLi payments so you will need to check that your bank is one of them, otherwise you won't be able to make a transaction at all.
How to deposit
We've had a look at our POLi payments work as a whole, but let's check out POLi deposits and how you can fund your bookie account. In this next section, we're going to go through the main steps so that you make your first deposit.
Create a POLi account.
Join a sportsbook that accepts POLi.
Go to the banking section and select POLi.
Connect to your bank account.
After all details are provided, POLi verifies the transaction.
Similar to credit cards, POLi informs the bookie of the transaction.
The betting site credits your account.
As you can see POLi deposits are very easy. There are POLi limits in place though, and you do need to be mindful of these. That being said, they're pretty high with a maximum deposit of AU$50,000 permitted in a single day.
How to withdraw
While POLi payments are great if you want to make a deposit, it's not so simple when it comes to making withdrawals. And this is quite simply because POLi bookmakers do not accept withdrawals via this option. You have to find a different payment option to get any winnings from your bookie account.
Go to the banking section of the site.
Do not choose POLi.
Pick an alternative payment option that allows withdrawals.
Make sure you provide the right details.
Pay via your internet banking account or make a bank transfer.
Confirm the withdrawal amount.
Wait for the funds to arrive at your bank.
As you can't withdraw using the POLi payment option, you need to look for something else. We do recommend simply making a bank transfer if this is the case, as it is the most secure payment option, even if the withdrawal process is a little longer than other options.
Our top tips for betting with the payment method
We know that playing online can be a little bit daunting, so we've compiled a list of top tips for you to consider when you make POLi betting site payments. As most sites in Australia accept POLi, determining where to play can be a challenge. So, check out these tips first.

Check out our bookies' list
Pick a POLi sports betting site from our top list.

Look for fees
Make sure there are no additional fees in place.

Set a budget
Set a budget and stick to it.

Check your account balance
Make sure your internet banking account has funds in it.

Choose your bookie wisely
Only play at licenced POLi bookmakers.
Make sure that you are only playing at POLi bookmakers that have a good reputation. In this way, you can avoid any issues when you are depositing funds. By choosing a fully licenced site, you can ensure your information is safe and that there are responsible gambling protocols there if you need them.
Should you use POLi for betting? Pros and cons at a glance
If you want to pay online then POLi payments are a great choice. However, as you may have gathered, for all payment transactions there are pros and cons. That being said, the POLi pros far outweigh the cons, but let's have a look at them here.
Very quick deposits
Simple and easy to use
Available to use on mobile devices
Low fees
Cannot withdraw funds
No credit card transactions permitted
While there are no maintenance fees and instant deposits in place, it is worth considering whether POLi payments are for you. And this is simply because you cannot withdraw funds with this method, you're going to have to choose another payment processor. You can only make a direct transaction from your bank account too.
Best alternatives to POLi betting sites
So, now you know all there is to know about POLi payments, it's time to decide if this is the option for you. Don't worry if it's not, as there are plenty of other payment provider options out there for you to use.
If you want to keep that fast deposit process, then an eWallet such as PayPal is a good way to go. You can also opt for another popular option in the form of Apple Pay or BPay both of which offer secure payments.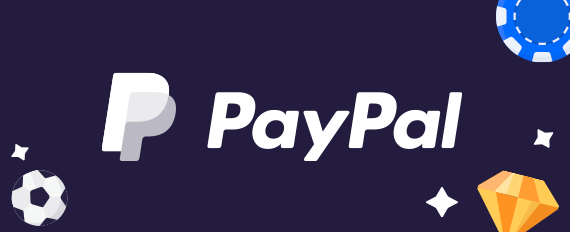 PayPal
Fast and secure, the eWallet is one of the safest payment methods out there. It's well known around the world and does allow transactions with Australian dollars. However, there are some high fees in place for some transactions, and it's not as widely available across bookies.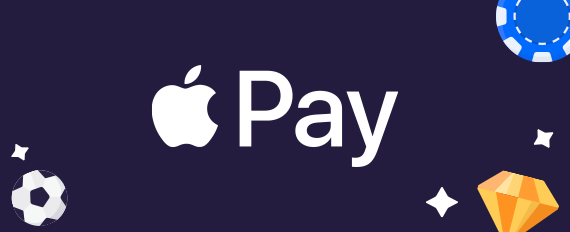 Apple Pay
A speedy way of using your bank cards without actually having to type in your card details all the time.
As there are a number of different payment methods you can use to find your betting accounts, choosing one is simply down to what features you're looking for. For instant deposits, eWallets are the best option. But, if security is at the forefront of your mind, then you may be better off sticking with online banking payments.
FAQs
What is the best POLi betting site? 
The best POLi betting site really does depend on your personal preference. However, there are some things you should consider before choosing where to play. For instance, the best POLi bookmakers will be licenced, have a clear, simple registration process, no unexpected or additional fees in place and a ton of different sports for you to bet on. You can find some of the best POLi betting sites right here.
Is POLi betting legal in Australia? 
Yes, betting with POLi is completely legal in Australia. You can find all the top sites right here and even find the licencing in place too, thus ensuring you're playing somewhere reputable. What's even better is that POLi is an Australian payment system which means that it is accepted by most Australian banks. In fact, this makes it a very popular payment method for online bookies and players alike.
Can I use POLi on betting site withdrawals? 
Sadly, at the moment it is not possible to use POLi to make any withdrawals when you play online. If you do get some winnings, you're going to have to look at other payment solutions if you want to claim your winnings from your bookmaker account. Typically, most POLi users will then transfer funds via bank transfer when it comes to claiming their winnings.
Are there any fees for betting with POLi? 
Yes, there are transaction fees in place when making a POLi deposit. However, these are very low, especially when compared to other payment methods. Generally, there fees are only 1% of the transaction and these are capped. It means there are no extra fees in place and it doesn't matter how much you are depositing. This is capped at AU$3, so if you deposit is more than AU$300, you're doing well.
Is POLi betting safe? 
Yes, it is. POLi betting is very safe and secure. When you use POLi, you provide all your bank account details in your POLi account, not to the online bookmaker. On top of this, POLi is fully licenced and regulated by the financial services in Australia who have no problem with the operation of this payment system. POLi has also released more recent updates too, improving security all around.
Sources