Online betting sites that accept Skrill in Australia
Skrill is the go-to, safe option for many sports punters. This payment method offers speed, security, and convenience unlike any other.
To get you started with Skrill betting payments, we're going to look at how you can deposit funds, process Skrill withdrawals and, most importantly, find the best Aussie betting sites that accept Skrill.
Imagine what you could be buying instead.

For free and confidential support, call 1-800-858-858 or visit gamblinghelponline.org.au
Sportsbook Logo
Odds rating
Bonus
Go to sportsbook Button
Show more
T&C

Betfair sportsbook review

83

/100

Expert rating

by Elena I.

92%

Playscore

based on

Australia's only betting exchange

Read review

Good to know

Instant deposits
1-2 day withdrawals
AU$15 minimum deposit

8 payment methods

Read review

PlayON sportsbook review

71

/100

Expert rating

by Elena I.

69%

Playscore

based on

Fantasy contests

Read review

Good to know

Skrill and Neteller deposits
AU$10 minimum deposit
Fast payouts

3 payment methods

Read review
Best online betting sites accept Skrill
When looking at the best Skrill betting sites, we don't want to just give you an overall best site. Instead, we want to look at betting sites that accept Skrill across a variety of categories. After all, everyone is different and you're all looking for different features to make your betting experience great.
If you want lots of sports on your betting site with Skrill, we have the betting markets category. Some players find payment choice important, look at the category for most payments as well as which has the fastest withdrawals. For on-the-go players, we have the best app. But we also list the safest and newest betting sites too.
| Category | Winner |
| --- | --- |
| Most betting markets | Betfair sportsbook |
| Top eSports site | PlayON sportsbook |
| Best mobile app | Betfair sportsbook |
| Most payment options | Betfair sportsbook |
| Fast withdrawals | PlayON sportsbook |
| Safest | Betfair sportsbook |
| Newest | PlayON sportsbook |
Find the best Skrill betting site
Picking the best betting companies with Skrill payments is hard if you're new to the online gambling industry. To help you, we've compiled a key criteria used when rating these sportsbooks. Take a look and use these to pick where to play.

Skrill transaction limits
The best betting sites that accept Skrill will have good transaction limits in place. At the minimum deposit and withdrawal end, we give good scores to betting sites that have a minimum of anything from AU$10 to AU$20. If the minimum is a lot higher than this, around AU$50, then we are not going to give the sportsbook such a good score. At the maximum end, we love to see betting sites have an open-ended deposit amount allowing high rollers the freedom to deposit what they want. Similarly, we like to see withdrawal limits of around AU$10,000 for a single transaction. If there are low weekly or monthly limits, we recommend you steer clear of the online betting site. 

<strong>Deposit and withdrawal – time and fees </strong>
As you're potentially going to use Skrill as one of your deposit payment methods, it's likely that you want fast transaction times. And that's just what we check for here. The best betting sites will have instant deposit times for Skill and other betting payment methods as well. Withdrawals always take longer. But, we're going to give high scores to betting sites that can get your funds to you in under two days. Anything that sees your withdrawals taking in excess of five days is not worth the time. Finally, we also check out fees. For good scores, no fees will be in place and if there are, they need to be clearly presented. Hidden fees are a big no-no and result in low scores. 

<strong>Available betting markets</strong>
This is a very important category. We always look at the betting markets on offer. For us, we want to see the best Skrill betting sites offering at least 30 different sports to players. These sports should include domestic and international sports, events and leagues to present a well-rounded betting platform. Within each sport, we like to see at least 50 betting options as well. If a sportsbook is offering fewer than 20 sports and isn't bringing in international sports and events, then we will give this a much lower score. Finally, we do look at the set up (search bar and filters) and give bonus points for more unusual betting markets such as entertainment, eSports, politics and the like. 

Odds
The odds are what help you to actually score a win when you play online. With that in mind, you should be able to play at the best Skrill betting sites that offer you the very best odds possible. To check this out, we look at the payout percentages of each sportsbook, looking at a variety of different sports and bets to calculate this. For the higher scores, we want to see a payout percentage of around 95%. If a sportsbook hits the 97% mark, then this is excellent and it will get a much better score. Conversely, if the payout percentage is below 93%, we do not recommend you play here and suggest you look elsewhere for your gaming. 

Safety
Being secure online is a must as you do not want to give someone access to your bank account details. To that end, we first check to see whether the sportsbook actually has a licence in place. If there is no licence, this is an automatic no from us and we are not even going to recommend that you play here. However, if there is a licence, we check to make sure it's one from Australia such as from the Northern Territory Racing Commission. If the site has more than one licence, then we're going to bump up our score. On top of a licence, we also expect strong SSL encryption (128-bit minimum), and good responsible gambling protocols. 

<strong><strong><strong>Betting sites that accept Skrill app</strong></strong></strong>
As everyone these days is pretty much attached to a phone, it's important that we check out what the mobile platform looks like. An app will get top points from us as long as it offers all the same features as the desktop site. It should also be designed in the same way and be easy to navigate. We make sure that it loads well and has no glitches. If an app is slow, glitchy and missing many features, then we're going to mark it down. However, we should point out that the lack of an app doesn't automatically mean a low score. If there's a strong mobile browser site that ticks all the boxes, the site will score well too. 

<strong>Customer support</strong>
Even if betting sites that accept Skrill payments work really well, we still want to see that there are good customer service options in place. To get a top score, the site must have at least three support channels, one of which must be a live chat and be available 24/7. If a Skrill betting site is to get really great scores, we expect a real person to be manning the chat and a response time of under 5 seconds. However, if there are fewer than three options, no live chat available or limited opening hours in place, this severely impacts our score. To be honest, in this day and age we expect 24/7 live chat as a bare minimum and if we don't see it, well, the score drops.
How to use Skrill as a betting payment and withdrawal method
Now is the time we dive into exactly what it means to have Skrill accounts and how you can use them to make payments at online sportsbooks. It's not too complicated. Unsurprisingly, the first step really is to get a Skrill account up and running.
To get a Skrill account, simply go to the Skrill homepage and fill out the application form. It's quick and free to register. Once you've got your Skrill accounts in place and checked your Skrill balance, just go to a sportsbook that accepts Skrill and make that first deposit.
How to deposit
Once you've decided to use Skrill as one of your payment methods, you might be wondering how to use it. Well, we're here to make this whole process easier. So, just follow the steps outlined below and you'll be up and running in no time at all.
Pick a Skrill sportsbook.
Create an account.
Go to the banking section.
Pick Skrill as your payment option.
Type in the deposit amount and provide your Skrill payment details.
Confirm the deposit.
Start playing.
Once you've inputted your Skrill login and as long as your Skill balance can cover the deposit you want to make, the process should be instant. This means that you can start placing sports bets on everything from horse racing to football right away.
How to withdraw
As we know, Skrill is a great way of depositing funds, but it's also excellent if you want to withdraw. If a sportsbook offers Skrill deposits, you can withdraw too. So, let's take a look at the steps toward bet settlement and claiming any winnings with Skrill.
Sign in to your sportsbook account.
Go to the bank account section.
Pick Skrill as your payment method.
Type in your Skrill email and the withdrawal amount.
Ensure you've met any terms and conditions.
Confirm the withdrawal amount.
Wait for the funds to appear.
No matter which Skrill accounts you have, withdrawals always take a little longer to process than deposits. Typically, the Skrill betting site will have a pending period where they check your request. However, funds are usually in your Skrill accounts within 24 to 48 hours.
Our top tips for sports betting with Skrill
As you're still with us at this point, it looks like you're ready to make a Skrill account and start making Skrill transactions. If that's the case, then let's take a look at some top tips for when you choose Skrill for your online sports betting money transfers.

Check out our bookies' list
Check which sportsbooks accept Skrill in Australia.

Update your account
Make sure you keep your Skrill account active.

Score the VIP level
Transact a lot in three months to get a VIP Skrill account.

Set a budget
Set a budget and stick to it.

Use your current Skrill funds
Use your Skrill balance rather than transferring funds to your bank account.
One of the big things you can do to boost your playing is to avoid bank transfers. Once you do get funds in your Skrill account, avoid fees by leaving it there. Alternatively, you can get the Skrill credit or debit card and use that to pay directly from your Skrill wallet instead.
Pros and cons of using Skrill as a payment method for betting
If you're considering opening a Skrill account at this point, then there are some pros and cons you may want to consider before doing so. It's super secure and you don't have to provide any bank details to the sportsbook just for starters. Take a look.
Very safe and secure
Provides anonymity
Can get VIP rewards
Simple to use
Limited availability in Australia
Many fees in place
One of the biggest downsides of having a Skrill account in Australia is the fact that there are fees. There is a fee of 1.9% for funding your Skrill account. On top of that, there is a flat fee of AU$5.50 when you transfer money from your Skrill account to your bank account.
Best alternatives to Skrill betting sites
While Skrill is a great option, we do appreciate that getting a Skrill account in Australia is not entirely useful given the fact that it's not readily available. With this in mind, there are a number of other payment methods you can use that offer similar features to Skrill.
If you want to keep those fast payment method times, we recommend PayPal and POLi. Each payment method has its pros and cons when it comes to betting online.
At the end of the day, simply choose the payment method that best match your needs. Just make sure your preferred sportsbook actually accepts it as an option before you sign up and play!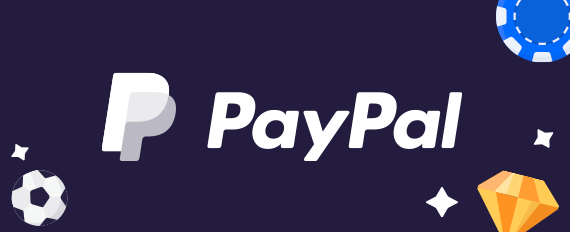 PayPal
Just like Skrill, this is an eWallet. As such, it's easy to set up and link your PayPal account to any sportsbook that accepts this payment method. Deposits are fast and you can make withdrawals too, though there can be fees in place.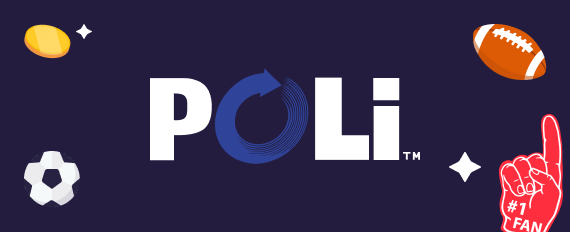 POLi
An instant bank transfer option, POLi is found at most sportsbooks. It's quick and efficient, but you can't withdraw.
FAQs
What betting sites use Skrill? 
Currently, the Skrill betting industry in Australia is relatively small. There are not many online bookmakers that accept Skrill payments at this time. However, the online betting exchange BetFair does accept Skrill so you can deposit money using Skrill payments right here. PickleBet also accepts Skrill deposits but you can only do so using NZD. Australian dollars cannot be used for Skrill deposits at this time.
Which is the best Skrill betting site? 
The best Skrill betting website is one that meets all our stringent criteria. First, the site must be fully licensed and regulated within Australia. There should also be a range of different betting markets on offer. Online bettors should also be able to transfer funds to their account using a variety of other payment methods should they choose. Finally, good support and a strong website design are essential.
Can Skrill be used for online betting? 
Yes, Skrill can be used to enjoy online betting. This is because a growing number of online gambling betting sites now accept Skrill. This means that you can enjoy uploading funds directly from your Skrill betting account to the sportsbook. Skrill deposit methods are instant too, which means that you can place a sportsbook bet within minutes of depositing. Better still, many online bookmakers accept Skrill withdrawals too.
How to use Skrill for sports betting? 
If you want to use Skrill for your online transactions as sportsbooks, then it's very easy. First, you need to make a Skrill account and make a bank transfer so that you have funds in your Skrill betting account. Then, simply login to your bookmaker account and type in the amount you want to deposit. Follow the instructions provided and the funds will be in your sportsbook betting account instantly.
Should you bet online with Skrill online? 
Yes, you should choose Skrill betting as a safe and secure option when it comes to online gambling. This payment method means you don't have to provide your personal bank account details to your online bookmaker account thus keeping things more secure. It has high-security protocols in place too, which means that Skrill betting is a safe and secure way to send money to online bookies.
Sources