Oliver is an experienced sports betting analyst with a decade of experience in sports journalism, event coverage, and cover-to-cover data analysis. Prior to joining Time2play as a sports reporter, Oliver contributed to The Minute Sport, Sky Sports, VAVEL, UTN Sports, and Goal.
His exceptional expertise in the field is rooted in his passion for sports and competitive play, specializing in CFL, MLS, NBA, NHL, NFL, and CPL coverage.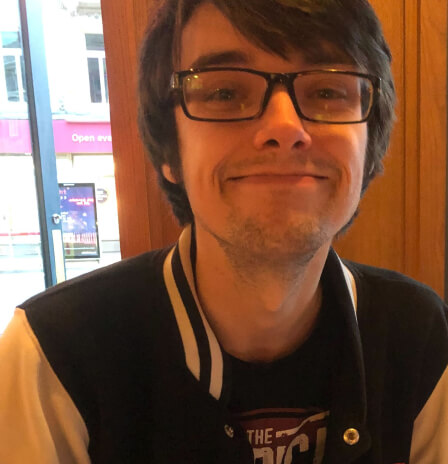 About Oliver Lines
As a seasoned sports reporter, Oliver keeps his finger on the pulse of the industry on and off the clock. He follows soccer, cricket, rugby, gold, NFL, and pro wrestling, sharing his insights and tips with Canadian readers as the competitive season progresses.
If he's not knocking sports content out of the park, Oliver spends his spare time listening to classic rock, exploring the countryside. A cinema buff, Oliver stands firm in his conviction that "The Thing" is the greatest film of all time.
---
Professional journey
Sports Betting Content Manager – Time2play
2022 - 2023
US Betting Content Manager – USBetting.org
2021 - 2022
Betting Content Executive - Goal.com
2017 - 2021
Sports Journalist and Editor - VAVEL
2014 - 2016
Football reporter - Sky Sports
2014 - 2014
Sports Writer - Yorkshire Evening Post
2013 - 2015
---
Education
MA in Journalism - University of Central Lancashire
2016 - 2017
BA in Sports Journalism - University of Central Lancashire
2012 - 2015