19+. All betting-related products and services regulated by iGaming Ontario are available only to those physically present in Ontario. Play responsibly. Contact ConnexOntario for support.
1

bet365 sportsbook review

88

/100

Expert rating

by Elena I.

95%

Playscore

based on

Player-favourite sportsbook

Play

players accepted

Good to know

Soccer Bet Builder offered
Dedicated soccer blog
Live soccer betting markets

9 payment methods

Play

bet365 operates pursuant to an agreement with iGaming Ontario. #ad

2

BetVictor sportsbook review

91

/100

Expert rating

by Elena I.

88%

Playscore

based on

Most reputable sportsbook

Play

players accepted

Good to know

Enhanced prices on parlays
Daily Bet Builder templates
24 other sports on offer

4 payment methods

Play

3

Unibet sportsbook review

87

/100

Expert rating

by Elena I.

89%

Playscore

based on

Award-winning sportsbook

Play

players accepted

Good to know

26 markets in total
Competitive in-play odds
Soccer Bet Builder available

4 payment methods

Play

4

BetRivers sportsbook review

89

/100

Expert rating

by Elena I.

88%

Playscore

based on

Best for novelty betting

Play

players accepted

Good to know

29 other sports on offer
Early cash-out is available
Easy to compare bets

6 payment methods

Play

5

PointsBet sportsbook review

85

/100

Expert rating

by Elena I.

87%

Playscore

based on

Interactive betting experience

Play

players accepted

Good to know

Live same-game parlays
In-app live streaming
Early cash-out available

5 payment methods

Play

6

LeoVegas sportsbook review

88

/100

Expert rating

by Elena I.

90%

Playscore

based on

Great range of sports

Play

players accepted

Good to know

100+ soccer betting options
Detailed live game stats
Vast choice of bets

7 payment methods

Play

7

PartySports sportsbook review

89

/100

Expert rating

by Elena I.

89%

Playscore

based on

Excellent betting odds

Play

players accepted

Good to know

One Game Parlay feature
Covers major soccer leagues
Offers Price Boost betting

7 payment methods

Play
Editor's note
This overview is a work in progress based on the current offer in Ontario. There are other licensed sportsbooks in the province, and our expert analysts are working on bringing you more in-depth and unbiased reviews.
Please note that our rankings may change as we expand our coverage of the developing market.
Soccer betting Canada: winners by popular leagues
Now that you have an overview of the best soccer betting site options for soccer in Ontario, let's take a look at which ones shine in specific betting categories. Some sportsbooks have special features for specific leagues, while others give the best outright odds for big tournaments.
How to choose the best soccer betting sites
There are a number of considerations when it comes to choosing the best betting sites that'll suit your needs when placing soccer bets online. These range from having the right soccer matches to suit your betting style to having the best soccer betting app.

Soccer games and leagues
Good online soccer betting sites will have over 1000 soccer events per year for you to choose from, while a bad online sports betting site will have less than 100. If the site only has major European leagues but no MLS, if you want soccer betting in Canada, it's probably not worth joining. You'll want both local and international games.    Not all leagues run at the same time. European leagues run from August to May. However, the MLS is from February to October. The best bookmakers will cover all these leagues so that soccer bettors always have a game to bet on throughout the year. Generally speaking, the more choices you have, the better the online soccer betting site is. 

Online soccer odds
Betting odds play a crucial role in choosing the best soccer betting site. As a bettor, you want to make sure that you win as much as possible on a wager. So, you need to do some research to find the best soccer odds. But, where do you start?  Check outrights soccer odds for a big tournament such as the UEFA Champions League. For example, one sportsbook's odds for Bayern Munich winning the Champion's league is -200, but another's is -180. This means that the one with the -180 soccer betting lines is better. 

Bet types and markets
Good soccer betting websites will give customers dozens of betting markets to choose from for a soccer game and competitive soccer odds. If a site only has moneyline odds and spreads, it means it's not a good site. However, the best sites will have parlay bets, live bets and many prop bet options for soccer bettors to choose from.  Having many betting types elevates the online soccer betting experience and allows bettors to be more experimental. This adds to the thrill of watching the game, and so, soccer sportsbooks that give many betting options are worth signing up with.

Soccer betting site features
Soccer is a very fast-paced sport. As such, you need a sportsbook that can keep up in terms of equally exciting betting types. The best online betting sites will offer live in-play betting for soccer games. But even better, it'll also provide insights to help bettors bet based on how the game goes.    Live game insights and stats are right next to the live soccer betting feature. Even better is a live streaming feature that allows you to watch the game and place live bets simultaneously. That's how you can differentiate between a mediocre in-play betting experience versus the best one on an online sportsbook. 

Mobile soccer betting
Betting on soccer on a mobile device is a common requirement for most bettors. That's because our mobile devices are a routine part of our lives, and being able to bet on them is a must. The best soccer betting app will allow you to fully enjoy the betting experience as you would on a desktop.    The worst betting sites don't have an app at all. They might have a site that's mobile responsive, but the app experience is always better. So, look out for a site that not only has a mobile app but also has app-exclusive features that make betting on soccer a lot more enjoyable.

Usability of soccer betting sites
Good soccer sportsbooks will make it as easy as possible to place soccer bets in Ontario. The process should only take a few seconds. On a bad site, mediocre usability will mean a complicated betting process that'll take you a few minutes to figure out.  A site with great usability is intuitive and adjusts to suit your betting style. This is especially true with the betting app. The site should put your favourite sports and leagues at the centre and make it easy for you to find what you're looking for. 

Overall
Other than the above, you also want to join soccer sportsbooks with good customer support. This means having multiple contact options and response times that are under a minute. In addition, safety and multiple payment options should be considered. The best soccer betting Ontario sites have encryption technology and offer 10 or more of the most popular betting payments. At the end of the day, you want to be able to place the most popular soccer bets and have access to the world's top soccer leagues. You also want the site to be easy to use and have your preferred payment method and a few popular backups. Instadebit betting sites, for example, are a great option for Canadian players who prefer online banking.
Pros and cons: should you bet on soccer online?
There are many benefits of betting on soccer online. That's because it's convenient and safe. Also, it gives you access to hundreds of betting markets. Below, we'll take a closer look at not only the pros of the best soccer betting websites but also some drawbacks you should be aware of.
Hundreds of leagues
Popular sport with plenty of betting guides and expert insights online
Year-round events
Lower odds than other sports
Can be difficult to predict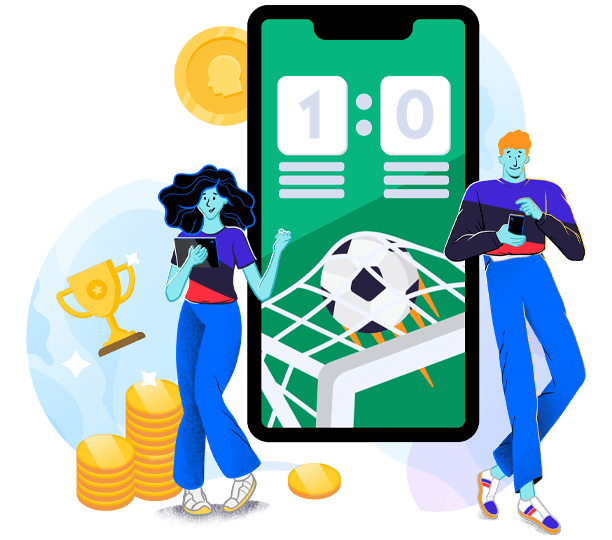 How to place soccer bets in Canada
Soccer online betting is not difficult. Once you've found the right site, you can start betting within a few minutes. You simply need to pick a soccer game, read the odds, add your stake then place a bet.
Join a sports betting site and make a deposit.
Look for your preferred soccer league and study the odds provided.
Select a game to bet on and decide which team you predict will win.
Add your stake to the bet slip and check what your potential winnings will be.
Confirm the bet, sit back and enjoy the game.
Popular soccer bets
When you place a soccer bet, there are a number of popular soccer betting options available.
Each works slightly differently, but they basically require you to make a prediction about one outcome or another.
Below, we'll take a look at popular soccer wagers you can place in Ontario.
Online soccer betting leagues breakdown
As a global sport, having multiple leagues is important for the success of the best soccer betting sites. This allows people to explore international leagues and enjoy them.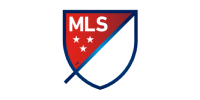 MLS
Major League Soccer is North America's most popular professional soccer league. It's made up of 28 teams. 25 are from the USA, and three are from Canada. It's one of the newest leagues in the world, especially when compared to the European top-tier leagues. the MLS was established in 1996.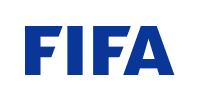 FIFA World Cup
Organized by FIFA, this is one of the biggest international tournaments in the world. Each continent fights it out to send representative national teams to the tournament, held once every four years. Games are played over a few weeks, with the champion getting crowned at the end of the final game.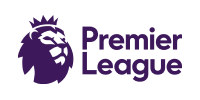 English Premier League
Also called the EPL, this is the highest level of club football in the world. Millions of people from around the world follow this league and place bets on the games every weekend. 19 teams played home-and-away throughout the season, which runs from August to May.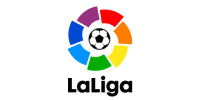 La Liga
This is Spain's biggest league for professional men's football. It was founded back in 1929 and has 20 teams playing in the league. La Liga is one of the best leagues in Europe, with millions of fans from around the world following it.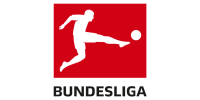 Bundesliga
In Germany, the Bundesliga is the top professional men's soccer league. It was founded in 1962. There are two divisions — the 1st Bundesliga which is the top-tier league and the 2nd Bundesliga which has been the second-tier league since 1974.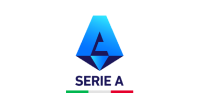 Serie A
In Italy, you have Serie A as the top division of men's professional soccer. It is one of the oldest leagues in the world, having been established in 1898. 20 teams work towards winning the league every season. The winner of the championship is awarded the Scudetto and the Coppa Campioni d'Italia.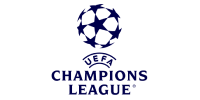 UEFA Champions League
Founded in 1955, this is the top-tier inter-club competition for European Clubs. Top-division clubs fight it out every year to be crowned Europe's champions in the single-leg Champions League final. Those who make it past the round-robin group stage qualify for the two-leg knockout stage before making it to the single-leg final.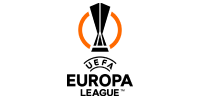 UEFA Europa League
Organized by the Union of European Football Associations, the UEFA Europa League is an inter-club annual competition for European football clubs. It has been running every year since 1971 for eligible European football clubs. The Europa League is the second-tier competition for European club football. The UEFA Champions League is a top-tier competition. 
Online soccer betting tips
Placing a simple moneyline bet is one thing, but learning how to increase your chances of winning is another. Remember, there are no guarantees when it comes to wagering on a sporting event, but you can prepare yourself for successful betting.

Do your research
Before betting on a soccer match, find out if the two teams have ever played against each other before. Has one team dominated the other a lot more? Also, check how they've been performing home and away in their last few games. This type of information will help figure out which team is most likely to win. 

Follow team news
Soccer commentators usually have nuggets of information that you might not be privy to as a fan. Pay attention to which players they believe will perform well in an upcoming game or which teams are on a losing streak and shouldn't be wagered on.

Experiment with different betting types
Soccer betting sites online usually have multiple betting types. Other than moneyline bets, check what other betting markets are available. Check out live bets, spreads and parlays to give yourself more choices. Some betting types, such as parlays will give you bigger profits if they are right. 

Take advantage of live betting
In-play betting sites are great because you can place wagers in real-time, with changing odds based on how the game's action unfolds. Obviously, the odds are a bit lower, especially as the game is ending, but it's a great way to earn a bit of extra cash. It's also perfect for bettors new to soccer being.

Bet on the favourites
The odds may be lower on favourite teams, but you are much more likely to win. Betting on the favourites is a great way to boost your confidence, especially when first starting out.

Make small bets
Increase your chances of winning by making small bets and spreading them across multiple leagues and games. Making small bets is also a good way to keep gambling in check and ensure you're having fun without it becoming problematic.
Other online sports betting options
It's clear that there'll always be a soccer game to bet on, especially if you use a big bookmaker. But, if you're looking for alternatives, here are other sports similar to soccer that are popular in sports gambling.
FAQs
Can you bet on soccer in Canada?
Yes, you can. Just make sure you choose a site that's registered to legally operate in Canada. Check the iGaming Ontario site for the list of Ontario's top soccer betting sites. The Alcohol and Gaming Commission of Ontario will also provide a list of sites they regulate. Don't forget to check with the Canadian Pari-Mutuel Agency which oversees all Canadian soccer sportsbooks.
Which is the best soccer betting site?
To find the top sites for soccer betting, you need to consider a few things. First, the sportsbook must have multiple soccer competitions available. Also, make sure that your preferred betting markets are available. Then, look into the available payment methods, site security and level of customer support. All of this will help you find the best betting site for soccer.
How do you place soccer bets?
The process is quite simple. Most sites are intuitive enough to guide you through the process. First, select a game you want to bet on. Choose which team you believe will win, then enter your stake. Confirm the bet and your betting slip will be created. Refer back to it once the game is being played or has ended to see if you've won.
What is the best soccer betting app in Canada?
There are many soccer betting apps to consider but look for one with a simple and intuitive interface that makes it easy to place bets on your favourite team or player. Most betting apps have all the features of their website and more. App-exclusive features further elevate the mobile sports betting app experience for Canadian bettors.
Is it easy to bet on soccer?
Yes, it is. Soccer betting sites offer simple betting types such as moneylines and totals that you can use to place the bets. The top soccer betting sites will indicate which team is the favourite and even provide a soccer betting guide. If you want to play it safe, stick with betting on the favourites. The profits might be lower than going after the underdogs, but your chances of winning are much higher.
Sources