BetRivers sportsbook review: 2023 overview
Since its launch in 2022, the BetRivers sportsbook has been an influential player in the Ontario betting scene. From impressive features and markets to competitive odds, it's no wonder it is considered a front-runner.
Our BetRivers sportsbook review takes an up-close look at its offer, from its great odds quality and expansive markets to helpful features like cash-out options and diverse payment methods.
Operator highlights
28 sports on offer
Early Cash Out available
Accepts PayPal and Trustly
Pros & Cons
Some unique markets
Live streaming available
Reliable and licensed operator
Difficult to navigate
No special betting features
Outdated FAQs
General ratings
89
/100
Expert Rating
by

Elena I.
95
Betting features rating
95
Sports and markets rating
How we rate?
Our main score is the Expert Rating, which ranks casinos on over 60 criteria in seven different sections, including games, safety, usability, and more.
Learn more
88
Playscore
based on 6 critics
98
97
95
90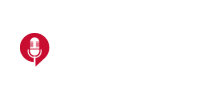 80
70
What is our Playscore?
The Playscore represents the average rating according to top critic sites for a given gambling operator.
Learn more
General info
| | |
| --- | --- |
| Launch date | 04/04/2022 |
| Company behind | Rush Street Interactive Inc. |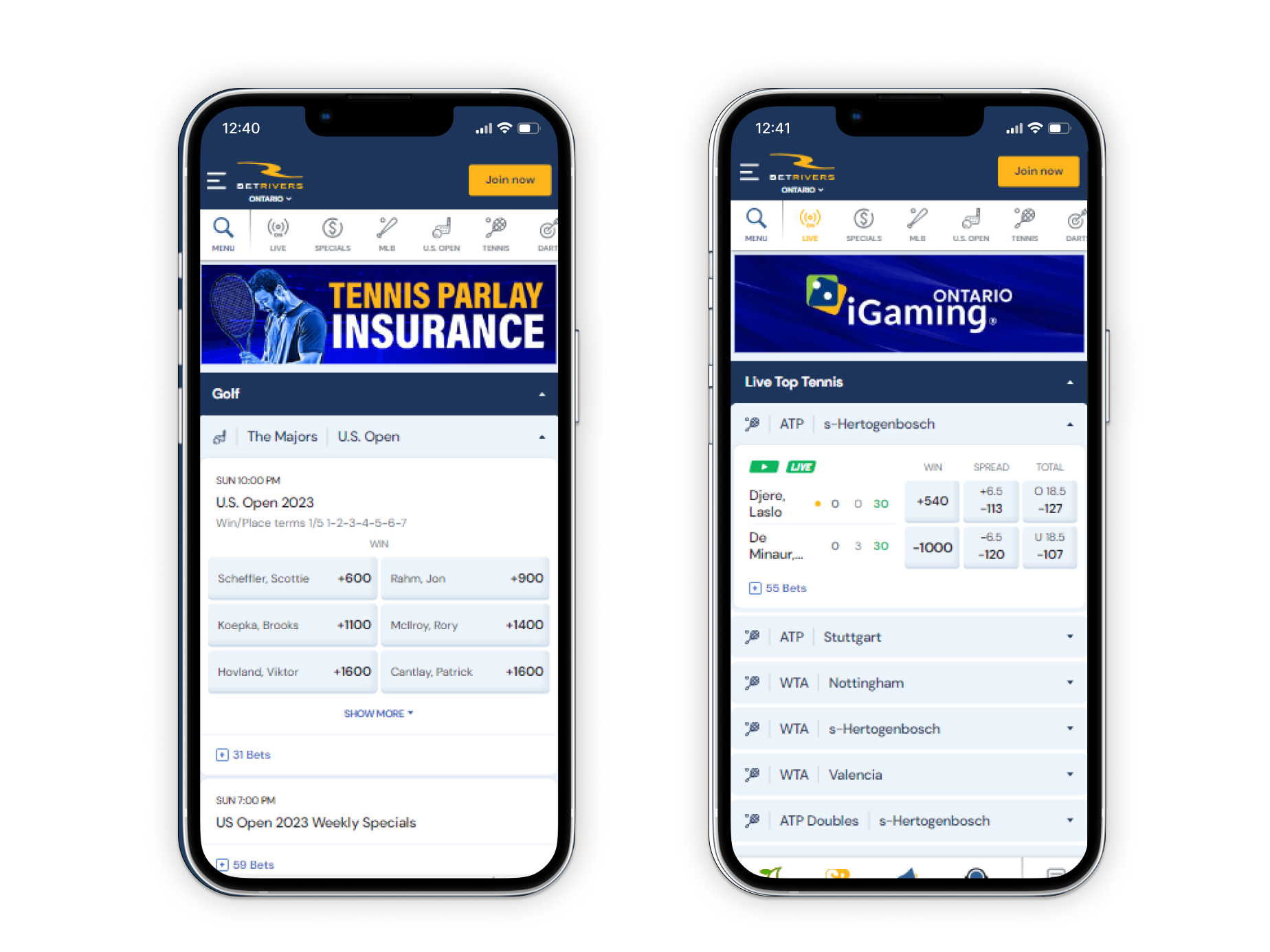 Editor's note
This review is based on the operator's current sports offer in Ontario, Canada.
BetRivers Ontario sports and markets
BetRivers Canada sportsbook offers a wide variety of sports. You will find some 30 different sports, including esports, and more niche offerings like table tennis and Australian rules football. All major leagues have representation at most online sportsbooks, from MLB to NHL and various European soccer leagues. The NBA and the NFL are front and center on the BetRivers mobile app. 
The BetRivers app also offers a wide range of markets to choose from. Some games have over 100 up for selection after start time. Ontario sports bettors should have plenty of options with BetRivers sports. 
Of particular note is that BetRivers online sportsbook offers a surprisingly large number of esports options. You can find all the major teams and tournaments for many games. Such titles include League of Legends, Call of Duty, CSGO and much more popular esports. 
Sports events facts
| | |
| --- | --- |
| Total number of sports to bet on | 29 |
| Bet options per match (American football) | 218 |
| Bet options per match (hockey) | 2 (a month before the season starts) |
| Alternative options | Yes |
The number of betting options for online sportsbooks can vary depending on the sport. Many betting sites are also likely to include live betting and add more betting options mid-match. All sports should have plenty of options, but this is still something to note in this BetRivers sportsbook review. 
Featured betting markets
Basketball

Soccer

Football

Hockey

Baseball

Tennis

Esports

Cricket
Boxing

Formula 1

Golf

Lacrosse

Novelty
Sports and markets rating
95
/100
A strong selection of sports
30 different sports
Includes niche sports
Popular sports have many betting options
Betting options aren't consistent
Some options are in-game only
You couldn't be happier with what you have available at this online sportsbook. The BetRivers boasts 30 sports, each with enough options to rival other sportsbooks like Bwin. You will have plenty of choice as an Ontarian gambler. 

You can expect the mainstream sports everyone knows about at BetRivers, so plenty of baseballs, hockey, football etc. But it's surprising how many smaller and niche options you can access. Live betting is available for cross-boxing, racing and others worldwide. Something surprising during this BetRivers review was how thorough options are for anyone who wants less traditional esports. 

Compared to other legal betting apps in Ontario, such as LeoVegas and Betway, BetRivers Ontario sportsbook is quite competitive. Even as a fairly new and smaller player in the gambling game BetRivers offers plenty of choices. 

More importantly, you also have plenty of gambling options on the BetRivers betting app. Some games offer over 200 different choices. There should be something at BetRivers Ontario sportsbook for you, no matter what bet you choose. 

The only drawback is some favouritism in the BetRivers Ontario sportsbook betting options. Bigger leagues, such as the NFL, have considerably more options than the smaller ones. This isn't unexpected, but it does mean that you may be disappointed if you are here specifically for online sports betting with NASCAR or something similar. 

Being the biggest league in North America, the NFL easily has the largest number of markets available for online sports betting. Some games total into the 200s. The number at BetRivers Ontario sportsbook is more than comparable to other sports betting apps. The NCAAF comes quite a bit behind but still offers plenty of options. 

At the time of writing, it is still nearly a month before the start of the NHL season. As such, betting options for most hockey are still quite limited. Unfortunately, most games still only have two options for online sports betting. Check BetRivers Ontario once the season has started for a better breakdown of hockey options. 
Betting features at BetRivers Ontario sportsbook
BetRivers offers most of the expected features of a top-of-the-line betting site in Canada. Naturally, BetRivers Ontario sportsbook packs these into a complex yet easy-to-grasp UI for new visitors to its site. 
You have live betting on offer (including watching certain games onsite/in-app). You also have early cash out for when you think it's best to cut your losses. For the risky players, there are also parlays. 
Navigating the web version of BetRivers is relatively straightforward, with everything separated into different sports on the top banner. Following that, once you pick a game from the banner, you can choose the type of bet you want to make. 
Betting features facts
| | |
| --- | --- |
| Cashout | Yes |
| Bet builder | Yes |
| Live stream | Yes |
| Live betting | Yes |
| Download | Yes |
BetRivers is available as both a web version and a mobile app. Both offer similar versions of the UI and general design. If you're fine with one version of the BetRivers Ontario sportsbook, you should be happy with the other. 
Betting features rating
95
/100
Offers exactly what you need it to
Most expected features
Easy-to-use interface
Live streaming is a plus
No bet builder
Not all sports stream
The best thing that BetRivers has going for it is the easy-to-understand interface. It's effortless to put yourself right into action and immediately start making your bets, as was the case for this BetRivers review. This goes along with plenty of betting options in general at BetRivers. 

Everything at BetRivers Ontario sportsbook is easy to find and use. Most importantly, BetRivers sportsbook features make clear the differences between sports and the type of market or bet. You will never get lost or confused when navigating this site or administering your BetRivers Ontario account. 

The sportsbook features put it on par or better than most other major betting sites in Ontario. The early cash-out, ability to parlay, and much more make BetRivers a solid option for several major features.

The live betting options at BetRivers are especially notable for the amount of information on games as they are in play. That, plus the constant addition of new bets as the games begin, should be great. 

The lack of a bet builder is unfortunate and means you will be forced to use the casino's odds, and it's something other competitors like BetVictor have. However, this is only a minimal drawback with the robust package of features at the BetRivers Ontario site and app. 

Of particular interest is the live streaming, which should be ideal for anyone looking to bet live. Seeing the game in a sportsbook should provide all the information needed to know the betting markets. Unfortunately, it is only certain games from major leagues. Those looking to stream a game from a smaller soccer league should have a look at Unibet instead.
BetRivers Ontario sports betting odds 
Odds at BetRivers markets are generally on par with similar sportsbooks in Ontario. You should expect something similar here if you're familiar with the odds at other leading sports betting sites. 
Popular domestic sporting events such as the NBA, NFL, MLB and NHL generally will have odds around 5%. These are the odds on game day, with them being worse the further away from the game day you are. 
Comparatively, international options can vary heavily. Leagues such as the EPL can have odds as low as 3%. Conversely, Serie A and other top European soccer leagues can reach 6%. In this sense, BetRivers is not quite as reliable.
Betting odds facts
| | |
| --- | --- |
| Average payouts | 95.00% |
| Average football payouts | 91.00% |
| Average baseball payouts | 96.00% |
| Average live payouts | 91.00% |
| Boosted odds | Yes |
At BetRivers, live betting is an option and a very good one. The odds offered live are excellent. While still worse than making an early bet, it is solid compared to the competition.
Odds rating
80
/100
Betting odds and payouts come expected but won't blow you away
Competitive with other sportsbooks
Easy to compare bets
Can be inconsistent between sports
BetRivers offers betting odds that should be about where you expect them to be if you know the Ontario sportsbook scene and its betting market, but they are lower than PokerStars, for example. They certainly won't be the sole reason to switch over, but they won't be a reason to stay away. 

You can generally expect odds at the wagering markets that can give you excellent payouts for successful bets. This is especially true if you focus your time on the main North American leagues. For most Canadians, this will probably be enough. 

Unfortunately, if you are interested in foreign leagues, especially in Europe, then this is where BetRivers can falter. Odds suddenly become inconsistent across the various European soccer leagues. Depending on which betting markets you want to follow, you can find either comparable odds to the Big Four North American leagues or far worse. Either way, for soccer lovers, this may be a problem. 

On the bright side, if you want to make bets live, then this is the place to do it. BetRivers live betting options compare very well with sites like ComeOn and Unibet for anyone late to the party. 

Overall, BetRivers offers a nice package of betting and payment odds. It won't blow you away, but BetRivers odds compare very well with the rest of the Ontario wagering markets. A solid option all around.
Payment methods
BetRivers offers all the main options that one could expect in terms of payment options. It even goes one step further to include PayPal, the often forgotten option from most mobile apps. Ultimately, there are four payment options to choose from. 
Your options for payment in addition to PayPal include Visa, Mastercard and Interac. All cards require a minimum deposit of $10 with no fees and work instantaneously. Payment methods all have the same terms. 
For cash withdrawals, the waiting time is about one banking day, with maybe about four more days if transferred to an external account. You can't withdraw from Visa or Mastercard, but you still have all other payment options.
Payments facts
| | |
| --- | --- |
| Total number of payment methods | 6 |
| Best option | Interac |
| Minimum deposit | C$10 |
| Maximum deposit | N/A |
| Minimum withdrawal | C$10 |
| Maximum withdrawal | C$250,000 |
| Average deposit time | Instant |
| Average withdrawal time | 1 hour – 1 hour 30 |
| Average deposit fees | No fees |
| Average withdrawal fees | No fees |
Surprisingly, BetRivers handles transactions for free. This means you will receive the exact amount you deposit or withdraw if your payment source does not charge a fee. You can complete transactions on both desktop and mobile devices.
Payments rating
95
/100
Decent range of options is available
Fair deposit and withdrawal limits
No processing fees
Slower withdrawals
Competitors offer more options
The more traditionally inclined can also make payments via wire transfer. If you want this option, you can also request withdrawal payments from a check by mail. BetRivers is one of the few sportsbooks to offer both choices. A mailed check will arrive at your door two weeks after the request. It's a little unclear why these options are available, but they're nice. 

There is very little to complain about regarding what the BetRivers Ontario app offers regarding payment options variety. All major payment options in Canada are readily available. However, there are operators with more options, such as bet365.

The best feature of BetRivers payments choice is PayPal This is perfect for those that wish to store their winnings or make payments without sharing any bank information. PayPal is a highly reputable payment method, so it's nice to have it as an option. 

BetRivers is one of the few betting sites like FanDuel in Ontario which offers PayPal as an option. That gives it a massive advantage over every other major sportsbook in the province. People who feel secure on PayPal should remember that this is probably their best bet without switching over. 

BetRivers also will not pressure you to change your financial institution. All payment and withdrawal methods are the same, with no perks attached. You won't have to worry about whether the card you're currently using is the right one. 

The only minor issue is that Visa and Mastercard payments require different withdrawal methods. That is both a minor issue and not BetRiver's fault. There are little to no real issues with payments at this betting site.
Safety features at BetRivers Canada
You should always consider safety when you look at Ontario bettors. While many are legit, plenty out there want to take your money. It's always best to be on the lookout and apply this scrutiny to the BetRivers mobile app. 
BetRivers passes this test with flying colours and is a dependable betting platform for your needs. Rush Street Interactive is one of Ontario's licensed online operators, regulated by the Alcohol and Gaming Commission of Ontario. 
This well-established company also had much success as an accredited casino operator in the US before its jump to Canada earlier this year. This is about as safe as you can feel regarding legal betting.
Safety facts
| | |
| --- | --- |
| RNG auditing | N/A |
| Seals of Trust | iGaming Ontario |
| Responsible Gambling | ConnexOntario |
| SSL encryption | 256-bit |
| Ever blacklisted | No |
| Licenses | The Alcohol and Gaming Commission of Ontario |
| Self-imposed spending limits | Available |
| Self-exclusion | Available |
| Cooling off period | Available |
| Account authentication | Required |
| 2-step authentication | Available |
BetRivers move into Ontario comes from the government beginning to embrace legal betting. With the extent of background checks going into this growing Ontario betting market, there is little to fear about these new sportsbooks. 
Licensed by
The Alcohol and Gaming Commission of Ontario
Trusted by
ConnexOntario
Safety rating
94
/100
As safe as a sportsbook can be
Company with long experience
Range of responsible gambling tools
Two-factor authentication available
Rush Street Interactive has been around the block of sportsbooks for years in the US. This new venture into Canada and Ontario only continues their long work. They can be trusted for all of your safety concerns. 

Spending limits, authentication, and all the normal safety precautions are here and accounted for. With all this in play, you should never lose your BetRivers account, at least not at their fault. Look into your account to access these safety features. 

Currently, this company is ready to work in Ontario but don't be surprised if we see them opening up shop in other provinces. They are working on a Canadian expansion, as they should. 

BetRivers ensures they comply with any Ontario laws regarding gambling. This includes only allowing people to sign up if they are 19 years of age, and you can only enter the site if you are in Ontario. 

There is little to worry about when using this particular betting site. Everything is as it should be regarding safety precautions for your account. Likewise, the company behind it is about as trustworthy as you can get.
Customer support 
You have many options for contacting BetRivers Ontario customer support. Your options range from live chat, phone or email. Live chat is the most accessible, as it can be done using the BetRivers mobile app or on-site. 
Access to that support, though, is limited to only certain times of the day. If you have problems after hours, you must wait until support returns. This may be a rather large inconvenience, depending on the problem. 
For French Canadians living in Ontario, you may be disappointed to know that the service is only in English. French (or any other language) is not provided for non-native speakers and may not be until future expansion into Quebec. 
Support facts
| | |
| --- | --- |
| Customer support availability | 9:30 am to 2:00 am (EST) |
| Live chat | Yes |
| Email | [email protected] |
| Contact no. | 1-855-744-0152 |
| On-page support | Help section |
BetRivers also has on offer a helpful FAQ section. This section provides the working of their sportsbook and offers information on Ontario betting laws. This may be helpful for all beginners. 
Support rating
75
/100
Works well enough but misses many features
In-app support
FAQs
Easy to find at the top of the page
No 24/7 help
Only in English
Customer support is pretty easy to find on BetRivers. At the top of every page, you get a quick and easy link to the main support pages. Especially with live chat, you can get quick and immediate responses to your questions. 

However, that only works if you are doing this at the right times. Support does not run 24/7, meaning you can easily bet in windows with no one to talk to. This is especially a problem with the prevalence of international sports to bet on, which may start early in the morning. 

It also feels like BetRivers is letting down its French-speaking populace. While Ontario is an English-speaking province, expanding into Canada without the option for French seems shortsighted or rushed. Thankfully, this feels like something that can easily be fixed, especially if they continue expanding. 

The good thing is that currently, you have multiple means of contacting support. You can send one quick message if you want to do that. However, if you want back-and-forth conversation, that's an option, too, both over the phone and via messaging on the BetRivers sportsbook app. 

BetRivers Ontario's support works well but still feels rushed as if this expansion came together quickly. In a few years, it may be more polished as the BetRivers sportsbook app develops, but now the BetRivers app is only serviceable.
BetRivers sportsbook Ontario platform 
The UI at BetRivers gives you all the information upfront but designates them. It does this so that every object on the screen looks and feels distinct. Few will feel overloaded with information. 
The platform is available as both a betting site and a mobile app, which should be perfect whether at home or on the go. The two versions are similar enough to each other but optimized for their formats. 
What's also notable is the search bar, which is designed to allow you to filter by teams, players or leagues. If you are searching for something specific for your sports betting, it should be easy to find it with these extensive filter options. 
Usability facts
| | |
| --- | --- |
| Ease of navigation | Great |
| Search function | Yes |
| Sticky live chat | Yes |
| Interface rating | Easy to use |
| UX rating | Won't get lost |
| Mobile app | Yes |
| Mobile usability rating | Works |
| Other products | Casino, E-Sports, Poker, Bingo |
The most important aspect of the sports betting site is the clean look the entire platform has. A bright look keeps the visuals popping, which means it remains interesting to look at. This is also true of the BetRivers app. 
Play on these devices
Android

iOS

Windows

MacOS
Platform rating
89
/100
Clean and distinct look to the UI
Easy to navigate
Detailed search options
No visual clutter
Constantly moving
Way too much blue
The first thing that you will notice with BetRivers is that it's separated into thirds. The different sports and leagues are on the first third of BetRivers online sportsbook. The second shows the various games in that league to bet on. Newly-made bets update on the last third of the screen. 

The clear separation does a lot to remove visual clutter from BetRivers online sportsbook as you know the purpose of each part of your screen. The BetRivers app is also easy to look at and gather what's important. The UI also becomes surprisingly simple to navigate without limiting options. 

The only problem with the approach is that new bets are constantly updating and moving on the screen. They are constantly active, which is a little distracting — especially when you have other things that you may want to focus on at BetRivers online sportsbook. 

Likewise, while the design is simple and easy to get, the overuse of blue is distracting. Other colours could have gone a long way to making this sports betting site easier to look at. 

The more important thing, however, is the ease of use, which is complimented well by a strong search function. Those looking for something specific for their sports betting can easily find it even if it is unavailable on the main menu. 
Expert verdict 
With high scores in every category, you can tell that BetRivers is a sportsbook to recommend to any prospective sports bettor in Ontario. Just a solid all-around option that should provide easy use to any interested. 
BetRivers offers a wide variety of sports to pick from, including all major North American sports, select niche options and even esports. Everything you could ask for in sports betting is here; ultimately, that's what's most important for this online sportsbook. 
From that, add an easy and responsive UI, solid betting odds and features with versatile payment options. This comes from the Canadian debut of a trustworthy and dependable US casino staple. For Rush Street Interactive, this online sportsbook expansion should be fun to watch. 
You can't go wrong with picking BetRivers for your sports betting. As it grows in Canada, more features should be available in this online sportsbook, which should alleviate many flaws. While as of now, international markets still need a lot of work. What is on offer is a very competitive sportsbook for Ontario.
FAQs
Is BetRivers sportsbook Ontario legit?
BetRivers Ontario is a safe sports betting site registered with the Alcohol and Gaming Commission of Ontario. This is the organization that oversees most of the gambling in Ontario. In addition, as part of Rush Street Interactive, BetRivers is part of a chain of similar casinos and sportsbooks in the US. As of 2022, the original US variant operates in 12 states. This is about as legit and trustworthy as you can find. 
Does BetRivers offer live in-game betting?
Yes, at BetRivers, you can bet on games in progress. BetRivers Ontario betting site will update the market with new bets as the game goes on if you want to make bets based on changes in the game. Even better, certain games also allow you to watch the game in-app. It couldn't be easier if you want to follow the games you've bet on. 
Do I have to be in Ontario to use BetRivers?
Yes, to sign up for BetRivers, you will have to be in Ontario. The betting site and mobile app both use geo-tracking to determine your location. If you are outside of Ontario, then you will not be allowed access to the online sportsbook. If they expand out of Ontario, you may have a local option once that is set up. Otherwise, you will have to use other options for sports betting. 
What is the minimum age requirement?
To bet at BetRivers Ontario, you must be at least 19 years old per Ontario law. They require some ID to sign up, so you cannot get around to this. This law applies to all sports betting and even traditional casinos, which isn't unique to BetRivers Ontario's online sportsbook. If you're underage and reading this, wait until you're older.