Royal Panda sportsbook review: Ontario 2023
86
/100
Expert Rating
by

Elena I.
No bonus info available
Unfortunately, this sportsbook is restricted in your area. To help support our community, consider playing at any of the similarly rated sportsbooks we recommend.
Best sportsbook in your area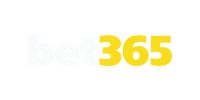 bet365 sportsbook
Player-favourite sportsbook
Royal Panda sportsbook is the newest member of Canada's competitive sports betting market. With over 20 sports and multiple betting features, it is set to make a statement in Ontario.
In this Royal Panda sportsbook review, our Time2play experts look at this site's incredible array of markets, betting features, support options, payment methods and more.
Please note that Royal Panda sportsbook is in the process of exiting Ontario and, as of 24th July 2023, will no longer operate in the market. See the Editor's note for more information.
Operator highlights
Early cash out available
Vast range of payments
Prompt customer support
Pros & Cons
Advanced betting software
Easy-to-use interface
Multiple sports and markets
No horse race available
Slow withdrawals
No live racing stream
General ratings
86
/100
Expert Rating
by

Elena I.
90
Betting features rating
80
Sports and markets rating
How we rate?
Our main score is the Expert Rating, which ranks casinos on over 60 criteria in seven different sections, including games, safety, usability, and more.
Learn more
79
Playscore
based on 6 critics
95
89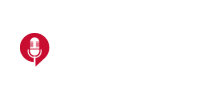 80
74
69
65
What is our Playscore?
The Playscore represents the average rating according to top critic sites for a given gambling operator.
Learn more
General info
| | |
| --- | --- |
| Launch date | 04/04/2022 |
| Company behind | LeoVegas AB |
Best alternatives to Royal Panda sportsbook
BetRivers sportsbook
BetVictor sportsbook
Most reputable sportsbook
LeoVegas sportsbook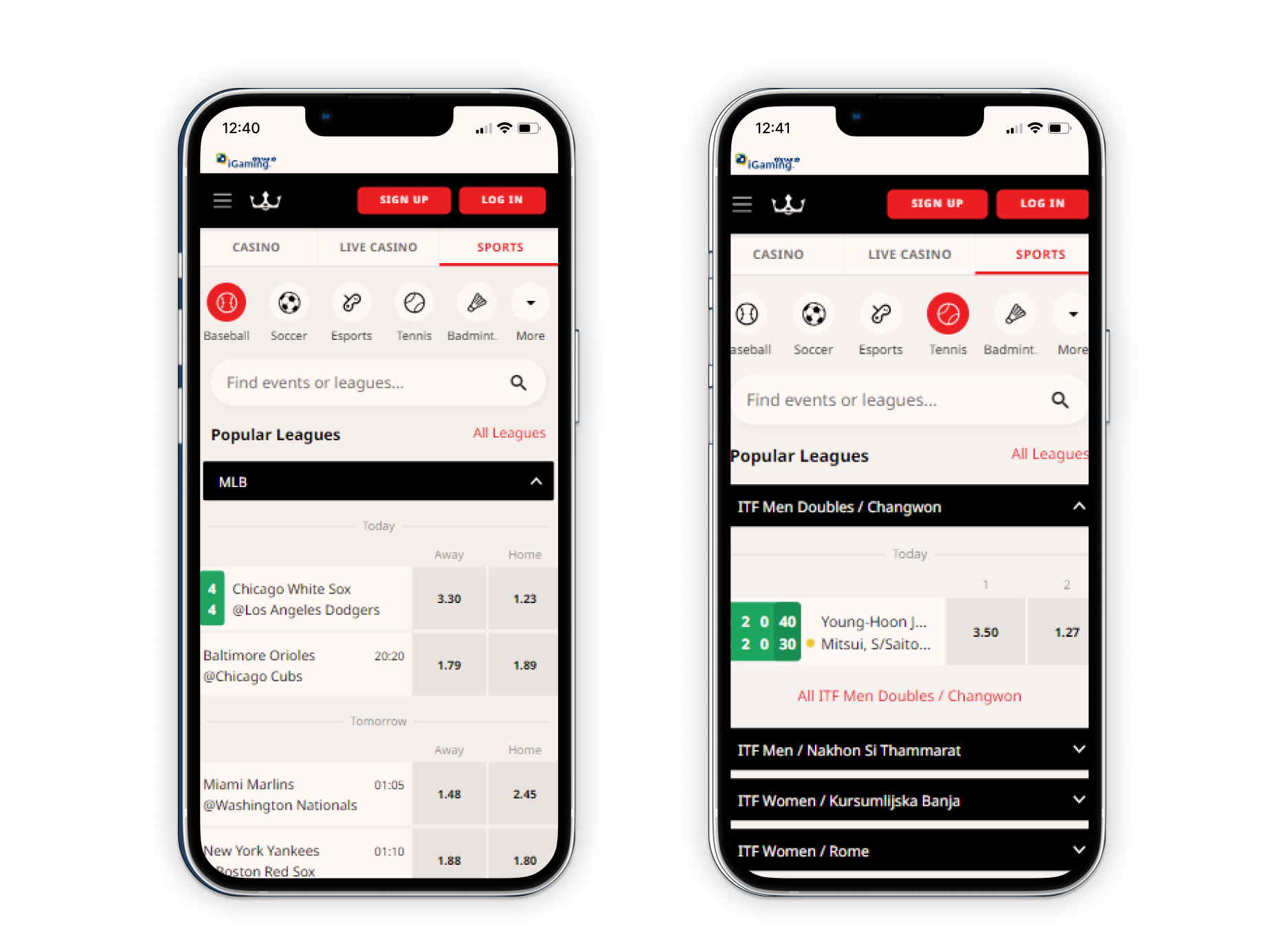 Editor's note
Royal Panda sportsbook will no longer operate in Ontario, effective from 24.07.2023.
This review is based on the operator's current sports offer in Ontario, Canada.
Royal Panda sports and markets
As at the time of writing this sports betting Royal Panda review, there were at least 20 sports on the sportsbook. These games are available for bettors in different betting markets, as you will see in this Royal Panda review. Also, the sportsbook covers an extensive number of international leagues. The different sports will be listed below. 
Players can bet on both international and national competitions. College basketball is also available. If you love hockey, then you can bet on the OHL, NHL, and SHL, among others. American football wagering is available. You can bet on the CFL and NFL. College football and tennis wagering are also available. 
What's more, there are currently over 2,200 wagering markets available for bettors in different sports on this mobile site. Also, Royal Panda offers pre-match wagering options for various popular sports, including Champions League games.
Sports events facts
| | |
| --- | --- |
| Total number of sports to bet on | 23 |
| Bet options per match (American football) | 130+ |
| Bet options per match (hockey) | 100+ |
| Alternative options | Yes |
Players will find the major sports categories and the not-so-popular ones outlined in individual columns. In this Royal Panda sportsbook review, you will learn more about the different sports and markets. Specifically, you will learn about the betting features, betting options, and payment methods on the platform.
Featured betting markets
Basketball

Soccer

Football

Hockey

Baseball

Tennis

Esports

Boxing
Available events
NBA

NFL

MLS

MLB

NHL

PGA

UEFA – Europa League

UEFA Champions League
Sports and markets rating
80
/100
Great range of sports and markets
Competitive odds available
Several sports and markets are available
Unique betting markets for each sport
Sportsbooks usually have similar odds across all sports and games. However, Royal Panda offers slightly higher odds than most sportsbooks in Ontario, even leading ones like PointsBet. A quarter of a point can make a difference between any two wins. 

In addition to competitive odds, the sportsbook's platform is easy to navigate. Bettors can stake in their favourite games and sports with ease. This sports wagering site also covers sports events in North America and beyond. You will find even unpopular sports and events on their website with high odds, which is on par with competitors such as BetMGM.

Wagering options are usually unique from one sport to the next. Although they may have similar markets, the possibilities in each market vary. This online sportsbook makes it even better by adding more unique options to some sports markets. 

Players often bet more on games that have high payouts. Sadly, not every sport or game on this online sportsbook has high payouts. In most cases, these sports with high payouts come with the most challenging odds. 

For American football, this sportsbook has four sports. These sports are the CFL, NCAA, NFL, and NFL drafts. However, each sport has a different market, with other odds. The system arranges this section into three broad categories: live & upcoming, outrights, and an all-Americanan football. 

Note that Ice hockey falls into the major sports and all sports categories. Ice hockey has a win, draw, over/under, handicap, and totals as major wagering lines. A win can be for player one or player two. Bettors can also pick handicaps for each of the players. The over/under option is also available for each player.
Royal Panda sports betting features 
Aside from its colourful appeal and the wide scale of fixtures, Royal Panda has some exciting features that make it competitive. The features are also designed to give its users the best possible user experience. 
From in-play wagering to live wagering, users can get the most out of each of the features available. However, live betting is available for most esports on this sportsbook. The feature allows bettors to follow esports live and also place bets. 
To add to these exciting features, Royal Panda allows users to use their live streaming feature free of charge. You don't need to bet to participate in live wagering events. This sports betting site lets you live stream any of their events just by having an account with the crab sports betting site.
Betting features facts
| | |
| --- | --- |
| Cashout | Yes |
| Bet builder | Yes |
| Live streaming | Yes |
| Live betting | Yes |
| Download | Yes |
This company also offers casino games, where players can access several things different from traditional sports betting. The casino is available online, and players can access different online casino games and place their bets. Royal Panda online casino games allow bettors to use the livestream feature and wager on any game.
Betting features rating
90
/100
Excellent betting options on offer
Early cash out available
Updated in-play events
Live betting option available
No live racing stream
Can't live stream major American leagues
The early cash out feature is available on all bets automatically. This sportsbook's system automatically allows bettors to cash out early when they feel like it. However, cash out is only available when the game is still in favour of the bettors. You cannot cash out on a lost game or a game that is in trouble. 

The in-play feature has a beautiful graphic design. It also comes with updated stats on all running games. Bettors can access the H2H stats on the teams or players playing. It utilizes statistics to help bettors make better decisions. 

Additionally, there is a live betting feature, with several markets available for bettors. Precisely, there are over 100 markets available for live bets, with a large pool of betting options. The layout places sports first, while the betting options are below each sport. 

Unfortunately, Royal Panda does not have live streaming for racing. While live racing streaming is a popular feature at BetRivers, this sportsbook is yet to tap into the racing market. 

Similarly, the live-streaming feature came with another shortfall. The feature is not available for major leagues in North America. That isn't very pleasant, as bettors may want to use the live stream feature for their favourite league games. 

Royal Panda's in-play betting is one of its most outstanding features, which makes it one of the best in-play betting sites. The section is aesthetically appealing, with a black-and-white colour scheme. Furthermore, navigation within this feature is seamless, and live odds are displayed beside the corresponding markets. The different games and their markets are also easy to access. In-play wagering is available for different sporting events, with game stats.
Odds at Royal Panda sportsbook Ontario
When it comes to sports betting, players often consider the payout percentage for each of their favourite sports. Also, players will naturally choose sportsbooks that pay them more for their stakes. 
The average payout percentage varies across the different sports at this sportsbook. Some sports pay bettors more than others. However, this sportsbook still ranks as one of the sportsbooks with a significantly high payout. 
Also, with an average payout of 94.23%, Royal Panda gives its users a high return on their stakes. With such a high payout percentage, players can win big with a C$10 stake. Nonetheless, the payout percentage combines with the game's odds and the stake to determine how much a bettor will win.
Betting odds facts
| | |
| --- | --- |
| Average payouts | 94.23% |
| Average football payouts | 94.35% |
| Average hockey payouts | 94.71% |
| Average basketball payouts | 95.50% |
| Average live payouts | 93.14% |
| Boosted odds | Yes |
Royal Panda has an accumulated wagering option for users. This wagering option is also known as an "acca" bet. Also, it is a way bettors can link the odds of multiple games and bet on them with a single stake. The option features two or more selections. All selections must win for the customer to win. This feature is available for most sports on this sports wagering site.
Odds rating
80
/100
High odds per game
Odd change is available
Competitive odd for different sports
High payout percent
An important positive is the high payout per game for most Royal Panda sports. The sportsbook has a slightly higher payout in most of its sports. Also, the difference makes it stand out amongst other sportsbooks. Sometimes they may have a payout difference of up to 0.1%. 

In addition to high odds, in-games and live bets offer odd changes. Customers can see the odds drop and rise when they are wagering on a live game. It will automatically show you the value of your stake based on the new odds. Keep in mind that you can decide whether or not you want to continue with the game. 

Since bettors naturally prefer bookmakers with higher odds, Royal Panda's higher odds make the platform an ideal option. Meanwhile, each sport has a distinct odd that gives them a comparative advantage over other sportsbooks such as Unibet.

While this may not be true, many Royal Panda users argue that the bookmaker still has low odds in some sports. You may find your favourite sports with low odds and some not-so-popular events with higher odds. It's a selling strategy. 

While Royal Panda has a payout percentage of over 94%, you would be surprised to find some sports with as low as an 88% payout. However, tennis has a 90% payout rate. UFC and cricket, for example, have payouts ranging from 88% to 90%.
Payment methods
Bettors often complain about their preferred payment method not being listed among a sportsbook's payment methods. However, this is not the case for Royal Panda sportsbook. As a matter of fact, the platform has multiple banking options available for bettors for both Royal Panda Casino and Royal Panda Sports Sportsbook. 
Being able to give users several deposit options is one thing Royal Panda can boast of as a sportsbook in Ontario. Their users are not as limited as many other sportsbook users. They give users the option to use popular and unpopular deposit methods. 
In addition to a wide range of payment methods, Royal Panda also offers a variety of withdrawal methods. Although withdrawal methods are not as many as deposit methods, they are still more than those of other sportsbooks. Some are free, while some will cost users a token.
Payments facts
| | |
| --- | --- |
| Total number of payment methods | 6 |
| Best option | iDebit |
| Minimum deposit | C$10 |
| Maximum deposit | C$50,000 |
| Minimum withdrawal | C$10 |
| Maximum withdrawal | C$100,000 |
| Average deposit time | Instant |
| Average withdrawal time | 72 hours + |
| Average deposit fees | No fees |
| Average withdrawal fees | No fees |
Royal Panda's secure banking service allows players to deposit money into their account quickly and securely, up to a maximum of C$50,000. Royal Panda goes above and beyond in keeping its transactions safe by using the most modern encryption methods available.
Payments rating
80
/100
Fantastic range of options
More options than competitors
Fast processing times
Fair transaction limits
Withdrawal fees on some options
All deposit methods are completely free, while users may pay certain charges for withdrawals. The fee depends on the withdrawal method the user is using. Withdrawal time also differs from one method to another. However, some channels are instant, while some take as long as five days to complete the process. Furthermore, not all the instant channels are free. 

The first thing you will notice about Royal Panda sportsbook's payment methods is the free deposit charge. Players using the sportsbook don't have to worry about paying any fees for their deposit. However, the only concern is when you reach the bookmaker's minimum and maximum deposit requirements. 

Royal Panda offers users the option to use some instant withdrawal methods. However, most of the withdrawal channels providing free withdrawal services do not offer instant withdrawal. Note that Royal Panda is not the platform charging you to process your withdrawal. Your withdrawal platform is responsible for the charges. 

While the average deposit time is not specified, bettors often don't experience delays in their deposits. Some deposits take less than a minute to be available in your betting account. Without technical issues with your deposit method, all deposits take less than three minutes to reflect. 

The availability of several withdrawal methods means you have different options. However, if you want it instantly, you may need to pay for it. Neteller and Skrill offer instant withdrawal, but they will charge you for the service. It means not all channels are free for withdrawal. 

Most withdrawal options take between one and five days for a complete transfer to your account. Often, the transfer may be delayed if you have any issues with your withdrawal method or account.
Safety features at Royal Panda sportsbook
The Royal Panda sportsbook uses 256-bit encryption with extended SSL validation to safeguard its customers' data. It ensures that they do not suffer a data breach from their security systems. 
Similarly, the platform also hosts its website using a secured HTTPS protocol. They lock every end that could cause data leakage on their path. As an MGA licensed sportsbook, they also prove to be one of the most secure sportsbooks in Ontario and Canada. 
Also, the system guarantees the fairness of all stakes. To this end, eCOGRA provides RNG certification for these sportsbooks. They are responsible for ensuring that all games and bets are treated with the same level of fairness. 
Safety facts
| | |
| --- | --- |
| RNG auditing | eCOGRA |
| Seals of Trust | iGaming Ontario |
| Responsible Gambling | LeoSafeplay, ConnexOntario, Gamblers Anonymous |
| SSL encryption | 256-bit |
| Ever blacklisted | No |
| Licenses | The Alcohol and Gaming Commission of Ontario |
| Self-imposed spending limits | Available |
| Self-exclusion | Available |
| Cooling off period | Available |
| Account authentication | Required |
| 2-step authentication | N/A |
Royal Panda is also regulated by iGaming Ontario and operates in over 15 different countries. What this means is that they cannot afford to have a poor security system for their customers. If they record a security breach in any of their facilities, it will ultimately affect the credibility of the sportsbook in other countries.
Licensed by
The Alcohol and Gaming Commission of Ontario
Trusted by
LeoSafeplay

ConnexOntario

Gamblers Anonymous
Safety rating
85
/100
Safety and security
Secure server hosting
Uses 256-bit SSL encryption
Various responsible gambling options
No two-step authentication
Royal Panda treats the security of its users with the utmost priority. As a result of this, they have created a secured HTTPS for hosting their server. Using secured server hosting helps prevent security breaches from their server. 

Your data is safe when a bookmaker uses 126-bit SSL encryption to protect your information. Using 256-bit SSL encryption guarantees extra security for the platform, which automatically protects a player's data.

Players can decide which responsible gaming betting option they want to use. Royal Panda has four different reliable online betting options for all its customers. What's more, you can pick from any of the following: self-exclusion, cool-down period, set financial limits on wagers and losses, and set limits on session time. Each of these options is available in the footer of the website. 

Although this platform has solid security, it still falls short in an important area. They do not have a two-step authentication process for users, available at rival BetVictor. For this reason, users may be unable to prevent a potential hack into their accounts. Nonetheless, the platform does not notify you to confirm if someone else is about to log into your account. 

In the same vein, Royal Panda makes password resetting easy. This means a third party only needs access to your email address to reset your account and steal from you.
Customer support
No doubt, Royal Panda stands out with quality customer service for its users. Furthermore, they have on-page customer service that allows customers to get help immediately if they need it. Similarly, they also have off-page customer service where gamblers can get help from. 
Royal Panda customer service is available 24 hours a day, every day of the week. You can either contact them for support and help by using the help section or email the support team. Customers also have the option to use the live chat for a quick response or call a customer care representative. Live chat is also available on the mobile version. 
Royal Panda sportsbook's customer service team is approachable and easy to access. However, customers using live chat must provide their full name, email address, and reason for contacting the team. This sportsbook responds to customers' questions between 09:00 and 00:30 (CET).
Support facts
| | |
| --- | --- |
| Customer support availability | 24/7 |
| Live chat | Yes |
| Email | [email protected] |
| Contact no. | N/A |
| On-page support | FAQs & Help Section |
Royal Panda sportsbook is also available on social media for some customers that may want to follow them. Gamblers can catch up with some updates and news by following them on their official Twitter handle, @RoyalPandaSports. Tag them in complaints or send them DMs and get positive responses.
Support rating
95
/100
Outstanding customer service system
Quick response times
Multiple customer support channels
Easily accessible services
No answers between 00:30-09:00
When you use the right channel for your query, you will get an immediate response from the customer service team. Royal Panda's customer service responds to customers within one to five minutes. The response time often depends on the channel you use. Nevertheless, customers will get responses just in time. Live chat and phone calls provide a faster response time than email and other channels. 

With at least five different customer service channels, Royal Panda users won't have to worry about how to get help. They undoubtedly remain one of the online betting sites with the highest customer service channels. Ontario sports Bettors can choose which channel is more convenient for them and which will serve them better. 

Anyone can access any of the customer support channels from any part of the country. There are no special procedures for customers to follow before accessing customer services. Consequently, bettors only need to provide their name, email address, and query. 

Although you can access customer service 24/7, customers can only get responses from 09:00 CET to 00:30 CET. Other sportsbooks like PartySports, offer around-the-clock response coverage.

In addition to the above, the email support service takes longer to respond to. Sometimes, you may not get any response when you use the telephone support channel. Channels like the live chat, FAQs, and support section are unsuitable for complex queries.
Platform and app usability 
One thing that keeps players away from using some platforms is the poor user experience they get from using the platform. Although many platforms will promise a quality user experience, some of them fall short. 
This sportsbook has an impressive design that is appealing to the sight. It uses an excellent blend of colours that makes texts and images pop out in harmony. 
Which is why Royal Panda has an intuitive and appealing graphic design. There are cluttered layouts. Each page stands out but blends with the overall site design. Interestingly, the Royal Panda mobile app also presents users with warmth, ease, and a stylized design.
Usability facts
| | |
| --- | --- |
| Ease of navigation | Easy to navigate |
| Search function | Yes |
| Sticky live chat | Yes |
| Interface rating | Simple layout |
| UX rating | Easy to use |
| Mobile app | Yes |
| Mobile usability rating | Functions on several devices |
| Other products | Casino, E-Sports |
Whether you're using a mobile app or browsing the Royal Panda online casino, it still offers the same user experience. Moreover, the mobile app design is not so different from the website. Also, this alone makes it encouraging for web users to transition to mobile app users. Moreover, you won't have to create a new Royal Panda account again.
Play on these devices
Android

iOS

Windows

MacOS

Linux
Platform rating
90
/100
Great platform navigation and user experience
Simple design
Easy to navigate
Offers on-site tips
No designated home button
No search by word/phrase
Royal Panda has a simple yet beautiful design. The different pages are not crowded with text and images. Each page has a unique and attractive look. Although the pages have unique designs, they all have something in common. Black and white are the predominant colours of the sportsbook. The texts are written in orange and grey. 

Moreover, bettors can easily navigate their way around the different pages. Incredibly, it has a menu button that takes you to where you want to be. Each page has a list of all the available options you need. For instance, in the sports menu, the sportsbook arranges all the sports markets they offer for users to see. 

On the home page, the sportsbook offers tips to guide users when deciding if Royal Panda is a good option. Notwithstanding, there is also a blog section, which gives users insight into their favourite games and sports. News, reviews, and other updates are available in the blog section. 

Irrespective of the positive features above, some things about the home page are off. There's no home button. Who designs a web page without a home button? Let's say you just entered the blog page and need to go back to the home page. Sorry, no home button for you on the wagering site. 

Also, try the search button and tell me what you found. Don't enter a keyword or phrase in the search button if you missed it. You won't find anything. Only names of sports or games are available for search. Maybe you want to find some tips from the blog, and you decide to search by keywords. It will come back empty.
Expert verdict 
As one of the bookmakers with so many withdrawal and deposit methods, Royal Panda sportsbook stands out amongst other wagering sites. Also, customers get to enjoy zero charges on deposits and withdrawals when they use certain deposit methods. Amazingly, deposits on Royal Panda appear instantly. Using withdrawal methods like Neteller, Skrill, and paysafe attracts some fees. 
The customer support system is top-notch. With a live chat support system, users can get help easily when they need it. Providing customers with multiple options to settle their complaints is also one thing that stands Royal Panda out from the sportsbook crowd. 
The presence of live betting and live stats on games are two unique features of the sportsbook. In addition, sports bettors using the live bet and in-game features can see live events and stats for their games of interest. 
Although Royal Panda has several great features, some of these features are not accessible to players in some countries. Hopefully, the platform will expand its reach in the next few years.
FAQs
Is Royal Panda sportsbook safe?
Yes, the Royal Panda sportsbook is legit and is permitted in Ontario, Canada. In 2014, when it was launched, the wagering platform was licensed and regulated by the Malta Gaming Authority (MGA). It is currently licensed by the Alcohol and Gaming Commission of Ontario (AGCO) and iGaming Ontario. Aside from that, Royal Panda partners with some of the best software providers.
At what age can I bet on Royal Panda?
The official betting age allowed on the sportsbook is 19. This means that sports bettors must be 19 years of age or older before they can successfully register on the Royal Panda site. While filling out the registration form, you will also provide your age before the bookmaker accepts your registration. Royal Panda can block your account if they discover you are an underage player. 
What payment methods can I use at Royal Panda sportsbook?
At Royal Panda Sportsbook, you can use a wide variety of payment methods to make deposits and withdrawals. You can choose from debit cards, credit cards, e-wallets, prepaid cards and bank transfers. Some of the popular options include Visa, ecoPayz, Instadebit and Paysafecard. All transactions offer secure protocols and fast turnaround times for withdrawals.
Does Royal Panda sportsbook have a mobile app?
Disappointingly, the Royal Panda platform does not have an app available in your mobile app store. You can only bet on the platform using the website. The website is simple and efficient. Nonetheless, it is still a setback for the sportsbook and its customers. You can access the website through your android and iOS device or a desktop.