19+. All betting-related products and services regulated by iGaming Ontario are available only to those physically present in Ontario. Play responsibly. Contact ConnexOntario for support.
1

bet365 sportsbook review

88

/100

Expert rating

by Elena I.

95%

Playscore

based on

Player-favourite sportsbook

Play

players accepted

bet365 operates pursuant to an agreement with iGaming Ontario. #ad

2

Unibet sportsbook review

87

/100

Expert rating

by Elena I.

89%

Playscore

based on

Award-winning sportsbook

Play

players accepted

Good to know

InstaDebit deposits and withdrawals
Fee-free transactions
SSL-encrypted payments

4 payment methods

Play

3

bwin sportsbook review

87

/100

Expert rating

by Elena I.

80%

Playscore

based on

Top-tier safety features

Read review

players accepted

Good to know

Instant Instadebit deposits
Free Istadebit payments
No withdrawal limits

9 payment methods

Read review

4

PokerStars sportsbook review

83

/100

Expert rating

by Elena I.

88%

Playscore

based on

Excellent live betting options

Read review

players accepted

Good to know

Instadebit deposits and withdrawals
Encrypted transactions
Instant deposits

10 payment methods

Read review

5

Betway sportsbook review

82

/100

Expert rating

by Elena I.

91%

Playscore

based on

Most payment options offered

Read review

players accepted

Good to know

C$10 minimum withdrawal
Transparent payment terms
Quick Instadebit deposits

9 payment methods

Read review

6

Sports Interaction sportsbook review

83

/100

Expert rating

by Elena I.

87%

Playscore

based on

Daily odds boosts

Read review

players accepted

Good to know

DigiCert-secured payments
Minimum withdrawal of C$50
Instant deposits

8 payment methods

Read review

7

FanDuel sportsbook review

88

/100

Expert rating

by Elena I.

85%

Playscore

based on

Best for daily fantasy sports

Read review

players accepted

Good to know

Withdrawals within 1-2 days
Fast Instadebit payments
C$10 minimum deposit

3 payment methods

Read review
Editor's note
This overview is based on the current offer in Ontario; the information you see, and our toplist, may change as the market grows. Rest assured that we'll keep our data updated to reflect the latest offer for Canadian players.
As for the rankings, our aim is not to regurgitate our top list of sportsbooks in Canada, but to give you a comprehensive overview of which sportsbooks in Canada are best for Instadebit payments. If you see a sportsbook high up, but with a lower score, it simply means that this sportsbook offers better Instadebit payment terms than the rest.
Instadebit sports betting sites: best by category
We know that different players look for different features in an online sportsbook. Some look for the best Instadebit sportsbooks with wide deposit and wagering limits. That's why we also look for the best betting site in this category. Other players want fast withdrawals of their earnings, so we look for the best sportsbook having the fastest payouts. 
For those that want the security of knowing help is always at hand, we've found the bookmaker with the best customer service. Do you want to bet on your favourite games whenever and wherever you like, or try new betting markets? Then our best mobile betting experience and top rated Instadebit sportsbooks with the most markets categories are the ones for you. 
If safety is paramount for you, our safest Instadebit bookmaker category has you covered. Looking for the best Instadebit betting site with the best customer service? Well, you've come to the right place because this review also categorises the Instadebit platform with the best mobile betting. Let's dive deeper into the best Instadebit sportsbooks.
Choosing the best Instadebit sportsbooks
The following sections will help you find the best Instadebit betting sites. We've considered deposits and withdrawal times, security, customer service, and markets while evaluating Instadebit betting platforms. The other factors on our radar are odds, mobile offering, and transaction speed and fees. Hopefully, these factors will help you find the best sportsbook that accepts Instadebit.

Instadebit deposit and withdrawal limits
Let's begin by examining what payment limits get Instadebit sportsbooks a good rating in our book. First up we look at the minimum deposit limits. Top Instadebit bookmakers will offer a minimum deposit limit of as little as C$5 to your Canadian bank account though we are also happy with a minimum of C$10. Similarly, for Instadebit withdrawals, an Instadebit site with a minimum withdrawal limit of just C$10 will get a high score from us, as this will make it easier for you to get any winnings. Regarding inferior online betting sites that accept Instadebit, sites that have minimum deposit limits of C$50 and above will get a much lower rating from us. While Instadebit sites that have a minimum withdrawal limit of C$100 or above will get a very low score. Furthermore, sites that don't provide clear information about their deposit and withdrawal limits are best avoided. 

Transaction speed and fees
Top-quality sports betting websites with the Instadebit option allow instant deposits, which means that funds from your Instadebit account should reach your online betting account within a few minutes. The payout speed from the best websites will be up to 48 business hours, and this will include the pending period. Superior quality betting websites also do not impose any fees on deposits and withdrawals. However, at poor and mediocre websites, the Instadebit deposit times will be slower, taking as long as 24 hours for deposits to appear in your sportbook account. Similarly, these sites will have a longer pending period of up to 3 days when processing your payouts. This means that you may have to wait from 3-5 days for a withdrawal. Finally, sites with a poorer rating from us also impose fees on either deposits or withdrawals or both. 

Available betting markets
While searching for the ideal Instadebit online sportsbook, we want one that has at least five betting markets per sport. For example, if you are considering betting on a hockey match, a top sportsbook will have sports betting options for the overall Match Result for your team (win/loss/tie), the Total Goals for each team as well as Total Goals Scored. We also expect an Over/Under market for Goals scored and some prop bets such as Top Goal Scorer. The very best sportsbooks will have even more markets for popular sports. Furthermore, within these overall markets top sportsbooks will have plenty of different bet lines with competitive odds. Poor sportsbook sites that accept the Instadebit payment method offer just three markets for popular sports and often will have no markets at all for more unusual sports. 

Favourable odds
Placing a wager on a sporting event can increase the enjoyment of watching that event as you hope that in addition to your team or player winning, your wager will also come through. Decimal odds are the default option in Canada. So, you should see all the top Ontario betting sites providing this odds format for all of their markets. However, what's even more important is knowing that your chosen sportsbook is offering fair odds. This means the odds should offer bettors an equal chance of picking a winner. The top platforms will always show their sports markets and odds clearly to their players and update those odds regularly as the season or game progresses. Online sportsbooks that offer low odds on sporting markets that should reward a decent win are best avoided. 

Safety
While reviewing Instadebit online bookmakers, we have seen that the top sites always have licences from the Alcohol Gaming and Control Commission. These sites encrypt their data and have Secure Socket Layer certificates. SSL-certified sportsbooks hide your data from hackers making them safe for online transactions. If your sportsbook's URL has a padlock symbol, it is SSL-certified. Top-quality Instadebit sites also promote safe gambling and always provide detailed instructions on how to wager responsibly. Furthermore, these sportsbooks don't allow underage people to play on their platforms. You will also find a detailed Privacy Policy statement on these websites. Mediocre betting sites, though encrypted and SSL-certified, don't promote safe and responsible gambling. While inferior sites aren't encrypted, and don't have SSL certificates. These platforms may also sell your private data and allow everyone to bet on their platforms. 

Betting app offering
As a punter, you want to place bets whenever and wherever you like. That's why leading Ontario Instadebit betting sites ensure their content is optimized for mobile betting. The mobile browser site load time of top platforms is just seconds, and you can access them on iOS, Android, and Windows devices using a range of browsers including Chrome, Safari, Edge, and Firefox. Additionally, some top sites will also offer a dedicated sportsbook app that can be downloaded from the Apple and Google Play Stores. We won't give a site a low ranking if doesn't have an app, provided it's main site is mobile-optimized. Both mobile browser site and app should provide bettors with all the same markets, odds and functions as the desktop site. Sportsbooks with mobile sites or apps that offer limited betting markets and less functionality than their desktop sites will get a poor rank from us. 

Customer support
We believe that customer support is critical for a great betting experience. Leading Ontario online sportsbooks should run smoothly, but if a problem arises, then help should be readily available. The best online sportsbooks will offer several channels for accessing their customer service teams. The very best sites will offer 24/7 support through live chat, as well as email and a dedicated phone line. Response times for live chat should be less than 5 minutes and we'd expect the chat to be manned by a human agent and not a bot. In addition, the top Ontario Instadebit bookmakers should also have an extensive and detailed FAQ section. Sportsbooks with no or a limited FAQ section are off to a poor start. If they also have limited customer service hours, bots answering the live chat and slow response times for chat and email, we say walk away. 
Advantages of using Instadebit
To begin with, Instadebit uses cutting-edge encryption technologies to protect its customers' payments. More precisely, this payment option deploys 128-bit encryption to secure players' Instadebit balance. But security isn't the only reason players choose this method over other betting payments. Instadebit provides 24/7 customer support to bettors. Should any problem occur, you can contact this payment service by live chat, phone, or email? 
Fast service. 
No need to share your Canadian bank details. 
Transferring money to your Instadebit account is fast and safe. 
24/7 customer service. 
Instadebit withdrawals are fast. It takes 72 hours for funds to reach your Instadebit balance account. This payment gateway also provides help in different languages, which is great news for Ontario-based punters. Instadebit also deals in several currencies and doesn't restrict itself to Canadian dollars. Last but not least, with Instadebit, players needn't share their Canadian bank details with the sportsbook.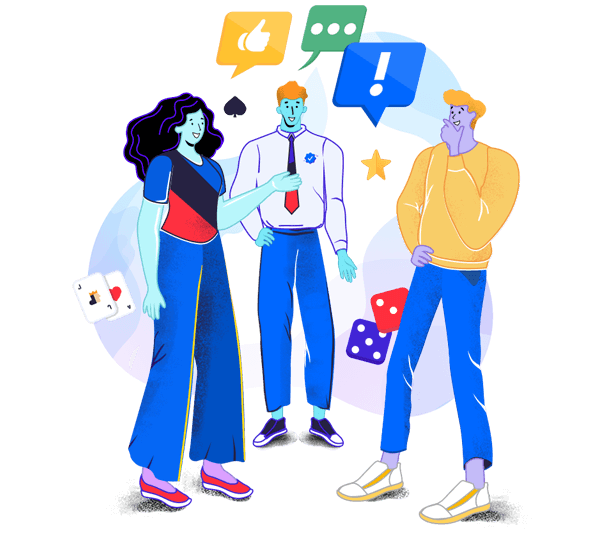 Disadvantages of using Instadebit
Instadebit has limited acceptability at sportsbooks in Canada. This can be an important limiting factor for many Ontario bettors as not all of the top ranking Ontario licensed sportsbooks will accept this payment method. Furthermore, Instadebit charges fees for both depositing funds from your bank account to your Instadebit account and for withdrawing funds from your Instadebit account to your bank account. 
You can link only one bank account with your Instadebit account. 
Limited acceptability in Canadian markets. 
Lastly, opening an Instadebit account can be cumbersome because you need to provide many documents and details to the Canadian authorities including your social insurance number. That said, this payment gateway is a smart and safe way to bet online in Canadian sportsbooks. It's free to use, and several sportsbooks in Ontario and the rest of Canada, use the Instadebit payment service. 
How to join Instadebit betting sites
To get started using Instadebit you first need to find a site that accepts this payment method. Next, make sure that it holds an iGaming Ontario licence. Then check that it offers a good range of markets in the sports that you are interested in. Use the different criteria that we have outlined above to ensure you choose the best site that suits your needs. 
Search our list of the top sportsbooks that accept Instadebit, and choose one. 
Click the Registration or Sign-up button and enter your personal details. 
Enter your social insurance number. 
Read all the terms and conditions and click to accept them. 
Click the verify link sent to your email address. 
Go to the online banking or cashier section and select Instadebit. 
Make a deposit and head to the betting markets to place your first wager. 
Take note of a few things before signing up. Read online reviews before finalizing your choice of sportsbook. These reviews will tell you about your bookmaker's payout rates and trust factor. You should also select bookmakers providing the best odds in the industry. Finally, make sure your selected betting site has an SSL certificate. Remember to switch on a private Wi-Fi while making payments. 
How to deposit and withdraw using Instadebit
Completing bank account transactions using Instadebit could not be simpler or safer. Since your Instadebit account acts as an intermediary between your online banking account and the Instadebit sportsbook, you are not providing the sportsbook with any of your bank details. However, you should always read all the payment method rules before making a deposit or requesting a withdrawal to ensure you stick to the sportsbook's limits. 
Login to your sports online betting account. 
Go to Cashier and then to Deposit 
Click the Instadebit logo. 
Enter the amount you want to deposit from your bank account and follow the on-screen instructions. 
Repeat this process for withdrawals. 
Connect with a private Wi-Fi while requesting withdrawals. 
Check your Instadebit balance to see if your funds have arrived. 
Do note that it might take between 1-3 business days for withdrawals to reach your Instadebit account as even the top Instadebit sportsbooks have a pending period during which they verify your request. Top Instadebit sportsbooks will not charge a transaction fee for using Instadebit. However, there is usually a small fee payable to transfer funds from your Instadebit account to your bank account. 
Our top tips for using Instadebit for sports betting
Wagering on your favourite sport can add some thrills and excitement to a game, but it should also always add to the fun. However, sometimes gambling can get out of hand and become a problem. That's why we have come up with a list of top tips to help you get the most enjoyment out of online sports betting, while keeping it entertaining.

Licensed sportsbook
Play at licensed sports betting websites. 

Budget setting
Set up your budget and stick to it. 

Betting limits
Make sure you follow the deposit/withdrawal limits of your chosen sportsbook. 

Learn the rules
Understand the basics of your chosen game, league, or sport. 

Do your research
Research is key – look at what the experts say 
Understanding the basics of your chosen sport or league is crucial to finding the best value bets. Keep up-to-date on the latest news so that you know which are the top teams, whether there are player injuries and suspensions, what is the teams' last form against a given opponent, and so on. Use an odds comparison tool to ensure you are getting the best odds.
Best alternatives to Instadebit sportsbooks 
Sportsbooks that accept cards are equally good. Deposits are fast, and these sportsbooks pay your winnings in time. Besides, many sports betting sites in Canada accept Visa, Mastercard, and Discover credit and debit cards. If you don't like sharing your card information with others, consider virtual wallet-powered online bookmakers. E-wallets or virtual wallets are safe, easy to set up, charge negligible withdrawal fees, and provide 24/7 customer support. 
It's worth mentioning that virtual wallets use 128-bit encryption to protect their players' online payment methods. These payment gateways process your deposits and withdrawals quickly. Many gamblers also prefer prepaid cards or vouchers when betting online. Some top brands in this category are ecoPayz and Paysafecard. Virtual cards are easy to procure and safe, and you don't have to provide your banking details while using these cards. 
You can also use PayPal while betting online. There are two significant benefits to using these payment options. One, betting sites that accept PayPal provide you anonymity. Second, it offers quick and safe transactions, applicable to deposits and withdrawals. Many punters use PayPal over other payment methods since it's a recognized brand.
FAQs
What is Instadebit?
It is a secure payment solution that allows you to pay funds to your betting site directly from your bank account. Instadebit is safe and easy to use. It isn't an e-wallet, and money can't be deposited to your Instadebit account from your bank account. All Canadians who are 18 or older can use Instadebit. However, they must have a bank account at a Canadian financial institution. To use the Instadebit service, you must provide your date of birth and the last four digits of your SIN. Your Instadebit balance account is as safe as your bank. 
Are Instadebit bookmkers safe?
All Instadebit betting sites that have a Canadian licence are safe. This licence is provided by the Alcohol and Gaming Commission, and you can see the licence information on the home page. Many Instadebit sites use 128-bit encryption, which means your personal data is hidden from hackers. Not only this, but these betting platforms also have SSL certificates. SSL-certified betting sites are safe, and you can conduct online transactions on these platforms securely. Instadebit online sportsbooks promote healthy betting practices and never allow underage players on their platforms. All these things answer the question, 'Is Instadebit safe'. 
How can I deposit and withdraw money on Instadebit betting sites?
Log in to your Instadebit account, and then proceed to Cashier. Click Deposit and then navigate to the Instadebit logo. Enter your date of birth and SIN, and the amount you want to deposit. Confirm your details and click Submit. To request funds, follow the same process, but this time click Withdraw. Please use secure Wi-Fi while depositing and requesting funds. It's also better to read all the payment terms and conditions before depositing and withdrawing funds from your Instadebit online sportsbook. 
How do I register at Instadebit?
You can sign up with this payment gateway while making the first transaction to the betting site. Players can also register themselves by clicking the Sign-up button on the official Instadebit page. To sign up, please provide your date of birth, name, address, email ID, the required bank account information, and your social insurance number. Instadebit needs your date of birth to prevent underage people from using this service. You must also give the last four digits of your SIN to protect your payments and ascertain your identity. Instadebit never asks for your complete SIN. 
What are the various Instadebit fees?
It's free to sign up for Instadebit. In many cases, you can transfer funds from your Instadebit account to a sportsbook or back, free of charge. However, some Instadebit fees apply. There's a $1.95 CAD fee for transferring funds from your bank account to a merchant. Users also must pay $2.00 CAD for withdrawing funds from Instadebit accounts to their bank account. Furthermore, all Instadebit transactions will appear on your bank account statement as either 1-877-88DEBIT or Instadebit.com. Please maintain sufficient funds to avoid penalties on your bank account.
Sources