IN BRIEF: Top 5 in-play betting sites for October 2023
🥇 BetVictor — Best betting site overall
🥈 BetRivers — Best live mobile betting
🥉 PartySports — Best live betting odds
bet365 — Best live betting markets
LeoVegas — Best live streaming
19+. All betting-related products and services regulated by iGaming Ontario are available only to those physically present in Ontario. Play responsibly. Contact ConnexOntario for support.
1

BetVictor sportsbook review

91

/100

Expert Rating

by Elena I.

88%

Playscore

based on

Most reputable sportsbook

Play

2

BetRivers sportsbook review

89

/100

Expert Rating

by Elena I.

88%

Playscore

based on

Best for novelty betting

Play

Good to know

28 live betting sports
Early cash out
Simple live betting interface

6 payment methods

Play

3

PartySports sportsbook review

89

/100

Expert Rating

by Elena I.

89%

Playscore

based on

Excellent betting odds

Play

4

bet365 sportsbook review

88

/100

Expert Rating

by Elena I.

95%

Playscore

based on

Player-favourite sportsbook

Play

bet365 operates pursuant to an agreement with iGaming Ontario. #ad

5

LeoVegas sportsbook review

88

/100

Expert Rating

by Elena I.

90%

Playscore

based on

Great range of sports

Play

Good to know

Excellent live betting features
Top live payouts
Live NFL streaming

6

Unibet sportsbook review

87

/100

Expert Rating

by Elena I.

89%

Playscore

based on

Award-winning sportsbook

Play

Good to know

26 sports to bet on
Live streaming available
Award-winning sportsbook

7

PointsBet sportsbook review

85

/100

Expert Rating

by Elena I.

87%

Playscore

based on

Interactive betting experience

Play

Good to know

Live streams available
Intuitive live feed
Great live betting features

5 payment methods

Play
Editor's note
This overview is a work in progress based on the current offer in Ontario. There are other licensed sportsbooks in the province, and our expert analysts are working on bringing you more in-depth and unbiased reviews.
Please note that our rankings may change as we expand our coverage of the developing market.
Top live sports betting sites
When diving into live sports betting, having the right platform is crucial. We've done our homework and thoroughly evaluated various options to bring you the best.
These top three platforms stood out for their user-friendly features, exciting interfaces, excellent odds, and diverse sports markets, ensuring a fantastic betting experience.
🏆#1. BetVictor
BetVictor stands out as our top recommendation for live sports betting. The platform's speedy payouts, real-time odds updates, and dynamic live bet builder make it a clear winner. With BetVictor, you can easily access your winnings and stay ahead with constantly updated odds during a live match.
🥈#2. BetRivers
BetRivers stands out for its diverse live betting markets, early cash-out feature, and integration of PayPal for quick transactions. With options for various sports enthusiasts and strategic control. Additionally, BetRivers' inclusion of PayPal as an eWallet for quick withdrawals enhances the ease of transactions during live betting.
BetRivers sportsbook review

89

/100

Expert Rating

by Elena I.

88%

Playscore

based on

Best for novelty betting

Play

Good to know

28 sports on offer
Early Cash Out available
Simple live betting interface

6 payment methods

Play
🥉#3. PartySports
PartySports sportsbooks have an extensive selection of nearly 30 sports available. This wide range ensures there's something to suit every sports enthusiast. With a range of excellent payment options and a user-friendly interface on both the site and app, PartySports offers a comprehensive and enjoyable betting experience.
PartySports sportsbook review

89

/100

Expert Rating

by Elena I.

89%

Playscore

based on

Excellent betting odds

Play

Good to know

Nearly 30 sports available
Seamless live betting app
Live streaming
In-play betting: winners by category
In assessing live sportsbooks, it's vital to recognize their strengths. For instance, prioritizing rapid in-play wagering is crucial for promptly adjusting odds to match the rapidly changing dynamics of the game.
Exceptional features like live game streaming and real-time stats set the best sportsbooks apart. Additionally, prioritizing the highest payout percentages on live games maximizes potential profits from these wagers.
What is in-play betting?
Live betting, often known as in-game betting or betting in the running, refers to the option for gamblers to place new bets after the game has already begun. A live bet is placed anytime between the start of the game and its conclusion.
This means that you place your wager while the game is live. Numerous wagers similar to those in a typical sports betting scenario include totals, points spread, and moneyline. These in-play market options occasionally appear between quarters or periods.
Pros and cons of live betting
Live betting is like flipping a coin: it has many advantages, but it also has certain disadvantages. For many bettors, live betting is worth the gamble because of the high potential payouts.
In-game betting has transformed how online sportsbooks operate, and it is now one of the most popular alternatives. You can use your knowledge of the game to gain an advantage over the bookmaker. Furthermore, the live betting odds markets alter in real time, allowing you to make money before the game's final result.
More immersive betting
Early cashout
More likely to predict outcome
Less appealing odds
Frequent odds changes
Live betting features
In sports betting, where excitement and strategy intertwine, live betting features emerge as the ultimate game-changers. These innovative tools give bettors the power to engage with events in real time, adapting their wagers as the action unfolds.
From live streaming to interactive bet builders, the world of live betting features offers a thrilling array of possibilities. In this exploration, we delve into the dynamic landscape of live betting features, uncovering the tools that elevate the sports betting experience to new heights of engagement and anticipation.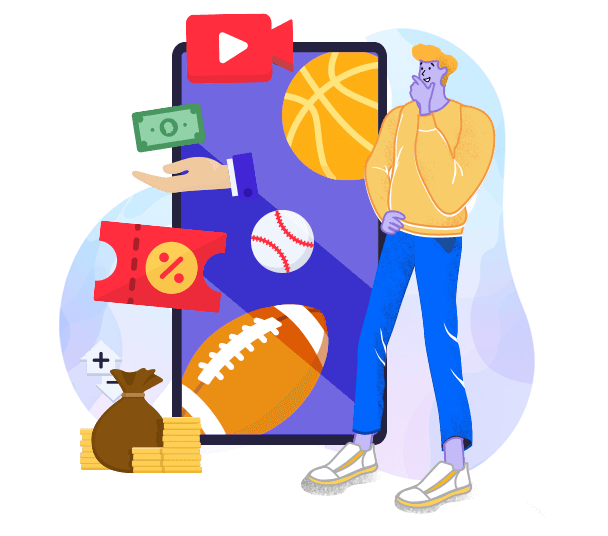 Top tips for live betting
We don't want to abandon you in the wild if you are relatively new to in-game betting. Here are some tactical recommendations and guidance to get you started.
You will ultimately need to build your own winning strategy because of the dramatically diverse types of bets and fluctuating odds. You will probably make a lot of split-second judgments. These tactics will correctly point you, assist you in avoiding some frequent traps, and prevent you from earning the reputation of a fool.

Place a pre-match bet first.
A pre-match wager gets you ready to participate in the actual match action. Although it isn't necessary, it gives you many more options when you start the game.

Know your limits
Failing to stay attentive makes it easier to get swept due to the fast-paced nature of in-play betting. You must stay on top of the total action you have on the line when placing several bets in real-time. Most people will find that maintaining a simple tab on how much they have wagered during the game will be enough, but we recommend bookies with responsible gambling tools and payment methods with spending control, like PayPal sportsbooks. 

Avoid making a quick decision
The adrenaline rush with live betting may mislead you to change your wager quickly. However, take time to analyze the probability before placing your stake. Remember, when the deal is too good, think twice. 

Understand the interface
The interfaces for live betting can occasionally change slightly from the conventional odds charts you are used to. They are always changing, and the fluctuating figures may appear slightly intimidating. The best advice we can give is to take a moment to familiarise yourself with the interface. Find out where all the buttons and menus are before you start betting.
Popular sports for in-play betting
One of our favourite aspects of online sports betting is the enormous choice of sports and markets accessible. But which of these are the absolute finest to wager on? Some sports, such as a short horse race, are unsuitable for live betting and work better with pre-match betting.
Many sports, however, are ideal for live betting since they are sophisticated, last over an hour, and are fast-paced. You can watch the game and assess how each team (and its players) perform. Below are some popular markets for major sports that allow live betting.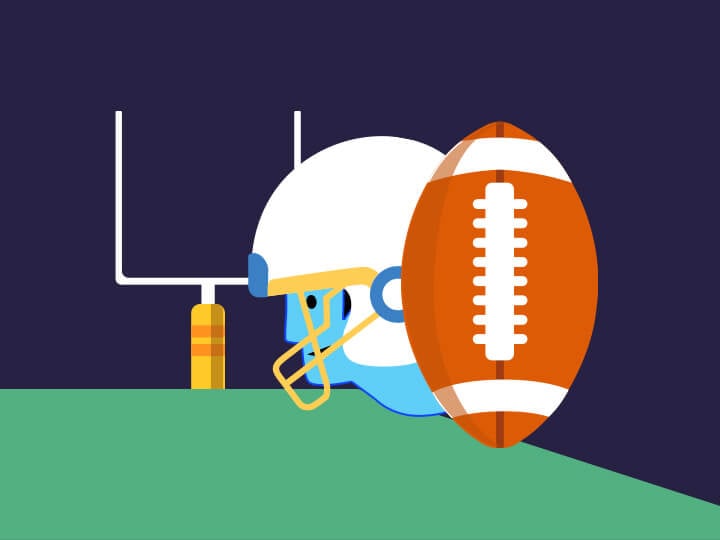 Football
Hundreds of bets are available on football at both the college and NFL levels. Various live bet options are available since a lot happens during a game. So, choose proposition bets like which player will score the next touchdown.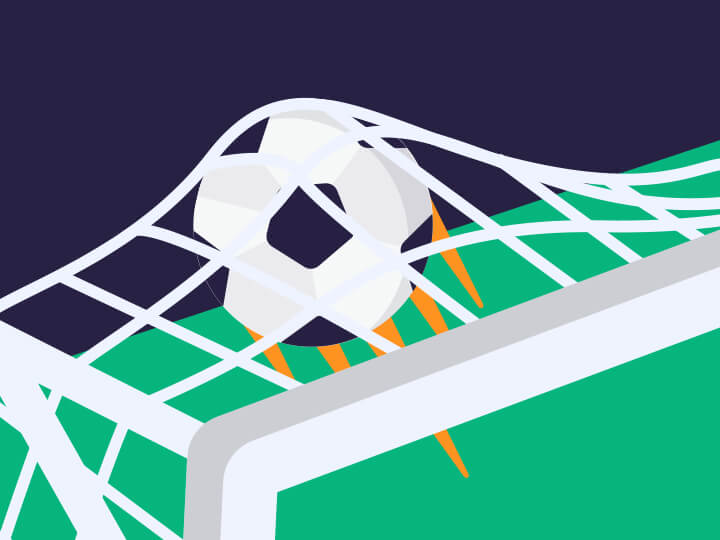 Soccer
You're likely to find hundreds of in-play markets for soccer betting. It's one of the most popular in the world, and there are dozens of games happening at any point in time, so there's always a game to bet live on. Look out for odds for bets on penalties, fouls and even saves encountered during the match.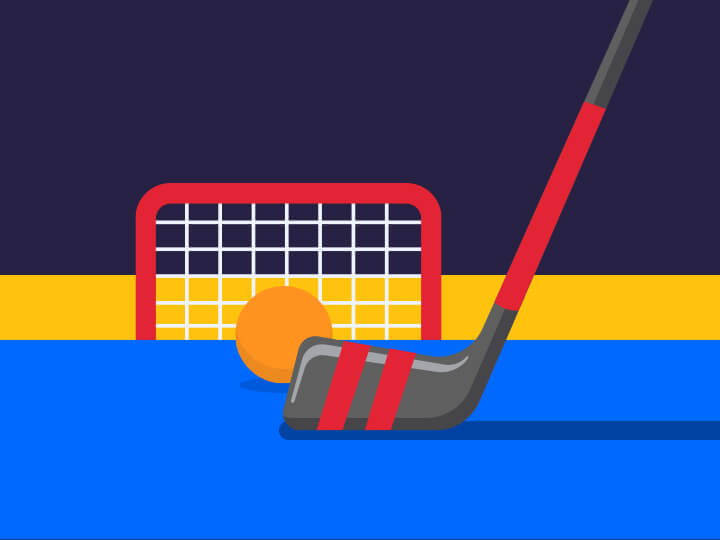 Ice hockey
It is a thrilling sport with quick-moving action. To add to the exhilaration of watching a game, you should place live bets. Expect live markets on the final score, totals per period and even the next goal scorers.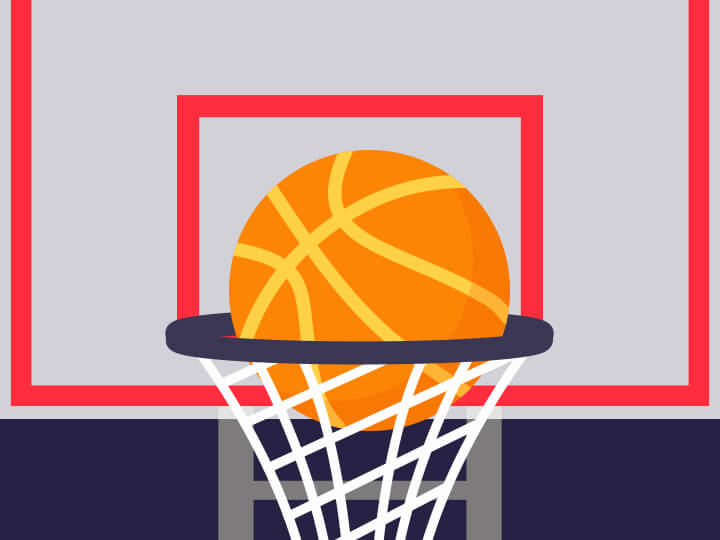 Basketball
Adding live betting to the experience of watching a basketball game is a great idea. While there might be many options for pre-game wagering, there are even more for in-play. Take the time to predict who'll shoot the next free throw or the total points of the next period.
Choosing the best live in-play betting site
Finding Ontario's best live betting sites is crucial for a successful betting experience. There's no restriction on how many sites you may join, nor do you have to bet on only a single event.
Therefore, if you are unhappy with one sportsbook, you can always try the next one. However, you must conduct research about the sportsbook before opting for one. Let's consider some important things before you start exploring in-play odds.

Betting markets covered
A reputable bookmaker has various in-play betting markets. Although every website will provide basic markets like moneyline, totals and points spread, sportsbooks should also offer additional markets like Player Props, first-half points, and a number of saves. For sporting events, more than a hundred different in-play markets are accessible. Additionally, the best online sportsbook has specific proposition bets exclusively available through live wagers. For example, if you bet on who will score the next point and get it right, that bet is settled, and a new market opens for betting on the next player to score. The worst live wagering websites will only provide you with the basic in-play market made up of only totals or outright money lines.

Live betting odds
Betting odds are one of the most crucial elements when selecting a live sports betting site. You need to choose a website that provides fair fixed odds to have a good chance of winning. If one site's betting odds on a game are -180, but another's are -200, then the site with -180 has better odds. It's essential to research before selecting where to place your bets. The best sportsbooks, like LeoVegas, have algorithms that quickly adjust the betting odds of a game based on what's happening during the match, so you know they are as fair as possible. At the same time, the worst sites are slow to change the betting odds in accordance with what's happening on the field. You want to bet with a sportsbook that can keep up with game statistics changes. 

Live betting apps
The interface for live betting may differ from the typical odds charts you are accustomed to. They are regularly updated, and the constantly changing live betting odds and numbers can initially be intimidating. Before you start betting, we recommend you understand the UI and familiarize yourself with all the options. Does your preferred sportsbook have an exclusive live betting app, or is there a different platform on the normal app? A great mobile app should supply gamers with the same features on the browser, such as quick cash-outs, live streams, and more.

Simple usability
Considering the fast pace of most sporting events, you want to join a site that is easy to use. A badly designed sportsbook will make it difficult to quickly find the betting odd moneylines for a game being played. On the other hand, an online betting site with the best usability will highlight current live games. In addition, it should only take a few seconds to read the current odds, click on the chosen prediction, and add your stake and bet. Also, putting all information related to the match, such as real-time game stats and live streaming, under the betting section adds to a great user experience.

Overall betting site offering
No assessment of a betting website is ever complete without consideration of security features, payment methods, and customer service. Regarding safety, investigate the betting site's license, certification, and auditing processes. Always check for in-play betting sites with a legal license recognized in Ontario by bodies such as iGaming Ontario. A website with 128-bit or 256-bit SSL encryption is also best for high banking security and data protection. Next, assess the website's customer service response time. A quality sportsbook should address inquiries and network concerns within a minute or two. Make sure the sportsbook has popular options such as debit and credit cards, but alternatives such as e-wallets, prepaid cards and even cryptocurrencies are even better. That way, you're assured of reliable payment methods that suit your needs. 
FAQs
Is in-play betting better than pre-game betting?
It depends. Live betting is a thrilling method to wager as the action occurs in front of your eyes. Instead of waiting for the game to end, you could place a series of bets resolved quickly when you wager on a sporting event in-play. Additionally, if you win, you can cash out and take advantage of the frantic adrenaline of live betting. Some people compare it to betting on sports to position themselves for financial success. Live betting can also be a potential method of hedging your bets and minimizing losses.
Is in-play betting legal in Ontario?
Yes. The same laws that govern pre-event betting also apply to in-play betting. Provincial territories are now able to oversee and levy wagering. A bookmaker with a license from and controlled by the relevant Gambling Commission can offer live betting markets and ensure its clients have fair chances and a secure platform. Check with the Ontario Lottery and Gaming Corporation on the iGaming Ontario site to ensure the bookmarker's license is up to date and that they are operating legally.
What program supports live streaming?
It's not necessary to use encoding software to stream live sports events. You can use a web-based streaming provider to directly stream the game without requiring downloading it from within a web browser. The live stream system specifications are available whenever you open a betting website. Furthermore, you require Windows XP, Internet Explorer 11, Microsoft Edge, and the most recent Firefox, Opera, or Chrome releases. You also need fast enough internet connectivity and Mac OS X 10.6 Snow Leopard for Apple.
Can you place in-play bets on a mobile device?
Yes, using various mobile devices is very convenient with in-play betting. It makes it quicker to change your wager based on new developments and the ever-changing odds. The live betting practice of making quick money from such events is becoming more common. Some gamblers actively place wagers while watching the relevant sporting event. Most betting sites offer the same in-play markets on mobile apps as on desktops. However, there may be very slight variations in the overall experience.
Are live odds available for every sport on sports betting sites?
Not always. Generally speaking, live odds are available for popular sports with real-time data. Users can click on a game to see the complete statistics and game trackers for available live sports. Certain sites even offer live streaming. The leading live sportsbooks give in-play wagering on popular sports like football, basketball, hockey, tennis, soccer, and MMA. Before every period, quarter, half, inning, and so on, sportsbooks publish a new point spread, moneylines, props, and totals. Live odds will be displayed if there is a scheduled break during play (other than commercials).
How do odds change when wagering on live events?
Bettors could make more precise predictions if they understood how money drives the market movement. The money weight is an indicator derived from the volume of a betting exchange. It is used to predict whether the odds will extend or shorten. For a skewed volume towards backing, the price is likely to fall. The price is likely to rise when volume weighs towards laying. The odds frequently change relatively fast based on an event's timescale length and the accompanying betting market. A goal during a football game affects all betting options, and the market will typically be suspended.
How can you win when betting in real time?
To earn in live betting, avoid placing multiple bets in one go. Focus on at least one or two in-play bets, monitor closely, and execute your stake at the appropriate time. You may lose momentum when you have many in-play bets on the bet slip. Having as much information as possible while betting on live sports is critical. The greatest online sportsbooks take advantage of statistical services. You may research previous forms as well as player head-to-heads. Become accustomed to these sites because they frequently include useful information.
Sources