Ontario's most popular betting payments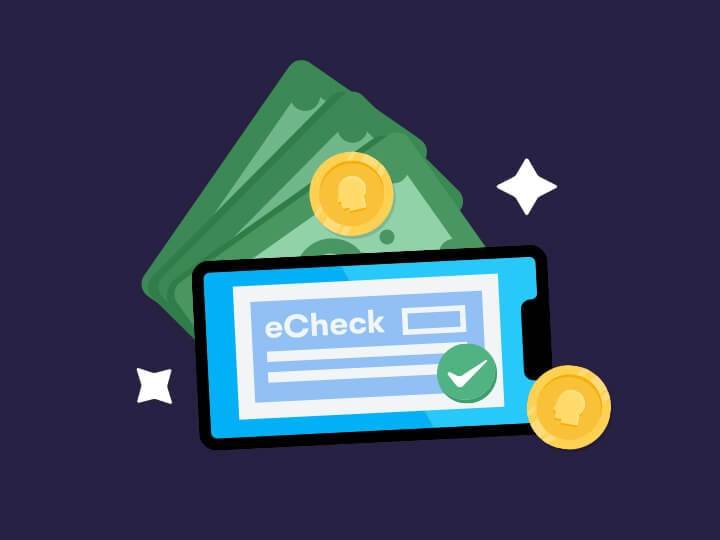 Electronic check
eCheck
Electronic check, or eCheck, is an excellent payment option. It works well for players who prefer not to disclose their bank account details to sports betting sites. However, the method requires some patience, as some online transactions take a few days to process.  Additionally, players won't be able to withdraw funds deposited via eCheck before the deposit clears, which may take up to 10 days.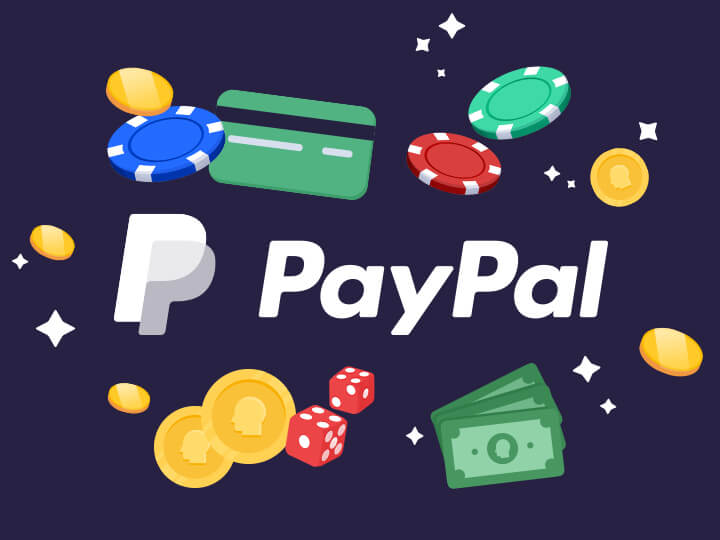 E-wallet
PayPal
If you are from Ontario, you can use PayPal to deposit and withdraw funds. PayPal is an excellent option because it is a safe option through which you can use other, commonly unavailable payment methods like Amex. PayPal also offers 24/7 support, fraud detection, and layered protection.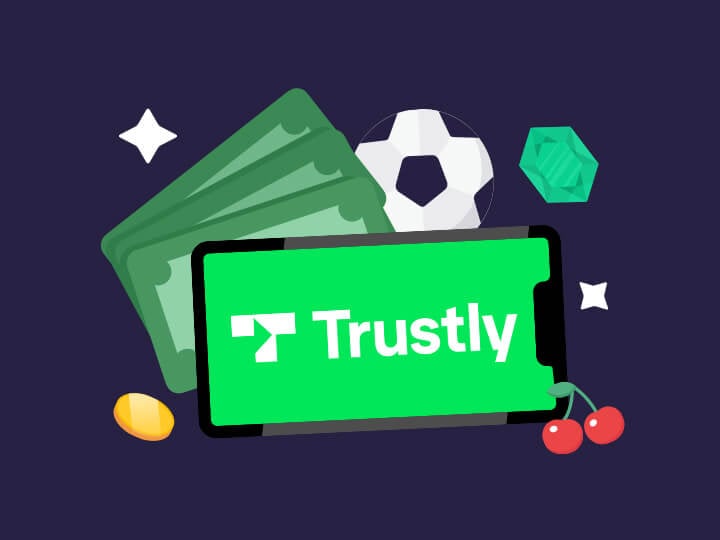 E-wallet
Trustly
This e-wallet is also quite popular among sports betting sites. The provider offers free and quick registration, as well as flexible limits. Thanks to a native app, Trustly payments are convenient and generally fast. On top of that, there are no extra fees as long as you process payments in one currency.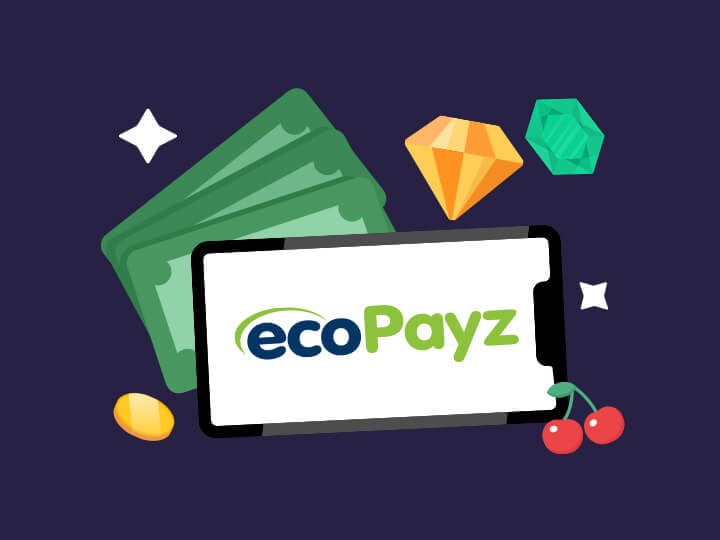 E-wallet
ecoPayz
Like many digital wallets, EcoPayz has a seamless registration process, and is one of the fastest-growing e-wallets across the globe today. Players can safely manage their sports betting money without disclosing their financial details, while benefiting from an intuitive mobile app for easier management. However, you may be required to pay a fee to deposit money into the digital wallet.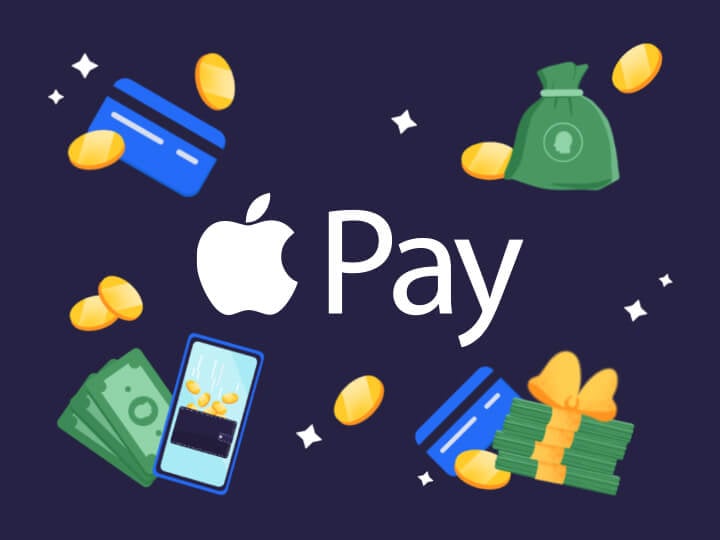 Mobile wallet
Apple Pay
Apple Pay is a mobile payment service available to punters who use iOS devices. It allows for speedy transactions, simple currency conversion, and general ease of use thanks to seamless integration with Apple's mobile devices. Unfortunately, it may not be widely accepted in Ontario sportsbooks at this time.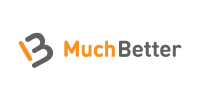 E-wallet
MuchBetter
MuchBetter is a mobile-based payment solution. This e-wallet allows users to withdraw and deposit money, as well as fee-free funding from bank accounts directly. MuchBetter's selling point is that it was designed specifically with casino and sports betting in mind, offering a consolidated platform with tools for all your betting needs.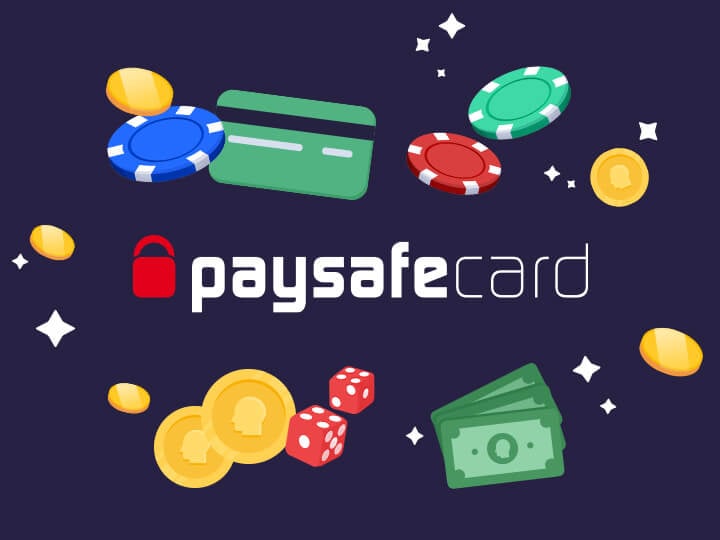 Prepaid card
Paysafecard
For punters looking for a secure, and flexible prepaid solution, try Paysafecard. The system works like prepaid cards and does not require registration, keeping your data safe. It has a quick processing time with prepaid vouchers that are easily accessible. Most players notice that the method's main drawback is that its only use is to deposit money.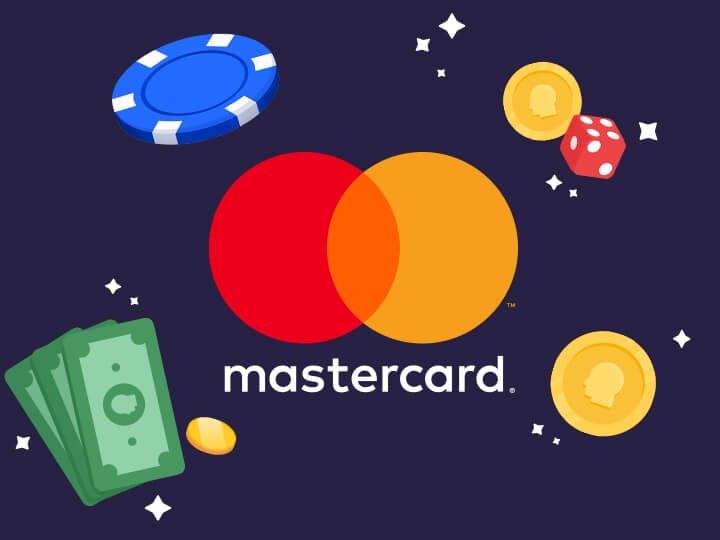 Card
Mastercard
If you prefer to use credit and debit cards, MasterCard is one of the most popular options. This payment option works seamlessly on most sites, and you may not incur any fees for transferring with it. Punters not only use this method to deposit cash into their accounts but can use it to withdraw, although many sportsbooks don't offer Mastercard withdrawals. The main drawback is the slow processing times.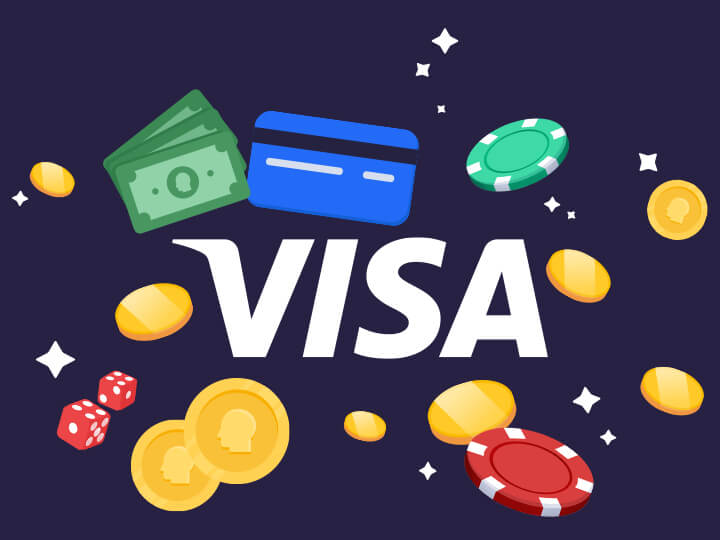 Card
Visa
Visa credit and debit cards work for Ontario players, but some banks restrict their usage for betting. Since debit cards are more common for online gaming platforms, a Visa card is a good option. It provides secure payments and requires authentication, offers quick processing times, and supports players if they have problems with payments.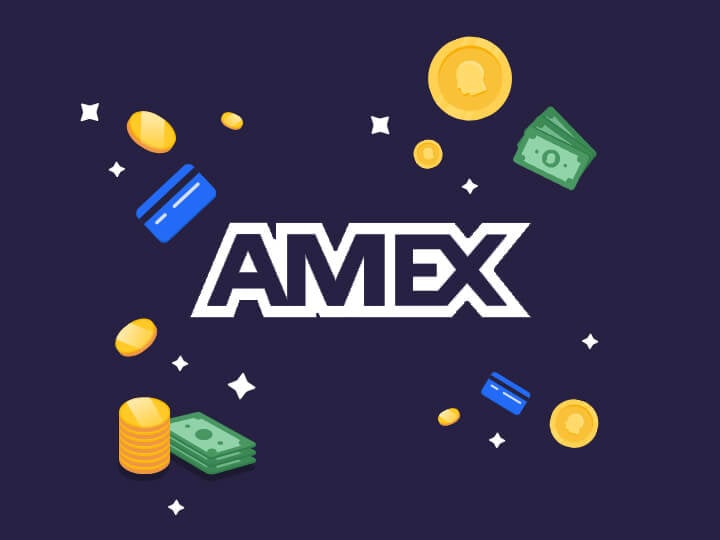 Card
American Express
American Express is not a popular payment choice for sports betting in Ontario, because most sportsbooks don't accept Amex. Fortunately, you can still use Amex via PayPal payments, but your transactions will be subject to PayPal's restrictions, which applies to spending limits.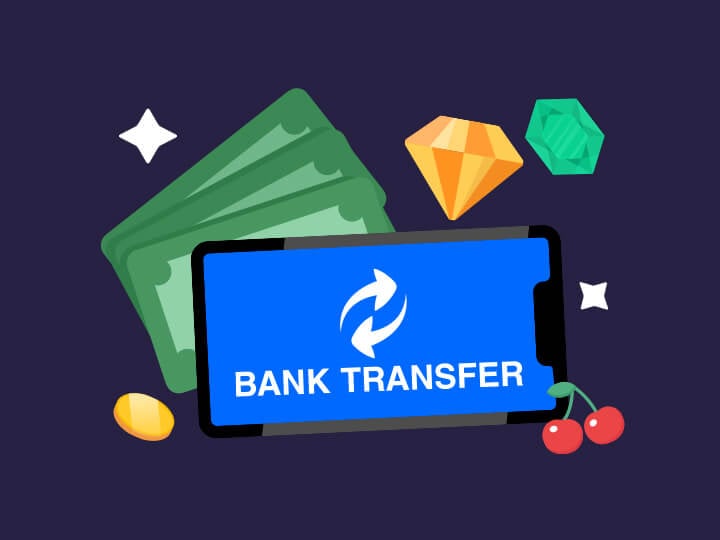 Banking
Bank transfer
Many sports betting sites accept bank transfers. Some players prefer it because it has higher amounts for both deposits and withdrawals. It is a good option if you do not want to use digital wallets, and is a reliable and convenient method for many. The main drawback of this method is the slow withdrawal times; otherwise, players enjoy a secure and fast service.
Online banking
Interac
Online gamblers in Ontario know Interac as one of the best sports betting payments solutions available. There are no fees for online transfers, and users can transfer money from their bank account without sharing any financial data. Deposits are generally processed instantly, but withdrawals may take a few business days.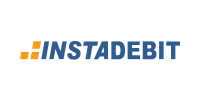 Online banking
Instadebit
Another standard payment option is InstaDebit. The payment system does not need credit or debit cards to transfer money. Users can transfer money straight to their online sports betting accounts without a hassle, and offers top security with easy-to-use features.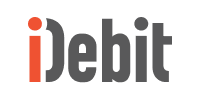 Online banking
iDebit
If you want to fund your sports betting account online without debiting your bank account directly, iDebit is a good option. The payment system allows users to add money on online betting sites without using sensitive login details. It works similarly to e-wallets, and enables players to receive, send, and store money. 
Best sites: ranked by sports betting payments solutions  
Choosing a betting site is just one part of the puzzle. You still need to find one that offers a variety of payment options. It makes it easier to deposit cash and play games. Below are some of Ontario residents' best payment methods for betting sites. 
19+. All betting-related products and services regulated by iGaming Ontario are available only to those physically present in Ontario. Play responsibly. Contact ConnexOntario for support.
1

bet365 sportsbook review

88

/100

Expert Rating

by Elena I.

95%

Playscore

based on

Player-favourite sportsbook

Play

bet365 operates pursuant to an agreement with iGaming Ontario. #ad

2

LeoVegas sportsbook review

88

/100

Expert Rating

by Elena I.

90%

Playscore

based on

Great range of sports

Play

Good to know

Interac deposits and withdrawals
Six payment methods
No transaction costs

7 payment methods

Play

3

PointsBet sportsbook review

85

/100

Expert Rating

by Elena I.

87%

Playscore

based on

Interactive betting experience

Play

Good to know

Deposits via Trustly
PayPal and Interac withdrawals
Fast transaction processing

5 payment methods

Play

4

BetVictor sportsbook review

91

/100

Expert Rating

by Elena I.

88%

Playscore

based on

Most reputable sportsbook

Play

Good to know

Paysafecard deposits
Skrill deposits and withdrawals
C$10 minimum deposit

4 payment methods

Play

5

Unibet sportsbook review

87

/100

Expert Rating

by Elena I.

89%

Playscore

based on

Award-winning sportsbook

Play

Good to know

InstaDebit deposits and withdrawals
Fee-free transactions
Professional payment support

4 payment methods

Play

6

BetRivers sportsbook review

89

/100

Expert Rating

by Elena I.

88%

Playscore

based on

Best for novelty betting

Play

Good to know

Six banking options
Accepts PayPal and Interac
C$10 minimum deposit

6 payment methods

Play

7

PartySports sportsbook review

89

/100

Expert Rating

by Elena I.

89%

Playscore

based on

Excellent betting odds

Play

Good to know

Eight payment methods
Accepts Google Pay, Interac
Excellent payment support

7 payment methods

Play

8

PokerStars sportsbook review

83

/100

Expert Rating

by Elena I.

88%

Playscore

based on

Excellent live betting options

Read review

Good to know

Nine different payment methods
C$10 minimum deposit
Partial Cash Out available

10 payment methods

Read review

9

Betway sportsbook review

82

/100

Expert Rating

by Elena I.

91%

Playscore

based on

Most payment options offered

Read review

Good to know

10 betting payments
Accepts Interac and ecoPayz
Early Cash Out available

9 payment methods

Read review

10

bwin sportsbook review

87

/100

Expert Rating

by Elena I.

80%

Playscore

based on

Top-tier safety features

Read review

Good to know

Nine payment solutions
No withdrawal fees
Accepts Interac, Google Pay

9 payment methods

Read review

11

888sport sportsbook review

84

/100

Expert Rating

by Elena I.

92%

Playscore

based on

Best football betting odds

Read review

Good to know

Six payment methods available
Accepts Interac, Apple Pay
Trustworthy and secure platform

6 payment methods

Read review
Comparing betting sites and their payment methods
There are several payment methods for sports betting in Ontario. Choosing one can be challenging if you don't have experience with payments. However, the best option for each person depends on their circumstances. Do you want to use one betting payment method for all online activities? Or do you want to separate the payment from other transactions on your bank account? 
Some popular options include debit and credit card payments. However, some players dislike this method because it involves sharing card details. It can be risky if the site is not licenced. Other options, such as digital wallets, exist to solve this problem. Not all betting sites accept them. It may be challenging to use one method for all betting sites.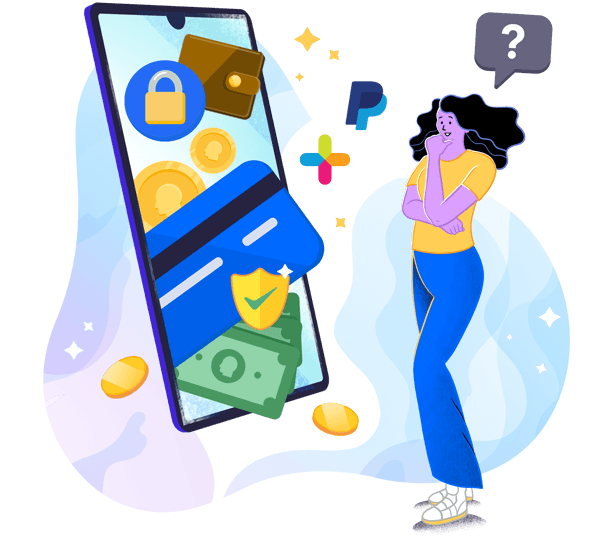 | Payment method | BetMGM | Caesars | Betway | bet365 | 888sport |
| --- | --- | --- | --- | --- | --- |
| PayPal | ✔️ | ✔️ | ✔️ | | |
| Interac | ✔️ | ✔️ | | ✔️ | |
| iDebit | | ✔️ | ✔️ | ✔️ | |
| InstaDebit | | ✔️ | ✔️ | ✔️ | ✔️ |
| eCheck | ✔️ | ✔️ | ✔️ | | ✔️ |
| Paysafecard | | ✔️ | | ✔️ | ✔️ |
| Skrill | ✔️ | | ✔️ | | |
| Neteller | | | ✔️ | | |
| MuchBetter | | | ✔️ | | |
| Mastercard | ✔️ | ✔️ | ✔️ | | ✔️ |
| Visa | ✔️ | | ✔️ | ✔️ | ✔️ |
| AMEX | | | ✔️ | | ✔️ |
| ecoPayz | | ✔️ | ✔️ | ✔️ | |
| Bank Transfer | | ✔️ | | ✔️ | ✔️ |
How to choose the best payment methods
Before choosing a payment method, you need to consider certain factors. Some include laws, security of funds, and withdrawal limits. These factors give you a better user experience on the betting site. 
How to deposit money and withdraw winnings 
To deposit funds, you need to register on most payment platforms. Authorities in Ontario and other parts of the world require users of such services to fill out their personal details. This KYC requirement protects both the platform and the user. 
After signing up, you can log into the betting platform with your username and password. Find an option to fund your account. It will then redirect you to the payment platform you have chosen to use for payment. 
The withdrawal process is simple. In most cases, you can do everything on the betting site. Simply log in and click on "withdraw." You should receive a prompt to choose a method of withdrawal. Select your preferred means and approve it. 
Sign up and add your personal details 
Log in and click "Deposit" 
Choose a preferred payment option 
Approve payment 
Receive funds 
The different types of betting payment methods
Payment methods for betting are divided into four categories. They include e-wallets, cards, bank transfers, and others in between. Others in this context refer to cryptocurrencies or mobile payments. Below, we will highlight the benefits of each of these methods. 
Debit and credit cards
Usually, debit card and credit card options are payment methods on betting sites. Also, banks and other payment services issue them. Some credit card providers have limits for betting sites. It means you cannot spend more than the set limits on betting. You need to confirm your limits, if any, before choosing a credit card for betting. 
The debit card option is preferable for most people. For one, it offers higher limits each time than credit cards. It is also ideal for betting sites because they would not have to deal with disputed transactions later. Debit cards also promote responsible betting. This way, you can only spend what is available without going into debt.
Faster processing time
Widely available
Secure services
Sharing details with betting establishments
E-wallets
These e-wallets solve the problem of sharing card details online. They make depositing money convenient and quick. PayPal, Skrill, and Neteller are some popular leading payment providers. You can also use Google Pay and Apple Pay. The deposit method is smooth, and players can use it safely to store money. Like most, you must register on the platform to enjoy its services. 
The main benefit of e-wallets is their ease of use. It allows users to gather all their money in a single wallet, like a physical wallet. You do not need to use your debit card details to make random payments. It offers security and quick processing time too. The withdrawal method with e-wallets is also seamless.
Quick deposits
Fast withdrawals
No need to share details
Bank transfer
Making deposits is also possible with bank transfers. It is an ideal method for high rollers. Bank wire transfers simply involve sending money from a bank to the company. It means that you are not using any third party to handle your funds. All the bank needs to do is confirm if the funds are available and send them. 
Likewise, you will benefit from this method if you are a high roller. It offers higher limits for depositing and withdrawal. Banks allow depositing large sums because they verify all payments before approving them. Also, most banking platforms are secure. The only downside is the slower processing time. Otherwise, the method works pretty well for most players.
Widely available in Ontario
Secure payments
No restrictions
Other options
There's plenty more to choose from, including various online banking solutions, mobile wallets, prepaid cards, and even crypto. Among online banking solutions, popular methods include Interac, Instadebit, and iDebit.
As far as mobile wallets go, Apple Pay is the go-to favourite for punters using iOS devices, and Google Pay is a perfect choice for Android fans. Other popular options include paysafecard, Pay Near Me (currently unavailable in Ontario), and paying by phone bill.
Payment methods that are unavailable in Ontario
Contrary to the information you'll find across sportsbook review sites, payments like Skrill, Neteller, Zimpler, and a handful of others are not available to players in Ontario. Skrill and Neteller, for example, pulled out of the country earlier this year, while other methods are simply not found across licensed and regulated sportsbooks. 
Crypto is another black sheep, largely unheard of in the industry due to heavy regulations and taxation. The currency's volatility is also a factor, and not many punters and bookies are willing to take the risk at this time. 
American Express, or Amex, is another payment method that is not widely accepted. It is likely due to the restrictions on gambling imposed by the provider, as well as the generally high fees that operators have to pay when partnering with Amex. You can still use this method if you use a third-party provider, like PayPal.
FAQs
Is online sports betting legal in Ontario?
Yes, sports betting online is completely legal in Ontario. It became legal in August 2021. The province regulates this betting online. You can register, deposit, and withdraw winnings at online casinos in Ontario. In other regions across Canada, sports betting is not yet legal. The same rules do not apply. There are licensed bookies in the province as well. 
Can you use Bet365 in Ontario?
Yes, you can use Bet365 in Ontario. What's more, it is licensed by the Alcohol and Gaming Commission of Ontario (AGCO). More so, this body also checks Bet365 activities in the area. Therefore, players in the province can register and play various games on Bet365. However, this rule does not apply to players in other parts of Canada. 
Can I bet on sports online in Ontario?
Yes, you can bet on sports online in Ontario. The region allows adults over 19 to bet on their favourite games. The AGCO of Ontario regulates its activities. You can bet on Bet365, 888Sport, BetMGM, Betway, and Caesars Sportsbook, etc. There are also many payment methods available to players in Ontario to make it easy to bet. 
How can I deposit funds for sports betting?
You can deposit money in so many ways in an online betting account. Credit or debit cards, e-wallets, and bank transfers are used more. Another less popular method is using digital coins to deposit funds into bookies. There is also an option of using prepaid cards. You can use it with your mobile phone to deposit funds for betting. Each deposit method has its pros and cons. 
What is the minimum betting age in Ontario?
The minimum betting age in Ontario is 19. Only adults 19 can bet and participate in any gambling activity. Ontario has a much stricter rule than other regions. For example, the United States and the UK allow as young as 18 to bet on sports online. Gambling sites also check players' details to comply with the laws. 
Sources