DraftKings sportsbook review: Ontario 2023
73
/100
Expert Rating
by

Elena I.
Best sportsbook in your area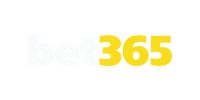 bet365 sportsbook
Player-favourite sportsbook
DraftKings sportsbook, a leading player in the US betting industry, has made its way to Ontario with its unmatched expertise. Boasting numerous markets, top-notch odds and secure payment methods, it appears set for success.
Our team has analyzed every corner associated with this DraftKings sportsbook review, from sports and betting features, to security measures and the quality of the mobile apps.
Operator highlights
Clean user interface
Competitive betting odds
PayPal deposits
Pros & Cons
Helpful betting features
25 sports
Safe and secure site
Limited payments
Only help centre support
No mobile browser
General ratings
73
/100
Expert Rating
by

Elena I.
87
Betting features rating
89
Sports and markets rating
How we rate?
Our main score is the Expert Rating, which ranks casinos on over 60 criteria in seven different sections, including games, safety, usability, and more.
Learn more
88
Playscore
based on 6 critics
92
90
89
88
87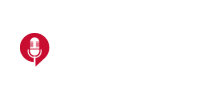 80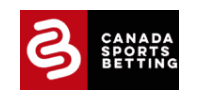 What is our Playscore?
The Playscore represents the average rating according to top critic sites for a given gambling operator.
Learn more
General info
| | |
| --- | --- |
| Launch date | 16/05/2022 |
| Company behind | DraftKings Inc. |
Best alternatives to DraftKings sportsbook
BetRivers sportsbook
BetVictor sportsbook
Most reputable sportsbook
LeoVegas sportsbook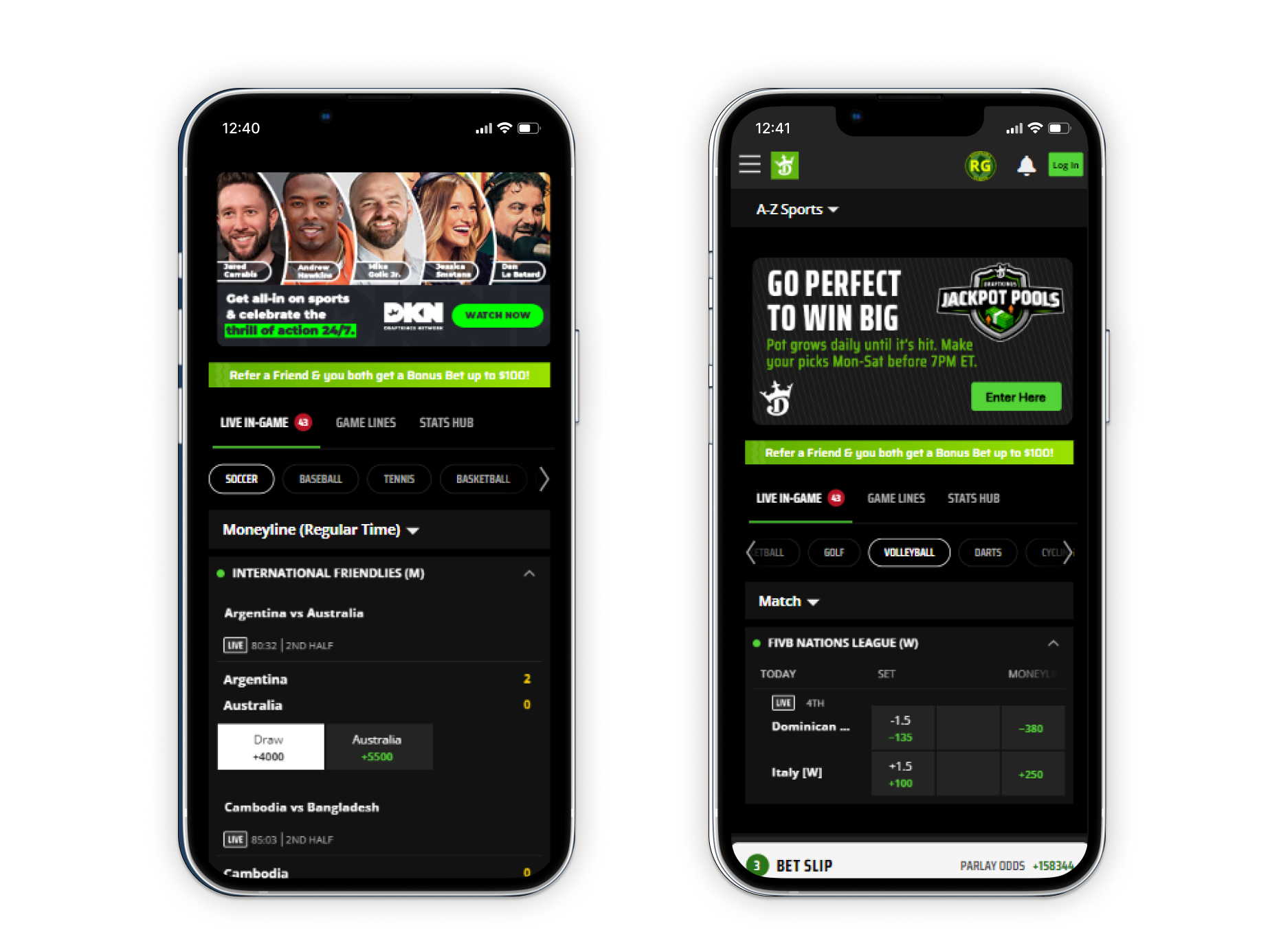 Editor's note
This review is based on the operator's current sports offer in Ontario, Canada.
Sports and markets at DraftKings Canada
As soon as you open the DraftKings sportsbook site or launch the DraftKings mobile app you will find various tabs for My bets, Live in-game, How to bet and more. They are all conveniently located at the top of the main page. A list of the sports and teams available in each one can be seen on the sportsbook's left side. 
Twenty-five different sports are available for sports betting. And, the majority of sports are popular with large fan bases, which is exciting for sports lovers. The available sports include a wide array of popular US and Canadian sports such as hockey and football. But there are a plethora of smaller sports as well as globally popular options like soccer, rugby union and tennis. 
Selecting the 'A-Z Sports' submenu brings up more sports betting options including weekly odds, playoff pages, championship pages, and more teams. The National Football League, NCAA Football, Major League Baseball, the PGA Tour, the Fortinet Championship, and many more popular sports leagues are covered in this area. Plus, all available options on the site can also be found on the DraftKings sportsbook app. 
Sports events facts
| | |
| --- | --- |
| Total number of sports to bet on | 25 |
| Bet options per match (American football) | 100+ |
| Bet options per match (hockey) | 20+ |
| Alternative options | Yes |
DraftKings has a good selection of sports and more features than most other sports betting sites. All of Canada's most well-liked sports are included here. In addition, most sports are thoroughly covered and accompanied by a wide variety of betting opportunities. This section might just be the highlight of this DraftKings sportsbook review. 
Featured betting markets
Basketball

Soccer

Football

Hockey

Baseball

Tennis

Esports

Boxing
Sports and markets rating
89
/100
Great sports coverage
All major sports are available
International leagues and tournaments
I was impressed with DraftKings sportsbook Ontario, and that's due to the wide array of different leagues and tournaments on offer. Impressively, each sport has a convenient dropdown with the current leagues and events available, which I found really useful. 

Additionally, I was really happy to see such a range of sports covered. I was able to check out a whole variety of US-based sports bets as well as get my European sporting events fix as well. And that's thanks to the diversity of the leagues. 

Did I mention that the sportsbook has college football games and men's basketball teams? I can definitely say DraftKings is in line with some of my favourite sportsbooks such as BetMGM. It's a breath of fresh air when you see that a sportsbook considers such selections because they matter to us. 

While the sportsbook's selection of sports is slightly less than at other rival sportsbooks, the excitement level of its coverage more than makes up for the disadvantage. The 25 choices are an achievement over the few selections at other online sports betting sites. 

I would have wanted to see some more options, such as e-sports, virtual sports, horse racing and so on. However, I was pleased to note that there were political bets there and these included a number of different options as well. 

It should come as no surprise that American football is so popular and has been for some time. Football sports events are really popular and DraftKings sportsbook Ontario has an array of options. Not only can you enjoy NFL, but also CFL and College Football. Within each event are a wide array of betting options too. 

According to the amount of money wagered on sports, hockey is number four on the list of popular sports. There is a wide variety of options for placing wagers on a hockey game including NHL, IIHF World, College Hockey Liga and more. Even so, the sport is exciting because of how fast-paced everything is. Additionally, placing actual bets with money may up the stakes. 
DraftKings Ontario sports betting features
We always want to see a range of different betting options when it comes to online sportsbooks. Luckily, DraftKings does exactly that. Excitingly, you can make use of same game parlays, futures, props, over/unders, parlay insurance and many more. The full range of options depends on the sport though. 
Bettors on DraftKings have the option to cash out their wagers before the final result is determined by using the site's Cash Out tool. Bets placed on same game parlays, in advance, in play betting options, and pre-bets may all be cashed out early on certain sports. 
You can visit the "My Bets" section of the site, and then choose "cashout" to use this function. And so, as the odds shift in your favour or disadvantage, you may lock in a portion of your earnings or reduce your losses in this way. 
Betting features facts
| | |
| --- | --- |
| Cashout | Yes |
| Bet builder | Yes |
| Live stream | No |
| Live betting | Yes |
| Download | Yes |
Betting features rating
87
/100
Strong selection of betting options, including live betting
In-game betting on many sports
Unique and traditional bets
Bet builders offered
I found that when it comes to the ease of use that DraftKings provides, there are a lot of positives to be said about the platform and bet slip. It's easy to navigate between the site's many sports sections. Finding what you need, using it, and understanding it is a breeze. However, disappointingly for me, there are some minor features that the sportsbook lacks. 

For me, and many of you, the live betting markets are key to a good online gaming experience. DraftKings has a whole lot of options so that you can get immersed in the game while you place your bets. I really loved it. 

However, the Draftkings Canadian online sportsbook does not have any live streaming betting markets available. This was a little disappointing though not wholly unexpected. It's not a strong feature on many online sports betting site platforms at this time. However, I do wish it was! 

That being said, there are a ton of other betting options on the main DraftsKing sportsbook, and the daily fantasy sports platform sets this apart. For instance, the bet builder is enabling you to create, edit and win on same game parlays and a range of other betting options all within the desktop and mobile app sites. 

In terms of betting markets, I can't fault this as far as online sportsbooks go. Additionally, there's the chance to cash out of your bets, which means you can cut your bet time in order to get a better win. 

There is a reason why we love same game betting feature, and it's great to know that DraftKings offers them. A number of retail sportsbooks do, one being PokerStars. Parlay wagers have a large potential payoff but also a high degree of risk. Compared to betting on each event individually, the payouts for a parlay or flash bet are substantially more attractive. You may increase your winnings with parlay betting even if your win percentage is lower.
Sports betting odds at DraftKings sportsbook Ontario
DraftKings most of the time will offer better odds on the majority of its games. One of the most crucial elements of a sportsbook is the odds and DraftKings does not disappoint. The odds are shown in American, fractional, or decimal format for Canadians to choose from. 
When it comes to choosing where to play, the different payout percentages are very important. We like to see these in the range of 93% to 97% when assessing and reviewing online sportsbooks. DraftKings sits nicely in the middle here. 
Some of their payout markets are higher than average too. Some sports are more toward the 97% mark, which is stellar. However, like many betting sites, the live payout section is much lower than the rest of the payout rates across the board. 
Betting odds facts
| | |
| --- | --- |
| Average payouts | 95.71% |
| Average football payouts | 95.14% |
| Average hockey payouts | 96.45% |
| Average basketball payouts | 95.56% |
| Average live payouts | 94.54% |
| Boosted odds | Yes |
The odds found at DraftKings are great. The sportsbook makes sure to offer competitive odds to match those provided by its competitions. But, depending on the sport, it doesn't always achieve this with some odds a lot lower (look at the live betting odds) than those found elsewhere. 
Odds rating
91
/100
Generally excellent odds and payouts across the board
High payout percentages
Auto update of odds
High basketball odds
Lower live betting payouts
If I am honest, overall I was quite impressed with the odds offered at DraftKings. With the average payout over the 95% mark, there's a lot to like here. This is already better than many of the other sportsbooks out there. 

The football market in particular is great and this is actually above the average 95% as well. This is nice for me to see too, though the odds fluctuate across the football markets so some are worse than others. 

Elsewhere, I was pleased to see a number of odds boost options. These do help to push the payout percentages a little higher and give you a better chance of scoring some bigger wins. I liked that these boosts are available on different bets too. 

Additionally, when I looked at the odds themselves, I was pleased to find that these are pretty competitive across the board. Yes, that's right, when I checked out some of the different odds at other sites, DraftKings matched or exceed them. 

However, this wasn't always the case, notably the live betting. And because of this, this is where I mark this section down a little. But, the odds do appear to update automatically, which was nice as I didn't have to manually refresh the pages constantly.
Payment methods
You will notice that there is no direct link on the main page that leads to Deposits and Withdrawals if you are not logged in to your sportsbook account. Therefore, you will need to go to the Get Help page and then select Deposits & Withdrawals from the list of alternatives that are shown to you once you are there. 
You will then find a list of payment methods that are accepted. However, it is important to note that not all the payment options listed are accepted in Ontario. Canadian players are restricted to credit cards and debit cards, specifically Visa, Mastercard, and Discover. Additionally, players can use PayPal. 
Unfortunately, you can't easily find details on the min/max amounts for any of the accepted payment methods. Nevertheless, the website does provide a great deal of information, but the vast majority of it isn't what we are specifically looking for. There are details on topics like "Depositing with PayPal," and "Can I apply a limit to the amount I deposit?", but all information is vague.
Payments facts
| | |
| --- | --- |
| Total number of payment methods | 3 |
| Best option | PayPal |
| Minimum deposit | C$10 |
| Maximum deposit | N/A |
| Minimum withdrawal | C$10 |
| Maximum withdrawal | C$60,000 |
| Average deposit time | Instant |
| Average withdrawal time | 72 hours + |
| Average deposit fees | No fees |
| Average withdrawal fees | No fees |
DraftKings Sportsbook in Ontario offers fee-free payments that make it easier than ever to place bets. Secure payment options also ensure that your funds are kept safe so you can confidently make transactions with peace of mind.
Payments rating
51
/100
Decent number of secure options
Among the few offering PayPal
Favourable minimum limits
No processing fees
Needs more payment options
Canadian-specific payment options such as Interac, iDebit and Instadebit are not currently accepted at DraftKings Canada. The minimum deposit and withdrawal amount for the payment methods that are accepted is $10. There are no fees associated with making a deposit, and your money will be available immediately. Likewise, there are no costs associated with receiving payment. However, the amount of work one must go through to find all this information is quite shocking. 

What's particularly baffling for this DraftKings review, is the fact that DraftKings doesn't support Interac, the widely accepted payment method for Canadian online gambling sites. I can't fathom why DraftKings doesn't think to follow suit with the rest of the industry standard and embrace it. 

For the most part, withdrawals take a little longer time to process than deposits, with the former being visible in your account instantly. When it comes to getting your hands on your cash, the fastest option available is PayPal and if you decide on another method, you will, unfortunately, have to learn patience. 

I had not anticipated the absence of Canadian-specific options like Interac and iDebit. It is still difficult to grasp just how large a gap exists between DraftKings and its competitors in this area. Nevertheless, the number of different payment methods offered by the sportsbook is about average for the industry. 

With its low transaction fees and lightning-fast processing times, PayPal is the best choice. Credit and Debit cards are the total opposite. At this point, in this DraftKings review, I wonder whether Draftkings even cares. The whole objective is to prioritize ease of use and accessibility, and this is precisely where the sportsbook falls short. 

There are not many positive things that can be said about this section. From a lack of essential information and the lack of a search feature to a lack of available payment options, in this particular section of its sportsbook, DraftKings is lacking on many fronts.
Safety features at DraftKings sportsbook
DraftKings sportsbook Ontario betting site allows bettors to place restrictions on the amount that may be deposited, the amount that can be wagered, and the amount of time that can be spent playing. An exclusion program and resources for those with gambling problems is also available. To aid individuals in need, a number of Canadian groups have offices throughout the province of Ontario. 
It's encouraging to see that the sportsbook has obtained licenses to operate in every jurisdiction where it does business, not just Canada. The Responsible Gambling Council, iGaming Ontario, Problem Gambling, and the Ontario Alcohol and Gaming Commission are all authorities that verify that DraftKings is a licensed and legitimate sportsbook. 
You should not worry about anything at all, since both the application and the site are completely trustworthy and safe. All this can be seen by the security features the sportsbook offers. Also, in the event that a customer has a problem with compulsive gambling, the bookmaker offers enough options for a player to take charge and seek help.
Safety facts
| | |
| --- | --- |
| RNG auditing | N/A |
| Seals of Trust | iGaming Ontario |
| Responsible Gambling | Gamblers Anonymous |
| SSL encryption | 256-bit |
| Ever blacklisted | No |
| Licenses | The Alcohol and Gaming Commission of Ontario |
| Self-imposed spending limits | Available |
| Self-exclusion | Available |
| Cooling off period | Available |
| Account authentication | Required |
| 2-step authentication | Available |
DraftKings sportsbook terms and conditions are clear, so users can always understand what's expected of them. Both the top of the website and the bottom of the page have links to the responsible gaming link, as well as other helpful articles such as the betting regulations, frequently asked questions, privacy policy, and information on how to report suspicious activity.
Licensed by
The Alcohol and Gaming Commission of Ontario
Trusted by
Gamblers Anonymous
Safety rating
85
/100
Various responsible gambling tools are offered
Safe and secure site
Fair bets outcomes
Two factor authentication
I love a site that puts player security and safety first — a big plus for this DraftKings review. The first sign that a site is safe is always the secured web address, and of course, DraftKings passed that one. The payment options are also another sign and DraftKings does have Visa, Mastercard, Discover and PayPal so that is another good thing. 

All the required responsible gambling features are present which is great. And, the DraftKings' responsible gaming page is well laid out, detailed and straight to the point. There is no information missing and all details on safe gaming are covered. I wish it kept the same energy with its Deposit and Withdrawals page. 

From betblocker, to deposit limits, time limits, wagering limits, self-exclusion, authentication, screening tools from the NCPG, self-help toolkits from the Cambridge Health Alliance and helplines from the Responsible Gambling Council and ConnexOntario, what more can one want? I have seen that the majority of sportsbooks have good responsible gaming pages, but DraftKings has more to offer. 

Although all the sportsbook has to offer, I did note that they do not offer any unique safe gambling features even on the mobile sports betting site. It's not unusual, and it is no big deal as DraftKings is already offering more than we can keep up with. 

This part of the sportsbook is good and there are more positive things rather than negatives to talk about. All relevant features are available, and I can confidently say that the DraftKings online sportsbook has its safety and security priorities in order.
Customer support
DraftKings' customer service is another area of disappointment for Canadian sports bettors. You wouldn't believe how much behind the times the DraftKings site is when compared to the majority of sportsbooks, which now provide three different contact options, all of which are open around the clock. 
There is just a contact form for sports bettors to use; no other means of communication, such as email, phone, or live chat, are provided. The only thing that can salvage the sportsbook at this time is a speedy, efficient, and always-available crew. Guaranteed availability whenever you need it? Check. Swift responses? No. 
Sports bettors can only access the contact form by going to the "Get Help" page and clicking the "Contact us" link. You will also see a floating support tab; however, before you assume it's a live chat tab, I will let you know that it only offers chatbot assistance. 
Support facts
| | |
| --- | --- |
| Customer support availability | 24/7 |
| Live chat | Yes |
| Email | [email protected] |
| Contact no. | +1 (877) 659-60 |
| On-page support | Help section |
It's not unexpected that the staff takes a few hours on average to react to your request through the sports betting contact form. Indeed, it's a given that this method of communication often yields slower response rates than live chats. However, although their customer service representatives are friendly and knowledgeable, they are slow to answer. 
Support rating
40
/100
Contact form is the only way to communicate
Needs more support channels
Just when I thought the Payment Methods section was the most disappointing, I was in for a surprise, and not a good one. In fact, in areas where Draftkings excels, it excels very well, whereas, in areas where it does not, it falls far short of expectations. 

I am quite dissatisfied with sports betting sites that offer only two main contact methods among the three common ones (live chat, email and phone) and DraftKings does not even offer any of these. This, in my opinion, earns the sportsbook a very low rating. 

The sportsbook might be available 24/7 but with only an option for a contact form, this does not do much. I did contact the support team in hopes that their response times would redeem them, but then again, I was in for disappointment. 

On average their response times are a few hours, which is not fast enough for me. What happens when I am in need of urgent support on this sports betting site? Does that mean I have to wait hours for a small inquiry or an urgent question. 

One last thing to mention is that there is no search bar. This means that you cannot search using certain keywords, which usually makes things easy. And, to make things worse finding specific information in the help section is quite hard. 
DraftKings app and desktop usability
DraftKings Canada sports betting site has an excellent interface. Equally, remarkable is the DraftKings sportsbook app. The site's main page is dependable and simple, with a well-thought-out menu structure. But, in some sections, the site could use some improvements. 
Some users may be annoyed by the lack of a search bar, but it is not hard to discover what you're looking for in terms of sports and matches. Nevertheless, having that search capability would provide an additional degree of convenience. 
In terms of dependability, user-friendliness, and design quality, the DraftKings app would have been hard to beat if it took into consideration the little things. However, there aren't any real issues with the DraftKings app performance, since it mirrors the main site in every respect (fast page loads, legible text, etc). 
Usability facts
| | |
| --- | --- |
| Ease of navigation | Good navigation |
| Search function | Yes |
| Sticky live chat | No |
| Interface rating | Average |
| UX rating | Could use some improvement |
| Mobile app | Yes |
| Mobile usability rating | Good |
| Other products | Casinos, Poker, Fantasy Sports, E-Sports |
Another point is that even though DraftKing Ontario offers a desktop browser and a DraftKings sports betting app for both Android and Apple devices it does not have a mobile browser version of the site. This was surprising, to say the least, and having all three options would be great. 
Play on these devices
Android

iOS

Windows

MacOS
Platform rating
69
/100
User experience is great, but could be improved
Easy to navigate
iOS and Android apps
I have seen plenty of sites lacking in a number of ways, however, the majority of sportsbooks that offer a desktop browser also offer a mobile browser. This got me thinking – Did they figure out that a DraftKings Ontario app was enough and Canadian sports bettors might not see any reason to use a mobile browser? 

Having a mobile browser is convenient as it does not take up any memory space on your mobile device, and you always save the link for easy access. It's a convenience that I thought a well-known sportsbook like Draftkings was going to offer without a second thought, but there we are. 

The good part is that both the DraftKings website and mobile sportsbook function well without any errors or glitches so you can log in to your DraftKings account via either platform. The Draftkings website loads fast and navigation is smooth. I did not have a hard time moving around and browsing through the site. 

The sportsbook could do with some improvements though. And I would definitely love to see them be consistent with their features and overall sportsbook design. A search function would be great as well as a sticky live tab, but that would mean they have to work on the support methods. 

Lastly, DraftKings could make things more accessible, especially in the help section. The overall main page of the site has a smooth flow with transparency and easy navigation. The other parts of the sportsbook are inconsistent, some being good and others simply terrible.
Expert verdict 
Canadian sports gamblers are likely already familiar with DraftKings. If you're looking for a site that covers a wide variety of major sports and teams, go no further than DraftKings. Since DraftKings Ontario provides competitive odds on a number of sports, it is great in this aspect. There's the addition of the DraftKings casino to make things even more interesting. 
Like many other legal sportsbooks, this site has downsides that cannot be overlooked. You'll need to install their sports betting app on your iPhone or Android smartphone to place bets on your mobile device. Many more well-known businesses in Canada provide their customers with the choice of using either a desktop or mobile betting site. 
DraftKings sportsbook legal has a trustworthy payment system with various secure options. The DraftKings Canada website provides users with an average experience overall when all things are put into consideration. But we cannot say that the user experience that can be had on the DraftKings Canada website is very remarkable. 
I would like to see some improvements on the DraftKings site. Like other legal online sportsbooks, DraftKings has a lot of potential and excels in some areas. With a few little tweaks in the direction of convenience, there is a lot that would change.
FAQs
Is DraftKings sportsbook legal in Ontario?
DraftKings sportsbook is legal and regulated in Ontario with a live website and mobile app. It is authorized by the Alcohol and Gaming Commission of Ontario under an agreement with iGaming Ontario. To be able to gamble legally on this sportsbook, you must be at least 19 years old and located within Ontario.
How safe is DraftKings sportsbook Canada?
All of these organizations—the Responsible Gambling Council, the Ontario AGC, iGaming Ontario, and the Problem Gambling Council verify that DraftKings is a legal and regulated sportsbook. The sportsbook offers a lot of safe gambling features such as bet blocker, deposit limits, time limits, wagering limits, self-exclusion, and authentication features. There are also screening tools from the NCPG, self-help toolkits from the Cambridge Health Alliance, as well as services from ConnexOntario.
What sports options are available at DraftKings Ontario sportsbook?
DraftKings is ahead of the competition in terms of the variety of sports it covers and the number of services it offers. The most popular sports in Canada are covered in detail. Baseball, tennis, Aussie rules, boxing, basketball, cycling, cricket, hockey, handball, lacrosse, mixed martial arts, rugby league, motorsports, rugby union, soccer, snooker, and table tennis are among the sports that may be wagered on. Players can also bet on leagues such as the NRL, UFC, CLF, as well as the Euroleague. More options include the SHL, NBL, SM Liga, ACB League and Bundesliga, NLA and IIHF World Championship. 
What payment methods are available on DraftKings?
DraftKings accepts payments made by PayPal, and by credit or debit cards through Visa, Mastercard, and Discover. However, it does NOT accept Canadian-specific payment methods such as Interac, iDebit, or Instadebit. The process of placing a deposit does not incur any fees, and the money you deposit will become accessible to you right away. Payments may be withdrawn from DraftKings Canada with as little as C$10 and there are no fees involved.
Is there a DraftKings sportsbook app?
The DraftKings Canada app is available for download in both the Apple App Store and the Google Play Store. Both of these variations come with straightforward user interfaces, and the degrees of optimization they provide are quite high. You can anticipate the same entertainment with the DraftKings mobile app as you would receive on the sportsbook website. The only difference is that the content will be presented more compactly. Despite the fact that there is an app, there is no mobile browser version available.
How can I reach DraftKings sportsbook customer support?
Although the DraftKings sportsbook Canada claims to be accessible at any time, day or night, the only means of communication provided is a contact form for users to fill out. There are no other channels of communication offered, such as email, phone, or live chat. You will not be able to use the contact form without first going to the page labelled "Get Help" and clicking the link labelled "Contact us" on that page. However, their customer service agents are kind and well-informed.