Looking for safe online casinos? Check out our list of the top live casinos in Canada. For mobile users, check out our list of the best casino apps that work in Ontario.
Online dating apps were created to help singles search and interact with potential romantic partners in the surrounding area. However, online dating presents a multitude of disadvantages that singles may not experience through "regular" dating – for example, catfishing, unwanted messages or photos, and many more red flags.
Across Canada, singles are using red flags as a way to weed out the bad apples through online dating. We wanted to see what the biggest online dating red flags were for every province and territory nationwide.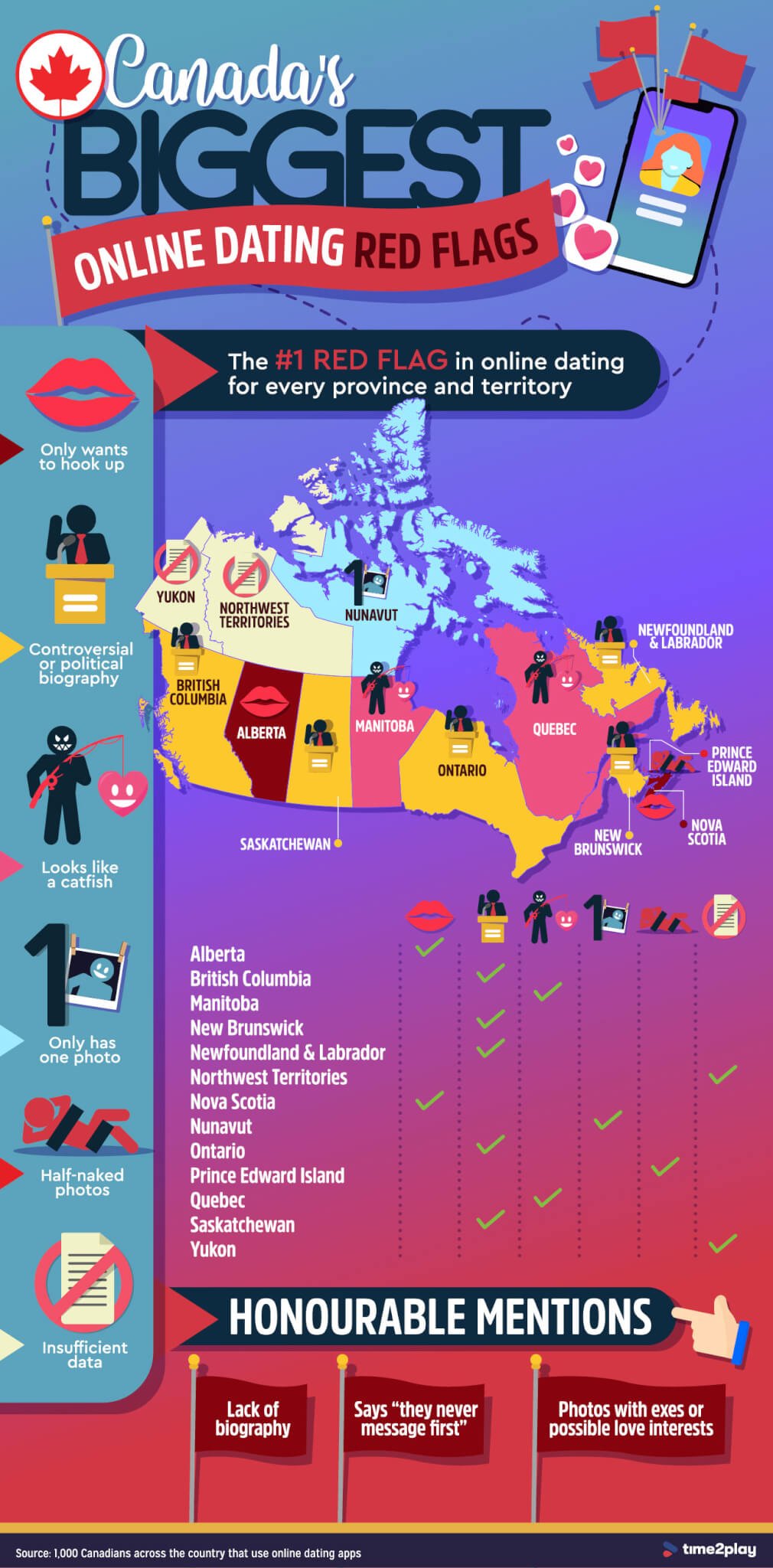 We surveyed Canadians all over the country about their online dating experiences. The biggest online dating red flag that was shared throughout Canada (5 provinces) was users with controversial or political biographies. This comes as no surprise since many desire compatible relationships, with shared interests; not the other way around.
For Alberta and Nova Scotia, their number one red flag in online dating were users who were only interested in hooking up, rather than dating. What is the purpose of using a dating app if you don't want to date? Manitoba and Quebec's biggest online dating red flag was users who look like a catfish – perhaps the most dangerous red flag of all. Anyone could be anyone behind the screen. Both of these red flags were tied for second as Canada's biggest online dating red flag.
Nunavut's biggest red flag was users with only one photo on their online dating profile. Having only one photo can come across as boring and creates a lack of trust – an indication of you maybe being a catfish. Prince Edward Island finds half-naked photos to be their biggest red flag in online dating – perhaps prioritizing personality over physical appearance.
The Northwest Territories and Yukon were not accounted for as there was an insufficient amount of data. 
Honourable Mentions
Some other popular red flags that did not make the list were a lack of biography, people who say "they never message first", and users that posted photos with possible past or future love interests. 
Similar to dating profiles with only one photo, a lack of biography shares the same effects of coming across as boring and skeptical – rather than mysterious. Someone who claims "they never message first" can come across as egotistical from the get-go. Last but not least, people with photos of their past or future love interests in their dating profiles are a major red flag because it gives people the impression that they haven't moved on and aren't ready to date.
Methodology
We surveyed 1,000 Canadians across the country that use online dating apps. 56.8% of our respondents were female, 39.3% were male, and 3.9% identified as non-binary. The average age of our respondents was 29. 
For media inquiries, please contact [email protected].
Fair Use
If you'd like to share this post or its assets with your friends or audience, you are welcome to do so. Please be sure you include attribution linking to this study.
Read more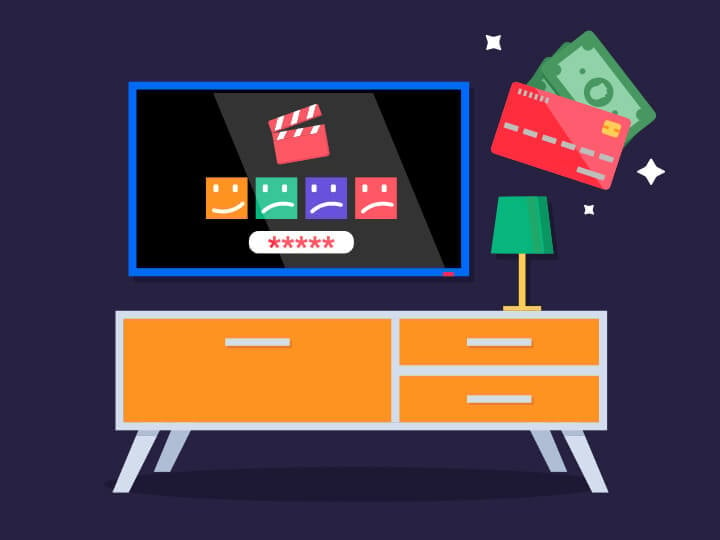 What's your password? — A Netflix study on account sharing
You've heard the phrase before – "Save money. Live better." Let's be honest, who doesn't like to save a little bit of money, especially in today's economy. People are always finding ways to cut down on costs, from budgeting to re-evaluating subscriptions – but that's easier said than done. Many are reluctant to cut a favourite subscription service such as Netflix since it's a popular source of entertainment for many households around the world.