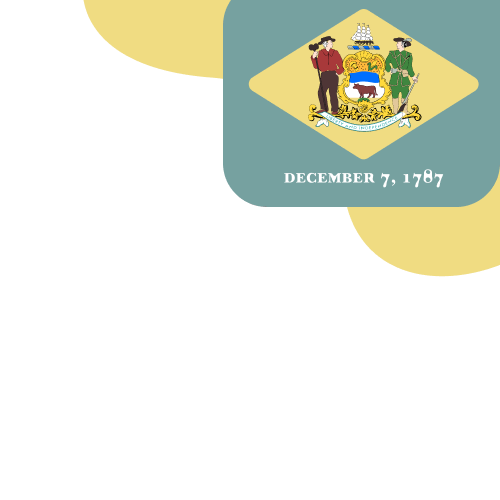 Your in-depth guide to online gambling in Delaware
Delaware may be small in size, but the First State has been a trailblazer when it comes to offering safe and legal online gambling in the US.
Online gambling in Delaware goes back to 2012, making 'The First State' the first state in the US to enact online gambling legislation – ahead of major gambling states like Nevada and New Jersey. After 2012, Delaware residents were allowed to play at online casinos licensed by the state lottery. Delaware has a long and rich history of sports betting, specifically horse racing, which goes back to 1933.
The three land-based casinos are all built around a racetrack giving them the name racinos. When it comes to online gambling Delaware offers the online equivalent of these racinos. Their online presence is managed by 888 and Scientific Games and overseen by the Delaware Lottery.
Read on to get all the information you will ever need about Delaware online gambling. Whether you're here for the best Delaware gambling sites or you want to know more about Delaware gambling laws, we've got you covered.
Best online gambling sites in Delaware
Currently, the state has a total of three online Delaware casinos — not many, but still a better deal than you get with Nevada gambling. We only rate and review legal casinos – because your safety is our no. 1 priority. These casinos are regulated by the Delaware Lottery.
In Delaware the three legal online casinos: Dover Downs, Harrington Casino, and Delaware Park Casino are more or less identical in the types of games they offer, their welcome bonus, and daily promotions. They all have the same deposit and withdrawal methods and the same security features. So it is all a level playing field.
However, with the recent rise of social and sweepstakes casinos, you can also entertain yourself at these type of casinos that offer the same casino experience without the need to spend any of your money if you so wish.
Casino Logo
Odds rating
Bonus
Go to casino Button
Show more
T&C

1

WOW Vegas casino review

94

/100

Expert rating

by Anna M.

92%

Playscore

based on

1.5 million WOW Coins + 30 free Sweepstakes Coins

Play now

2

Stake.us casino review

88

/100

Expert rating

by Claire S.

96%

Playscore

based on

250,000 Gold Coins and $25 Stake Cash

Play now

Good to know

Exclusive Time2play bonus
VIP rewards program
Giveaways and challenges

11 payment methods

Play now

3

Pulsz casino review

87

/100

Expert rating

by Claire S.

84%

Playscore

based on

Up to 367,000 Gold Coins + 32.3 free Sweepstakes Coins

Play now

Good to know

Social media and VIP rewards
Regular tournaments and contests
700+ games

8 payment methods

Play now

4

Sweeptastic casino review

84

/100

Expert rating

by Paul P.

89%

Playscore

based on

27,777 Lucky Coins + 2 Sweeps Coins

Play now

5

BetRivers Casino4fun review

80

/100

Expert rating

by Claire S.

86%

Playscore

based on

Daily Free Spins and Credit Bonus

Play now

Good to know

Live casino games available
Credits every four hours
Free bingo games

6

Gambino Slots casino review

79

/100

Expert rating

by Claire S.

85%

Playscore

based on

200 free spins + 25,000 free credits

Play now

Good to know

Available in 47 states
Massive promo selection
Exclusive games

3 payment methods

Play now

7

Fortune Coins casino review

79

/100

Expert rating

by Claire S.

92%

Playscore

based on

Up to 380,000 Gold Coins and 1,400 Fortune Coins

Play now

Good to know

Daily bonuses
Regular social media contests
Unique Fish Games

8

High 5 Casino review

79

/100

Expert rating

by Paul P.

79%

Playscore

based on

250 Gold Coins + 5 Sweeps Coins and 600 Diamonds

Play now

9

NoLimitCoins casino review

78

/100

Expert rating

by Charlie S.

86%

Playscore

based on

1,050,000 Gold Coins + 3,999 Sweeps Coins

Play now

Good to know

Reputable payment options
Ongoing promotions available
Clean design

10

Funrize casino review

77

/100

Expert rating

by Claire S.

79%

Playscore

based on

Up to 775,000 free coins and 700 promotional entries

Play now

11

Tao Fortune casino review

76

/100

Expert rating

by Charlie S.

87%

Playscore

based on

88,000 Tao Coins

Play now

Good to know

1,000,000 Tao-Coin prize
Helpful 24/7 support
Available in 45 states

12

Harrington casino review

74

/100

Expert rating

by Alex K.

69%

Playscore

based on

$10 no-deposit bonus + 100% up to $100

Play now

13

Delaware Park casino review

73

/100

Expert rating

by Ian Z.

62%

Playscore

based on

20 free spins + 100% up to $100

Play now

14

Dover Downs casino review

72

/100

Expert rating

by Melanie H.

68%

Playscore

based on

100% up to $200

Play now
Delaware gambling sites by type — what's legal?
Gambling in Delaware is fully regulated under the watchful eye of the Delaware Lottery. Online slots, casino table games, and poker are all legal in Delaware.
Delaware also legalized online sportsbooks – but so far, that isn't available. William Hill does have a license for retail sports betting in Delaware, but the operator hasn't yet ventured into the Delaware online sportsbook space.
Hopefully, it's only a matter of time before residents of Delaware can enjoy sports betting from the comfort of their devices. What is available is betting apps like Fliff where you can use Fliff Coin and Cash to place bets and earn points. With these points, you can claim vouchers for renowned companies such as Dominoes and Airbnb.
In Delaware, social and sweepstakes casinos are also allowed. Even though these aren't legally classed as gambling they do offer an authentic gambling experience. These types of casinos are all play-for-fun casinos yet you can still deposit money in order to receive more virtual coins.
| Gambling vertical | Offline legal age | Online legal age | Online since |
| --- | --- | --- | --- |
| Casinos | 21 | 21 | 2013 |
| Social casinos | n/a | 21 | 2013 |
| Sportsbooks | 21 | n/a | n/a |
| Poker | 21 | 21 | 2013 |
| Lottery | 18 | n/a | n/a |
| Horseracing | 18 | n/a | n/a |
| Bingo | 18 | n/a | n/a |
Online casinos in Delaware — legal since 2012
There are three Delaware online casinos that are the digital counterparts of the three racinos in Dover, Harrington, and Wilmington. All three online casinos are very similar in what they offer as they are jointly operated by Scientific Games and 888 Holdings. This makes Delaware a little unique, having a different model compared to other online casino states.
If you've ever been to an 888-operated online casino you'll feel right at home as everything from the sign-up screen, to the lobby, to payments is the same. If you're new, don't worry as 888 is known for creating user-friendly casinos.
The selection of slots on offer is on the limited side and you won't find some of the biggest slot providers here. However, there are around 14 progressive jackpot slots on offer. Table games are also available with a limited selection of blackJack, roulette, and video poker.
Online counterparts to established and trusted land-based casinos
Progressive jackpots available
All three casinos offer the same bonuses and game selection
A limited number of slots available
No live casino available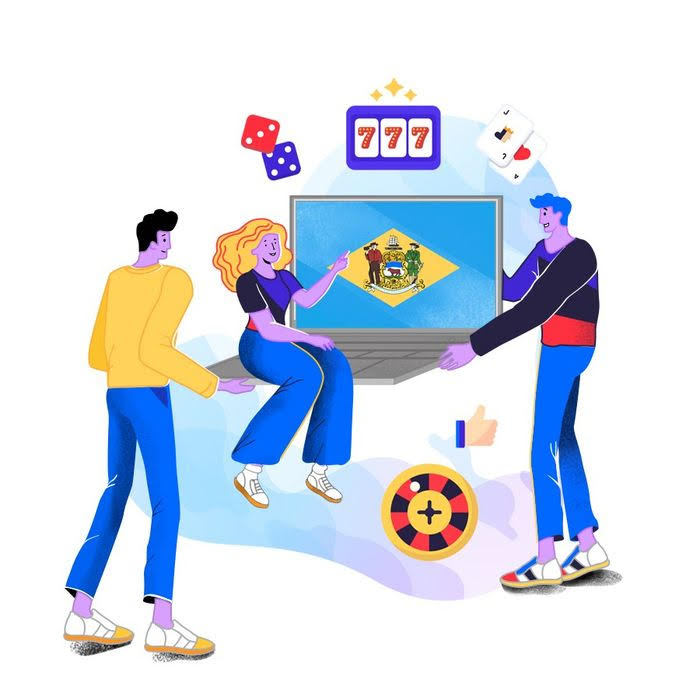 Online poker — legal since 2012
Online casinos in Delaware offer more than just slots and table games. In 2012, online poker was legalized and is now regulated by the state lottery. In 2014, poker also got a whole lot more interesting as Delaware was one of the states to sign the Multi-State Internet Gaming Agreement with Nevada. Later on, the state of New Jersey also signedp the agreement.
This agreement makes it possible for players from the signature states to compete against each other. These pool of players is a lot bigger and of course, makes the game more interesting as players don't have to wait around in empty lobbies for other poker players.
You can find online poker in Delaware at gambling sites that provide online slots and table games. You'llneed to download an app from the casino in order to play poker. All threeonline casinos in Delaware also offer a derent welcome bonus for poker players.
Legal online poker
Poker is legal both offline and online
Play poker with players from other states
Online poker bonuses are the same at all three casinos
Online betting sites
Delaware's gambling history starts with sports betting, specifically betting on horse racing. All three of the land-based casinos are built right next to a racetrack and that is why they are known as racinos. There's a lot of history of horse racing in the state, dating back to the 1920s when the Harrington Raceway was first inaugurated.
Since then, the management of sports betting has been taken up by the Delaware Lottery. Full-scale sports betting can only be done from the three land-based casinos. However, many retailers around Delaware are allowed to offer Football parlay wagering.
Unfortunately, there's some bad news for online gamblers: sports betting can only be done offline (even though online sportsbooks are legal in Delaware). William Hill does have a license to operate offline sports betting. But unlike what happened with Arizona gambling, no-one has yet taken the plunge into the Delaware online sports betting market.
So if you do want to partake in some sports betting in Delaware you'll have to get out of your jammies and visit a retailer or a casino.
Sports betting is legal both online and offline
Football Parlay Wagering available at retailers
No online sportsbooks available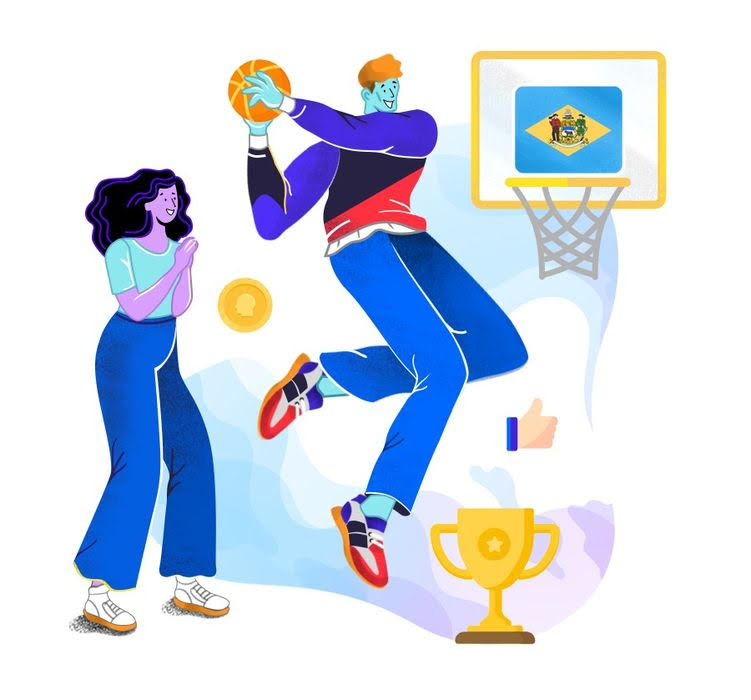 Other forms of gambling in Delaware
As with all gambling activities, the Delaware Lottery oversees all other types of gambling in Delaware. In the case of lottery game tickets, 30% of the ticket price goes towards the General Fund. Since 1975, Delawareans have contributed a total of $5.6 billion dollars into this General Fund through their gambling activities, with money going towards education, social services, and the environment.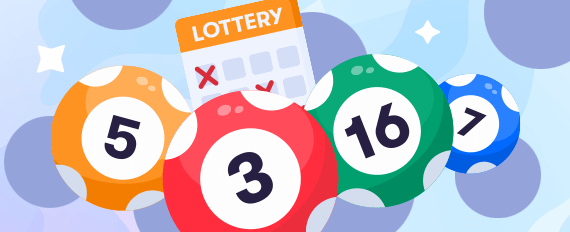 Lottery
The state lottery offers tickets to the two US lottery giants: Powerball and Mega Millions, together with another five lotteries. Scratch cards are also up for sale and you'll find scratchers from $1 to $25. To date, you cannot buy lottery tickets online.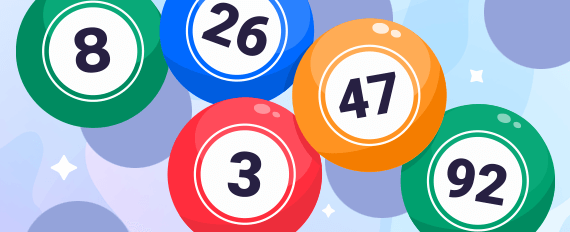 Keno
Keno is also available and players can wager from $1 to $20 per ticket with games starting every 4 minutes at selected retailers. Keno is still an offline affair. The only way to play Keno online would be through social/sweepstakes casinos.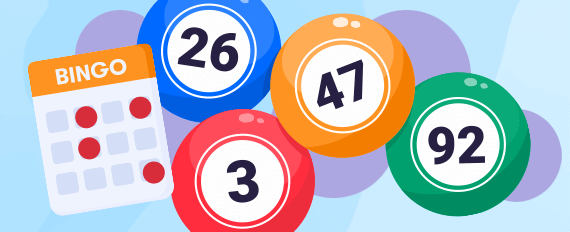 Bingo
When it comes to Bingo, there are around 8 Bingo Halls around Delaware that offer the service. Online bingo is not yet available in Delaware.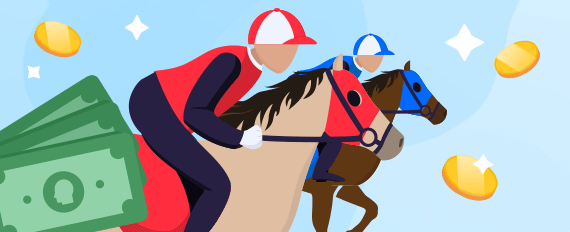 Horse racing
The state of Delaware has three racinos – these are casinos attached to racehorse tracks. With such a long history of horse racing in the state, it is no wonder this form of gambling is still very popular with Delawareans.
Offline gambling in Delaware
Since land-based and online gambling in Delaware is intertwined, we already gave a good overview of the three offline casinos in the state.
All the casinos in Delaware are known as racinos as they all have a racetrack attached to them. The oldest of racinothe Harrington Raceway & Casino which first opened its doors in 1920. The operator started out as a harness racetrack and it was only in 1996 that the slot parlor was added.
The Delaware Park Racetrack was established in 1937 and is the only racetrack where thoroughbred races are run between May and October. The casino has around 2,300 slots and two poker rooms.
Then there is the Dover Downs Hotel & Casino which opened in 1969 which started out as a speedway and horse track. Nowadays it's home to more than 2000 slots and an 18-table poker room.
| Casino | Location | Online Casino | Online Poker | Online Sportsbook |
| --- | --- | --- | --- | --- |
| Delaware Park Casino | Wilmington | Yes | Yes | No |
| Dover Downs Casino | Dover | Yes | Yes | No |
| Harrington Casino | Harrington | Yes | Yes | No |
How to choose the best Delaware gambling sites
Finding legal online gambling sites in Delaware is easy – currently, there are three and they're a branch of the three land-based racinos in Delaware. Which one you choose is entirely up to you as what they offer in terms of software, promotions, and user experience is very similar.
This is unlikely to change any time soon. Delaware is home to around 1 million residents so three casinos supplying slots, table games, and poker is more than enough for the state's residents.
The law about offshore online gambling is ambiguous in Delaware and there doesn't seem to be clear information about whether players using offshore sites would be penalized. However, keep in mind offshore websites operate outside of the United States, meaning they are not subject to US laws. When registering on a casino site you will be asked to give out a lot of personal information, including your social security number, DOB, and email address. There is no law that can be imposed on offshore casinos to keep this information safe. For this reason, we won't be reviewing any of these offshore gambling sites.
Similarly, there is no regulation making sure offshore casinos honor withdrawals. These casinos might accept Delaware players but they aren't licensed by the Delaware Lottery.
Trust seals
Always look for the Delaware Lottery logo. If the site doesn't have this then you'll know it isn't regulated by the state of Delaware and it should go straight onto your blacklist.
Products
To come on top here, casinos don't only need to have quantity but also have quality slot machines and table games. In the case of Delaware, casinos are operated by 888 and they all have the same number of slots and games on offer together with poker.
Live gambling
Online live casino games aren't an option in any of the three Delaware gambling sites. The closest thing to live gambling is their poker rooms where they share players with the states of Nevada and New Jersey.
Payments
Here you can look at what kind of deposit methods are available and whether these methods also allow withdrawals. Look at how easy it is to find this information and how transparent Delaware sites are about it. Compared to other states, Delaware does lag behind with gambling sites offering only 4 types of deposit options.
Mobile app
With more players playing on their devices it's important for gambling sites to have a native mobile app, so this is one important thing to look out for. Being managed by the same operator means that all three online sites have an Android and iOS app available.
Platform
Here you'll need to look at how user-friendly Delaware gambling sites are. Since all three sites are managed by the same operator we found the user experience didn't really differ from one site to the other.
Delaware gambling and safety
The Delaware Lottery oversees all forms of gambling within the state. They are assisted by the Delaware Gaming Enforcement which was established through House Bill number 310 in the 145th General Assembly of the House of Representatives.
The Division of Gaming Enforcement has exclusive jurisdiction over criminal offenses relating to gambling in Delaware. They investigate all applicants requiring a gambling license and assist the Delaware Lottery in the application of rules and regulations relating to gambling.
Delaware Lottery Games

Delaware Division Gaming Enforcement
Delaware gambling laws through time
Delaware gambling and its regulation have come a long way since 1933 when the State's legislature created their racing commission.

May 1974
How it all started
Delaware establishes its State Lottery. It will take until March 1975 for LOTTO Superfecta – Delaware Lottery's first game – to make its debut

1995
Slots make an appearance
Land-based slot machines are introduced at the three Delaware gambling sites. Table games will be added to the three racinos 15 years later in May 2010.

September 2009
Partial sports betting is now available
The three racinos introduce a version of sports bettering known as sports lottery. It will take three years for selected retailers to be able to offer sports lottery to their customers.

May 2012
The start of online gaming in Delaware
The Delaware Gaming Competitiveness Act is signed allowing the state lottery to offer online gambling in Delaware. Fast forward to November 2013, and Delaware becomes the first state to launch online gambling. 

June 2018
Sports betting hits Delaware in full
Full-scale sports betting is made available to the three casinos with the first bet being placed on the 5th of June.
Delaware gambling latest updates — is online sports betting around the corner?
Delaware's gambling laws are very advanced when compared to other states in the US. Throughout the years it feels like other states have been playing catch up. Delaware beat them to every iGaming milestone. But what's around the corner? In this section, we speculate about what may be next for the First State.
In April 2022, Delaware set yet another record for igaming revenue with a 73% increase year-on-year reaching $1.2m for the month.
Online sports betting is still not available as it's been said it's too expensive to launch. However, Vermin Kirk (Delaware Lottery Director) is on record saying that this needs to be re-evaluated after the pandemic.
FAQs
Is online gambling legal in Delaware?
Yes, online gambling is legal in Delaware. This means you can bet on slots, casino table games, and poker as long as this is done with a licensed operator. Check out our suggestions for the best online gambling sites in Delaware.
Is online sports betting legal in Delaware?
Technically, online sports betting is legal in Delaware, however, there is no way to place sports bets online. Instead, you will need to visit one of the three racinos.
How old do you need to be to gamble in Delaware?
The legal betting age in Delaware is 21. There are only a few exceptions to this rule as you can bet on horse racing, lottery and bingo if you are 18 and over. Check out more about the benefits of playing in Delaware on this page.
How do you bet on NFL Parlay in Delaware?
Retailers around the state can offer a limited type of sports bet known as the NFL Parlay. A sheet with multiple lines is given to the player who then has to choose three or more of these lines to place a bet on. The more lines picked, the higher the win but if only one line is wrong the player loses the bet.
Is Delaware part of the interstate online gambling compact?
Yes, they are, and this allows them to pool together poker players from different states such as Nevada, New Jersey and Michigan.