Best NFL betting sites for NFL bets
The NFL is THE league. The top of the pops. The most popular league of the most popular sport.
Love football and want to partake in some NFL football betting? Well, that can be easier said than done.
There are hundreds of NFL bookies, and even the best NFL gambling sites can be confusing to navigate.
That's why we're here, to get you started on everything you need to know about online NFL betting.
Let's jump right in with our list of the best NFL betting sites:
Sportsbook Logo
Odds rating
Bonus
Go to sportsbook Button
Show more
T&C

1

BetRivers sportsbook review

83

/100

Expert rating

by Ian Z.

86%

Playscore

based on

Second Chance Bet of up to $500

Play now

Good to know

420 NFL wager options
Available in 11 states
Strong football odds

6 payment methods

Play now

2

bet365 sportsbook review

82

/100

Expert rating

by Ian Z.

89%

Playscore

based on

Bet $1 get $200 in Bonus Bets

Play now

21+. Gambling problem? Call 1-800-Gambler (call or text in Colorado).

3

SugarHouse sportsbook review

75

/100

Expert rating

by Ramona D.

89%

Playscore

based on

Second Chance Bet of up to $500

Play now

4

Fliff social sportsbook review

80

/100

Expert rating

by Ramona D.

83%

Playscore

based on

100% up to $100 FC

Play now

Good to know

Good sport selection
Offers college sports
Available in 41 states

5 payment methods

Play now

5

ClutchBet sportsbook review

79

/100

Expert rating

by Paul P.

80%

Playscore

based on

100% up to $1,000 in Free Bets

Play now

Good to know

Live micro-betting
Same-game parlays
Excellent customer support

7 payment methods

Play now

6

Borgata sportsbook review

85

/100

Expert rating

by Ian Z.

85%

Playscore

based on

Bet $20 get $100 in Free Bets

Play now

Good to know

NFL Awards betting options
100+ NFL markets
Strong football odds

14 payment methods

Play now

7

BetMGM sportsbook review

85

/100

Expert rating

by Anna M.

91%

Playscore

based on

Up to $1,000 back in Bonus Bets

Play now
When we make these rankings, we look at far more than just the site's scores. We take a look at every single aspect of NFL sports betting, including but not limited to the bonuses, the odds, the number of markets available, and even the percentage payouts. We want to make sure that you know exactly where to bet on NFL games for the best NFL wagering experience.
NFL betting sites: Super Bowl calls the shots
You can't bring up the NFL without mentioning the cherry on the NFL cake, the Super Bowl. The highlight of every NFL season, the Super Bowl is the final game and rounds off each season with a bang. It's a glorious spectacle and is the highlight of US football betting.
All respectable NFL sportsbooks will also have wagers for the Super Bowl. Some NFL betting sites are better than others and delve quite deep into Super Bowl markets.
Here at Time2play we love the Super Bowl and our betting experts have created a dedicated page for it. But we've also gone ahead and picked the best Super Bowl sportsbook here.
For everything, you need to know about Super Bowl betting, feel free to check out our Super Bowl page.
How to pick the best NFL betting sites?
So how exactly do we go about rating the best NFL betting sites? We look at the odds, the bet types, the bonuses, the usability, and much more. We do this all specifically concerning NFL betting, not just football betting in general. With Time2play, you know that you're getting quality analysis on online NFL gambling.
With this in mind, here's a full breakdown of how we decide which sites are the best NFL betting sites:
Odds
Sometimes NFL sportsbooks like to be sneaky and rig the odds heavily in their favor. We understand of course that NFL betting sites need to make money, but when they go too far then we have a problem. Betting odds can be a bit tricky since they are always fluctuating, so it's hard to get an exact figure. However we have tools that allow us to get a close approximation to that number, and so we're confident in all our judgments. Every time we calculate, we hope to get a percentage payout that's close to 100%. The higher the number, the better the score, and the more likely we'll be to promote the NFL gambling site.
Bet types and features
US betting NFL sites tend to love their parlays and money line bets a little bit too much. We want to see a variety of bet types when we look at NFL gambling sites. This includes spreads, totals, and even a few over-unders, really anything that adds a bit of variety and spice into our NFL betting markets. Features are also something we value a lot, and we're certain to highly rate any NFL betting site with a large number of features. When we see features such as a bet builder, live streams for the NFL, or even a help tooltip to explain NFL betting rules, we rate the sportsbook just a little bit higher each time. For more information, check out our section on bet types below.
Apps and platforms
We're lucky enough to be born in the 21st century, where we can bet on our phones instead of carrier pigeons. At Time2play, we fully expect NFL bets to be available on our mobile devices, with no exceptions. No serious NFL betting site wouldn't have phone compatibility, with all of the features available on both phones and desktops, fast loading times, and zero glitches. Anything less has no chance of making our 'best-betting sites' list.
Bonuses
When people ask us how to bet on NFL games, the first thing we like to tell them is to look for a good promo. Promos and bonuses are free money just waiting to be claimed, and all the better if those promos are tied to NFL bets.
Our main focus is NFL promos specifically, though we'll give a few extra points for betting sites with several other promos as well. We want to make sure that the NFL betting site has a good selection of NFL promos and doesn't also burden the bettor with harsh wagering requirements. We go through those pesky T&Cs for you, and make sure that betting sites with the best promos make it to the top of the rankings list.
Usability
Our goal is to answer the question "how does NFL betting work", not "how does the NFL betting site work". A good NFL sportsbook should be intuitive and easy to use right off the bat. We expect to be able to understand how a site works just by looking at it, without needing a giant user manual for it.
Usability includes for us things like: how easy is the site to navigate? Does the site have a functioning search bar? Is there decent filtering to get to NFL bets quicker? If you're confused about how to bet on NFL games, are there live chat or customer support options? All these things and more help to make a site more usable and easy to understand, and make a site much better in our eyes.
Overall betting site rating
This pretty much covers everything else. All the smaller, less important details, that help round out the score. Things like the number of states a betting site is available in, how many payment methods it has, or even really how many other sports options it has. None of these are essential for NFL betting, but they help make a sportsbook prettier in our eyes and push it that little bit higher up the rankings table.
NFL bet types — a closer look
New to NFL betting? You might have found the perfect operator from a reputable list of betting sites, but feel put off when you see a lot of unknown terms. You can easily be confused by words like 'futures', 'over-unders', and 'moneyline'. But we've collected some easy descriptions to get you started: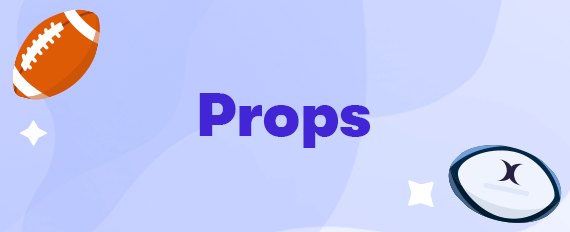 Props
Proposition bets, also known as 'props', are all the wild and wacky bets that can't go anywhere else. Pretty much anything under the sun can be a prop bet, so use these to go crazy.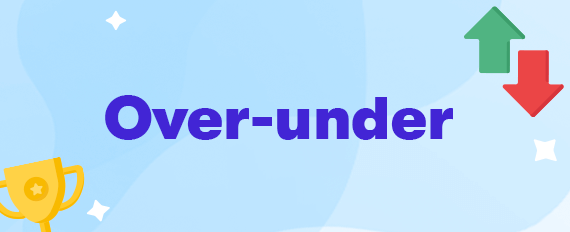 Over-under
Over-under, also known as 'totals', is explained in their name. To put it simply, an NFL betting site will try and guess the total score of an NFL game, and all you have to do is bet on if the score is 'over' or 'under', aka too low or too high.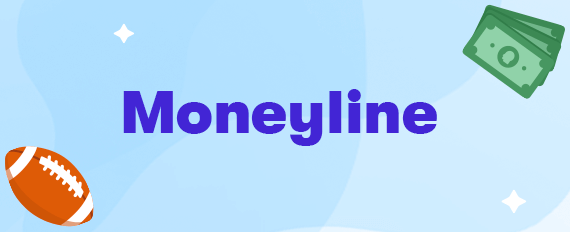 Moneyline
The most basic NFL bet there is. Simply bet on who you think will win a match. Doesn't get easier than that.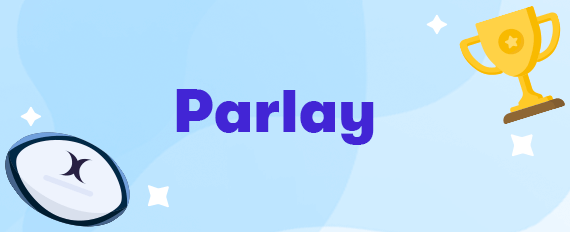 Parlay
USA betting sites love their parlay bets. Simply put, you can join several bets into one large, parlay bet. The more bets you join in one, the higher the bonus payout. Be warned though, if just one of the bets fails, you'll lose everything.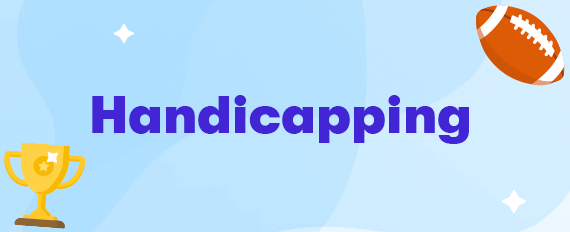 Handicapping
Betting on the favorites to win can be a bit underwhelming since you're likely to get few rewards. 'Handicapping' solves this, by giving the favorites a handicap. The favorite team might have a -4 handicap, meaning they need to win by 4 points or it will still be counted as a loss.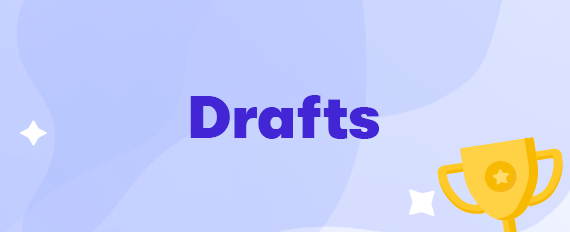 Drafts
Draft betting is betting on the NFL Draft. It's all in the name. Bettors can bet on who will be picked, on the rounds they'll be picked, the draft order, and anything else related to the NFL Draft.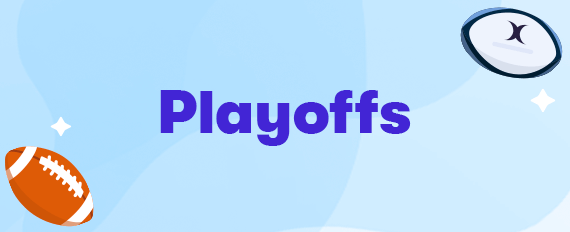 Playoffs
Once again, it's all in the name. Playoff bets are bets on the NFL Playoffs. Which teams will make it to the playoffs, which teams will be knocked out, and which teams will make it to the coveted Super Bowl.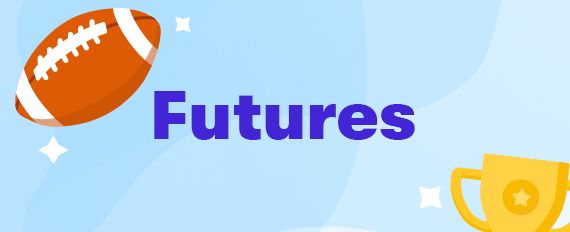 Futures
Futures are just like moneyline bets, however, instead of betting on a winner of a match, you're betting on a winner of a league. Think the NY Jets will win the Super Bowl? Place a future bet on them. These bets are usually available well in advance of the actual event, hence their name.
Betting 101 — Best way to bet on NFL games
Now that we've shown you what the best NFL betting sites are, it's time to learn how to bet on the NFL. Betting can be quite tricky, especially for newcomers, so we at Time2play are here to give you all a step-by-step guide on placing those NFL bets. While we're at it, we'll even slip in a few tips to help get you that extra bit of cash.

Step 1
Research
The first thing you should always do is research the sportsbook you want to place bets on. This applies not just to NFL bets, but any bet of any kind. You could be in for losing a lot more than just cash if you accidentally bet on a blacklisted site. Of course, all sites we recommend are safe, but it's still always good to do some research yourself.  For more NFL-specific advice, you could also research what NFL bonuses the site has available. See if there are any NFL prize pools or early pay-out options you can take advantage of that the site is offering.

Step 2
Set up an account
Once you've picked your NFL sportsbook, it's time to set up an account. You'll want all of your details handy so that you can fill in the registration fields nicely and quickly. If you've done your research beforehand, you'll probably be able to input a bonus code at this point and take advantage of a nice registration bonus that could help you with your NFL betting.

Step 3
Head to the 'NFL' section
Now you'll need to find the NFL bets. Most decent sportsbooks will have a good search bar, so simply typing NFL into that bar should take you where you need to go. If that doesn't work, you can also search for a sports sidebar that will have 'football' listed on it, and from there you can hop on over to the NFL.

Step 4
Place a bet
From here, all the NFL bets are at your disposal. Just click on one, choose how much cash you want to bet, and hit 'confirm'. That's all it takes. If you're new to betting, try to stick to simpler bets such as moneyline bets, and focus on teams that you already know quite well. Before you know it, you'll be stringing some crazy parlays together in no time – but first, have some patience and learn.

Step 5
Wait, and hopefully, win
Once you've placed a bet, all there's left is to wait. This can take a while, especially if you've placed a future bet on a league 3 years from now. Whilst those 3 years pass, you can try out live betting for quicker results. Once you've won, go ahead and withdraw your winnings. Alternatively, you can use them to place more bets. The choice is all yours, so go wild.
How to make money — our expert NFL betting tips
The main reason we're all here. Everybody loves good old cash, and it's always better when we get to win some instead of handing it over to the sportsbook. This guide should help you get a few extra Ben Franklins when you bet on NFL games.
Is betting on the NFL legal? A state-by-state analysis
Sports betting in America can be a little bit iffy, and we certainly won't blame anyone if they're a little nervous about the legality of it all. Here at Time2play we've gone ahead and parsed through those pesky laws for you, to help ease your mind a little bit.
For a quick summary, if sports betting is legal in your state, then the NFL is legal to bet on. It's less a question of 'is it legal?', and more a question of 'is it legal online, or do I have to go in person?'. For a state-by-state analysis of all the states with legal sports betting, check out our table below:
| State | In-Person | Mobile |
| --- | --- | --- |
| Washington | Yes | No |
| Oregon | Yes | Yes |
| Nevada | Yes | Yes |
| Arizona | Yes | Yes |
| New Mexico | Yes | No |
| Colorado | Yes | Yes |
| Wyoming | Yes | Yes |
| Montana | Yes (via kiosks) | No |
| South Dakota | Yes | No |
| Nebraska | NFL betting coming soon | NFL betting coming soon |
| Iowa | Yes | Yes |
| Wisconsin | Yes | No |
| Michigan | Yes | Yes |
| Illinois | Yes | Yes |
| Indiana | Yes | Yes |
| Arkansas | Yes | Yes |
| Louisiana | Yes | Yes |
| Mississippi | Yes | No |
| Tennesse | No | Yes |
| Florida | Yes | Yes |
| North Carolina | Yes | No |
| Virginia | Coming soon | Yes |
| West Virginia | Yes | Yes |
| Maryland | Yes | Yes |
| Delaware | Yes | No |
| Pennsylvania | Yes | Yes |
| New Jersey | Yes | Yes |
| New York | Yes | Yes |
| Connecticut | Yes | Yes |
| Rhode Island | Yes | Yes |
| New Hampshire | Yes | Yes |
FAQs
Where can I place a bet on the NFL?
Practically every sportsbook out there will have options for the NFL, but if it's the best you're looking for, why not check out our recommendations? Head on to our list of the best sites, and why they deserve to be there.
How do I bet on the NFL online?
What is the best way to bet on the NFL?
If you want to make money and not lose money, the best way is to play it slow and safe, making small bets on teams you know. We've got a few expert tips that you can check out, but as long as you stick to your budget and don't go wild chasing losses, you'll be fine.
What is the best bet type to make?
There isn't really a best bet type, since all of them have their pros and cons. Some, like moneyline bets, are a safer option whilst others, like parlays, can bring in the big bucks. For a deep dive into the most popular NFL bet types, check out our section above.
Can I bet on NFL games online legally?
If sports betting is legal in your state, then NFL gambling is legal. Still, some states only allow in-person NFL betting, whilst others allow online gambling. It can be a bit hard to remember which states allow what, so check out our states table above for more information.