81
/100
Expert rating
by

Paul P.
Best similar casino
We're not in partnership with this casino. Consider our recommended brands below for a similar experience.
WOW Vegas casino
1.5 million WOW Coins + 30 free Sweepstakes Coins
Wondering just how huge Huuuge casino really is? We'll go on a ride through all the Huuuge casino slots, their app, the software they use and their Huuuge jackpots, and the casino's safety standards.
At Huuuge casino, real money is not used to make bets. Instead, bets are placed using a virtual currency called Chips. It's a good choice for players who just want some casual fun.
Pros and cons
Daily free chips
190+ slots
Exclusive games
Few table games
Bad filtering
Lacks support options
General ratings
How we rate
Our main score is the Expert Rating, which ranks casinos on over 60 criteria in eight different sections, including bonuses, games, safety, and more.
Read more
88%
Playscore
based on 6 critics
90 90
90
88
86
83
What is our Playscore?
The Playscore represents the average rating according to top critic sites for a given gambling operator.
Read more
General info
| | |
| --- | --- |
| Launch date | 01/01/2015 |
| Company behind | Huuuge Games |
Best alternatives to Huuuge casino
Stake.us casino
250,000 Gold Coins and $25 Stake Cash
Fortune Coins casino
Up to 380,000 Gold Coins and 1,400 Fortune Coins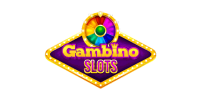 Gambino Slots casino
200 free spins + 25,000 free credits
Editor's note
This review is based on the operator's current offer. Data and analysis are accurate at the time of publishing, but may be subject to change as the operator's offer expands.
Expert verdict
Huuuge casino is certainly trying hard to live up to its name. In many ways it succeeds.
When it comes to bonuses and games, Huuuge nails it for the most part. It's crazy just how much stuff is given away for free, and there's rarely going to be a time where you can't throw a small bet due to lack of chips. The lack of table games is quite disappointing, but 190+ slots make up for it in my eyes.
The software itself is also very smooth, with fast loading times on both desktop and mobile. The reliance on Facebook also makes payments a lot easier and adds to safety. The use of apps also means that Huuuge is the same on both desktop and mobile, and leads to a nice unified experience all around.
The only real complaint comes with the lack of support options. Any casino, social or not, should have more options than just a hard-to-find web form and Facebook Messenger. Even a simple email would go a long way. It's a minor blight on an otherwise solid site, and overall this social casino is certainly worth checking out.
State differences
Huuuge casino is available in 49 states across the US, excluding Washington (WA). There is no difference between versions of Huuuge casino accessible in all 49 states.
Washington state
Huuuge casino used to be available in the state of Washington, however it has been removed following a lawsuit that was settled in 2021. If you are a resident of Washington, and lost money at Huuuge casino between April 6th, 2014 – August 21st, 2020, you may be entitled to a settlement.
How does Huuuge casino USA work?
So what exactly is a social casino? To put it simply, it's a betting site where virtual currency is used for bets. This means that there are no withdrawals to be made, and it also means you can play without losing any money. Pretty simple right.
Huuuge casino uses a virtual currency called Chips. Just like real money casino sites, you can earn Chips by winning them in Huuuge casino slots. Alternatively, you can get them for free from one of the many Huuuge casino bonuses, or just buy them outright from the shop.
Since this is a social casino, you can play in far more states than a real money casino, and you can even play whilst overseas. Just keep in mind you can't win real money playing at Huuuge.
Huuuge casino bonuses
The Huuuge casino no deposit bonus comes charging in with 5 million Chips, and even gives a little tutorial on how the Huuuge casino slots are played. You can get an additional 30,000 bonus Chips every 15 minutes, as well as a random bonus every 8 hours.
Players are also handed a free lottery ticket every 6 hours, which they can use to try their luck in the lottery game. Players can also get Chips and lottery tickets as a reward for gaining levels, and can try their luck once a day with a free spin for a chance at even more rewards.
Bonus facts
| Category | Details |
| --- | --- |
| Welcome bonus | 5,000,000 Chips |
| Bonus codes | N/A |
| Daily credits | 30,000 Chips every 15 mins |
| Free spins | Yes, daily free spin at the wheel |
| Game-specific bonuses | N/A |
| VIP rewards | Yes, Huuuge REWARDS |
| Other promotions and events | Lottery ticket every six hours, shop bonus every eight hours |
The casino rounds everything off with rotating sales to their in-game shop, which players can take advantage of to buy Chips at cheaper prices.
There are no Huuuge casino promo codes. Even the Facebook exclusive promotions are accessible simply by clicking on the link.
Bonus rating
90
/100
Loads of freebies handed out
Daily offers
No bonus codes required
Who doesn't love freebies? They certainly seem to love them at this online casino, since it insists on giving away half its stuff for free.

The Huuuge casino no deposit bonus is quite generous at 5 million Chips. Add the 30K Chips every 15 minutes, plus the random winnings from the daily free spin, lottery ticket, and shop online casino bonus offers, and players will practically be swimming in Chips.

The only drawback is the lack of tournaments, which can give players a bit of fun as well as earning more free Chips. Still, it's pretty minor when you consider just how much Huuuge is already offering.
Huuuge casino games
Huuuge casino comes in at 201 games. This constitutes 196 slots, and five table games.
Games are regularly added in, so that number is sure to grow even higher. Since Huuuge uses its in-house software, plenty of online casino games are also exclusive to the site. .
Games facts
| Category | Details |
| --- | --- |
| Expert's pick | Charms Madison's Farm |
| Slots | 196 |
| Popular slot | Huuuge Diamonds |
| Jackpots | N/A |
| Top jackpot | N/A |
| Tables games | 5 |
| Popular table game | Texas Hold 'Em Sit and Go |
| Live games | N/A |
| Popular live game | N/A |
| Average RTP | 96.57% |
| Demo-play availability | N/A |
There is also the option to purchase more lottery tickets or spins on the wheel, though that requires real money to do.
Games rating
70
/100
Great choice for slots, but not much else
200+ games
Daily lottery available
Only 5 table games
Requires levelling up to unlock games
The slot machine selection is genuinely impressive. They really do have some amazing slots games, and it's clear they're trying hard in that department. Everywhere else though, Huuuge falls flat.

The table games section is a bit of a joke. 5 table games on a site called Huuuge casino is just silly no matter how you spin it. If you're looking for a social casino that has a huge slot and table games catalog, then BetRivers.net is the one for you. 

You'll also have to gain levels to play additional slots, which can be a bit annoying if you want to try out something new and fresh.

The positives: a large number of great slot machines, most of which you won't find anywhere else thanks to the custom software.
If you still need convincing, you can also try your hand at the lottery or wheel, though you'll have to pay real money for extra tickets. Considering the site is constantly giving out free tickets and spins, I'm willing to give them a pass here.
Available software at Huuuge casino
Huuuge casino mostly relies on its in-house software to present new spins on classic games. This gives the bonus of having most of the games be exclusive to the Huuuge casino app, providing a fresh experience for players.
Software facts
| Category | Details |
| --- | --- |
| Most popular slot software | In-house |
| Number of software providers | 3 |
| Live providers | N/A |
| Most popular live software | N/A |
| Bespoke software | Yes |
| Download required? | Yes |
If you are looking for some classics, other providers like Aristocrat and Playtech have also pitched in. For the most part, the site runs smoothly with fast loading times, however on the app slots do need to be downloaded individually, which can take up time and space.
Available software
Playtech

Aristocrat
Software rating
80
/100
Fast and efficient software
Exclusive games
Fast loading times
If you're just looking for something fast and efficient, then you've certainly found it here. Huuuge casino runs without any major problems or glitches and has fast loading times. It's a solid experience all the way through.

The big bonus about Huuuge's software is its unique games. Huuuge has a large number of exclusive games found on the site, all of a high quality. As a person who constantly goes through these casino apps, it's always nice to have something fresh presented to me.

There are also some well-known providers like Playtech thrown into the mix, so fans of slot machines like Miss Fortune or Tiki Paradise will be happy here.

The only real downside comes with the lack of any live software, so players who might want to play some live poker will have to look elsewhere.
Huuuge casino payments
Huuuge casino works exclusively with apps, whether it's Facebook for desktops or Google Play/App Store for mobile. This means that all purchases are made through their app stores, rather than by Huuuge itself.
Payment facts
| Category | Details |
| --- | --- |
| Number of payment methods | 3+ |
| Popular payment | PayPal |
| Minimum purchase | $1 |
| Maximum purchase | $20 |
| Average purchase time | Instant |
| Prize redemption | N/A |
| Minimum prize redemption | N/A |
| Average prize-redemption time | N/A |
You can use any payment method accepted by these apps, including debit or credit cards, e-wallets like PayPal, or even Pay with Phone. Just press on the item you want to buy and choose your preferred payment method
Deposit methods
PayPal

Visa

MasterCard

Meta Pay
Payments rating
90
/100
Good payment options all round
Facebook Pay for extra security
Constant freebies
Too many micro-transactions
It's a bit weird reviewing this section if I'm being a little honest. Huuuge casino exclusively uses its app to handle payments, which means this suddenly turned from a review of their payments to a review of Facebook payments.

These are all well-established payment methods, with fast and reliable transactions. What Huuuge has done here is smart, why bother fiddling with your own sub-par transaction system when you can let the experts do it for you. It's fast, easy, and an all-around good choice.

My only complaint comes with just how many micro-transactions there are. There are 10 micro-transactions just for lottery tickets, with seven popping up whilst you play. It's not the biggest issue, especially since you get so much for free, but it gets annoying after a while.
Is Huuuge safe?
One good bonus of playing through Facebook is the extra safety that comes with it. You'll be playing with Facebook's beefed-up safety features, whilst also giving away very little personal information. The site will collect your email and friends list, but the privacy policy keeps those safe from harmful eyes.
Safety facts
| Category | Details |
| --- | --- |
| RNG auditing seals | N/A |
| Responsible gaming seals | N/A |
| Licenses | N/A |
| SSL encryption | 218-bit |
| Two-factor authentication | Not available |
| Legal age | 18 |
| Purchase, play amount, and gameplay limits | Not available |
| Self-exclusion | Not available |
| Cooling-off period | Not available |
The Huuuge casino app also allows players to play as a guest, which reduces the personal information you hand out even more. All you need is a functioning email and you're good to go.
Finally, if you do feel like you've lost control, Huuuge casino does offer a few helpful websites and helplines, and can even block your access to the site for a year or more.
Safety rating
88
/100
A safe and responsible site
218-Bit SSL encryption
Register using FB
Just like with payments, Huuuge casino lets the big boys do the job with safety by having you come in through the Facebook app. They get to benefit from FB's bulked-up security, whilst also keeping the personal information you disclose to a minimum.

The real standout for me though is the Responsible Gaming options. The fact that it even has RG options is impressive for social casinos, as quite a few of them get away with nothing here. We recently tore into LuckyLands casino for omitting this section entirely.

Huuuge on the other hand has a section filled with helplines and websites to help deal with problem gambling, and can even block your account for a minimum of one year if you're feeling you've lost control.

The only problem is whilst this section is good, it's also hard to find. There are no RG seals on the site, so you'll need to discover it buried in the FAQ section, under 'Video Game Behavior Disorder Resources'.
Support
Huuuge casino doesn't have the contact options you'd find at the best online casinos. You've got FB messenger, a web form hidden on their website, and a FAQ.
Support facts
| Category | Details |
| --- | --- |
| Customer support availability | Not disclosed |
| Live chat | N/A |
| Email | N/A |
| Contact number | N/A |
| On-page support | Web form |
Facebook Messenger seems to be their main way of dealing with players though it should be noted that their FB does not have a 'responsive' tag. This means you might have to wait a while before someone reaches out to you.
Support rating
55
/100
Lack of communication methods
Decent FAQ
Facebook Messenger
No phone
No email
No live chat
Social casinos do tend to skimp out a bit on support methods, but this one takes the cake. Your options are quite limited here, so I'll go through them one by one.

First is the FAQ, which is fine. It lacks a few questions and its information can be a bit cut and dry sometimes, but overall it gets the job done. It's also quite easy to find and is even available on their main website.

Next is the web form. It's not readily available on the app, so players will need to go to Huuuge's home website to fill it. Considering players don't even go on the home website to play the actual casino, this seems unnecessary.

Finally, there's Facebook Messenger, which is their main way of communicating with players. I do have to point out that our responses came in a decent time and with good clarity, but I'd be lying if the lack of a 'responsive' badge didn't concern me.

Facebook tracks the average time it takes to respond to messages, so the average experience for most players is evidently on the low end. If you have a question, be prepared to wait a bit for an answer.
Usability – the Huuuge casino experience rated
Here are all of the essential details that you need to know regarding Huuuge casino's platform:
Registration is just one tap where you allow the app to access your information.
The welcome offer comes in instantly after you register, in the form of a tutorial.
The desktop and mobile UX is exactly the same, just optimized for the scale of the device.
The website is straightforward to navigate and understand.
There is no search option, and players can only filter by favorites.
Usability facts
| Category | Details |
| --- | --- |
| Mobile app | iOS and Android |
| Mobile game availability | Full suite |
| Ease of navigation | Very easy |
| Game filters | Only favorites |
| Search function | N/A |
| Loading speed | 0.3 sec |
| UX and UI rating | Excellent |
| Other products | N/A |
If you're playing on mobile, you will have to download the slots individually. Just tap the green arrow next to the slot you want to play, and it should be available in a few seconds.
Usability rating
80
/100
A great experience overall
Optimized for all devices
1 tap registration
Huuuge casino has an excellent site. It's easy to navigate, with large buttons clearly labeled. It's also not overly cluttered, the simple but pretty design allows for much faster loading times.

We recently complained about Luckyland's excessive graphics and visuals which slowed down loading times, but you won't have that problem here.

The desktop version available on Facebook is the same as the version available for mobile apps, so if you like one, you're bound to like the other. Downloading the slots on mobile can be a drag, but it takes a small amount of space and is over in a few seconds.

The only real complaint comes with the lack of any search options at all. Players can also only filter by their favorite slots, with no filters for theme, software providers, or even jackpots. I'm just saying, 196 slots are a lot of slots to scroll through to figure out which ones are your favorites.
Sources