The best esports betting sites 2023
Video game betting is a brand new and exciting market in the USA, which is why plenty of excellent esports betting websites are popping up.
Of course, new markets bring new questions like 'how to bet on esports?' or 'what are the best betting sites for esports?'
Fear not, we are here to help. We'll walk you through everything there is to know about esports wagering, starting with the best esport sportsbooks.
If you want to get started with egaming bets, then these are the top esports betting sites around:
Sportsbook Logo
Odds rating
Bonus
Go to sportsbook Button
Show more
T&C

1

BetRivers sportsbook review

83

/100

Expert rating

by Ian Z.

86%

Playscore

based on

Second Chance Bet of up to $500

Play now

2

bet365 sportsbook review

82

/100

Expert rating

by Ian Z.

89%

Playscore

based on

Bet $1 get $200 in Bonus Bets

Play now

21+. Gambling problem? Call 1-800-Gambler (call or text in Colorado).

3

SugarHouse sportsbook review

75

/100

Expert rating

by Ramona D.

89%

Playscore

based on

Second Chance Bet of up to $500

Play now

4

ClutchBet sportsbook review

79

/100

Expert rating

by Paul P.

80%

Playscore

based on

100% up to $1,000 in Free Bets

Play now

Good to know

Live micro-betting
Same-game parlays
Excellent customer support

7 payment methods

Play now
The above sites are the best ones specifically for esports betting, with all the features to give you the best esports online betting experience.
This means twe've looked at what markets and wagers are available and if there are any promotions tied to these wagers. We've looked at payout percentages, live streaming, and the esports betting platform itself.
With all this in mind, we've put in the best ones above. If you don't believe us, then keep reading, and we'll break down what makes these video game betting sites tick.
Esports betting sites broken down — popular video games to bet on
When it comes to US esports betting, you can't just look at the number of markets available for the sport. You're going to want to see what leagues are on offer, and all the different types of video games you can bet on. We don't just want to see League of Legends (LoL) appear for the billionth time, we want the esports betting website to have other games such as DOTA 2 or Valorant.
Unfortunately, if you want to bet on esports, USA sportsbooks tend to be a bit lacking. Most, like Caesars, don't even have the option for egames betting, and the ones that do tend to focus heavily on LoL. So we've gone ahead and put down a handy table for you guys, which should help out if you're looking for a particular video game betting market.
For example, Bet365 offers quite a few markets for Valorant and DOTA 2, with the NJ esports betting site letting you bet on both the DPC NA Div 1 and Div 2 for DOTA 2. It also features a massive lineup for LoL, with markets for 10 championships. Other esports gambling sites like BetRivers and Sugarhouse also have LoL, but they don't offer anywhere near as many LoL leagues.
BetRivers, though, is the best esports betting site for CS:GO, with several markets in the ESL Pro League, and occasional odds boost to spice things up.
| Video game | Top esports betting sites | Best market |
| --- | --- | --- |
| CS:GO | BetRivers sportsbook | Match Markets |
| League of Legends (LoL) | Bet365 sportsbook | Map Markets |
| DOTA 2 | Bet365 sportsbook | Map Markets |
| Valorant | Bet365 sportsbook | Tournament Betting |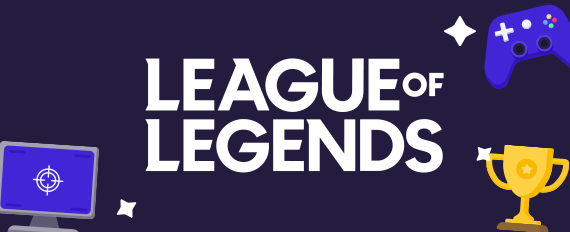 League of Legends (LoL)
2 teams of 5 players each compete to destroy the other team's 'Nexus'. Every player picks a 'champion' and fights to defeat the other team's champions and destroy their base.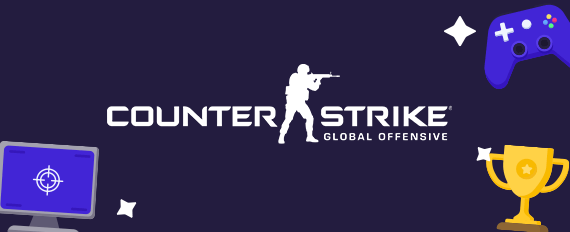 CS:GO
One of the most popular esports. Here 2 teams, the Terrorists and Counter-Terrorists, are pitted against each other in different objective-based game modes.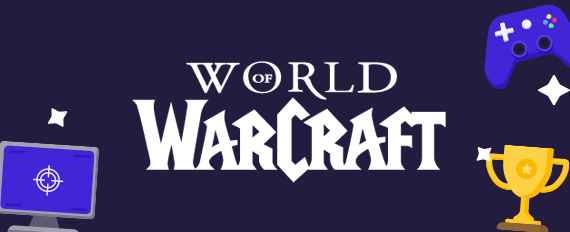 World of Warcraft (WoW)
Easily the most famous Massively Multiplayer Online Role-Playing Game (MMORPG), where players fight against each other in PvP battles, or as a team to complete 'Raids'.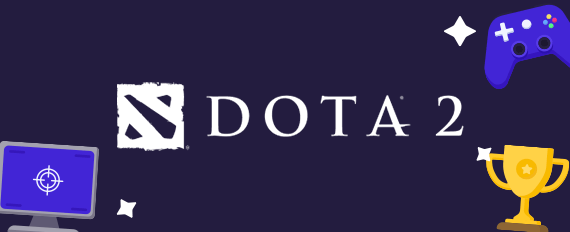 DOTA 2
Originally a mod for Warcraft 3, this is a Multiplayer Online Battle Arena (MOBA) game similar to LoL. Players use 'heroes' to destroy the opposing team's base and claim victory.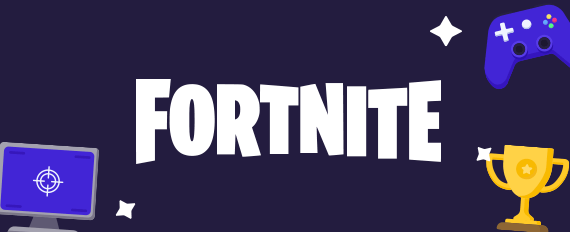 Fortnite
A 'battle royale' game with a small dose of construction mixed in. Each game is played with 100 players, and players compete to be the last man standing.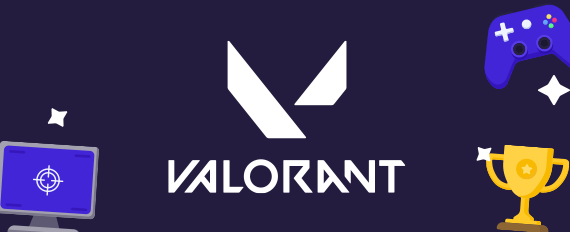 Valorant
A first-person hero shooter. Players pick a hero, each with unique abilities and skills, and in teams of 5, they compete in different objective-based game modes.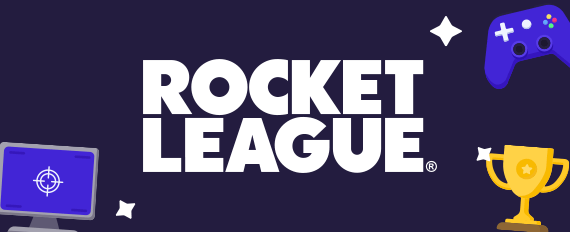 Rocket League
Soccer, but with cars. What more do you need to know? Players play as cars, and in teams, they drive their cars into a large soccer ball and score goals in the other team's net.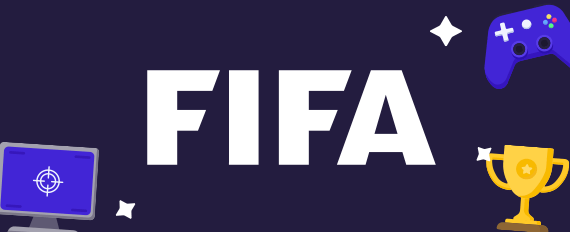 FIFA
FIFA is a good, old-fashioned soccer video game. Players build a soccer team and compete against other teams in leagues to win. Some players are associated with actual soccer teams.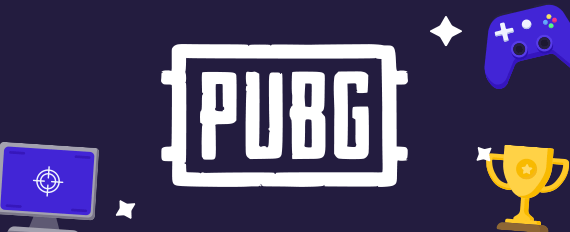 PUBG
A classic 'battle royale' game. Players can either play solo or in teams and will fight in matches of up to 100 players to be the last man standing.
How to choose the best sites for esports gambling
Here at Time2Play, we want to give you the complete picture when it comes to esports betting sites. To do this, we look at a wide variety of factors to see why an esports gambling site might be the best. We want to make sure that the site has a good selection of video games you can bet on, that there are some nice offers attached to esports, and that you can get good returns when you bet on esports.
Here's a breakdown of everything we look at to make sure you have the best esports betting experience:
Recommended esports bets — the different types
Making esports bets can sometimes be a little weird, especially for first-timers. There are some unusual bet types in esports, to put it mildly. Luckily for you guys, we're here to give you a quick rundown of all the different bet types that you can find when betting on esports. We've popped a quick summary of all the main types below, to help get you guys started on esports betting:

1
Skin betting
Why make bets with money when you can make bets with 'skins' instead? 'Skin betting' is the idea of placing bets not with cash, but with cosmetic 'skins' from various videogames. This is a common bet type for CS:GO, where players will bet using skins that they earn in-game, and then transfer the skins between each other. It's a nice way to make bets whilst keeping your hard-earned cash for yourself.

2
Fantasy betting
Why rely on any random team when you can just build your own? In fantasy sports betting, bettors choose a line-up of esports players, and then sit back and watch them play games and score points. The better they play, the more money you make, nice and simple.

3
Betting on streamers
Instead of betting on a professional esports team, sometimes you have the option to bet on a streamer instead. These will be streamers who compete in competitive rounds that are usually just for Twitch streamers, though sometimes Facebook and Youtube streamers feature as well. This is fairly similar to your average live betting, with AI constantly monitoring the streamer and giving you fast, updated odds for you to bet on whilst they play.

4
Betting on yourself
The beauty of video games is that you don't need to run miles around a track to become decent. All you need is a functioning console and good internet, and you too can play LoL in your pajamas. Add the glory of online matchmaking into the mix, and you'll be playing against people at your skill level. So, if you're playing anyway, and if you have a decent chance of winning, then why not bet on yourself? Just toss a few bucks on the chance that you'll win this LoL match, and go all out on the game to make sure you win. Just don't pick Yasuo in Bronze, or your team will afk, and we won't blame them.

5
Social betting and challenges
Social betting is the idea of wagering on the outcome of esports games done with family, friends, or online contacts. This can be done in tandem with other bet types, like 'skin betting' or 'betting on yourself'. There's also challenge betting, which is just between two people, but the fundamentals are the same.

6
Pool betting
Instead of having individual bets, everyone can instead decide to go for a 'pool bet'. In pool betting, everyone pools together all the bets of a particular market, and then divides the total up amongst the winners. It lowers your chances of losing money quite a bit, but you'll also get smaller wins since you have to share with everyone else.

7
Esports specific bets
If you've ever done a 'prop' bet in sports betting, then you probably know what to expect here. These are the special bets that you can only get in esports and can be pretty much anything. Perhaps you want to bet on the first team to get 10 kills in CS:GO, or the first player to smash his keyboard in half when he dies to a Teemo shroom in LoL. Here is where you can go crazy, and throw down some wild bets that can lead to tons of cash if you win.
Payments and currencies available at esports sites
The last thing anyone wants is to get stuck on payments when trying to make some esports bets. We all want payments to be fast, smooth, and not have low limits so that we can move on and get to the betting. Here's a list of some betting payment methods that you can use and how they work:
Credit/Prepaid cards
Your standard cards such as VISA and Mastercard. These are the most widely accepted across all sportsbooks, with some fast transaction times. Be careful though, as sometimes sites only allow deposits with cards and not withdrawals.
E-wallets
E-wallets like PayPal and Skrill are fast, easy to set up and let you make transactions without handing your card details to the esports betting site. Making transactions through a 3rd party site such as PayPal also gives you an extra layer of security, making this one of the safest options around.
Bank transfer
This is arguably the most secure way of making transactions, and usually comes with higher deposit and withdrawal limits. Unfortunately, these usually also have the slowest transaction times, so make sure to bring a packed lunch as you might be waiting a while.
Alternatives
If the esports betting site also happens to have a physical location, then sometimes you can just hop on down and give them cold hard cash. You can even sometimes pay at your local 7-Eleven using PayNearMe. This however means you also need to consider traveling time and not just transaction time.
Bitcoin
Let's get one thing clear: Cryptocurrency of ANY kind is not accepted in any legal US sportsbook. If a site is accepting a cryptocurrency like Bitcoin, then that site has not been state-approved and you should stay as far away from it as possible.
How to bet on esports in the US? Expert tips
Now that you know what esports betting websites to use, you also need to know how to place the actual bets. Going in blind can lead to you losing a lot of money, so we made a quick how-to list to help you place bets, and what you should be looking out for along the way.
Research
You should always research a sportsbook before using it, regardless of whether it's for esports. Take your time to see what bonuses they have, what type of bets they have available, and what games you can bet on. Above all else, make sure that you check to see if the site has ever been blacklisted. The last thing anyone wants is to lose money to scam artists, so research as much as you possibly can. You can also check out our betting site reviews, to see which sites are best for esports.
Set up an account
Once you've chosen a site, it's time to set up that account. You'll need all your details for this, so make sure to have those handy. Most importantly though, keep an eye out as sometimes you can put in a bonus code here, and get access to a nice first-timer bonus to make a bit of extra cash. See, that research is paying off already.
Head to the 'esports' section
Let's be real, most sportsbooks are going to have a lot more than just esports. You're going to need to hit the search bar and type in 'esports' to find what you're looking for. Good esports betting sites will also have a toolbar with all the sports listed, so you can head there and pick 'esports' from the list. From here, you can also click on the particular videogame you want to bet on, so clicking on it will take you right where you want to go.
Place a bet
You'll probably see a sea of markets in front of you, so take the time to read them all and understand what each one is. When you've taken a look at all the bets available and found the one you like, just pop a bet on it. Try not to bet all your money at once on a million bets you don't understand, and instead make 1 or 2 bets on the markets you know, at least until you get comfortable with esports betting.
Wait, and hopefully, win
Now all you have to do is wait and hope that the team you bet on doesn't mess it all up. You can also try live betting, for faster results and instant gratification. With any luck, you'll end the day with a nice pile of winnings, which you can withdraw or instead use to make more esports bets.
Can you bet on esports? The legal situation
Esports betting is rather new in the USA, and unfortunately not every state has embraced it. It can be a real juggling act to try and figure out which states allow for esports betting, and which don't.
We've gone ahead and parsed through the laws ourselves to try and figure out which states consider esports betting to be legal, which states are unclear, and which ones prohibit it entirely. So feel free to click on the states on the map to see where you can get bet on your favorite video games.
FAQs
What is the best betting site for esports?
There are a ton of great esports betting sites out there, though we would recommend bet365 for its bet boosts and markets in LoL, CS:GO, DOTA 2, and Valorant. For more information on the best esport betting sites, check out our top-rated sites.
Is betting on esports legal?
Betting on esports is unfortunately not legal everywhere, with a lot of states either prohibiting it or leaving its legality very unclear. Our legal section goes into detail on esports in the various states, so we would recommend checking it out to see if you can bet on esports in your state.
How do you make an esport bet?
Why should you bet on esports?
Esports is an up-and-coming sport with a ton of potential, and bettors have a real chance to get in early here and make some real cash before everyone else. There are also a lot of unique and interesting bets, such as the ability to make social bets with your friends, bet using cosmetic 'skins' instead of cash, and even the ability to bet on yourself.
How do you rate esports sportsbooks?
We take a large number of factors into consideration when we rate esports betting sites. We want to make sure that a ton of video games are available. We also look at odds, bet types available, esports bonuses, payment options, and everything else. Trust us, we won't recommend you guys any random old sportsbook. Head to our section on how we rate for a full breakdown of the process.