The best DFS sites and DFS apps
Fantasy sports sites have exploded in popularity, giving players more options to leverage their sports knowledge to try and win money.
We present the best fantasy sports betting on our list below, so you can build your dream team and compete with other players for the chance to climb the ranks and win some serious cash prizes.
This page covers everything you need to know about daily fantasy sports sites — we break down some of the top DFS operators in the US one-by-one, then cover everything from how DFS works, to laws, and even our expert tips. 
Feeling fit to fight and forge your fantasy? Fire off with our finest DFS factions now:
Sportsbook Logo
Odds rating
Bonus
Go to sportsbook Button
Show more
T&C

1

OwnersBox sportsbook review

80

/100

Expert rating

by Anna M.

87%

Playscore

based on

100% match up to $500

Play now

Good to know

Twist on the tradtions
DFS super user-friendly platform
Great social features

7 payment methods

Play now

2

ParlayPlay sportsbook review

78

/100

Expert rating

by Anna M.

86%

Playscore

based on

100% match up to $100 + $5 Promo Pick

Play now

Good to know

Mix of DFS with sports betting
Unique contests
Simple, user-friendly platform

4 payment methods

Play now

3

DraftKings sportsbook review

76

/100

Expert rating

by Anna M.

92%

Playscore

based on

Bet $5 Get $150 in Bonus Bets + a daily No Sweat SGP

Play now

Good to know

Official NFL partners
Great football betting options
User-friendly bet builder

11 payment methods

Play now
What makes these the best?
We've chosen these daily fantasy sports betting sites as they are currently some of the best ones you'll find in the US market. DraftKings is one of the names you'll see whenever you research the best DFS sites. It dominates the US market because it was available when daily fantasy sports started gaining traction and popularity. It has a huge databases of players meaning you'll always find loads of contests to suit whatever type of player you are, some will also feature huge prize money.
DraftKings — USA's number one DFS site
There is no arguing that DraftKings is America's most popular fantasy sports site. Set up in 2012 and based out of Boston, DraftKings has a reputation for their free DFS tournaments, favorable bonuses and best of all, their huge prize pools. They are also known for having the best daily fantasy app on the market.
As for tournaments, DraftKings offers a good selection such as traditional tournaments, 50/50s and head to heads, and all these contests come with a variety of entry fees between $1 up to thousands of dollars.
If you're a beginner you will also be able to find contests specifically tailored to your skill level. At this moment in time you can find DraftKings in almost all states bar Hawaii, Idaho, Louisiana, Montana, Nevada and Washington.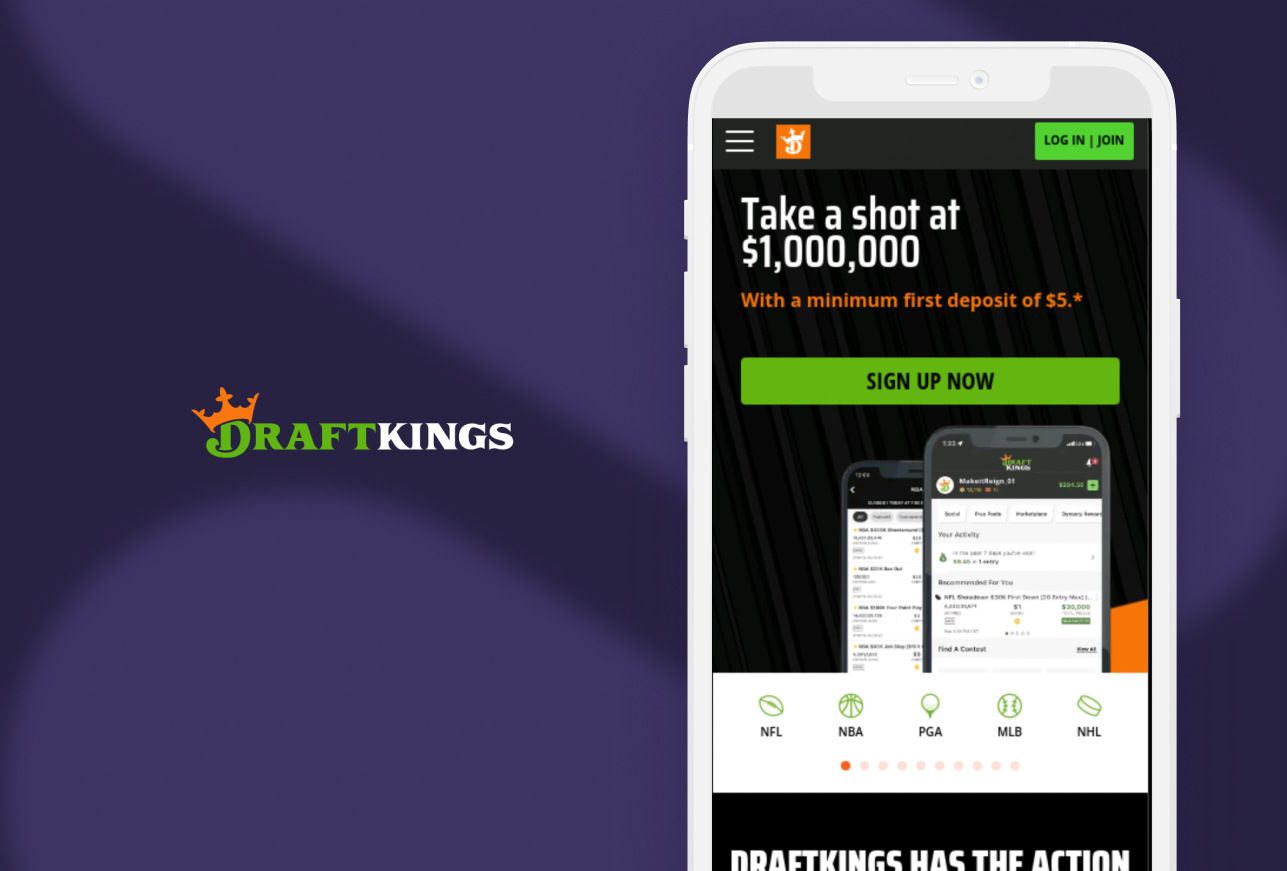 ParlayPlay — a unique gamified DFS experience
Like OwnersBox, ParlayPlay might not be one of the big boys on the block but thanks to the innovative gamification element of their platform it is definitely one to watch. If you're into the camaraderie that many of us look for when playing DFS, then ParlayPlay is the best DFS site for you.
Being one of the newest daily fantasy sites, ParlayPlay also boasts one of the most user-friendly interfaces we've ever seen. It's super easy to build your team and it's an overall fun DFS site to play at. It is currently available in 28 states but more will be added soon, and it's also available in Canada.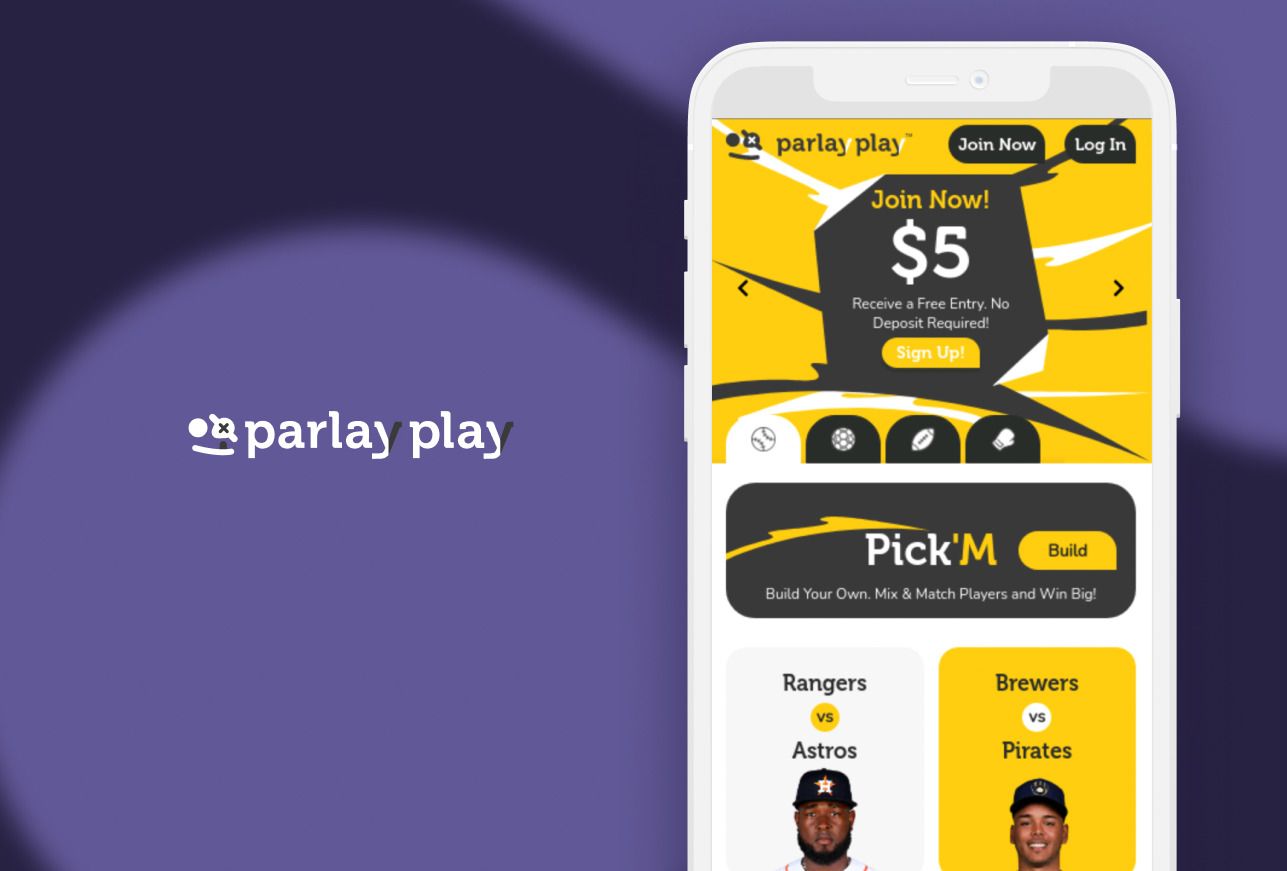 DFS betting sites — popular sports to bet on
Even though daily fantasy sports doesn't offer the same range of sports that sports betting does it does cover the most popular sports in the US. Having said that, as the popularity of DFS increases we're seeing some other sports being offered such as golf and eSports, especially with online gambling trailblazers like New Jersey sports betting. Below are some of the fantasy sports you should expect to see in any good DFS site. Below are some of the fantasy sports you should expect to see in any good DFS site.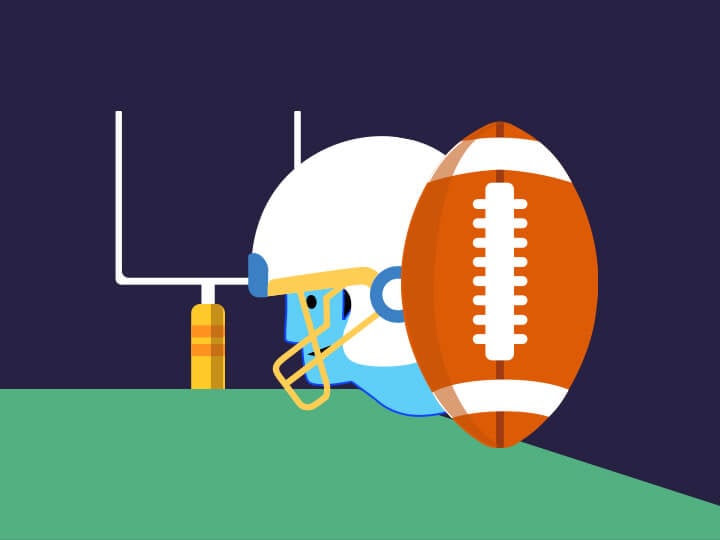 1
Football
It goes without saying that the most popular American sport is also the most popular sport when playing at fantasy sports sites. When it comes to the NFL and football betting you'll be spoilt for choice.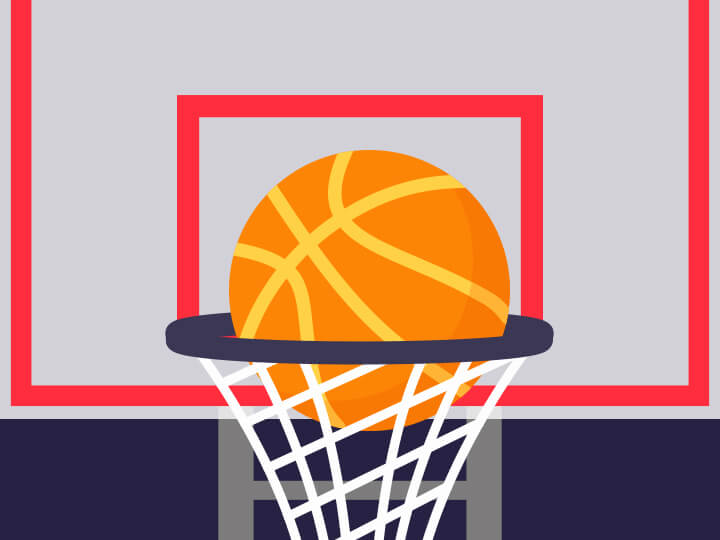 2
Basketball
Whether you're looking for men's basketball or WNBA, you'll be happy to know that the major daily fantasy sports sites carry a good number of contests — though some times of year are more active than others.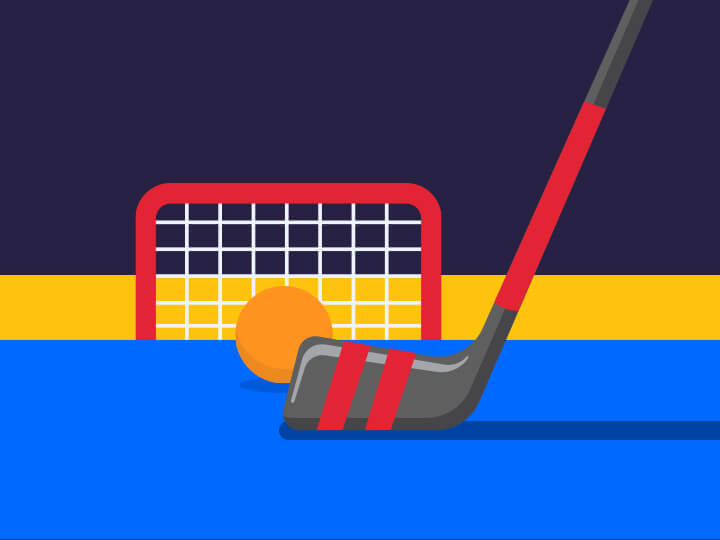 3
Hockey
With the NHL running from October until June, most times of year are great to get your fantasy hockey team geared up and ready to play.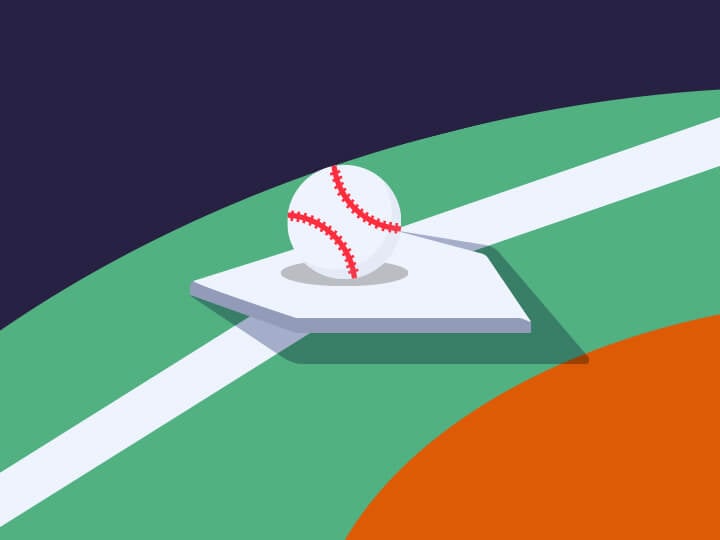 4
Baseball
With seasons in full swing from April to October, there are hundreds of weekly contests running for every type of MLB fan.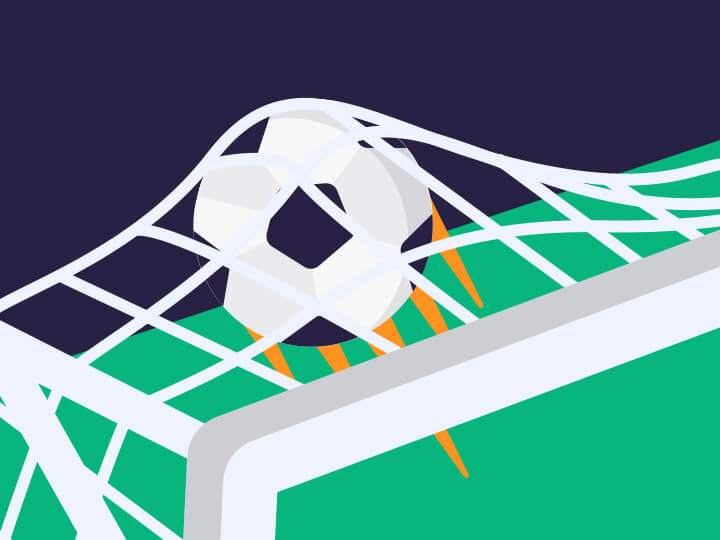 5
Soccer
European soccer is becoming quite popular at fantasy sports sites and we're seeing operators opening up tournaments for things like the Champion's League and the English Premier League.
What is daily fantasy sports betting? How it works
DFS sites have come a long way since 2009 and now offer a variety of contest types to keep their players engaged. At its core, DFS users will pick a team of players from a particular league and make sure to stay under what is known as the "salary cap." This is the amount of money all users playing within that contest can spend. After choosing the dream team, then users will have to wait until the games start and the contest will automatically calculate how well the players chosen are doing in the real-life games. Choose the right players and you'll find yourself at the top of the contest with the chance to win some amazing prizes. The most popular contests are:
Guaranteed prize pools: Here a player will pay an entry fee and the content will have a guaranteed prize at the end. This can be won by one winner or prizes can be distributed according to placement.
Cash games: These are contests on a smaller scale than GPP. You can join an existing league or create your own with the winner taking home the top prize.
Head to head: See if your team can be a match to another player's team. The winner will win the entire prize pool.
50/50: Placing in the top half of the players will mean you (almost) double your entry fee. Finish in the bottom half and you get nothing.
Keep in mind that like esports betting, DFS is seen by many as a game of skill and you need to have real knowledge of the sport to be able to make your picks correctly. There was a time when DFS came under attack because more than 90% of the prizes were being won by the top 0.1% of players know in the industry as "sharks." These are fulltime DFS players who use advanced algorithms to choose their teams. Since then, many operators have put into place many checks and balances to make sure prizes are distributed more fairly. If you're new to this, make sure to stick with the beginner contests for a better chance of winning.
How to choose the best DFS website
When we choose the best DFS sites to list in our rankings list, we use a number of factors that separate the good from the bad and the ugly. In this section we'd like to share these criteria so, in the future, you can make your own choices and opt for the daily fantasy sport site that is right for you.
How to bet on DFS in the US — Expert tips
Picking the best DFS site of maybe going for the newest daily fantasy site is just the first step in making sure you become a DFS veteran. In this section, we list a few expert tips to take your DFS journey to the next level.

Tip 1
Create a DFS routine
There is a reason why DFS is seen by many states, such as New Jersey, as not falling under gambling. DFS is a game of skill and you need to keep up with the industry if you want to climb the leaderboard. Have a daily reminder on your phone where you can spend 15 minutes going over your line-up and make any changes according to what is going on in the industry. Use your phone's alert system to let you know of any important news as it happens and don't forget to subscribe to a sports news/advice app if available.

Tip 2
Listen to the experts
Make sure to keep yourself updated with sports commentaries, betting experts etc., but also make sure to dial into what the sports betting sites are saying. Sites like FanDuel sportsbook or BetMGM sportsbook have massive resources to help them set their odds. Use this knowledge to your advantage and check in to these sites when drafting your team.

Tip 3
Learn bankroll management
Just like in sports betting, this is one of the most overlooked aspects of DFS. Fantasy sports betting bankroll strategy will shield you from unnecessary risk. Many people will blow their funds without giving themselves the chance to become successful. Even if you think you have the ultimate win team, it is way too risky to use more than 10% of your funds on any one day.

Tip 4
Choose your contests well
Entering a contest with a chance to win thousands of dollars is the dream but we have to be realistic – the higher the prize money, the better the players. If you're playing for profit, a long-term strategy is best and that means choosing lower buy-ins in head-to-head contests or 50/50 leagues. These contests might not pay the big money but there's more chance of winning and doubling your initial stake.

Tip 5
Don't forget there's still variance
Just like poker, even though DFS is a game of skill, there is still a little bit of luck involved. If you put out a strong team the chances are you will win but there is always going to be times when bad runs happen. Don't forget that, unlike sports betting, you're competing against other players and there will be times when you are bested by a better (or luckier) player.
Can you bet on DFS in the US? The legal situation
Is daily fantasy sports legal in the US? The short answer to that is yes, DFS sites are legal in almost all states. However, there is a longer answer to that as DFS has existed in a kind of like a grey area. It boils down to whether the state you live in believes that DFS games are classed as a game of skill or a game of chance.
Many would argue that since DFS needs so much knowledge then it classifies as a game of skill and this seems to be the way most of the US states, like New Jersey, are leaning. So far only five states have gone against this and class DFS as a game of chance and therefore see it as an illegal gambling activity. These states are Hawaii, Idaho, Louisiana (parts of), Montana, and Washington.
Since DFS has shot up in popularity, some states have taken it upon themselves to come out of that grey area and legislate DFS in their state. These states are Alabama, Arizona, Arkansas, Colorado, Delaware, Indiana, Iowa, Kansas, Maine, Maryland, Massachusetts, Mississippi, Missouri, Montana, New Hampshire, New Jersey, New York, Ohio, Pennsylvania sports betting, Tennesse, Vermont, Virginia and West Virginia. In Nevada, DFS is considered to be gambling and operators need to have a license from the state.
| State | DFS betting |
| --- | --- |
| Alabama | DFS legal since 2019 |
| Alaska | Most DFS sites are available |
| Arizona | Legal since 2021 |
| Arkansas | DFS legal since 2017 |
| California | Most DFS sites are available |
| Colorado | Enacted law legalizing DFS in 2016 |
| Connecticut | Most DFS sites are available |
| Delaware | Few active DFS but legal since 2017 |
| Florida | Most DFS sites are available |
| Georgia | Most DFS sites are available |
| Hawaii | DFS seen as illegal gambling |
| Idaho | No active DFS |
| Illinois | Most DFS sites are available |
| Indiana | Few active DFS but legalized in 2016 |
| Iowa | Legalized DFS in 2019 |
| Kansas | Ruled DFS is not gambling in 2015 |
| Kentucky | Most DFS sites are available |
| Louisiana | Few active DFS as it is only legal is parts of Louisiana |
| Maine | Legal since 2017 |
| Maryland | Legal since 2018 |
| Massachusetts | DFS legal as long as AG regulation is abided to |
| Michigan | Most DFS sites are available |
| Minnesota | Most DFS sites are available |
| Mississippi | DFS legal since 2017 |
| Missouri | Enacted DFS law legalizing it is 2016 |
| Montana | No active DFS |
| Nebraska | Most DFS sites are available |
| Nevada | No active DFS as operators need a licence |
| New Hampshire | DFS legal since 2017 |
| New Jersey | Legalized DFS in 2017 |
| New Mexico | Most DFS sites are available |
| New York | DFS legal since 2016 |
| North Carolina | Most DFS sites are available |
| North Dakota | Most DFS sites are available |
| Ohio | Legalized DFS in 2019 |
| Oklahoma | Most DFS sites are available |
| Oregon | Most DFS sites are available |
| Pennsylvania | Legal since 2017 |
| Rhode Island | Most DFS sites are available |
| South Carolina | Most DFS sites are available |
| South Dakota | Most DFS sites are available |
| Tennessee | DFS lega since 2016 |
| Texas | Most DFS sites are available |
| Utah | Most DFS sites are available |
| Vermont | DFS legal since 2017 |
| Virginia | Few active DFS, but it is legal |
| Washington | No active DFS |
| West Virginia | Most DFS sites are available |
| Wisconsin | Most DFS sites are available |
| Wyoming | Most DFS sites are available |
Latest updates in DFS
There's no shortage of excitement in daily fantasy sports and the same goes for its history and how it sits within the legal frameworks in the US. In this section we run though some of the most important updates in the world of DFS.
FAQs
Where can I play daily fantasy sports?
Without a doubt, the biggest daily fantasy sports sites are DraftKings and FanDuel but that doesn't mean there aren't new kids on the block. In fact, some of the newest daily fantasy sites offer some really innovative tech that is not to be dismissed. Check out our rankings for a full list.
Which is the best fantasy sports website?
This is really up to personal choice and what you look for in a DFS site. Currently, our favorite has to be DraftKings because of its user-friendly interface, great bonuses and the type of contests available on a daily basis.
Which fantasy sports is most popular?
What fantasy sport is popular  completely depends on what time of the year you're asking this question. If it's the middle of summer then baseball is going to be up at the top (together with golf) as the most played fantasy sport but come October when the NFL season starts, all eyes tend to shift to that.
Where is DFS illegal?
DFS is legal in most states as it is seen as a game of skill rather than gambling. The states that deem DFS to be gambling are Hawaii, Idaho, Louisiana, Montana, Nevada and Washington.
Is FanDuel or DraftKings better for DFS?
Both of these two are considered giants of the industry. They are continuously releasing new features to surpass each other and hold on to that number 1 spot. Ultimately, it's up to you and where your preferences lie. If you have sports betting account with either of them you'll find it way easier to play DFS. If you're new we suggest checking out our dedicated section on each site to help you in your decision.