Best betting odds, sports lines and spreads in the USA
Betting odds are the building blocks of every sports bet. Before starting your journey into any type of betting you need to have a good grip on odds and what makes a good sports line.
In this page, we'll mostly focus on money line odds which is the American way of presenting sports odds. We'll dive into the different types of wagers, odd formats and the different leagues and markets where you can place said odds. 
But first, for those who want to get immediately to the good stuff, here are some of the best sports betting sites that have the best odds in sports betting.
Sportsbook Logo
Odds rating
Bonus
Go to sportsbook Button
Show more
T&C

1

Caesars sportsbook review

88

/100

Odds rating

by Ian Z.

94%

Playscore

based on

Up to $1,250 Stakeback + 2,000 loyalty credits

Play now

Good to know

Excellent rewards program
Fast payouts
Bet on 20 different sports

9 payment methods

Play now

2

BetRivers sportsbook review

86

/100

Odds rating

by Ian Z.

86%

Playscore

based on

Second Chance Bet of up to $500

Play now

Good to know

Many regular promotions
Huge number of sports
Trusted by many state licensors

6 payment methods

Play now

3

BetMGM sportsbook review

83

/100

Odds rating

by Anna M.

91%

Playscore

based on

Up to $1,000 back in Bonus Bets

Play now

Good to know

Strong odds on football
Stellar customer support
Live streaming and live data

14 payment methods

Play now

4

Betsafe sportsbook review

79

/100

Odds rating

by Melanie H.

78%

Playscore

based on

Second Chance Bet up to $500

Play now

Good to know

Unique sports to bet on
Wide range of payment methods
Great app design

10 payment methods

Play now

5

Borgata sportsbook review

78

/100

Odds rating

by Ian Z.

85%

Playscore

based on

Bet $20 get $100 in Free Bets

Play now

Good to know

Great odds on football
Regular parlay boosts
Bet on 19 different sports

14 payment methods

Play now

6

DraftKings sportsbook review

76

/100

Odds rating

by Anna M.

92%

Playscore

based on

Bet $5 Get $150 in Bonus Bets + a daily No Sweat SGP

Play now

Good to know

Official NFL partners
Great football betting options
User-friendly bet builder

11 payment methods

Play now

7

Fliff social sportsbook review

76

/100

Odds rating

by Ramona D.

83%

Playscore

based on

100% up to $100 FC

Play now

Good to know

Good sport selection
Offers college sports
Available in 41 states

5 payment methods

Play now

8

ClutchBet sportsbook review

76

/100

Odds rating

by Paul P.

80%

Playscore

based on

100% up to $1,000 in Free Bets

Play now

Good to know

Live micro-betting
Same-game parlays
Excellent customer support

9

SugarHouse sportsbook review

70

/100

Odds rating

by Ramona D.

89%

Playscore

based on

Second Chance Bet of up to $500

Play now

Good to know

High number of markets
User-friendly interface
Available in CT, NJ, PA

10 payment methods

Play now

10

bet365 sportsbook review

65

/100

Odds rating

by Ian Z.

89%

Playscore

based on

Bet $1 get $200 in Bonus Bets

Play now

Good to know

Several user-friendly offers
Large parlay boosts
Includes virtual sports

21+. Gambling problem? Call 1-800-Gambler (call or text in Colorado).

11

ParlayPlay sportsbook review

–

/100

Odds rating

by Anna M.

86%

Playscore

based on

100% match up to $100 + $5 Promo Pick

Play now

Good to know

Mix of DFS with sports betting
Members Club rewards
Available in 27 states

4 payment methods

Play now

12

OwnersBox sportsbook review

–

/100

Odds rating

by Anna M.

87%

Playscore

based on

100% match up to $500

Play now

Good to know

Twist on the traditional
User-friendly DFS platform
Available in 37 states
Our experts chose these sportsbooks after a study of the different betting odds provided by each betting site over a period of time. The games were chosen at random and many types of sports were covered including football, basketball, hockey, soccer, MMA and more. The list is based on who has the best odds not who has the best expert rating overall which is why a sports betting site offering the best sports betting odds is at the top even though our in-house expert rating is lower than the others in the list. 
The top US leagues and events in sports odds
There's always something going on in the world of sports betting. As soon as the NFL season comes to a close, MLB is just around the corner with the NBA and NHL keeping us busy between September and April. But it doesn't end there. Truth be told, if you're up for some betting excitement you're sure to find it no matter the time of year (or day).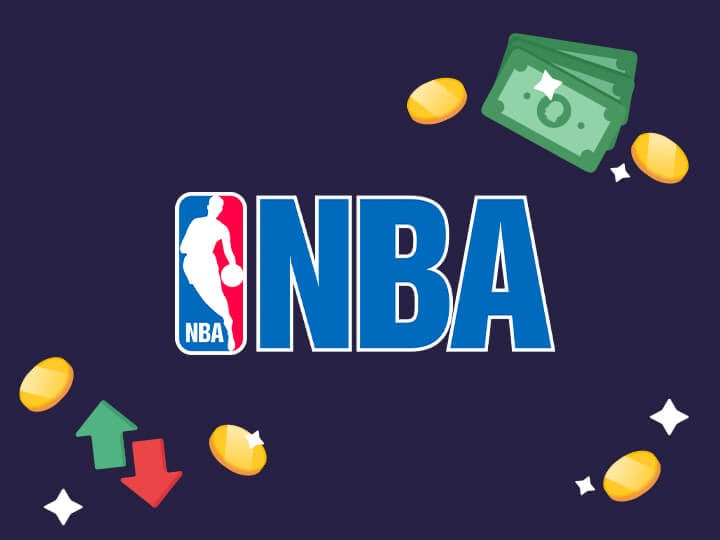 NBA
The National Basketball Association (NBA) is North America's professional basketball league. It's made up of 30 teams (29 from the US and one from Canada) and runs between October and April every year. Each team plays a total of 82 games during the season – plenty of sports lines opportunities.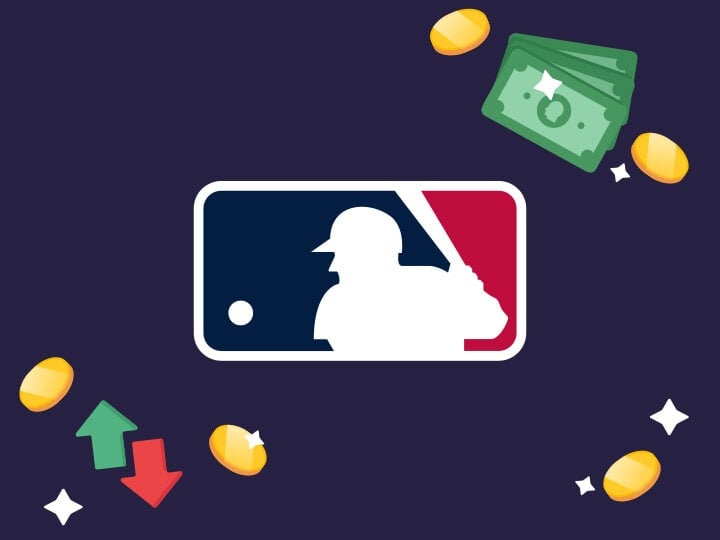 MLB
Known for being the oldest professional sports league in the world, Major League Baseball (MLB) has a total of 30 teams playing – 15 in the National League and another 15 in the American League.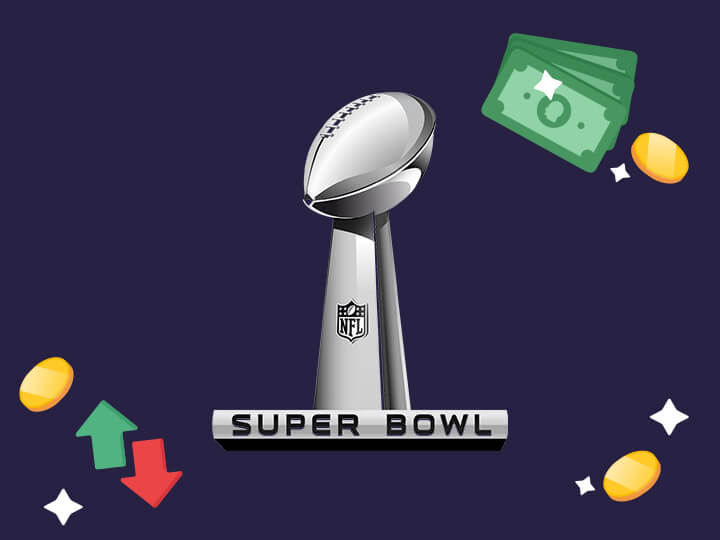 NFL
A total of 32 teams and culminated in the Super Bowl at the start of the year. NFL is one of the most popular sports Americans like to bet on and sportsbooks always have some special promos surrounding boosted odds and parlay insurance.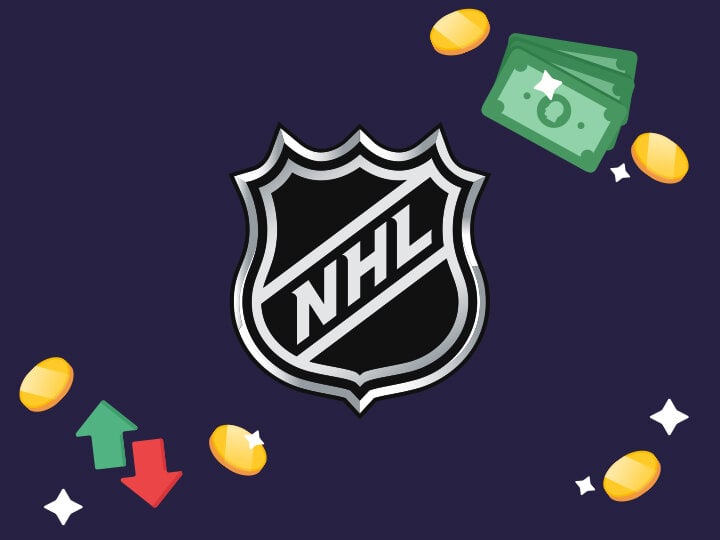 NHL
The National Hockey League sees 32 teams battling it out for the Stanley Cup. Expect over 300 markets where to place your wager lines at some of the best online gambling sites in the US.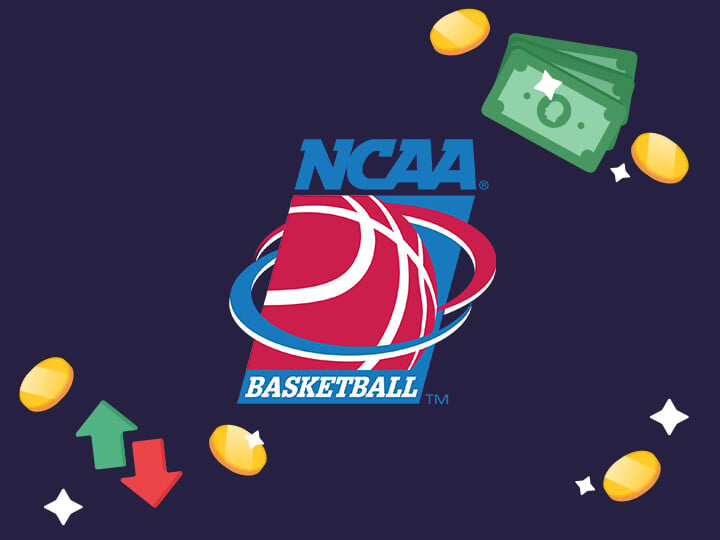 NCAAB
The National Collegiate Athletic Association Basketball is a nonprofit organization regulating college basketball athletes. You can legally bet on basketball college sports in several states in the US.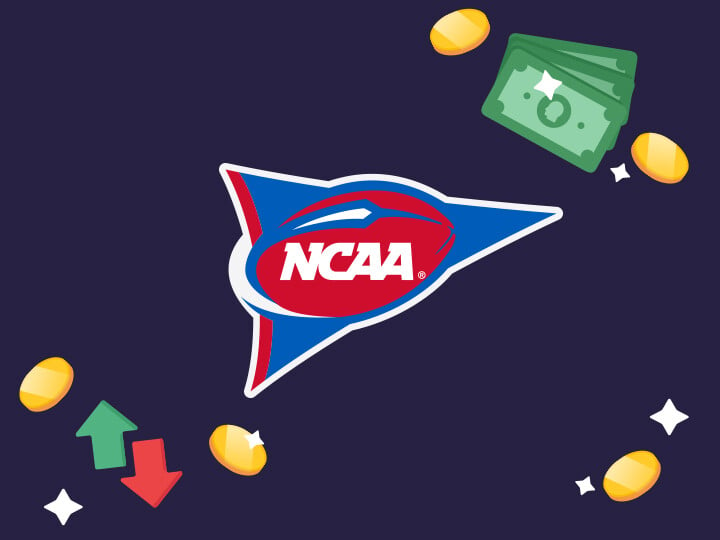 NCAAF
The National Collegiate Athletic Association also regulates the football side of college sports. Betting on college football is very similar to betting on the NFL but you won't find the same amount of markets available.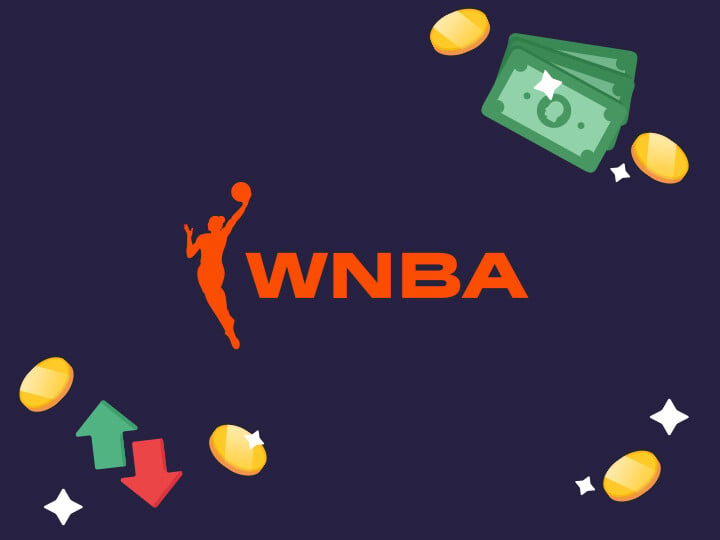 WNBA
The Women's National Basketball Association consists of 12 teams with games being played between May and September and the final happening at the start of October.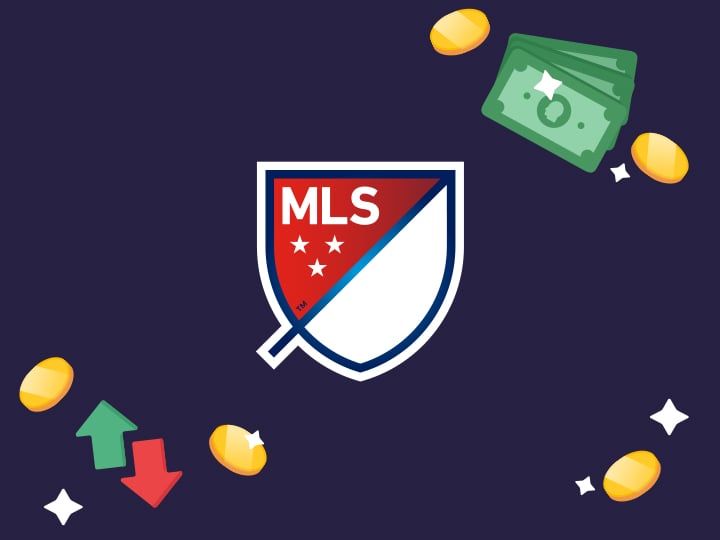 MLS
With 28 teams (25 from the US and 3 from Canada) the Major League Soccer is increasing its popularity amongst US bettors. Starting around March and running through to October it offers betting opportunities on futures and parlays.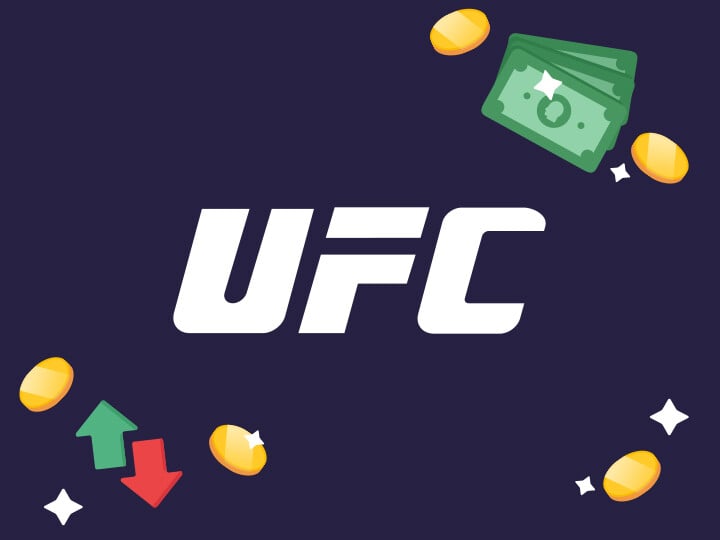 UFC
The Ultimate Fighting Championship hosts the Mixed Martian Arts tournaments owned by Zuffa. It is known to be the largest MMA host and has some of the best MMA fighters across 12 divisions (eight for men and 4 for women).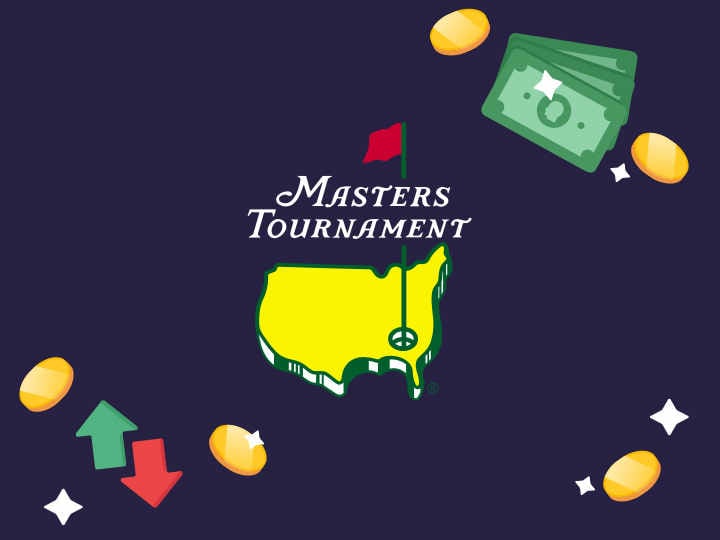 Golf Masters
Known as The Masters, it is one of the four golf championships around the world. Established in 1934, it's the only championship held in the same location every year; Augusta, Georgia. Betting lines normally open well in advance to pick the champion.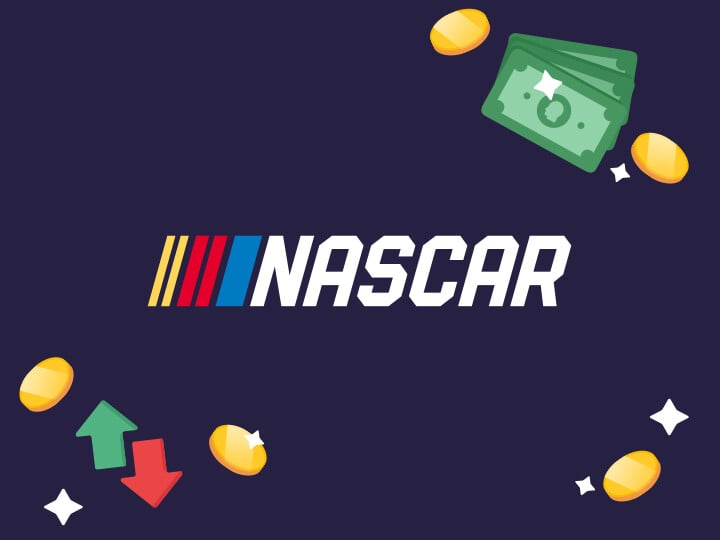 Nascar
The National Association for Stock Car Auto Racing known as Nascar is a US company known for stock car racing, organizing over 1,500 races around more than 100 tracks in the US, Canada, Mexico and Europe.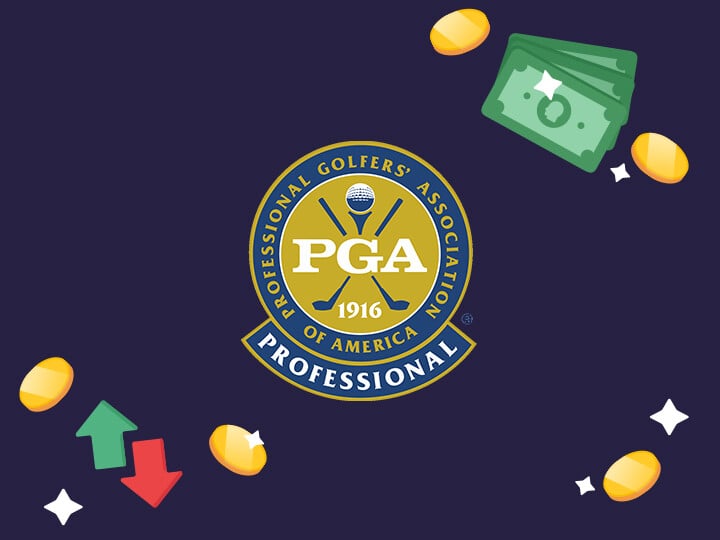 PGA
Played in Mid-August before Labour weekend, the Professional Golfers' Association tournament is the final of the four major golf tournaments to be played within a year. Unlike The Masters, it is played at a different venue every year.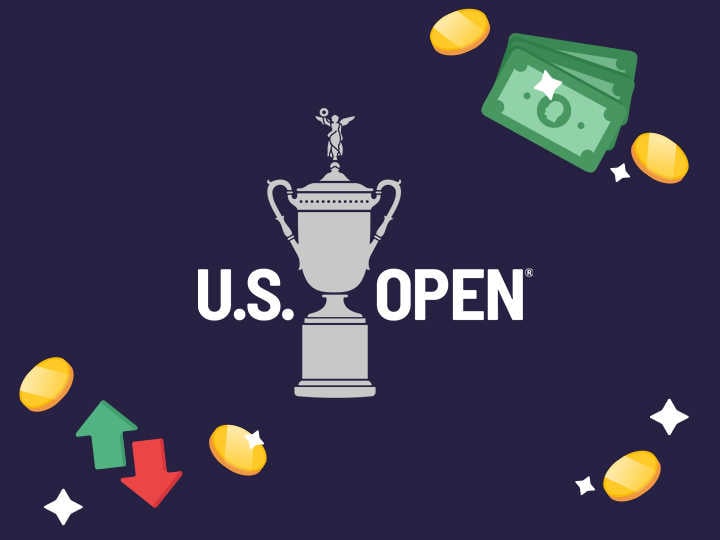 US Open – Tennis
Founded in 1881, the US Tennis Open is a hardcourt tennis tourney in the US. It is the fourth and final of the grand slams (coming after the Australian Open, French Open and Wimbledon), starting on the last Monday of August.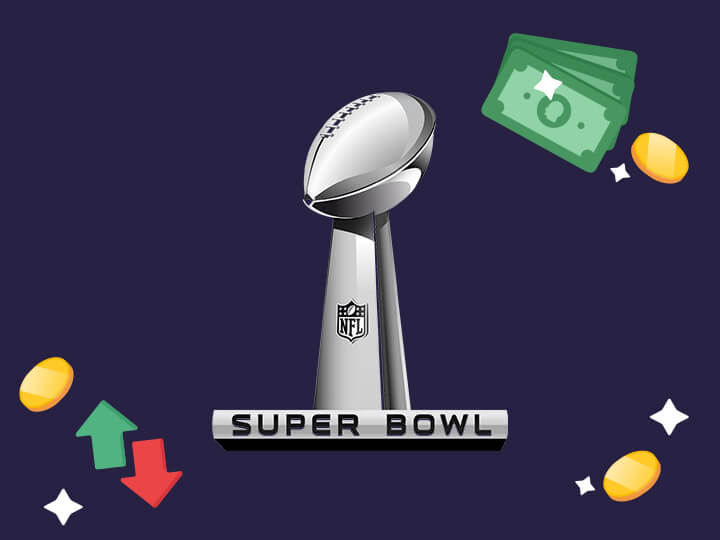 Super Bowl
The culmination of the NFL season. A huge game with an even bigger entertainment schedule. Always keep an eye out for special Super Bowl promos in order to get the best sports betting odds.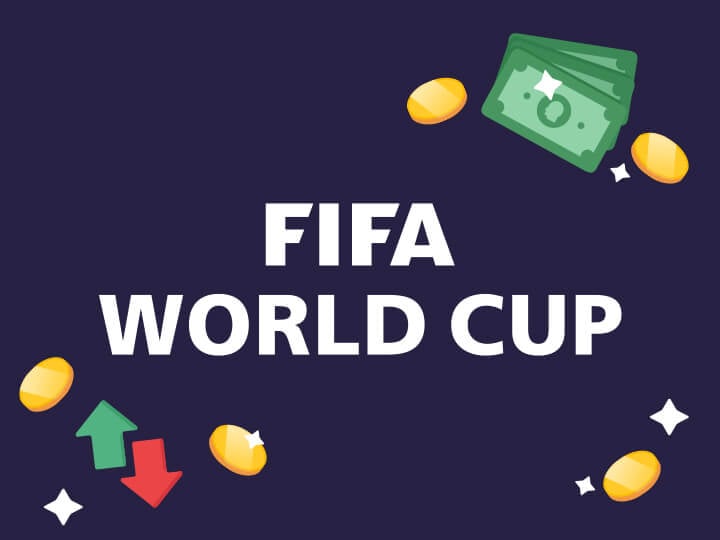 FIFA World Cup
The World Cup might come round every four years but it does offer a good dose of excitement with the pre-qualifying rounds (and their interesting betting odds) and then the tournament itself bringing in plenty of opportunities for compelling types of wagers.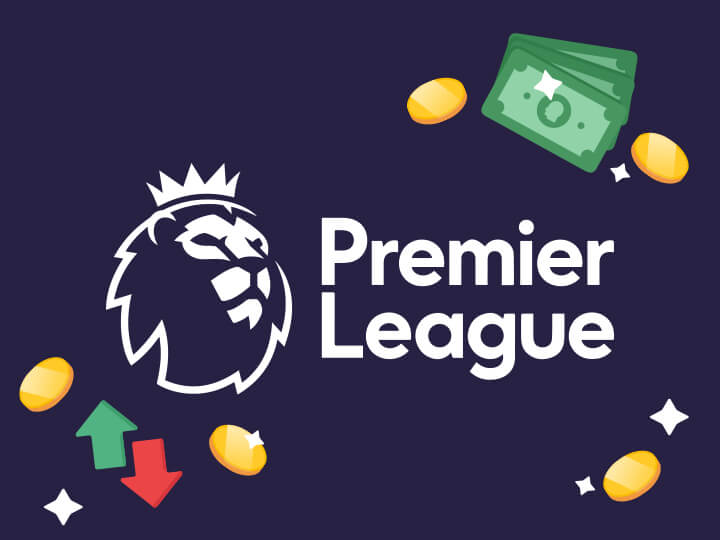 English Premier League
The EPL – English Premier League – was founded in 1992. It is the top tier of the English Football League system with a total of 20 competing teams. A typical season will start around August and finish in May when each team will play 38 games.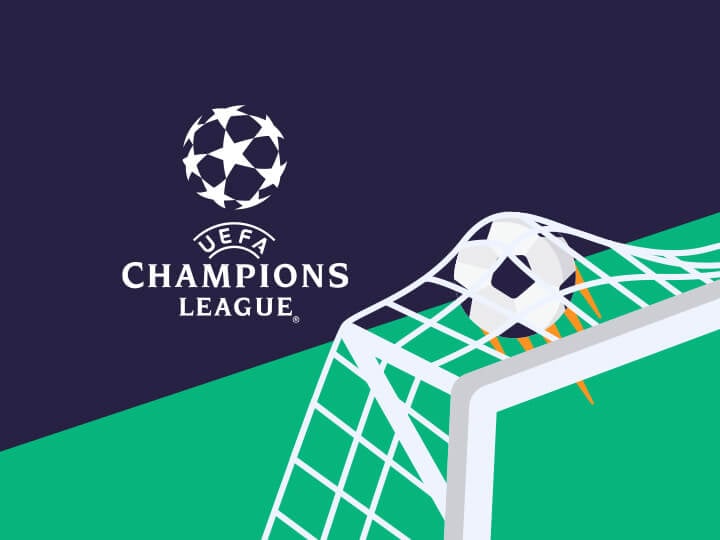 UEFA Champions League
The Union of European Football Associations organizes the annual UCL that is contested by the top-performing football teams in Europe. A total of 80 teams compete in this league that crowns the most successful European club.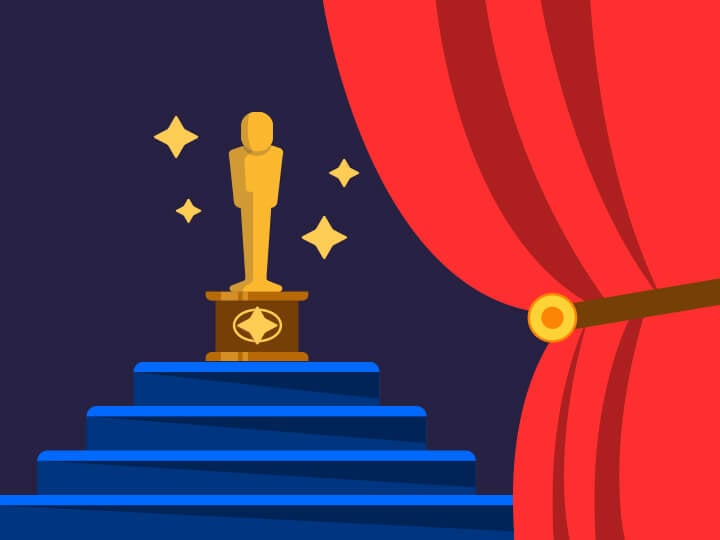 Oscars
The Academy Awards (Oscars) were established in 1929 to celebrate the artistic and technical merit of the past year's movies. They recognize cinematic achievements and as voted by the Academy's members.
A closer look at the bet types behind sports and odds
Betting odds formats come in all shapes and sizes but there are three main types that you will see being used over and over. These are the moneyline bet, the spread and the over/under. The moneyline is by far the simplest of the three. Having said that it's the spread and the over/under where things start getting really interesting. In this section, we will explore the differences between the three and give examples of each.
Moneyline
There is no simpler wager than the moneyline bet with only two or three outcomes possible (depending on the sport). When a moneyline bet has two outcomes you will be choosing which team is going to win – for example in football or basketball. But moneyline bets can also have a third option – the draw – in case of soccer or MMA fights, for example.
When betting on the moneyline you'll be choosing the winning team. If that team does win then the sports betting site will pay you according to the odds. In a moneyline bet, there are normally three components that are; the favorite, the underdog and evens.
You can see which team is the favorite in a game as they will have their odds with a minus sign (-) in front of them. A team that has odds of -150 to win translates to betting $150 to win $250 (the initial $150 stake plus the $100 win).  The underdog will have odds displayed with a plus sign (+). In this case, if odds are presented as +150, it would translate to betting $100 and winning $250 (the initial stake of $100 and the $150 win). With evens, the bet is even more straightforward as it is shown as +100 which would translate into a $200 win when betting $100 (the $100 initial stake together with the $100 win).
The reason the moneyline is such a simple wager is that there is no point spread involved. All you need to do is either pick the winning team or pick the correct outcome of a match.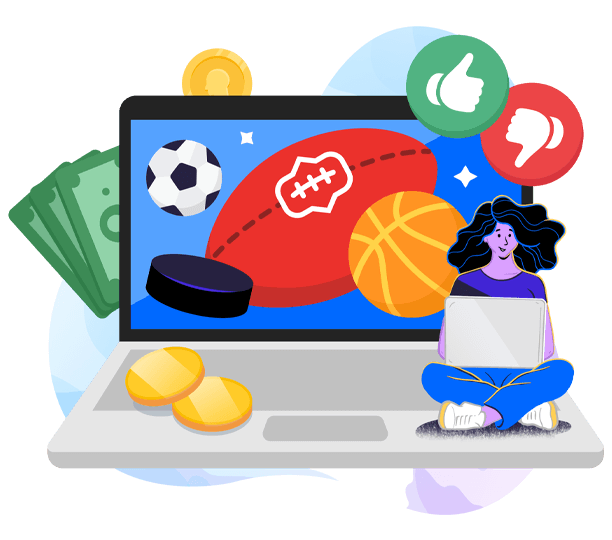 Point spread
Another popular bet in the US is the point spread. Even though the basic building odds are similar to the moneyline the point spread is a more difficult wager to win as you are betting on the margin of victory in a game not just on who the winner will be.
Apart from that, the betting spread can also be used to bet on any margin within a game be it touchdowns in football or the number of corners in a soccer game. But it's probably easier to explain how spread betting works by giving an example. Taking the 2022 NFL Super Bowl with the spread being Rams -3.5: 
Rams -3.5 (must win by 4 or more points)
Bengals +3.5 (can win or lose by 1-3 points)
In this case, if the Rams win 27-24,  anyone who did a spread bet on the Bengals would win their bets. If the Rams win 31-24, then it would be the Rams spread bettors who would cash in.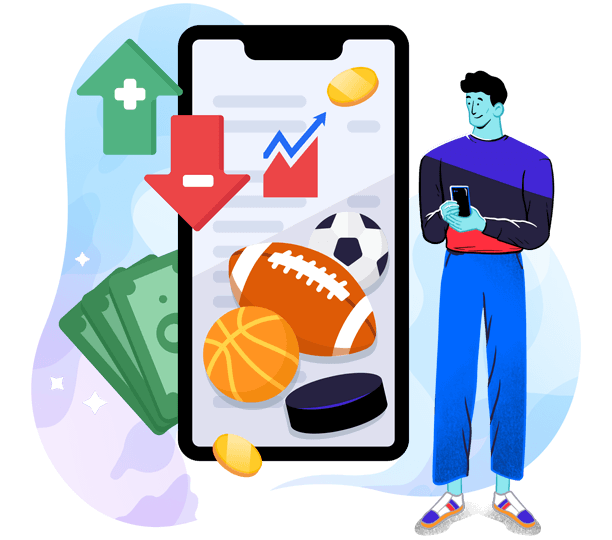 Over/under
So apart from setting odds on who will win and by how many points, bookmakers will also set odds on the total amount of points scored in a game. This is called the over/under.
In an over/under wager, you'll be betting on the total number of points (or goals scored) in a game. If we take a March Madness college game between North Carolina and Kansas the odds for the over/under will be presented as such: o 151.5 / u 151.5. In this case, you can either bet on the points going above 152 or under 151. If you bet over 151.5 and the teams score a total of 160 points then you will win the bet. If they score a combines 151, then you'll lose that bet.
Pre-game over/under odds usually are set to -110 but if you're betting live these would be changing constantly according to the events happening within the game.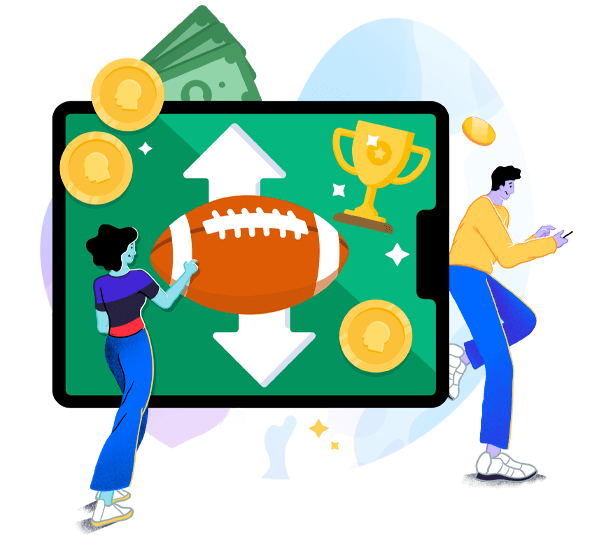 Sports betting odds — all top US sports and markets
We've gone through the different types of sports betting odds available but what about the types of events that you can actually bet on? In this section, we will run through the most popular sports and other events you can place bets on.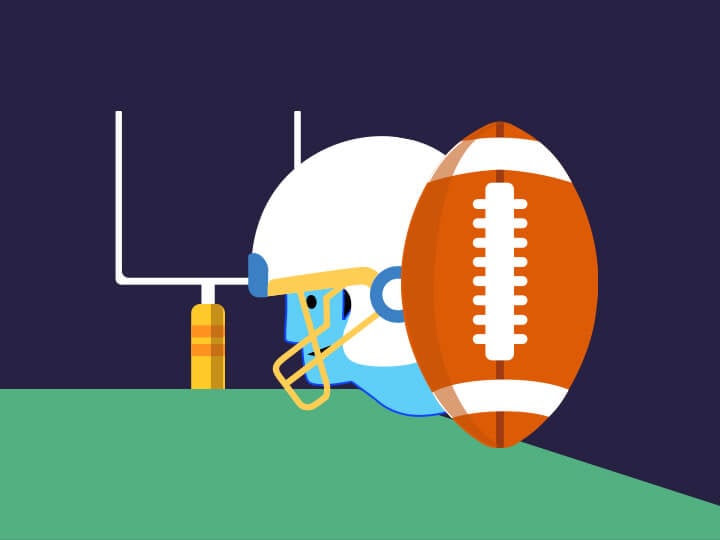 Football
As the popular sport in the US, football offers plenty of excitement, especially when the NFL is in full swing. Expect around 200 markets from the best sportsbooks giving you plenty of parlay opportunities to keep you entertained.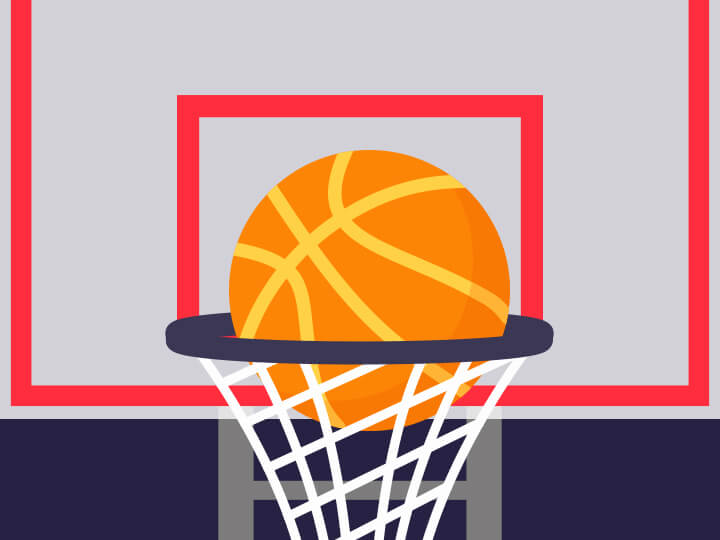 Basketball
From professional to college basketball in the US, this sport will keep you on the edge of your seat. You'll find elite sports betting sites offering around 90 markets for the most popular NBA and NCAAB matches.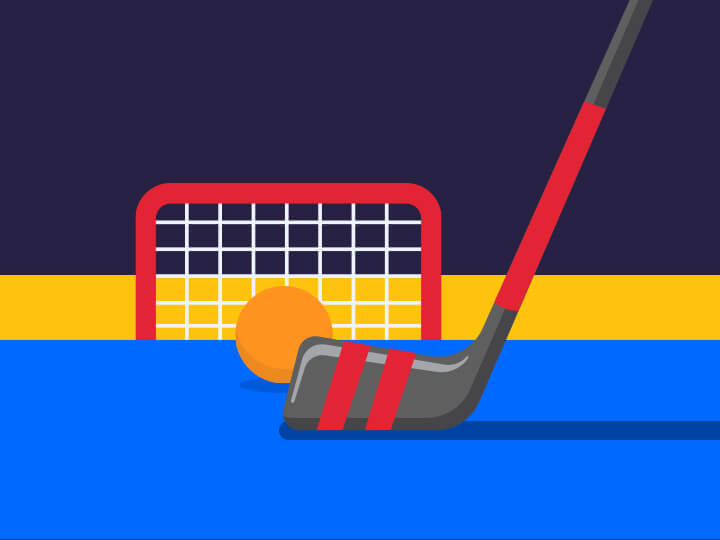 Hockey
An ice skating rink may be a closed-off area but the number of markets available in major North American hockey games goes well above 200 markets.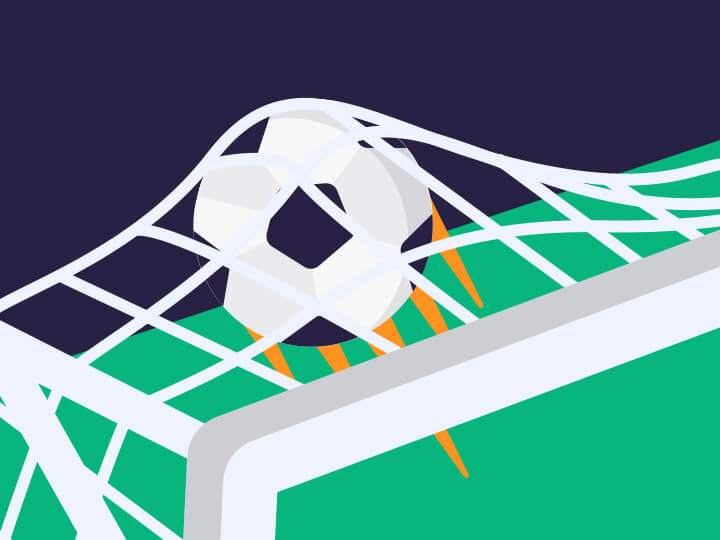 Soccer
With well over 300 markets, soccer betting odds can get pretty intense. Of course, you can always choose to go for the moneyline but if you want to go into detail the options may seem endless.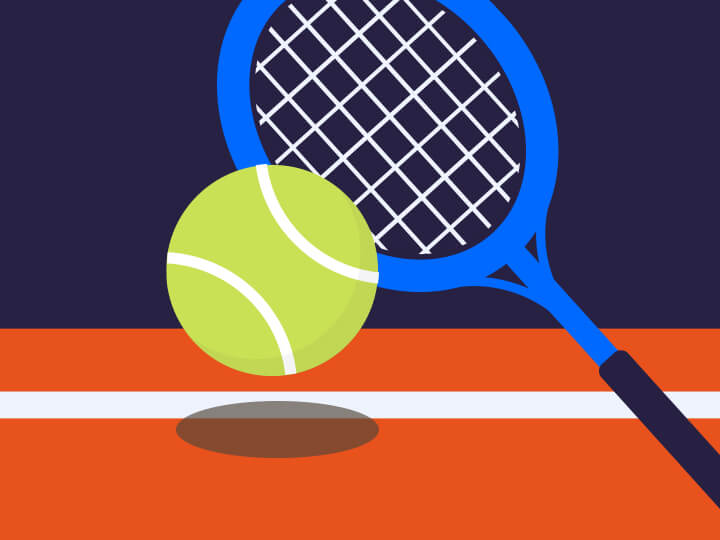 Tennis
With 11 months of the year having some form of tennis tournament, betting on tennis does provide a steady supply of betting. As with other sports, the most popular wager types in tennis are the moneyline, the game or the set spread and the over/under.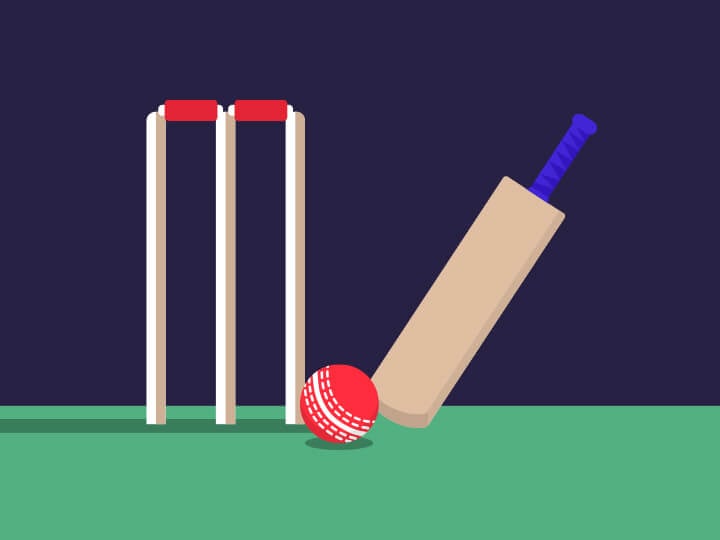 Cricket
Whether you follow the T20 World Cup or are more of an Ashes fan, major cricket games can have over 70 markets to place your bets on at some of the best sportsbooks in the US.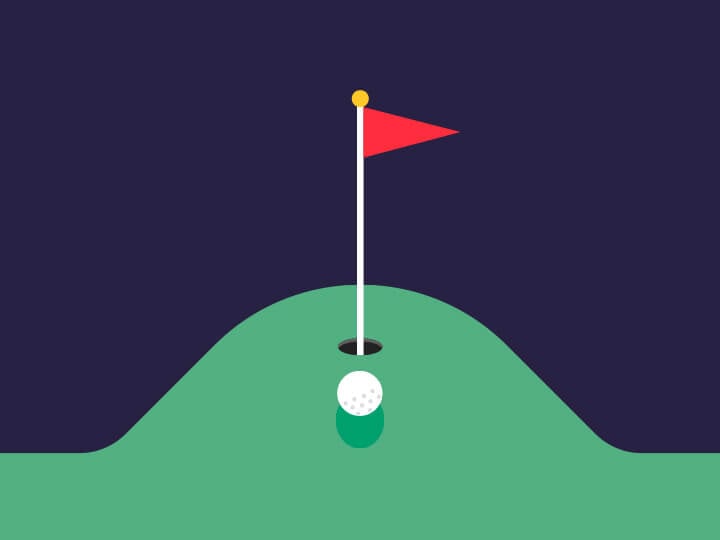 Golf
Golf betting may not come with a large number of markets but it does come with many choices on the same bet. You must pick the winner of the tournament but this choice normally carries very high odds, meaning a very high reward for the right choice.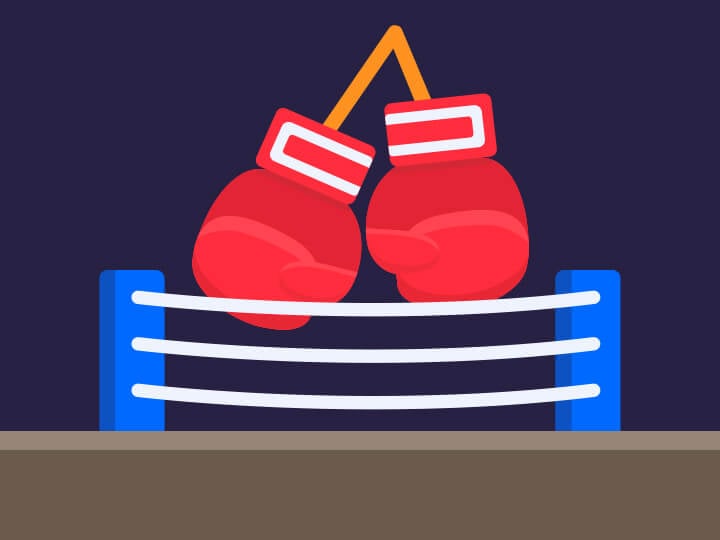 Boxing
The money line is the most popular of bets in boxing where you bet on the winner of a match. However, boxing also offers a good selection of prop bets such as total rounds, victory methods, and even parlays.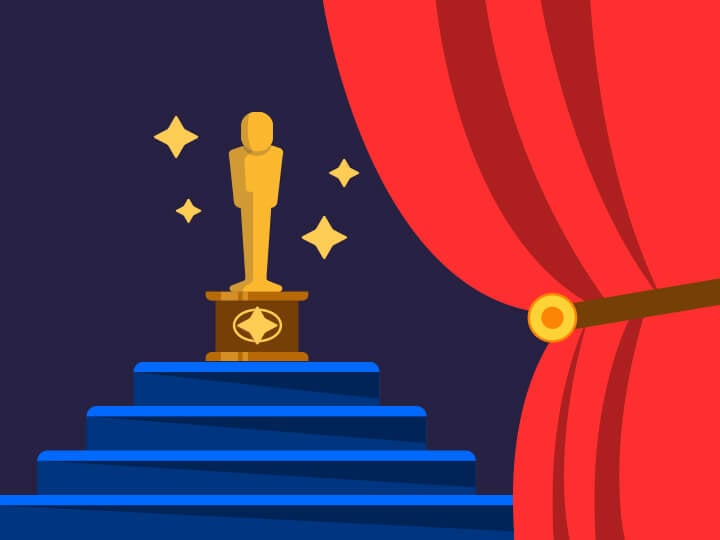 Elections
It's not just sporting events that you'll find a good amount of betting odds on but also entertainment events and political ones such as the outcomes of democratic voting.
More about how betting odds work

Tip 1
Pick the best sportsbook
Before looking for the best sports odds make sure to also check other factors that will greatly affect your gameplay. These things include daily promos, boosted odds and parlay insurance, amongst others.

Tip 2
Shop around for the best odds
Having more than one sportsbook account gives you the ability to shop around for the best odds in sports betting. So always make sure to check each sports betting site and pick the best payout percentages.

Tip 3
Betting lines are constantly changing
One thing about sports lines is that they move in real-time. Even one piece of news about a quarterback can have huge implications on a game's odds betting and even any futures.

Tip 4
Don't be tempted by huge odds
We're not saying it doesn't happen – Macedonia did beat Italy in the World Cup Qualifiers with +1,600 odds – but these types of underdog wins are rare. So always do your homework and make sure there is a reason why you're choosing to bet on the underdog.
How to read odds/sports lines
So you decided to give betting a try and you want to know more about how to read odds. In this section, we will focus on American odds and how these are worked out. In this table, we are using an NBA game example of the Cleveland Cavaliers at Orlando Magic.
From the odds, you can quickly notice that the Cavaliers are the favorites as they have the lower number (-385). The Orlando Magic are the underdogs with odds of +290.
The favorites are normally given a (-) designation as you need to risk more of your money to win. In simpler terms, if you're backing a -250 team you will need to risk $250 to win $100. In the case of the Cavaliers you will need to bet $385 to win a total of $485 – that is, your stake $385 + your win of a $100. 
Underdogs are expected to lose the game so they carry more of a reward when betting. In our example, if you decide to back Orlando and they win you will receive $390 when betting $100 – that's your initial $100 stake + $290 win.
| Team | Odds |
| --- | --- |
| Cleavland Cavaliers | -385 |
| Orlando Magic | +290 |
Future odds
Future odds are bets placed on events that will have an outcome in the future. These types of events include the winning of a tournament or who will be crowned MVP of a season or tournament.
Future bets tend to open even before a season starts and stay open until the end of it. Having said that, the betting odds will be adjusted throughout the season according to what happens during the season. However, as soon as you place the wager the odds will be locked in and won't change whatever happens throughout the season.
Future odds are normally presented in list form with the favorite on top and displaying the lowest odds. As you go down the list, the more a particular team will be less likely to win the tournament so the odds will get longer and longer, usually even going into 4 figures or more.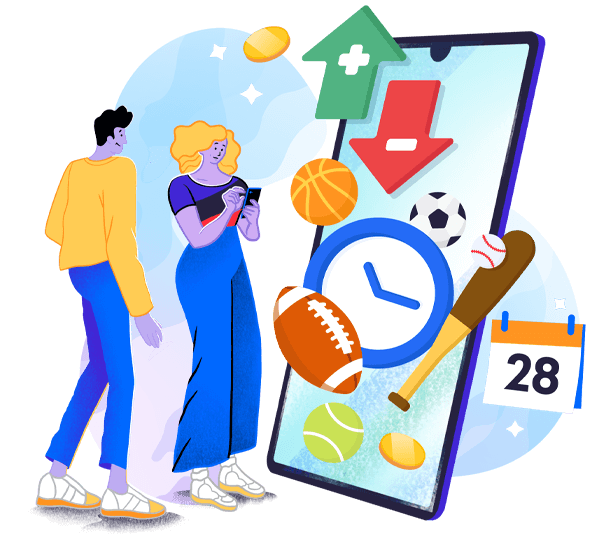 Common betting odds formats
The easiest betting odds to read are those you're most used to. You can have countless arguments with someone who prefers a different type of sport odds and you will never convince each other to change minds.
The main three betting formats all translate to the same thing. If you bet $100 on a team that has a +250 betting line odd you will always receive $350 whether you're betting in American, fractional or decimal odds.
If you are unsure, there are many bet calculators that can show you the amount returned to you after a bet according to how much you bet and any of the betting formats used.
| Type | Format |
| --- | --- |
| American | +250 |
| Fractional | 5/2 |
| Decimal | 3.5 |
Betting odds FAQs
Where can I find betting sites with the best sports betting odds?
How do you read betting odds?
Reading betting odds may look hard at first but once you know the basics it becomes a breeze. First up, you need to get to grips with American odds. This is the format mostly used in US sportsbooks. Head over to our dedicated section for a easy guide on how to read betting odds.
What does +/- mean in betting odds?
You will find + and – signs at the front of every American odd. The (-) sign will generally indicate the favorite while the (+) sign will show the underdog. Of course, there are instances where both teams will have a + in front of their odds. In this case, the one with the smaller number will be the favorite. Learn how to read sport betting odds in our dedicated section.
Should you bet on negative odds?
It is entirely up to you. Negative odds normally show who the favorite is and tend to have more risk associated with them as your stake will always be more than your win (if your chosen team does win). So it all depends on your strategy. Check out our sport odds tips for more info.
What does minus 140 mean in betting?
If a team has odds of -140 they are most likely to win according to the bookmaker. In this case you would need to bet $140 to win $100 + your initial stake of $140 to total $240.
What does 100 to 1 odds pay?
These are fractional odds and they mean you will receive 100 times your bet so if you bet $100 you would get a win of $10,000 plus your $100 initial stake. It's worth saying that these odds are pretty hard to come by and will likely result in a loss.