The best betting payments for sportsbooks
It's important to know which betting payment to use when you're betting on your favorite sport. What are the safest and easiest betting payment methods in the US? Will any of them affect your gambling experience?
On this page, we'll break down all the sportsbook payment options and give you all the information you'll need to decide which one works best for you. So, without further ado, let's get to it.
Betting payment methods: what's available in the US?
Credit cards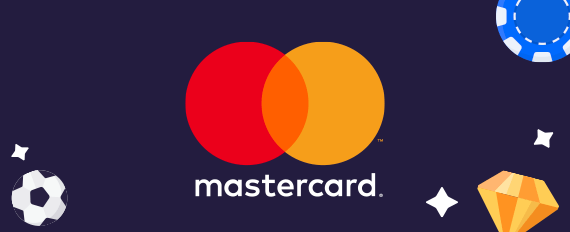 Mastercard
One of the most common and trusted cards in the world. Mastercard is a simple and easy way to make your betting payments.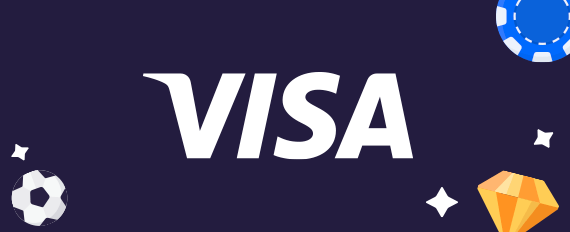 Visa
Visa is arguably the most common card in the world, challenged only by Mastercard. You can safely expect most sportsbooks to accept this card for betting payments.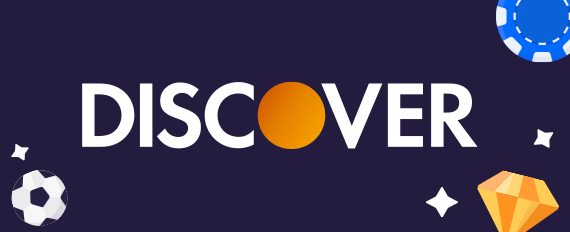 Discover
Discover card made headlines back in the day for not having an annual card fee, and has become a common sportsbook payment method, though not as common as Mastercard or Visa.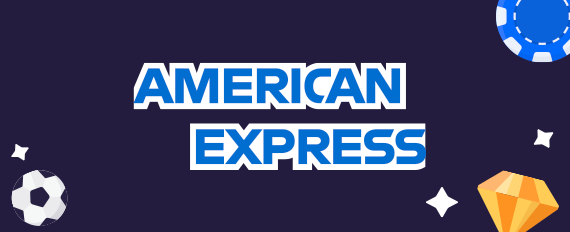 American Express
This card is not as common as the other alternatives, though it's just as easy to use as the rest of them. You can sometimes find this as a sportsbook withdrawal method, but it's usually only accepted for deposits.
E-wallets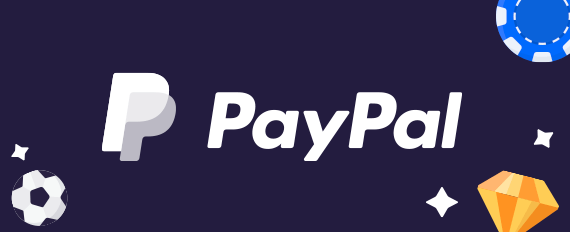 PayPal
One of the world's leading betting payment methods. PayPal can be found across almost any site, in almost any country. The company also boasts an internal approval process for any gambling-related business partners, giving your bet payments some extra security.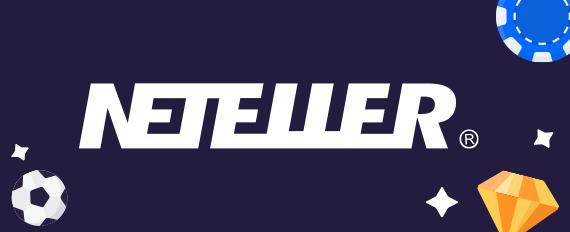 Neteller
One of the most trusted e-wallets, Neteller has been processing gambling payments since the year 2000. All you need to do is link a credit or debit card, or a bank account, and pay through a secure online platform or their own prepaid Net+ MasterCard.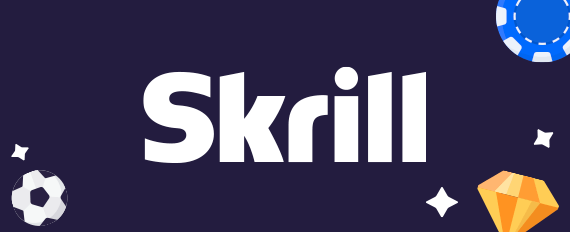 Skrill
Skrill works just like the other e-wallets, letting you make betting payments through their secure online platform rather than handing out your bank or card details. It also has its own prepaid MasterCard, which you can use wherever MasterCard is accepted.
Bank transfers and alternatives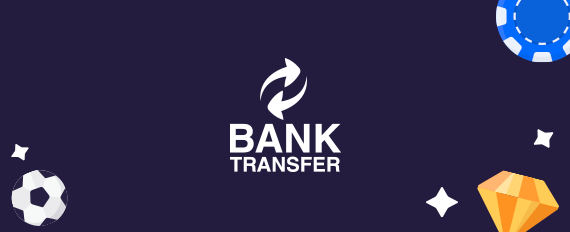 Bank Transfer
Occasionally sportsbooks will allow you to make payments through a wire or ACH transfer, though ACH transfers are more common. However not all banks like to associate with gambling sites, so you might find your options limited if you try to pay with this option. You will also need to fill out any details requested when making a deposit, and withdrawals tend to have a bit of a waiting time.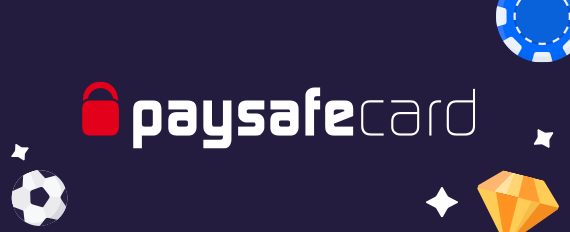 PaySafeCard
If you're not feeling trusting of sportsbooks and would rather keep your card numbers to yourself, then PaySafeCard is a solid option. With PaySafeCard you can top up an unlinked card with cash down at your local store, and then use a given PIN for all of your sportsbook banking needs. It is unfortunately a rare option, so don't expect to see this when browsing through your favorite US sportsbooks.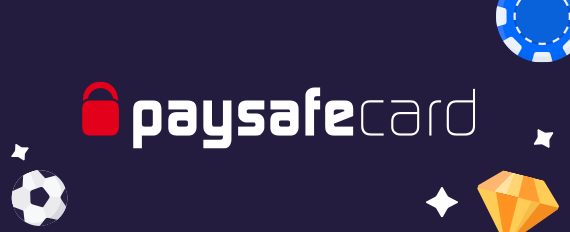 PayNearMe
Want to pay with cash but don't feel like making the long trip to the physical location? PayNearMe is an excellent option for you. Simply decide how much you want to deposit and it will generate a barcode that you can take to your local store. Scan the code, pay the cashier, and see the numbers in your account go up a few minutes later. Most sportsbooks have this option, and it's especially great for sportsbooks that don't have a physical locatio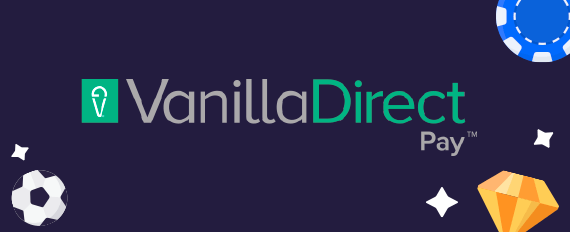 VanillaDirect
VanillaDirect is essentially the same as PayNearMe, you generate a barcode on their website which you then take to the local store to scan and pay up. Unfortunately, VanillaDirect is far less common than PayNearMe, so don't be surprised if a sportsbook doesn't have it available as an option.
Sportsbooks with the best betting payment options
Now that you've seen the various methods available, the next question is which is the best online sports betting site when it comes to payment options? Of course, all sportsbooks accept and pay out money in some way, but some offer better payment methods than others, like Caesars for example. We've highlighted 4 of the best sportsbooks for betting payment methods, while looking out for all the nitty-gritty details such as any bonuses, the range of sportsbook payment methods, the speed of transactions, and deposit and withdrawal limits, among other things.
Sportsbook Logo
Odds rating
Bonus
Go to sportsbook Button
Show more
T&C

1

BetMGM sportsbook review

85

/100

Expert rating

by Anna M.

91%

Playscore

based on

Up to $1,000 back in Bonus Bets

Play now

2

Borgata sportsbook review

85

/100

Expert rating

by Ian Z.

85%

Playscore

based on

Bet $20 get $100 in Free Bets

Play now

Good to know

High banking limits for withdrawals and deposits
Fast withdrawal times
No operator fees

14 payment methods

Play now

3

DraftKings sportsbook review

76

/100

Expert rating

by Anna M.

92%

Playscore

based on

Bet $5 Get $150 in Bonus Bets + a daily No Sweat SGP

Play now

Good to know

Official NFL partners
Great football betting options
User-friendly bet builder

11 payment methods

Play now

4

ClutchBet sportsbook review

79

/100

Expert rating

by Paul P.

80%

Playscore

based on

100% up to $1,000 in Free Bets

Play now

Good to know

Live micro-betting
Same-game parlays
Excellent customer support

7 payment methods

Play now

5

bet365 sportsbook review

82

/100

Expert rating

by Ian Z.

89%

Playscore

based on

Bet $1 get $200 in Bonus Bets

Play now

Good to know

Its own MasterCard
High limits with Skrill
Transparent payment terms

7 payment methods

Play now

21+. Gambling problem? Call 1-800-Gambler (call or text in Colorado).

6

Fliff social sportsbook review

80

/100

Expert rating

by Ramona D.

83%

Playscore

based on

100% up to $100 FC

Play now

Good to know

Good sport selection
Offers college sports
Available in 41 states

5 payment methods

Play now
Betting payment methods compatibility chart
There are tons of sportsbook payment options when you bet for money, and it's easy to feel a little overwhelmed by them. Most of us prefer to stick to one betting payment method that we can use everywhere, but which one should you pick?
Credit and debit cards are popular, but not everyone is comfortable handing out their card numbers to gambling sites. Thankfully there exist other options, such as the e-wallet PayPal or a sportsbook's Play+ card. However while most sportsbooks accept these for betting payments, they're not guaranteed to be there, and it can be frustrating to find out that one sportsbook doesn't accept the e-wallet that you use for everywhere else. This chart aims to help reduce this frustration, by showing which payment methods are accepted for the top 4 US online betting sites.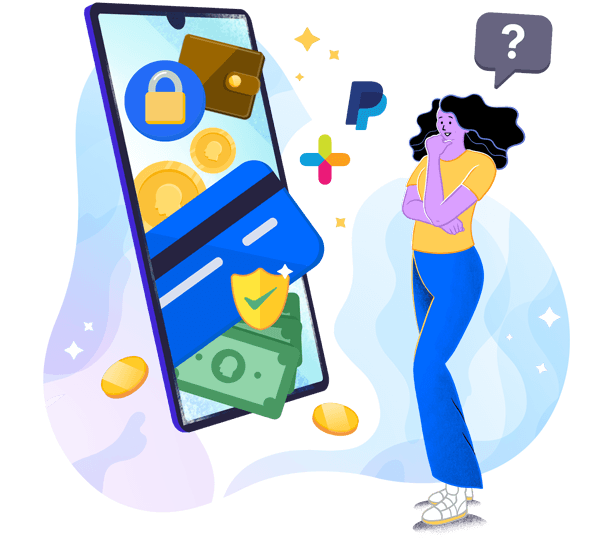 | | BetMGM | Borgata | bet365 | Golden Nugget |
| --- | --- | --- | --- | --- |
| Play+ | ✔️ | ✔️ | | ✔️ |
| VISA | ✔️ | ✔️ | ✔️ | ✔️ |
| MasterCard | ✔️ | ✔️ | ✔️ | ✔️ |
| Discover | ✔️ | ✔️ | | ✔️ |
| American Express | ✔️ | ✔️ | | ✔️ |
| PayPal | ✔️ | ✔️ | ✔️ | ✔️ |
| Skrill | ✔️ | ✔️ | ✔️ | |
| Bank transfer | ✔️ | ✔️ | ✔️ | ✔️ |
| VIP Preferred | ✔️ | ✔️ | | ✔️ |
| PayNearMe | ✔️ | ✔️ | ✔️ | ✔️ |
| PaySafeCard | | | ✔️ | |
| Cash onsite | ✔️ | ✔️ | ✔️ | ✔️ |
Choosing the best betting payments
When people think about betting payment methods, often they don't think beyond if the transaction happened without every hacker stealing their bank details. These are of course important, but the Time2play rating system goes the extra mile by analyzing all of the extra details that might make a payment method appealing, such as transaction speed, fees, and ease of use. Want more info? Read on.
Fast deposits
When it comes to receiving those bookmaker payouts, the faster the better. Speed can vary wildly depending on the method used for depositing, so it's important to know how long you'll have to wait before making a decision on which payment method to use. Most depositing methods like Visa are instant, though if you're heading to your local 7-Eleven to deposit with PayNearMe then you'll need to take travel time into account. 
Withdrawals
Withdrawals can come with some waiting times — up to 5 days if you opt for bank transfer to get your winnings. E-wallets and Play+ can be instant withdrawals, but you might not have access to those payment methods. Likewise, with cash, you'll actually have to factor in the time it takes you to get to the bookies to collect your winnings. If you decide to withdraw with a check, be prepared to wait for a couple of weeks.
Safety and anonymity
We've all heard the horror stories of hackers stealing people's identities and draining their bank accounts before anyone could realize it. Naturally, we can't blame anyone if they might want to keep certain information, like their bank details or card numbers, to themselves. All legal sportsbooks have to be approved by at least one state licensing board, so safety is always assured, but you can never be too careful. E-wallets like PayPal or Skrill are arguably the best option for safety, as this way only the e-wallet will have your details. Hard cash options like PayNearMe removes even needing a card, but it would also require you to walk with stacks of cash on you, which is not always the wisest choice for safety.
Fees
Fees are that extra thorn in everyone's side. Most sportsbooks try to avoid having internal fees, though it's still vital that you check the T&Cs of the sportsbook to make sure that they haven't hidden a fee somewhere for your preferred payment method. As for the methods themselves, intermediaries such as PayPal do occasionally charge fees. Withdrawing money directly to an intermediary such as PayPal usually costs nothing, but if you want to transfer the winnings to a bank account then expect a withdrawal fee of some kind.
Potential incentive/bonus
A few sportsbooks like to throw in bonuses now and again to incentivize players to use a particular payment method. It may be rare, but it's certainly something to keep an eye out for. Almost every sportsbook has a Play+ card, with some even having their themed plastic card. A common deal for sportsbooks that have VIP programs is to have VIP bonuses tied to deposits and withdrawals, usually with limits being higher. So always keep an eye on the sportsbook's promotions page, you never know when a payment method might suddenly have a bonus tied to it.
Ease of use
Sometimes it all comes down to simple convenience, and what method is the easiest to use. In this regard, it's hard to beat e-wallets, where ease of use is their entire selling point. Once an e-wallet like Paypal has your details you no longer need to input them anywhere else, and you can just press a couple of buttons to have PayPal handle the deposit or withdrawal for you. Cards are not far off when it comes to ease of use. They're quick to use as long as you're ok inputting the card details every time. If you're particularly brave, some browsers like Google Chrome, as well as betting apps, can save your card details for you and automatically film them into forms, though perhaps the risk in security might not be worth the ease of use in this case.
Sportsbook payments: a look at the different types
We've been droning on for quite a while now about all the many different betting payment methods, but sometimes nothing beats a good, old-fashioned pros and cons list. It's hard to tell which payment method is best for which situation, so this list aims to help with that by putting the key features – and drawbacks – on display.
Credit cards
Credit cards are a reliable sports betting payment method, meaning you'll find all sportsbooks that we rate accept Visa and Mastercard for deposits (and more often than not, Discovery). You'll also find most top sportsbooks offer their own branded Play+ card, with VIP promos. We should point out here that aside from Play+ (which isn't a credit card, but you can fund with your credit card) you'll find that almost no legal online gambling sites offer credit cards as a withdrawal option.
Available almost everywhere
VIP deals are often tied to sportsbook cards
Will probably already have one anyway
Some sportsbooks do not accept card withdrawals, only deposits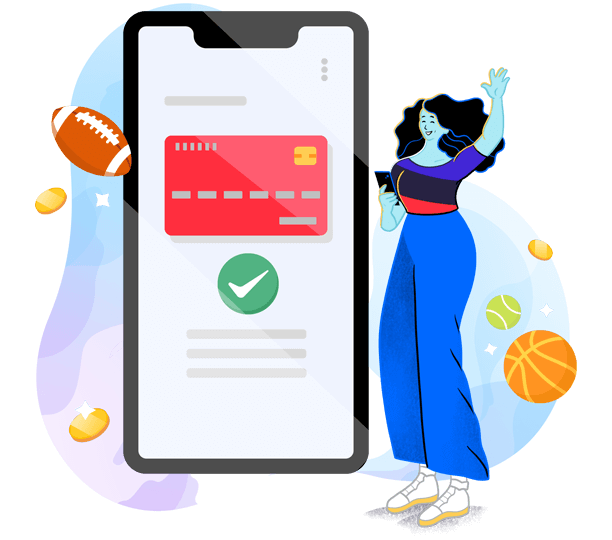 E-wallets
The majority of betting sites offer e-wallets like PayPal as a sports betting payment option. If you're looking for a payment option that's doubly secure then it might just be the thing for you. It's super easy to use once you've got it set up – and it's often available as an instant withdrawal method. The only 'downside' is that unlike a credit card (which you probably have), you'll need to create an account before you can use it.
Available in most sites, for both deposits and withdrawals
Payments made through a 3rd party platform for extra security
Easy to use regularly
You need to create an account first before you can use
Withdrawals are sometimes subject to a withdrawal fee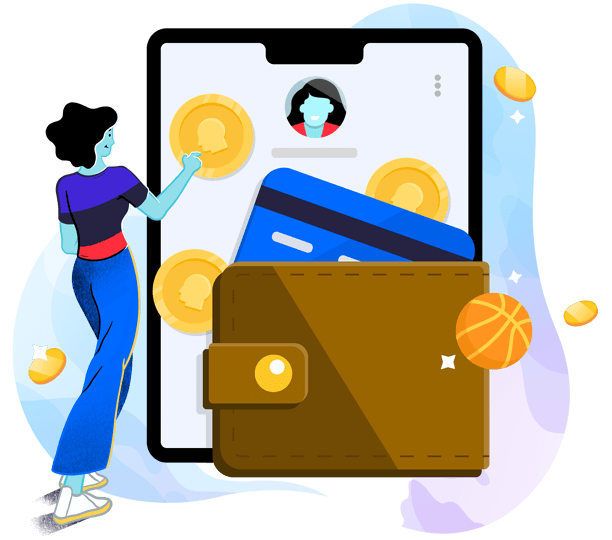 Bank transfer
Looking for a secure way to fund your sports betting account, but you don't have a credit card? Bank transfer could be the best choice for you. The biggest advantage aside from security is that you can (often) transfer more cash in one go compared with other payment methods. There's usually a longer withdrawal period (from 3-7 days) compared to instant withdrawal offered by PayPal and Play+.
Very secure method of making transactions
E-checks are simple to use
Limits are often higher, especially for ACH transfers
Some waiting time for withdrawals
Inputting bank details can be frustrating for regular transfers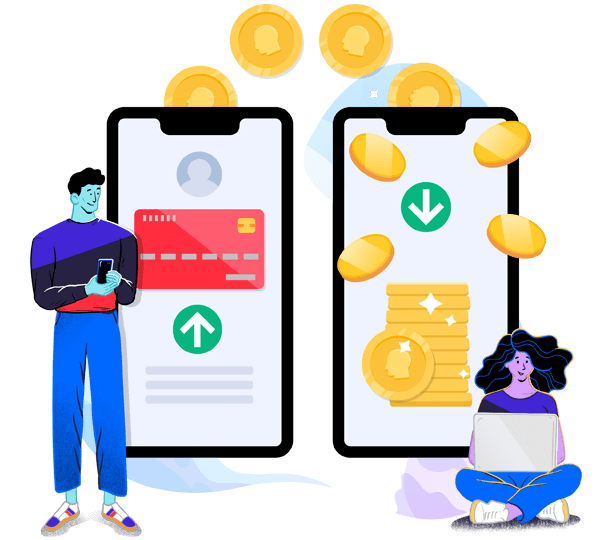 Alternatives
Cash at bookies is one most popular alternative payment methods. You don't need to create an account or enter your details or any of that stuff. You just need to rock up to the location and hand over (or pick up) the dough. The advantages are that as a payment method, it's instant – not taking into account the traveling times to get to the location. When it comes to security, however, it's a bit lacking, as you might not be safe traveling around with that much cash.
Cash at the location often has the best limits
No need to give card details to anyone
Traveling with a pile of cash is not exactly safe
Travelling times need to be taken into account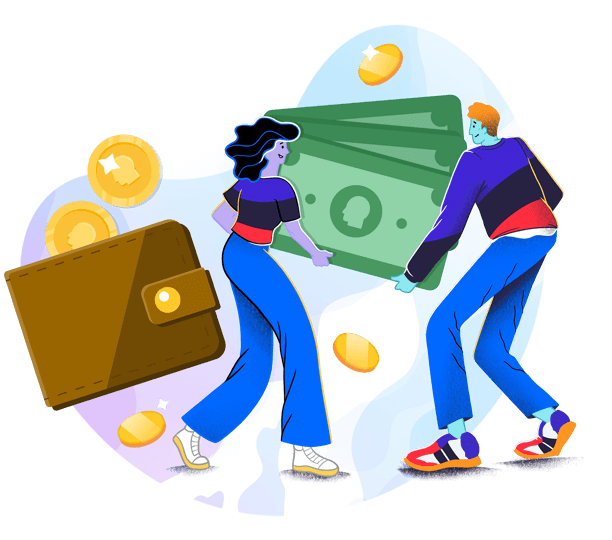 Sportsbook deposits and withdrawals
Depositing and withdrawing money is what most of your sportsbook transactions are likely to boil down to. But how exactly are you supposed to know what the best online betting site deposit and withdrawal options are? Here we take a quick look at some of the better options, and their advantages and disadvantages such as transaction times and fees.
Sportsbook deposits
When it comes to depositing cash, using the branded card of the sportsbook itself is almost always the best option. Both Golden Nugget and BetMGM sportsbook offer a Play+ card, with Golden Nugget also giving bettors a $10 bonus just for signing up for the card. There are also no operator fees, so you can keep more money for yourself. Golden Nugget also ties its VIP deposit deals exclusively to its Play+ Card, so you can deposit up to $100,000 per transaction with that card provided you are a VIP. Bet365 sportsbook offers a MasterCard instead, but it comes with all the same perks.
For alternative options, both bet365 and Borgata have great deals when it comes to e-wallets. Bettors who choose to deposit with Skrill on bet365 can deposit up to $38,000 per transaction, while Borgata offers up to $50,000 per transaction. Both also don't have any operator fees, which is always a nice bonus.
| Method | Transaction time | USP | Sportsbook |
| --- | --- | --- | --- |
| Play+ Card | Instant | $10 bonus | Golden Nugget |
| Skrill | Instant | High limits | bet365 |
| PayPal | Instant | High deposit limit | Borgata |
| Play+ Card | Instant | No fees | BetMGM |
| Bet365 MasterCard | Instant | Quick and easy to use | bet365 |
Sportsbook withdrawals
As with depositing options, the branded cards of a sportsbook are usually the best option. Both the Play+ cards of Golden Nugget and BetMGM, as well as the bet365 Mastercard, can be used in stores. This means you don't need to withdraw at all, and can just hop on down to the nearest store to buy yourself something nice straight away. Bet365 MasterCard also has the added option of allowing you to withdraw without needing to deposit with it first, a big deal since the rest of the options on bet365 don't offer this perk.
For other options, both VIP Preferred and Borgata offer some high limits for withdrawals. VIP preferred with Golden Nugget especially allows bettors to withdraw up to $250,000 per transaction, even more than Golden Nugget's VIP deal for withdrawals with the Play+ card (up to $100,000 per transaction). PayPal also has a great transaction time for Borgata, with transactions happening within 24 hours.
| Method | Transaction time | USP | Sportsbook |
| --- | --- | --- | --- |
| VIP Preferred | 2 business days | High withdrawal limits | Golden Nugget |
| Play+ card | Instant | Accepted in stores | Golden Nugget |
| Bet365 MasterCard | Instant | Can withdraw without making deposits through it | bet365 |
| Play+ card | 2 business days | Fastest way to withdraw on the site | BetMGM |
| PayPal | Within 24 hours | High limits | Borgata |
How to deposit and withdraw at online betting sites
Depositing and withdrawing cash can be a little bit daunting, especially for first-time gamblers. There are forms to fill, details to input, cards to sort between, the list goes on. This section aims to help you with the depositing and withdrawal process, telling you how it should be done and even giving a few pointers along the way.
Making a deposit

Step 1
Do the research
Before even coming close to making a deposit, the first thing you're going to want to do is research. Most sportsbooks have a help center of some kind, where you can find all the information you'll need about the various sportsbook payments. Some even have completely separate banking tabs, which will be one of the first things you should click on for any new sportsbook. Find out for yourself the limits that are offered per payout method, the transaction speeds, and any fees. If it's not there, message or email customer support. You never know when a sportsbook might try and sneak in a fee in some obscure T&C, so research is always extremely important. Alternatively, just check out our online sportsbook reviews where we research for you.

Step 2
Sign up
You can't deposit any money without having an account, especially since making a sportsbook deposit in the US requires identity verification. Make sure to have all your details in and get to filling. This section is extra important as this is usually where bettors get to benefit from any signup bonuses. Bonuses such as 'deposit match', where a sportsbook will match your deposit in free cash, usually require a bonus code that would need to be inputted in this section, or else you might lose out on the bonus entirely.

Step 3
Head to the cashier
Now, it's time to deposit. Sportsbooks usually have a section known as 'cashier' or 'wallet', where bettors make the various cash transactions. There's often extra information here as well, so it's a good idea to go over all of the information here first in case there's some detail that you could not find in the help center. Once that's done, simply pick whichever deposit method you've chosen, and fill in any details necessary, such as a card number or PaySafeCard PIN. There's also usually a section here for bonus codes, for any extra promotions that you might be able to benefit from, so keep an eye out for those on the sportsbook's promotions tab.

Step 4
Make those bets!
Now that you've given the sportsbook your hard-earned cash, it's time to sit back, relax, and enjoy some online sports betting. If you're new, you may want to focus on a game with boosted odds, or one that you're very familiar with. Lots of sportsbooks often have free bet bonuses as well, so make sure to make the most of those to get some practice and learn how everything works.
Withdrawing winnings

Step 1
Time for more research
Again, before you even sign up for a sportsbook, make sure that you've pored over every T&C they have. Scour their help center and banking tabs for anything relating to transaction times, limits, and fees. A lot of sportsbooks have a bad habit of not letting you withdraw with a particular method unless you first deposited with it, which makes it extremely important to do this research before you deposit. You don't want to end up locked out of withdrawing from a particular method simply because you used a different one to deposit first.

Step 2
Back to the cashier
So you've played a bit, earned some winnings, are now want to get that cash back? Head off to the cashier section then, and select your withdrawal method. Input any information that you require, then hit the enter button to confirm.

Step 3
Time to wait (or spend)
Once that's all done, it's time to make yourself a coffee and wait for the cash to come in. Some methods are instant, but others can take a couple of days to come in, especially if it's your first time using that method. If you've decided to have a check sent in the mail, you may even need to wait a couple of weeks, so you might want to do something else whilst you're waiting. Alternatively, if you've withdrawn with an e-wallet or a Play+ card, then you can just spend your winnings directly using those methods anywhere that they are accepted.
Step 4
Play through any wagering requirements
Sportsbooks often pop in a few T&Cs with their betting offers. Bonuses that reward free cash generally come with wagering requirements. Usually, the cash would be in the form of sportsbook tokens that need to be betted in a certain amount of time, on bets with certain odds. Not following these requirements could lead to you losing the free cash, so make sure to bet away.
FAQs
How do I pay at an online sports betting sites?
There are several ways to make online sports betting payments, which we cover in our payment methods section. The best payment methods can be very specific to the sportsbook, so make sure to check each one individually for the various T&Cs. Usually, e-wallets and cards are the quickest, while handing over stacks of cash tends to have the best limits.
How do I fund my betting account?
We've created a detailed step-by-step guide on how to best deposit cash into your account in our depositing guide, however, the basics of it are as follows:
Research the best online betting site deposit options
Create an account
Verify your identity
Hop over to the cashier section
Pick a deposit method depending on your previous research
Specify an amount of cash
Confirm
Play
What is the fastest sportsbook payment method?
E-wallets tend to be the fastest for online payments, especially since you don't need to enter a card number every time. Cards are also a good option but they can be a little bit slower. We cover the pros and cons of the most popular payment types on this page.
Can you bet with PayPal?
Of course! PayPal is one of the most popular betting payment methods. You can read more about it in the payments in the US section on this page. Alternatively, for one of the fastest sportsbook withdrawal methods check out our PayPal betting page.
Is it legal to deposit money into an online sportsbook?
If the sportsbook has been approved by a state licensing board, then honestly it's very unlikely that it will have anything illegal. You can deposit money safely knowing that no one is breaking any laws. Still, there are some red flags to look out for. Bitcoin and other cryptocurrencies are illegal payments for US sportsbooks, and sportsbooks should not be offering any loans for gambling money. If you see any of these in a sportsbook, stay as far away as possible.