Caesars sportsbook review
All roads lead to Rome, and our Caesars sportsbook online review is no different. We'll take you through all the pros and cons, covering everything from bonuses and sports to what we think of the odds, payment methods, and even customer service.
When Caesars Palace was built on the Vegas Strip in 1966, the opening party burned its way through two tons of filet mignon. So, are the sports betting options anywhere near as meaty? 
Overall, it looks good for the Emperor — a $1,250 welcome bonus is no joke, you can bet on all the major sports and leagues, and the odds are pretty good. So, without further ado, let's plunge right in!
Pros and cons
Larger-than-average bonus 
Free tier and reward points
Live NFL streaming
Refunds only in bonus cash
Chatbot support
Buggy search function
General ratings
95
Betting features rating
76
Sports and markets rating
How we rate
Our main score is the Expert Rating, which ranks casinos on over 60 criteria in eight different sections, including bonuses, games, safety, and more.
Read more
94%
Playscore
based on 10 critics
100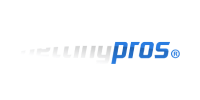 99
98
97
96
96
93
93
89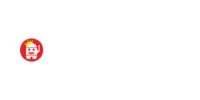 80
What is our Playscore?
The Playscore represents the average rating according to top critic sites for a given gambling operator.
Read more
General info
| | |
| --- | --- |
| Launch date | 21/08/2022 |
| Company behind | Caesars Entertainment |
Disclaimer! We're basing this online sportsbook review of Caesars on the NJ product. Most of the stuff applies to all other states Caesars operates in, and anything significant will be highlighted in our state differences section. It's licensed in over a dozen states, so you have plenty of options to play with.
Gambling problem? Call 1-800-GAMBLER.
Bonuses and the Caesars sportsbook promo code —$1,250
Bettors are welcomed to the tower of togas with a risk-free first bet of up to $1,250. This is above-average in the Time2play books; even other big names like BetMGM sportsbook only go up to $1,000. It's the most common style of sportsbook betting offers, and Caesars is willing to go bigger with it than many competitors.
The promo code you'll need is TIME2PLAYFULL, and Caesars sweetens the deal even further by granting you 1,000 reward points and 1,000 tier points for their Caesars Rewards program along with the bonus, whether your first bet wins or loses.
How it works is pretty simple. If your first bet is over $10, you'll be refunded in Caesars site credits if you lose. You can then make more bets with site credit, though you'll only be able to take home your winnings from those, not the stake.
Some sportsbooks ask for bonus cash to be wagered a few times over before allowing a cashout, which isn't the case here, and that's a great thing for Caesars. There also don't appear to be any odds restrictions, which is good news for us bettors.
Bonus facts
| | |
| --- | --- |
| Sign-up bonus | Risk-free $1,250 bet, + rewards points |
| Wagering requirements | Can cash out free bet winnings immediately |
| Risk free bet | Yes |
| Other bonuses | Profit boosts, same-game parlays, other rotating promotions |
| Caesars sportsbook bonus code | CZRFULL |
Are there any downsides? Nothing huge, but we will highlight the following. The bonus is only eligible on your first bet and only if that first bet is over $10. Don't let the opportunity for free credits fall to the wayside if you sign up.
The other thing is that there aren't too many other regular promos apart from odds boosts and the same-game parlay feature. At the time of writing, there's an opt-in free bet refund on MLB, but it's the only thing we're seeing. We'll keep an eye out for more and update you appropriately.
Bonus rating
89
/100
One of the best risk-free bet bonuses, but still a risk-free bet bonus
Larger-than-average bonus
Free tier and reward points
Refund is in bonus cash rather than real cash
I certainly like the transparency of Caesars' bonus structure and the sportsbook throughout, as we'll touch on in other sections. It's incredibly easy to find the bonus terms and conditions; the most important stuff is just listed under it on the promo banner. You don't need to click through to a separate page to see the details. Compared to other brands in the industry, that's a classy move by Caesars. BetMGM, for example, doesn't show their welcome bonus in the promotions tab.

On the transparency front, it's also nice that Caesars don't faff around with the Caesars sportsbook promo code; it's automatically input into the field when you sign up. However, in this case since you're using our exclusive promo code, you'll need to change it yourself.

I'm still not the biggest fan of free bets as a concept, though. Sure, they're fine bonuses, but I always think that it's a bonus that's only a bonus if you lose. Caesars having the decency to at least add a good chunk of tier points on top is pretty spicy compared to other operators. Still, I'm a bigger fan of stuff like deposit bonuses that you can find at BetRivers – sure, it's only $250, but you have it on top of your balance whether or not your first bet wins.


Additional bonus details
Caesars sportsbook promo code
The Caesars sportsbook promo code when registering through this site is TIME2PLAYFULL. 
Caesars Rewards
The imperial rewards program brings benefits to more than 50 destinations worldwide. There are two kinds of points — Rewards points and Tier points. Rewards points are like a currency that can be spent on various perks and benefits, from casino and sports free play to comped hotel rooms at Caesars Rewards destinations.
Tier points can be earned in many ways, from betting online to staying at hotels affiliated with the Caesars brand. The more tier points you have, the higher you rank. There are six tiers; gold, platinum, diamond, diamond plus, diamond elite, and seven stars. For online sports bettors, notable perks include extra free bets during Birthday Month, even at the lowest Gold tier (0+ tier credits). Anything from Platinum (5,000+ tier credits) and above also get monthly free bets.
Bonus terms and conditions
Important things to note about the bonus in this Caesars online sportsbook review:
You're repaid in site credit if you lose your first bet, refunding 100% of losses up to $1,250 + giving you 1,000 reward and tier credits, whether you win or lose
It only works on the first bet, and that bet must be made for a minimum of $10
The Caesars sportsbook bonus code you'll need is CZRFULL, and it's usually automatically applied when you sign up – make sure the field's filled
Caesars sportsbook sports and markets
You can bet on 20 different sports at Caesars sportsbook and on a plethora of leagues and events within those sports. In soccer alone, you can bet on 91 different leagues worldwide. Caesars has you sorted whether you want to bet on the NFL, Wimbledon, or the Finnish Veikkausliiga.
20 sports is above average, but not by far. Bet365 sports lets you wager money on 22 different games, while Golden Nugget lags behind with 17. 15-24 is normal, so Caesars can compete within its niche and outcompete many of its rivals.
Market facts
| | |
| --- | --- |
| Number of sports | 20 |
| Number of markets per match | Soccer 250+ |
| Number of markets per match | Baseball 100+ |
| Unique markets (esports/ politics) | No |
Some less mainstream options you can find at Caesars for sports include darts, cricket, and table tennis. No eSports options are available, which is a surprise given the rapid growth of the niche. 
The number of individual markets you can bet on is also quite promising. We've seen sportsbooks that offer less than 50 betting markets per match for baseball, and Caesar's is sitting on around 107. Looking at a random EPL game in the soccer category, there were over 250 different wagers per game and over 700 total options within those categories.
One great thing Caesar's do is offer particular props bets on individual games. Want to bet that your team will score a goal between the 31st and 44th minute of a match? Weirdly enough, you can. There's a vast swathe of options for individual choices, so no matter what you want to bet on, there's likely something for you.
Some props options even have sliders to set your criteria, with odds updated automatically.
The complete list of sports available consists of Aussie rules football, auto racing, baseball, basketball, boxing, cricket, cycling, darts, football, golf, handball, hockey, lacrosse, rugby (league and union), snooker, soccer, table tennis, tennis and UFC/MMA.
Sports and markets rating
76
/100
Very strong offering, but few niche options
Huge number of markets per match
Lots of live betting options
Tons of leagues
No esports
Offer is subpar to competitors
Caesar's is a good sportsbook, and it's a shame that 'sports' is the only section where it doesn't easily crush most of its competition. Don't get me wrong, it's good. Really good. 20 sports is more than most competitors have. However, Caesars is the largest retail sportsbook in the US — that should be reflected in its online offering, and it should be stomping its competitors here.

Most sports fans will have no problem here. The sheer number of competitions you can bet on within each sport is astounding, and if you want to get up at 3 in the morning to do some live betting on tennis matches in China, you can do that.

But with success comes expectation. The biggest retailer should offer unique stuff we can't get anywhere else. Snooker and darts are fine, but most big sportsbooks offer to bet on those. eSports is a billion-dollar market Caesars misses out on, along with badminton, track and field, volleyball, water polo, and more. Hell, I've even seen Bet365 run betting on surfing sometimes.

Realistically, there's little to complain about. But if I'm giving an honest Caesars sportsbook review, I must admit some disappointment. Not because it's not good, but because it should clearly be the best. With the sheer brand size (and those infamous ad campaigns), you'd expect Caesars to pull out all the stops for everyone.


Caesars sportsbook betting features — imperial or impractical?
Sportsbooks have had to develop many features in a saturated market to give them a competitive edge. So what's Caesars online sportsbook running?
Early cashouts are a big one, allowing you to save a few bucks if you feel stuff might not go your way or if you want to quit while you're ahead. There are also bet-building options to combine different bets into one parlay stake. You can combine different match results under one banner or multiple bets in the exact match under the same-game parlay feature.
Feature facts
| | |
| --- | --- |
| Cashout | Yes |
| Bet Builder | No |
| Live betting | Yes |
| Live data | Yes, basic |
| Live stream | Yes (NFL) |
It's easy and quick to make most bets if you've got a cash balance on your account. Tapping or clicking the option you want to bet on will bring up the bet slip where you can enter your stake. For parlays, it's split into two, so you can bet on the whole thing or the individual stakes if you're looking to hedge your bets.
There are a few betting systems in place — apart from straight bets and parlays, round robins are available too. This wins Caesars a few points compared to the market. Sites like Borgata also offer round robins, but they're not as common as we'd like them to be yet.
Betting features rating
95
/100
Great on almost all fronts
Plenty of events for live betting
Intuitive betting features
Discrepancies in live data
It's an almost perfect score here in the Caesars online sportsbook review, so let's break it down. The good stuff:

– Cashout features
– Bet builder
– Live NFL streaming Live data on some sports betting matches
– Lots of events for live betting
– Quick betting — never more than a few clicks
– Easy to find sports and matches, everything is in a neat, organized dropdown on the left

Why's all this good? If a sportsbook is cheaping out, the live sports are the first place it will show — it's way more effort to maintain live bets as they develop than to make a long list of futures. The fact that you can bet on stuff that isn't just from major leagues like NFL, NBA, UCL, or MLB means Caesar's is doing more than the bare minimum.

Bet builders are mandatory these days, but cashouts are lovely to see, significantly when they can save you a few bucks when your leading man on the field's letting you down.

So why aren't Caesars getting the full 100/100?

First off, the live data could be more detailed. It wasn't available on all games across all sports when we tested, and there were clear discrepancies. It was very solid on baseball, even having live graphs showing where balls were landing in the Japanese NBP league. But there wasn't even a live scoreboard available on soccer and tennis games of a similar caliber. Again, it's one of those situations that will not affect 95% of bettors, but if Caesar's are missing stuff, we can't give them a top score here.

It's worth noting Caesars is the first sportsbook to offer live NFL games streaming so they get extra points for that. Live odds are updated immensely quickly, and the interface is easy to navigate, even if the search bar is slightly annoying (more on that in the usability section — there's a trick to it).


Caesars sportsbook odds
We make it a point to take a sample of betting odds from different games at random times; then, we convert them into % returns. By doing this, we can get an idea of the house edge that a sportsbook likes to keep for itself. Our Caesars online sportsbook review found that the general payout percentage hovers just shy of 96% (95.70%, to be precise), which is better odds than many other sportsbooks.
For some contrast, Borgata and BetMGM clock in at 94.70% apiece, FanDuel's on 95.30%, while BetRivers staggers the competition with 96.44%. We consider 97% to be top tier, and we don't recommend spots with under 93% average returns or 92% for live games.
In individual sports, football performs characteristically better than general, with 95.93%, and basketball lags at 94.24%. Odds don't change how often you'll win and lose bets, but good % returns mean there could be a few more cents or bucks in your pocket whenever you win, which bodes well for fans of Caesars sportsbook.
Odds facts
| | |
| --- | --- |
| General payout | 95.7% |
| Highest major sport | 95.85%, football |
| Boosted odds available | Yes |
| Live betting | Yes |
| Parlay boosts | Yes |
Caesars sportsbook odds do particularly well when it comes to live betting. Let's be frank — live odds are always lower. Seeing the match play out helps you get a better sense of how it's going, and odds are lowered because you're more likely to win on that front. But with an average live payout of 94.24%, competition like Borgata's 91.58% is in a lower league.
Odds rating
88
/100
Caesar's odds are better here than on the Ides of March
Profit boosts
Decent live payouts
Live odds update super-quick
I've already covered most of what I want to say, but let's reiterate the highlights. The odds are a little better than we usually see, especially regarding live stuff, even if the Caesars sportsbook payouts aren't the highest in the nation.

With already good odds, stuff like odds boosts and the occasional free bet as promos is even better. One underrated factor is the frequency of updates on live odds. If you leave the live page on a fast-scoring game like tennis, you might see them update more than once a minute. If you're looking for high-action betting, the Caesars live section is certainly one of the better ones among US sportsbooks.

While not at the top of the class, Caesars performs consistently well in every category, marking it an excellent option if you're looking to experiment with new sports or bet types.


Caesars payment options — 10 ways
Caesars NJ sportsbook supports a range of e-wallets and cards, allowing bank transfers and e-checking through VIP Preferred. There are even cash options through Paynearme and depositing cash at the retail sportsbook.
10 ways total is on the upper end of the average for US betting payments, and our review of Caesars sportsbook is happy to report that practically all the payment names on the list are high-quality ones. From MasterCard, Discover, and VISA to PayPal and Skrill, with the obligatory Play+ thrown in, every player will find a convenient way to deposit and withdraw at Caesars.
(Discover is not available in NJ and Iowa but in all other Caesars states). Skrill is only available in New Jersey. In Nevada, you can deposit at affiliated taverns.
Most deposits are instant, though cash can take up to 15 minutes to appear in your online account. Caesars themselves state that the fastest withdrawal methods are PayPal and Play+.
Payment facts
| | |
| --- | --- |
| Total number of payment methods | 10 |
| Best payment method at the casino | PayPal |
| Min. deposit limit | $20 |
| Min. withdrawal limit | $20 |
| Max. standard withdrawal | $10,000 (PayPal) |
| Average deposit time | Instant |
| Quickest withdrawals | Play+ and PayPal |
| Average deposit fees | None |
| Average withdrawal fees | None |
The $20 minimums for deposits and withdrawals are steeper than the $10 we see at most other sportsbooks, but a $10 difference isn't a massive deal in the grand scheme of things.
The maximum deposit limit depends on your bank and payment method, but withdrawal limits are standardized. It's $5,000 per transaction across the board, except for PayPal, which goes up to $10,000 per. That's lower than we're used to, especially since the casinos accompanying most sportsbooks have massive withdrawal limits.
However, you can contact customer support to custom-request a more significant withdrawal, a service we haven't seen touted at too many other sportsbooks. Regardless, most players will be served just fine.
We also have to shout out to Caesars' payments policy — all the info about each payment method is super-transparent and clearly laid out. Only DraftKings sportsbook and Golden Nugget can challenge Caesars for the payments transparency crown.
You can't withdraw with Visa and Mastercard, but VIP Preferred, Online Banking, PayPal, Play+, and Skrill are all accepted for withdrawal.
Payments rating
87
/100
Solid overall, but the min/max limits aren't the best
Transparent payment info
All major deposit and withdrawal types covered
Custom withdrawals through support
Max standard withdrawal is pretty average
The min/max limits aren't the greatest. $20 minimum for deposits and withdrawals and $5,000 maximum withdrawal for most payment methods is flat-out not as good as some competitors offer. However, most bettors don't operate at the extreme ends of the spectrum, so you likely won't be affected by this.

On top of that, the ability to contact customer support for custom withdrawals offsets the bigger of the two issues here.

Regarding withdrawal times, the standard processing time is quoted as being 'up to three days', but in reality, it is usually much quicker. Once processed, payments have different timelines for returning to your wallet. Play+ and PayPal are the fastest since they've got regular slots. Caesars processes payments to these parties three times a day, so if you request a withdrawal in the morning and it gets processed quickly, there's a real chance you could have it back on the same day.

For the most part, there are no operator fees on deposits/withdrawals at Caesars, which is pretty standard. For full transparency, I found someone online saying there's a $10 withdrawal fee on VIP Preferred, but that wasn't my experience. I followed up with customer service to double-check, and they said Caesar's doesn't charge any withdrawal fees (though your bank might). Still, I prefer PayPal anyway so I will stick to that.


Safety and transparency
Things kick up sharply for Caesars in the safety section, with the emperor's transparency being absolutely off the charts. The info and help pages at Caesars are some of the best and most detailed we've come across in the entire industry — but more on that later.
Caesars is a licensed NJ sports betting company, which means it's super-safe, adhering to all the legal standards it's got to hit for certification.
Safety facts
| | |
| --- | --- |
| RNG auditing | NJDGE |
| Responsible gambling tools | Present |
| SSL encryption | 2048-bit |
| Licensed in | 21+ states |
| Deposit limits | Yes |
| Spend limits | Yes |
| Self-exclusion | Yes |
| Cooling off periods | Yes, 3-30 days |
| Account authentication | Yes |
| Two-step verification | Yes |
| Parent company | Caesars Entertainment, Inc. |
You'll find all the necessary due diligence stuff put into place. The typical green and yellow RG symbol is on the Caesars sportsbook NJ front page, which I'll link you to the site's responsible gambling section. The NJDGE licensing seal is there too, and tapping that will take you straight to the licensor's .gov site.
All the required responsible gambling tools are available, from deposit limits to self-imposed bans, and there are plenty of links and numbers at Caesars for bettors who feel they need to reach out. Players can feel safe wagering at this online bookie with all the safety systems in place.
Caesars is also an award winner, unsurprisingly holding a Best Marketing Campaign award for that ad series with JB Smoove, Halle Berry, Patton Oswalt, etc. While not a safety feature, SBC North America wouldn't be tossing awards at any operator deemed unseemly.
Licensed by
Colorado Division of Gaming

Illinois Gaming Board

Indiana Gaming Commission

Iowa Racing and Gaming Commission

Michigan Gaming Control Board

New Jersey Division of Gaming Enforcement

Pennsylvania Gaming Control Board

Tennessee Education Lottery
Virginia Lottery

WV Lottery Commission

Nevada Gaming Control Board
Trusted by
New York Council on Problem Gambling
Safety rating
95
/100
Caesar's vaults are secure
All tools available
Licensed in 21 states
Award winner
No bespoke safety program
The only reason the emperor isn't getting 100/100 in our Caesars sportsbook review is that there isn't a Caesar-specific safe gaming program. That doesn't make Caesars any less safe, but it's only fair of us to award the extra points to the guys who go the extra ten miles rather than just the extra mile.

Apart from that, it's everything you could ever want. The website is SSL-secured, so your inputs should be well-protected, the safety links are all easily accessible in the website's footer and on the caesars sportsbook app, and the transparency is off the charts.

Your average bettor probably won't appreciate this as much as I do, but going from site to site, it's fantastic how much info Caesars make accessible and visible upfront without trying to hide anything from their clients. Sometimes it's small stuff, like putting the fine print about the bonus conditions on the banner rather than stuffing it all on a separate T&C page.

Some of it is a little bigger — like how they break down how long payouts typically take by payment type, rather than giving a vague indication of processing time, as so many competitors do. In the transparency ratings, only DraftKings and Golden Nugget are in the same league as Caesars.

 Sure, it's not a legal requirement to make everything easy to find — I've made that complaint about BetMGM's customer support, and they're still a top operator — but it's a way more convenient betting experience when I can get all the info I need from a couple of clicks. No one wants to have a 20-minute chat with customer support to ensure they're not going to miss some fine print and end up invalidating their bonus. So really, big kudos to Caesars here.


Caesars sportsbook support
Bettors get a royal package from the support department over at Caesars. You can get in touch via live chat, email, or phone; FAQs and help pages are also available. Live chat is 24/7. Compared to the industry, it's an outstanding showing. Some operators don't even have a live chat, and it's not common to see a 24/7 one. It's also relatively rare to see phone support — you'll usually only find that at major operators like Caesars.
Support facts
| | |
| --- | --- |
| Customer support availability | Yes |
| Live chat | Yes |
| Email | [email protected] |
| Phone | 855-474-0606 |
| On-page support | Help / FAQs |
Our live chat tests went well — it never took more than a minute for us to be connected to an agent, and agents were able to answer the questions we had, even if they had to put us on hold to check with other internal teams for some of the more complex stuff. Under one minute is a great queue time – even top operators can have you on from 1-3 minutes quite often, and smaller operators can hold you for 10.
The only bit of friction in the process is that you are automatically placed into a chat with a bot when you access live chat and must transfer to the human agents from there. You'll either get the option of transferring after you've searched your query, in case the bot cannot answer your question properly. However, we were able to skip around even this step by simply typing 'can I speak to an agent?' in the bot chat.
Support rating
100
/100
Hits every box we're looking for
24/7 service
Efficient
Easy to access contact details
You have to go past a chatbot to speak to human agents
The customer service at Caesars is endearingly polite. When you start or end a chat, you'll be hit with the pre-scripted 'have a royal day' and 'you deserve the imperial treatment'-type messages. They're cheesier than all but the best of nachos, but I appreciate the sentiment.

Does the service itself live up to the aesthetic? I can't say I've ever had customer support make me feel like royalty (though SugarHouse and FanDuel were both incredibly polite), but Caesar's does a fair job. They could answer simple questions about bonus eligibility without hesitation and gave knowledgeable information on the subject.

Complex stuff took a little longer, but I didn't need to clarify anything. When a question took a couple of minutes to answer, it was because they needed to check with an internal team to find the info, and they just put me on hold for a couple of minutes.

It's also super easy to find the contact details, the support button is in the header, and live chat is available even if you're not signed in, which is a godsend for those forgotten password chats. When testing the customer support for my review of Caesars sportsbook, I found absolutely nothing to complain about — which is a first for me.


Caesars platforms — app and web browser
Registering at Caesars is a quick and easy process. There are 20 fields to fill in, with a few being dropdowns, so it should take no more than three minutes and 25 clicks to get it done. In addition to the usual details such as an address and the last 4 digits of your social, you'll also need to enter your mobile number to sign up.
On signup, there's a field to enter the promo code for your bonus. They get an extra point from us there — an easy bonus claim is a top priority when we're scoring, and an automatic bonus claim gets top dollar.
Platform facts
| | |
| --- | --- |
| Search function | Yes |
| Other products | Poker, Casino |
| Web rating | Good |
| App rating | Good |
The site is well-structured and easy to get around. All the sports are in a list on the left, and all the leagues and competitions can be accessed by clicking/tapping on the sport in question, activating a dropdown. There's also a search function, which works well but is slightly wonky. There's a trick to it.
Long story short, you can type in your team's name if you want to bet on them, but don't hit enter. Leave the name in, and the page will load after a couple of seconds. If you hit 'enter' or 'search', your search will return no results. It's a silly design flaw, but the tool works well once you know how to get around it.
Supported operating systems
Platform rating
88
/100
No frills but perfectly functional
Super-easy bonus claim
Easy to navigate site
Easy to bet
Search function is quirky
Above all, betting is super-easy, you have a bet slip permanently open on the right side of your screen on the web, and you can add as many bets as you want to make to it simply by clicking on them. Once they're on your slip, you can edit the stake of each bet and all of them together if they can be parlayed.

The web browser and mobile app both share the same minimalistic design — it's not the prettiest interface I've ever seen, but it's extremely functional. The screen is never cluttered, and odds + betting options are clear. I especially like the display of odds in American, decimal, or fractional. I like decimals best, and while it doesn't make much of a difference, I'm happy that it easily accommodates me with just a couple of clicks.

It's always good to see other verticals of gambling offered by a sportsbook — it shows they're a complete package that takes their foray into the gambling world seriously. Caesars does that better than most; apart from the world-famous casino, it also runs a dedicated poker vertical, which most of its competitors don't bother with. BetMGM and 888 are two of the few that do. But still, Caesars goes the extra mile here. Rather than just offering 'Caesars poker' or whatever, the emperor's court hosts WSOP, the World Series Of Poker — one of the best-established names in the competitive scene, and just by affiliation, Caesars earns flex points. More importantly, bettors at Caesars have access to top-quality poker and casino products if they wish to foray into other gambling areas.

Caesars also offers Daily Fantasy Sports through SuperDraft and horse racing in select states, such as Indiana.


State differences
At the time of reviewing, Caesars operates in 19 States and DC. The full list is as follows: Arizona, Colorado, DC, Indiana, Iowa, Illinois, Kansas, Louisiana, Maryland, Michigan, Mississippi, New Jersey, New Mexico, New York, North Carolina, Pennsylvania, Tennessee, Virginia, West Virginia, and Wyoming.
Most of the stuff between states is the same. The odds pull from the same database, so the Caesars sportsbook odds in Arizona for a given match will be the same as in New Jersey or Wyoming.
We'll put up a comparison table below to cover any significant differences.
States available
Arizona

Colorado

Illinois

Indiana

Iowa

Louisiana

Maryland

Michigan
New Jersey

New York

Pennsylvania

Tennessee

West Virginia

Wyoming

Virginia

Nevada

Ohio

Washington D.C.

New Mexico
State-specific information
| State | Available on | Bonus | Number of sports | Licensed by | Payment methods |
| --- | --- | --- | --- | --- | --- |
| Arizona | Browser, app | Risk-free first bet up to $1,250 +1000 rewards + tier credits | 19 | Arizona Department of Gaming | 10 |
| Colorado | Browser, app | Risk-free first bet up to $1,250 +1000 rewards + tier credits | 20 | Colorado Division of Gaming | 9 |
| District of Columbia | App only | N/A | See app | The Office of Lottery and Gaming | See app |
| Florida | William hill | | | | |
| Illinois | Browser, app | Risk-free first bet up to $1,250 +1000 rewards + tier credits | 17 | Illinois Gaming Board | 7 |
| Indiana | Browser, app | Risk-free first bet up to $1,250 +1000 rewards + tier credits | 18 | Indiana Gaming Commission | 10 |
| Iowa | Browser, app | Risk-free first bet up to $1,250 +1000 rewards + tier credits | 15 | Iowa Racing and Gaming Commission | 8 |
| Kansas | Browser, app | Risk-free first bet up to $1,250 +1000 rewards + tier credits | 18 | Kansas Racing and Gaming Commission | 5 |
| Louisiana | Browser, app | Risk-free first bet up to $1,250 +1000 rewards + tier credits | 18 | Louisiana Gaming Control Board | 6 |
| Maryland | Retail, app coming soon | N/A | N/A | Maryland Lottery & Gaming | N/A |
| Michigan | App, browser | Risk-free first bet up to $1,250 +1000 rewards + tier credits | 15 | Michigan Gaming Control Board | 8 |
| Mississippi | Retail | None | N/A | Mississippi Gaming Comission | N/A |
| Nevada | William Hill | N/A | N/A | Nevada | N/A |
| New Jersey | Browser, app | Risk-free first bet up to $1,250 +1000 rewards + tier credits | 20 | NJDGE | 10 |
| New Mexico | Retail | None | N/A | NM Gaming Control Board | N/A |
| New York | Browser, app | Risk-free first bet up to $1,250 +1000 rewards + tier credits | 17 | New York State Gaming Commission | 10 |
| North Carolina | Retail | None | N/A | Cherokee Tribal Gaming Commn + NCDPS | N/A |
| Pennsylvania | Browser, App | Risk-free first bet up to $1,250 +1000 rewards + tier credits | 15 | Pennsylvania Gaming Control Board | 5 |
| Tennessee | Browser, App | Risk-free first bet up to $1,250 +1000 rewards + tier credits | 19 | Tennessee Sports Wagering Advisory Council | 9 |
| Virginia | Browser, App | Risk-free first bet up to $1,250 +1000 rewards + tier credits | 16 | Virginia Lottery | 10 |
| West Virginia | Browser, App | Risk-free first bet up to $1,250 +1000 rewards + tier credits | 17 | West Virginia Lottery | 8 |
| Wyoming | Browser, App | Risk-free first bet up to $1,250 +1000 rewards + tier credits | 18 | Wyoming Gaming Commission | 5 |
Expert verdict
Overall, our Caesars sportsbook review found that the brand offers a solid product. We score it 90/100 overall. The $1,250 bonus is stronger than many competitors', and Caesars does particularly well on safety and support.
The odds and payouts at Caesars are great, with a general average payout percentage of 95.7%, though it's not the highest we've ever seen. The weakest point at Caesars is the number of sports you can bet on. While there are many leagues and competitions for every sport, such as football, golf, and baseball, some of Caesars' rivals offer a few more options to bet on. This isn't an issue for most sports fans since all the most popular sports are available.
Caesars is perfect for live betting, offering many events to bet on and competitive odds on live markets. The caveat to this is that not all of the live matches available at Caesars have an attached scoreboard with live data, so you may need to follow the match off your own back.
One final feather in Caesars' cap is the option to contact support to ask for custom withdrawal limits. If you do win and win so big that your balance exceeds the withdrawal policy, you can contact Caesars, and they'll help you out.
Caesars sportsbook FAQs