Best online gambling Nevada sites
Asking yourself is online gambling legal in Nevada? Yes, there are plenty of legal online gambling sites in the Silver State. The issue is deciding which one to sign up to. Our Time2play experts have carried out rigorous testing to direct you to the best Nevada gambling sites.
The following sites have been identified as our top recommendations for players looking for an NV online gambling site.
Is online gambling legal in Nevada?
Gambling in Nevada officially became legal in 1931. This included casino games, sports betting, and poker. But is online gambling legal in Nevada? Online gambling NV only came into the scene in 2010, when sports betting apps were legalized. Online poker joined the party in 2013. However, online slot machines are still not regulated, meaning you'll have to find a social casino if you want to play them.
There's plenty to choose from other than gambling online in Las Vegas and Nevada. Knowing the ins and outs is important when making your choice. We've put together a table to give you an overview of the current situation related to the gambling laws in Nevada.
| Gambling vertical | Offline legal age | Online legal age | Online since |
| --- | --- | --- | --- |
| Casinos | 21 | N/A | N/A |
| Social casinos | N/A | 18 | 2010 |
| Sportsbooks | 21 | 21 | 2010 |
| Social betting apps | N/A | 21 | 2010 |
| Poker | 21 | 21 | 2013 |
| Charitable lotteries | 18 | 18 | 2021 |
Online sports betting — legal since 2010
If you want to wager on your favorite sports team from the state of Nevada, you won't need to leave the house. This form of online gambling has been legal since 2010 and is present at many legal sites. Nevada is one of the states that allow online sports betting.
Most major casino brands offer online sportsbooks in Nevada, and choosing one can be overwhelming, so we've narrowed it down for you by listing out top recommendations for online gambling in NV.
Free bets and odds boosts
More sports categories available
Rewards and bonuses granted
Smaller events usually unavailable
Caesars sportsbook review

90

/100

Expert rating

by Ian Z.

94%

Playscore

based on

Up to $1,250 Stakeback + 2,000 loyalty credits

Play now

Good to know

Excellent rewards program
Fast payouts
Bet on 20 different sports

9 payment methods

Play now

BetMGM sportsbook review

85

/100

Expert rating

by Anna M.

91%

Playscore

based on

Up to $1,000 back in Bonus Bets

Play now

Good to know

Strong odds on football
Stellar customer support
Live streaming and live data

14 payment methods

Play now
Social casinos — the alternative to online casinos in Nevada
Is online gambling legal in Nevada for casino games? The situation is pretty much the same as for Maryland online gambling, which means not yet. But social and sweepstakes casinos are a fun alternative. These offer you the opportunity to play online casino Nevada games without staking real money. Social casinos are becoming more popular among gamblers in Nevada, which is why we've listed our favorite ones further down.
Play online casino games for free
Connect using any device
Social media channels offer a community feeling
Real money wins are not available
Sports betting not available
Nevada online poker — legal since 2013
At the present moment, Word Series of Poker (WSOP) is the only online gambling site that is legalized to provide online poker to players in Nevada. WSOP launched in the 1970s with less than 50 poker tables in the whole of Las Vegas. It has since become the most well-known body for poker tournaments – both land-based and online.
If WSOP isn't your thing, you can play video poker at social casinos and sweepstakes casinos in Nevada. These sites offer a platform for online gambling in NV without the need to spend real money, thus making it legal.
We recommend BetRivers.net as a great social casino to play Nevada online poker as the site offers a wide choice of table games. You'll also have a wide choice of social video slots and other online casino games.
Regular tournaments
Multi-table games
Unlimited poker action
Only one US-licensed site
Other forms of gambling in Nevada
Online gambling in Nevada doesn't stop at sports and social casinos. You'll also be able to play other kinds of games online. We've put together the following information to give you an idea of what else is out there.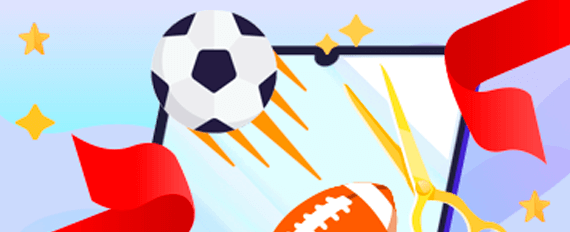 Esports
Rather new to online gambling in Nevada, esports entered the scene in 2020. You'll be able to place bets on games like Overwatch, iRacing, League of Legends, Dota 2, and War of Warcraft at legal online gaming sites in Nevada.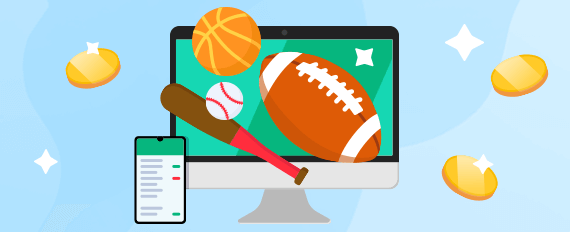 Daily Fantasy Sports
Nevada's Gaming Policy Committee began granting licenses to allow online gambling sites to host DFS in 2016. To date, USFantasy is the only licensed online DFS site in Nevada. You can place wagers on football, basketball, MMA, and other populous DFS contests.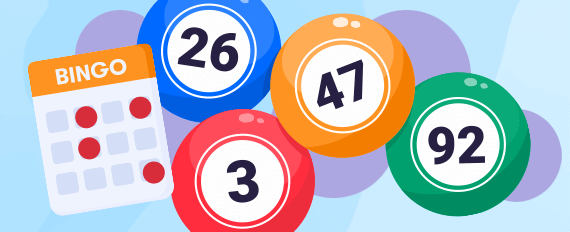 Bingo
Although in high demand, online bingo is not yet legal in the state of Nevada. However, you'll be able to play bingo at social casinos like BetRivers.net.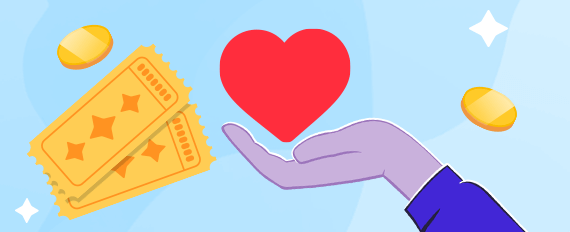 Charitable lotteries
Nevada is one of the few states in the US that does not have a state lottery. However, charitable lotteries have been legal since 1991. You'll find free drawings/raffles, silent auctions, and live auctions for you to enjoy.
Las Vegas casinos and Nevada's offline gambling hubs
Las Vegas online gambling may still be limited, but the same can't be said for onsite gambling. Considered Nevada's gambling hub, the sheer number off offline casinos present more than make up for the fact that you can't do much on the lines of online gambling Las Vegas, unless you're looking at sports wagering. Of course Las Vegas is known for more than gambling, online or not – you've got shows, luxury hotels, and a great atmosphere.
Sin City is definitely the place to be for anyway who enjoys a flutter. Will we ever see the full package in term of online gambling in Las Vegas? Who knows, but meantime the following table includes some of the most popular Las Vegas casinos.
| Retail casino | Launch date | Location | Online sportsbook | Social casino |
| --- | --- | --- | --- | --- |
| MGM Grand Hotel Casino | December 18, 1993 | Las Vegas | Yes | Yes |
| Avi Resort & Casino | February 17, 1995 | Laughlin | Yes | Yes |
| Binion's Casino | August 14, 1951 | Las Vegas | Yes | Yes |
| Bally's Las Vegas | December 4, 1973 | Las Vegas | Yes | Yes |
| Arizona Charlie's Casino | April 1988 | Las Vegas | Yes | Yes |
| Caesars Palace | August 5, 1966 | Las Vegas | Yes | Yes |
| Santa Fe Station Hotel & Casino | February 14, 1991 | Las Vegas | Yes | Yes |
How we rate online gambling in Nevada
Finding a list of sites is easy, finding the best Nevada gambling sites, on the other hand, may prove to be a little more challenging. The first thing you need to ask yourself is: "Is online gambling legal on this Nevada site?" To answer this, simply look for the Nevada Gaming Control Board's logo in the page's header or footer.
When recommended online gambling NV sites, we rate a set of criteria ranging from licensing to safety, betting offers, the best casino bonuses, and casino payment methods. Browse through the following cards to see how we rate online Nevada gambling sites.
Products
One of the most important factors to consider when choosing gambling sites in Nevada is what kind of products are on offer. The best sites provide a thorough sportsbook. You may also find Daily Fantasy Sports, lotteries, and online poker.
The online gambling sites we recommend in Nevada are all legal – this means you won't find any casino games like slots and table games. However, you can still sign up to a social casino – these don't fall under the gambling laws in Nevada as you won't be obliged to spend any real money.
Live gambling
Some sports betting sites only offer pre-match bets while others offer both that and in-play betting. Online gambling NV sites that have the possibility of both make it to the top of our lists as they come with more flexibility.
Payments
If you want to enjoy some online gambling in NV, you'll need a secure payment method to get you going. This is why we make sure that our recommended online gaming sites provide reputable casino payment providers with low fees (if any) and quick processing times.
Platform
Just like the layout of a casino is important in online gambling NV sites need to have a clean layout and user experience. We rate each site on how easy it is to use, accessibility, and even if the online gambling site is available on mobile devices or through mobile apps.
Reputation
Reputation is by far one of the most crucial criteria to consider when selecting an online gambling site in Nevada. The best Nevada gambling sites are associated with a brick-and-mortar establishment that also offers casino games. You'll also need to keep an eye out for seals of approvals from bodies like the Nevada Gaming Control Board.
Nevada online gambling and safety
Online gambling is legal in Nevada as long as it's on sportsbook, poker, or DFS, and where you have online gambling, you have regulatory bodies. In Nevada's case, the licensing body is the Nevada Gaming Control Board.
This Commission was created in 1959 and monitors all gambling within the state, including in Las Vegas, whether online or not. The Nevada Gaming Control Board is responsible for approving, revoking, conditioning, limiting, and/or restricting gaming licenses.
Having this stamp of approval doesn't only make the online gambling site legal in Nevada, it also means that the sportsbook, poker games, or DFS games are fair.
When browsing through different online gambling NV sites, keep an eye out for these icons – each of them represents a reliable gambling body in Nevada.
Nevada gambling laws: a brief history
Gambling in Nevada is taken for granted today. However, Las Vegas wasn't always Sin City. Let's take a step back in time and see how the Nevada gambling laws progressed with time.

1931
The games begin
Governor Fred Balzar signs a document legalizing gambling in Nevada by the Nevada State Legislature. Mayme Stocker received the first gaming license for the Northern Club, Red Rooster Nightclub opens, construction on Hoover Dam starts, and the Riverside Hotel in Reno obtains a gaming license.

1937
Bingo, here comes Nevada
William Fish Harrah opens his first bingo parlor in Reno.

1945
State Tax Commission now granting gaming licenses
Nevada Legislature moves the authority to grant gaming licenses to the State Tax Commission. This is valid on both local and county levels.

1955
Gaming Control Board founded
The Nevada Tax Commissions created the Gaming Control Board. State gambling tax increases to 5.5% of gross winnings.

1965
Reno, Reno
The formation of the Gaming Industry Association in Reno.

1977
Gambling revenues on the rise
Clark County reaches over $1 billion in gaming revenues. Hotel-casinos begin reporting gambling winnings to the federal authorities.

1993
New records reached
Nevada exceeds $6 billion per year in gaming revenue. Other states and Indian reservations begin gaming legally.

2013
Internet gambling legalized
Online gambling becomes legal in Nevada, beginning with online poker.
Latest updates
The gambling industry is constantly changing, which is why we'll keep this space updated with the latest news related to online gambling in Nevada.
BetMGM to open a second online poker site in Nevada in the near future.
Palms Casino Resort reopens in Las Vegas
Circa Sports expands operations to northern Nevada in summer 2022
FAQs
Is online gambling legal in Nevada?
Online gambling is legal as long as you're playing at a licensed site. Since online casinos aren't yet legal, you can sign up to social and sweepstakes casinos instead. On this page you will also find our experts' highest-ranking social casinos.
What are the best Nevada gambling sites?
There are plenty of NV gambling sites to choose from, as remote sports wagering is legal. Our experts have compiled a list of the best sports betting sites in the state.
What is the gambling age in Nevada?
The Nevada gambling age is 21 – this applies to gambling in both brick-and-mortar establishments and online. You will need to prove your age in order to place bets on sportsbook, poker, or any other vertical. When it comes to Nevada social casinos, the legal age reduces to 18 as you won't be playing with real money.
When did Nevada legalize gambling?
Online gambling NV was first legalized in 1869. It was then banned in 1909. Governor Fred Balzar legalized gambling once again in 1931, which is when Las Vegas started its path towards becoming the gambling hub of the world. You will find more detailed information in our legal section.
Is online gambling in NV safe?
Yes, online gambling in NV is safe as long as you are playing at a legal site regulated by the Nevada Gambling Control Board. You will find more information in our gambling safety section.