82
/100
Expert rating
by

Anna Marie G.
1,000,000 Coins on sign up
Best similar casino
We're not in partnership with this casino. Consider our recommended brands below for a similar experience.
WOW Vegas casino
1.5 million WOW Coins + 30 free Sweepstakes Coins
Slotomania is one of the biggest free-to-play online casinos in the world. Launched in 2011, it is operated by Playtika Limited and boasts over 13 million followers on Facebook.
Games are powered by Playtika bespoke software, and you'll be able to unlock over 150 slot machines. You can play the games using free Coins from the many no deposit bonuses.
Pros and cons
20+ unique promos
Reputable payment methods
How-to videos available
Status Points reviewed once a year
Games need to be unlocked
Only one game provider
General ratings
82
/100
Expert rating
by

Anna Marie G
How we rate
Our main score is the Expert Rating, which ranks casinos on over 60 criteria in eight different sections, including bonuses, games, safety, and more.
Read more
92%
Playscore
based on 4 critics
96
95
89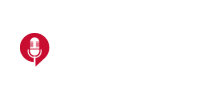 86
What is our Playscore?
The Playscore represents the average rating according to top critic sites for a given gambling operator.
Read more
General info
| | |
| --- | --- |
| Launch date | 07/11/2011 |
| Company behind | Playtika Limited |
Best alternatives to Slotomania casino
Stake.us casino
250,000 Gold Coins and $25 Stake Cash
Fortune Coins casino
Up to 380,000 Gold Coins and 1,400 Fortune Coins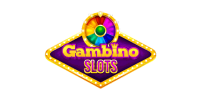 Gambino Slots casino
200 free spins + 25,000 free credits
Editor's note
This review is based on the operator's current offer. Data and analysis are accurate at the time of publishing, but may be subject to change as the operator's offer expands.
Expert verdict
As far as social casinos go, Slotomania is easy to recommend. Its many bonuses and games make it a great choice for any player wanting the play-for-fun experience.
There are a few downsides. It would be nice to have the site be properly optimized for mobile browsers, and only having one software provider doesn't give the casino a lot of variety. Overall though, the pros far outweigh the cons here.
I recommend Slotomania casino as a fun social casino. Although it could do with a few tiny improvements, it's got almost everything you could ask for.
State differences
Being a play-for-fun casino, Slotomania is available in all US states except for Washington. Slotomania casino offers the same product, regardless of which state you are in.
How does Slotomania social casino work?
Slotomania is a social casino designed for entertainment purposes only, so it doesn't offer real money payouts. You'll play with free Coins you can earn by playing the slot games, claiming bonuses, completing tasks, or receiving gifts from your friends. You'll find more free Coins on Slotomania's Facebook and Instagram pages.
If you run out of Coins and don't want to wait until the next promotion, you can purchase packages from the SlotoStore, Slotomania's shop. You can also buy Boosters and Gems here.
Slotomania casino bonuses
Slotomania provides plenty of opportunities to enjoy no deposit bonuses and other gifts. You will find all the necessary information within your profile or below the Slotomania casino slot machines. You'll see what gifts you've got, how far along the progress map you are, the Daily Dash, and your Status Points within the Rewards program.
You'll receive Lobby Bonuses while playing at Slotomania. These include spins on the Mega Bonus Wheel, Special Bonus rounds, and the Lotto Bonus, all of which award you with multiplier prizes.
You've then got Boosters, which you'll receive during the Special Bonus or by purchasing them in the SlotoStore. These include power-ups, multipliers, and more frequent access to Lobby Bonuses.
Bonus facts
| Category | Details |
| --- | --- |
| Welcome bonus | 1,000,000 Coins on sign up |
| Bonus codes | N/A |
| Daily credits | Yes |
| Free spins | Yes |
| Game-specific bonuses | Yes |
| VIP rewards | Yes, Playtika Loyalty |
| Other promotions and events | 20+ unique bonuses and promotions |
For more promos, there's also SlotoFriends, where you can connect with your Facebook friends, and the Clan's Mascot, which helps you progress at Slotomania.
Other casino features include the Sloto Quest, the Clan SuperCup, the Level Rush Rally, and the Quest Saga. These are slowly unlocked as you level up, giving you more ways to get Slotomania Coins.
Slotomania does not use bonus codes, everything can be claimed directly on the site.
Bonus rating
95
/100
There are so many bonuses, it's almost perfect
Three Lobby Bonuses
Boosters available for free
Status Points are reviewed yearly
There is so much going on at Slotomania that it can be overwhelming. I was grateful for the Help Center, as all the slot game bonuses and promotions are clearly explained and include screenshots – I recommend you check that out.

First, you've got slot game features like playing with your friends, connecting to others via social media channels, and completing quests to level up.

Then there are tournaments, three kinds of Lobby Bonuses, and regular gifts. All too good to be true, but Slotomania is legit, and the social casino's Facebook page has over 13 million followers!

I didn't give the Slotomania online casino bonus section 100/100 because status points are only evaluated at the end of the year. This means your efforts are only recognized yearly. However, it is possible to increase your Status by more than one level during a given year, so there's that at least.
Additional bonus details
Free Coins
You can collect Coins at Slotomania via the site's Facebook and Instagram pages, email gifts, and gifts from friends. You can use these on any of the slot games you have unlocked. If you want more, you can always purchase a package from the SlotoStore.
Boosters
Boosters are features that improve Slotomania's bonus games or enhance gameplay for a set amount of time. There are 5 main boosters in all:
Star Dice: This appears during the Special Bonus and is labeled with numbers 1 to 6. Each one has a multiplier applied to the Special Bonus when landing. The 1 is replaced by a star that carries a multiplier of 100x.
Level Boom: This boosts the Level Up bonus by 2x or 30x depending on whether you're at a regular level or one that ends in 0. The Level Up bar becomes golden during this feature. Once complete, you'll also receive a 2x or 30x multiplier to your reward (respective to the Level Boom achieved).
Mega Bonanza: This booster applies a 2x multiplier to the Mega Bonus wheel's wedges. This is used immediately to boost the first Mega Bonus you achieve.
Turbo: This shortens the cooldown time for the Lobby Bonuses by 50%, meaning you'll need to wait half the time for your next Lobby Bonus to become available.
1 Hour Power: This allows you to collect Special Bonuses every 1 hour instead of 3. This lasts for seven days and can only be purchased. Combining this with the Turbo Booster will allow you to collect Special Bonuses every 30 minutes.
You'll receive these as prizes from other promotions or when you purchase the SlotoStore. When opting for the latter, you can choose whether you want the Booster to be active for 3 or 7 days.
Gift section
You'll find this below the Slotomania casino slots. It is where your gifts, mini games, prizes, and no deposit bonuses are stored. Click on 'Collect' to see which of the following are available for you:
Coin Gifts: Collect the Lucy Bonus and coin gifts from friends
Mini Games: Ballinko Games, Bonus Manias, and Roar to Score
Gift Cards: Collect coin gifts from your friends' purchases
Mystery Gifts: Your friends send you these
Customer Support: Gifts from the Slotomania customer service team
More Gifts: Other gifts
You can collect your gifts individually or activate the 'Collect All' button by purchasing it in the SlotoStore or becoming a Platinum Status member. Your gifts will eventually expire, so remember to claim them in time.
Daily Dash and Power Dash
The Daily Dash gives you challenges to complete in exchange for Dash Points. These points fill the Bar and allow you to progress through levels.
The Power Dash is one of Slotomania's weekly promotions that give you a challenge over and above that of the Daily Dash. This fills the Bar up faster as you'll earn more Dash Points.
Lobby Bonuses
Lobby Bonuses are the following mini games. You'll play at Slotomania to receive free chips.
Special Bonus: This is the main Lobby Bonus game and varies depending on your level and status at Slotomania. You can purchase this every three hours unless you have a Turbo or 1 Hour Power active.
Mega Bonus: You'll receive this after collecting 4 Special Bonus rounds or 3 Special bonuses and 1 Lotto. You'll have a chance to spoon the wheel with different colored wedges, where the largest prizes sit on the black and white ones (rewarding 100x and 50x, respectively). You can increase your prizes using special bonuses:
Friends Bonus: Up to 30% extra
TRS Bonus: Depending on your rewards status, you'll receive between 10% and 100% extra. If you're a Black Diamond, you'll receive a mystery multiplier.
Once completed, you can purchase the Golden Spin. This works similarly to the Mega Bonus with multiplied prizes and extra prizes on the wheel. Choose from the three presented options and spin the wheel. The Friends Bonus applies to the Golden Spin too.
The least common of the three Lobby Bonuses, this Slotomania casino mini game occurs if you collect a minimum of one Lobby Bonus on three consecutive days. The counter resets if you miss one day.
The game features 20 Lotto balls with 8 multipliers and is hosted by Lucy. The balls are mixed before a machine pulls one of them out. Its value is applied to your Special Bonus. You'll receive an additional Rewards Status bonus.
After playing the Lotto Bonus mini game, you can purchase the Lotto Bonus Premium. This is a pay-to-play version where you'll receive 3 multipliers instead of 1.
Playtika Loyalty
Playtika Rewards enters you into a VIP program powered by Caesars Entertainment, an external provider. This is only open to Slotomania casino players from the USA or Canada.
You'll receive Status Points as you play the slots at Slotomania and make in-app purchases. The number of points you collect will be evaluated at the end of each year, and you'll be rewarded with the corresponding Status. There are seven in all and range from Bronze to Black Diamond.
Social media promotions
You'll find plenty of Slotomania casino promotions on the site's social media channels (Facebook and Instagram). You may need to complete tasks such as guessing games, sentence completion, or spot the difference.
Other promotions
Slotomania offers many other gifts and bonuses. We listed what else we found below:
Clan Challenge: These are challenges you'll need to complete in groups of 4 or 5 people. You and your clan must find 4 items on Private Eye Lucy & I. Each member will win a Puzzle Card once completing the challenge. Once done, each clan member will receive a prize.
Chase: This is a seasonal promotion, meaning you won't always find it at Slotomania. Our review revealed that the game aims to reach milestones by collecting items within selected games. You will play the 'Eyez on the Prize' mini game when reaching certain milestones and the 'Chase Plus', which are added milestones.
Spinners Clash: These are tournaments that run for 24 hours. Each one is limited to 50 active players – you can opt-in during the first 18 hours of the tournament's launch using your TP (Tournament Points). You'll play selected games to climb the leaderboard. You'll receive prizes if you rank in one of the first 20 positions.
Status Boost: This allows you to play the selected games with a higher status than your current one. This awards you with bigger coin packages, more Status Points, better Lobby Bonus rewards, and much more. This Slotomania casino promotion lasts for a limited time, and you'll return to your original status once it ends.
Mega Mania: You'll trigger this when hitting a Mega Win within any of the Slotomania casino slot machines. You'll need to purchase to activate it, after which you'll trigger the Notre Dame Bonus Mania.
Stamp it x2: This gives you 2 Stamps instead of 1 for purchases you complete within the parameters of the promotion.
Slotomania casino games
There are around 156 slot machines at Slotomania, which is average for social casinos. These include approximately 140 video slots and 16 jackpot slots. You won't find table games or live dealer games at Slotomania.
Games facts
| Category | Details |
| --- | --- |
| Expert's pick | Crazy Train |
| Slots | 156 |
| Popular slot | Medusa Magic |
| Jackpots | 16 |
| Top jackpot | Straight Bullseye Royal Jackpot |
| Table games | N/A |
| Popular table game | N/A |
| Live games | N/A |
| Popular live game | N/A |
| Average RTP | 96.87% |
| Demo-play availability | N/A |
The Slotomania casino games are only available to registered and logged-in players. There are no demo versions available. You will also need to increase your player level to access Slotomania's entire slot catalog. You can check your progress by clicking on the 'Level Road' icon.
Games rating
60
/100
Plenty of choice, if you're leveled up
Loads of slots
16 jackpots
Not all games unlock upon registration
No table or live dealer games
Slotomania has an excellent number of games for a social casino despite the lack of table games and live dealer tables. However, you'll need to level up to access all of Slotomania casino slots. You'll only have access to six when you sign up.

The slot games are engaging and interactive and offer the same experience across devices. If you're using a mobile or tablet, I recommend you download the Slotomania casino app, as your experience might be strange if you use a browser.

Another downfall of Slotomania is that you cannot try the games in demo mode, meaning you must sign up and spend Coins to explore the social casino.

Overall, I wouldn't label Slotomania casino games as bad, but having only six at the beginning, as well as no variety and no demos, really shoots the score down here.
Additional games details
Slotomania casino slots
The entire catalog of Slotomania is made up of slot machines alone. These include a variety of themes, including mythology, fairy tales, animals, fantasy, and adventure.
You will unlock bigger and better games as you collect XP and progress through the Slotomania casino levels.
Check out the table to see what to expect when playing your first six slots at Slotomania casino.
| Slot Title | Software Provider | Paylines | Key Features |
| --- | --- | --- | --- |
| Crazy Train | Playtika | 80 | All Aboard Free Spins, Wild, Cash Meter, Loose Caboose Bonus |
| Medusa Magic | Playtika | 50 | Scatter, Stacked Symbols, Free Spins, Cash Zone, Prize Pools, Wilds |
| King of the North | Playtika | 25 | Scatter Shields, Super Wheel Spins, Wilds, Coin Prizes, Jackpot, Adjustable Active Reels, Free Spins |
| Puss the Cunning | Playtika | 243 | Triplet Reel Free Spins, Jackpots, Wild, Scatter |
| Silver Jr. | Playtika | 50 | Free Spins, Multiplier, Stacked Symbol Multipliers, Wild, Scatter |
| Mighty Silver Deluxe | Playtika | 5 | Progressive Jackpot, Coin Grab Repeat, Free Spins, Repeat Win Free Spins, Wild, Scatter |
Software at Slotomania
Slotomania casino doesn't use external software providers. All the Slotomania casino slots are bespoke and developed by Playtika Ltd., the social casino's operating company.
Software facts
| Category | Details |
| --- | --- |
| Most popular slot software | Playtika |
| Number of software providers | 1 |
| Live providers | N/A |
| Most popular live software | N/A |
| Bespoke software | Yes |
| Download required? | N/A |
The Slotomania casino slots are crafted to have plenty of features like wilds, multipliers, free spins, and jackpots. Slotomania gives you an authentic free real money slot machines casino experience on desktop and via the Slotomania casino app.
Available software
Playtika
Software rating
70
/100
One provider equals bespoke content
Bespoke software provider
Unique slot machines
There's a reason we look for plenty of software providers. Casinos with only one provider lack the variety that makes a casino special.

Playtika does surprisingly well as a sole provider, offering an impressive variety of games. However, other software providers can go a long way, such as including table and live dealer games into the casino.

The good new is that all the games in Slotomania are exclusive, meaning you won't experience them anywhere else. They're great games, and it makes the casino feel unique, but I'm still hoping I'll see a couple more providers in the future.
Making payments at Slotomania
You can purchase Goins, Gems, or Boosters using credit cards, PayPal, Sofort, or iDeal. If you're using the Slotomania casino app, you'll also be able to use Apple Pay or Google Pay. Remember that you'll pay the displayed amount plus the tax percentage applicable to your state.
Payment facts
| Category | Details |
| --- | --- |
| Number of payment methods | 5 |
| Popular payment | PayPal |
| Minimum purchase | $0.99 + TAX |
| Maximum purchase | $49.99 + TAX |
| Average purchase time | Instant |
| Prize redemption | N/A |
| Minimum prize redemption | N/A |
| Average prize-redemption time | N/A |
Slotomania isn't a real money casino, which means you won't be able to withdraw any of your winnings, even if you made them using Coins bought with real money.
Deposit methods
American Express

PayPal

Visa

Apple Pay

Sofort
Payments rating
85
/100
Pay using a range of payment methods
Major credit cards accepted
No prepaid payment methods available
Purchasing at Slotomania is safe – you don't even need to disclose your credit card details, thanks to the e-wallet options like PayPal. However, it would be nice to have other options like PaySafeCard and Neosurf.

Keep in mind that Slotomania isn't a real money casino, so although you may make a Slotomania casino real money purchase, you won't be able to cash out anything you make out of your purchase.

If you want to buy Coins or Gems to increase your free chips at Slotomania, tap on the Gem or Coin icons at the top of the screen. You can scroll through the options and click on the one you want to buy. I like how the feature is set up so you can buy everything in one place by going through the tabs.
Is Slotomania safe?
Playtika Ltd. operates Slotomania. Our casino review revealed that this reputable brand has offices in 19 locations worldwide and over 3,700 employees. Millions of people enjoy the games daily, which adds to Slotomania's reliability.
The site uses high-tech encryption to manage your personal information and activity, so you can rest assured that your data is handled securely.
Safety facts
| Category | Details |
| --- | --- |
| RNG auditing seals | N/A |
| Responsible gaming seals | N/A |
| Licenses | N/A |
| SSL encryption | 256-bit |
| Two-factor authentication | Not available |
| Legal age | 21 |
| Purchase, play amount, and gameplay limits | All available |
| Self-exclusion | Available |
| Cooling-off period | Not available |
You'll find that responsible gaming is taken quite seriously at Slotomania. Most real money casinos offer dedicated pages, and this social casino is no different. Click on the page's footer link to read about how to keep your gaming entertaining and unproblematic.
Safety rating
85
/100
Great security features for a social casino
Reputable operating company
Dedicated responsible gaming pages
Considering that Slotomania is a social casino, I'm pretty pleased with the site's security features. You first need to confirm that you are over 21 years of age, which is standard protocol even for the best online casinos in the US.

Your information is encrypted using the latest SSL technology, which means that your personal information is safe. 

The company behind the site (Playtika Ltd.) is a reputable and well-known brand. What's more, Slotomania gives importance to responsible gaming – you'll find a dedicated page in the site's footer. Not all social casinos do this, so I'm very happy to see it here.

My only complaint here is that there is no mention of RNG seals or licensing, but at the end of the day, Slotomania is a social casino and very few online casinos like this one display badges.
Support at Slotomania casino
You can access Slotomania's customer service through the 'Support' tab. You'll find this in the main menu and the page's footer (only on desktop). You'll have access to a comprehensive Help Center and the support ticketing system here.
The Slotomania mobile casino also has a blog tab that contains information about the latest games and other exciting topics.
Support facts
| Category | Details |
| --- | --- |
| Customer support availability | 24/7 |
| Live chat | N/A |
| Email | Ticketing system |
| Contact number | N/A |
| On-page support | FAQs and Help Center |
The Help Center at Slotomania includes information about bonuses, game features, loyalty, tech tips, and purchases. You'll also be able to watch videos related to Slotomania social casino.
You can contact the Slotomania casino customer support through the ticketing service if you need to. Click on 'Open Support Ticket', fill in the relevant details, and attach any complimenting screenshots before hitting 'send'. A customer support agent will get back to you via email as soon as possible.
You can also get in touch via Slotomania's social media channels: Facebook and Instagram.
Support rating
90
/100
Impressed with the Help Center!
Detailed Help Center
Ticketing system in place
For a casino that doesn't require real money payments, Slotomania's customer service is quite impressive. First off, the Help Center is incredibly useful. I like the nice touch of adding videos to help you get acquainted with the system.

Then there's the ticketing system, which you can use if you don't find the answer to your questions. You can attach screenshots which is pretty nifty, and customer support agents got to us within just a few hours.

There is unfortunately a lack of live chat within Slotomania. If you want to speak to someone through a messaging system, you'll have to do so via the Slotomania casino's Facebook or Instagram page.
Usability — the casino-for-fun experience rated
Slotomania is very easy to navigate, with bright colors and large buttons. There is no difference between the desktop site and the Slotomania casino app.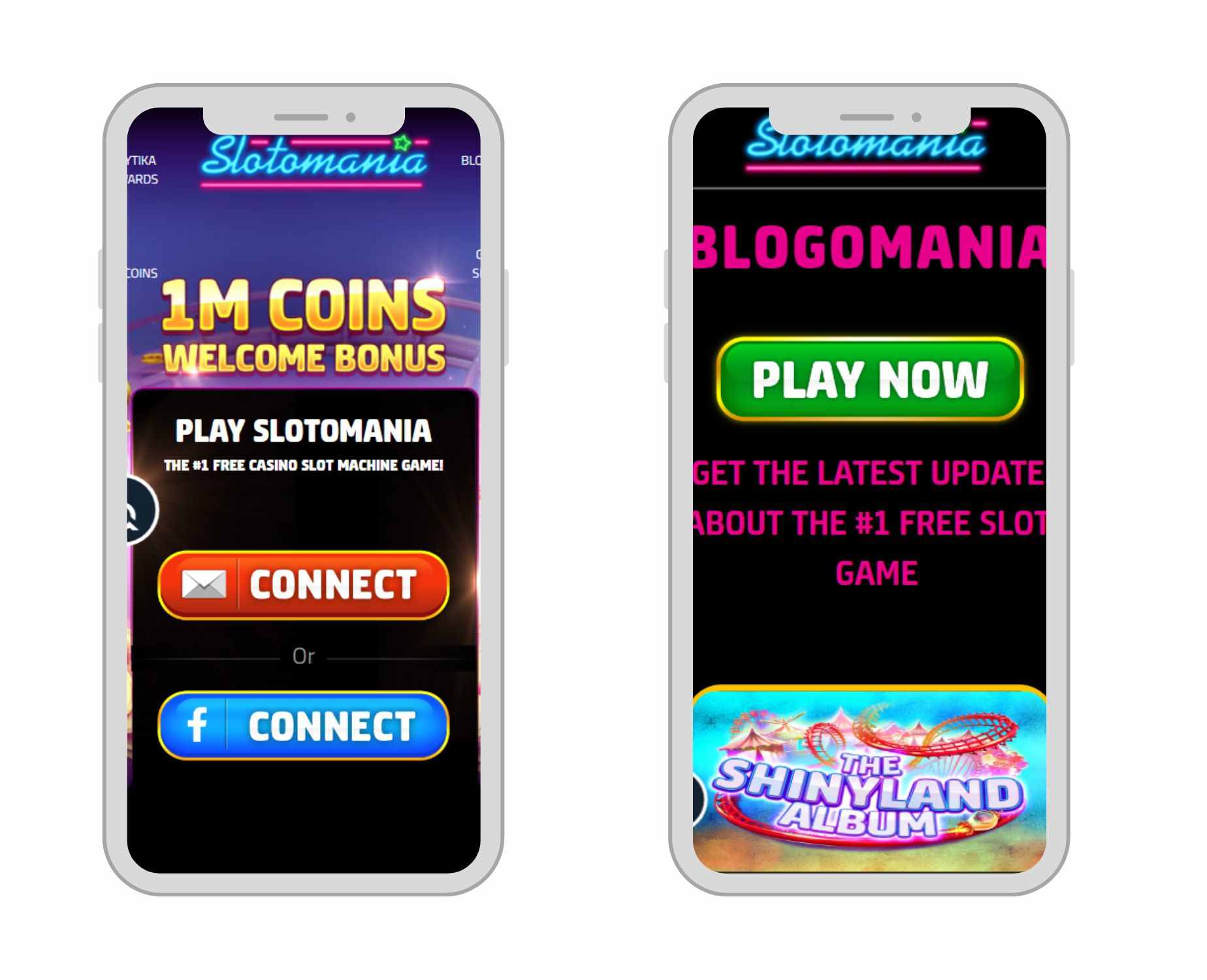 The site lacks filters and a search function, but you can click on the arrows to browse through the games. You can access different bonuses, news, gifts, rewards, and your level below the games.
Usability facts
| Category | Details |
| --- | --- |
| Mobile app | Yes |
| Mobile games availablity | Full suite |
| Ease of navigation | Very easy |
| Game filters | N/A |
| Search function | N/A |
| Loading speed | 0.4 sec |
| UX and UI rating | Good |
| Other products | N/A |
As with real money casinos or sweeps cash casinos, you can access the site via your favorite browser if you do not wish to download the Slotomania casino app. However, this isn't fully optimized for mobile browsers. The mobile version features the full catalog of Slotomania games.
Usability rating
85
/100
Great for everything except mobile browser
Full catalog on mobile
Easy navigation
No search or filters
Glitchy on mobile browser
Regarding navigation, I'm impressed with what Slotomania has to offer. The interface remains the same regardless of whether you're on a desktop or the iPhone or Android app, and it's easy to find bonuses, rewards, your progress, and other elements of the social casino.

There are a couple of negative points in my Slotomania casino review. First is the lack of filters, forcing you to scroll through 100+ games using the arrows. Not exactly a great way to spend your free time.

Then there's the mobile browser. I get that Slotomania wants people to use the mobile app, but the browser does need to at least be functional. It's slow and glitchy, and really ruins the experience.

Still, the base desktop and mobile app versions are great, and I had a good time with them overall.