How to: gambling guides
Struggling to get those online wins? Worry not, our experts are here to give you a helping hand.
We've compiled a list of how-to guides to give you a little boost on the betting floor. This compilation of useful information includes tips and tricks on how to gamble online whilst keeping your losses to a minimum.
Click on the tutorials below to discover the basics of online gambling .
Guides for casino slots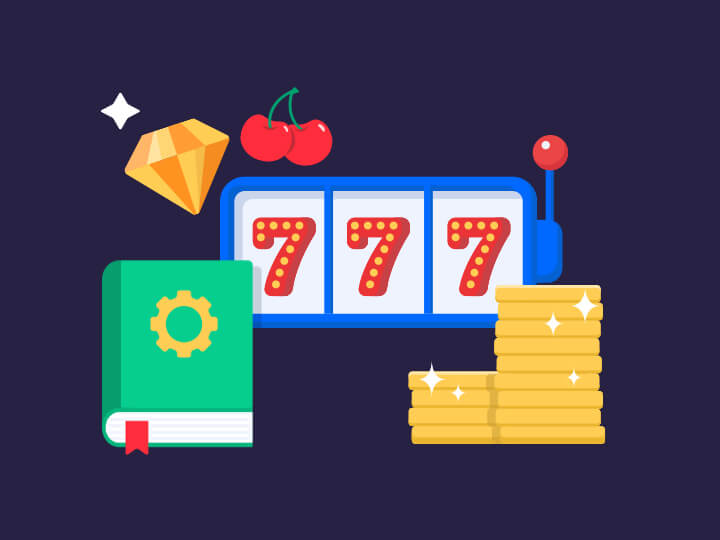 How to win at slots
Everybody wants to know how to win at slot machines and if there's such a things as the best strategy for slots. The truth is there's no best way to win on slots. Having said that, there are ways to give yourself a better edge. Here are our top tips for playing slot machines.
Looking to hit the reels, but worried about losing? Truthfully, there's no surefire way of beating the slots, but there are some tricks you can use to keep your losses on the low end.
Our expert's guides give an in-depth look on how to win at slots, but here's a few general tips to help you hit the ground running.
Slots tips

Look for slot features
If you want to take on casinos slots, you'll need to keep an eye on what features a slot has. Does it have bonus rounds, free spins, or cascading reels? Is it a progressive slot, or a regular one? Is the slot coming from a reputable software provider? Casinos usually provide this information beforehand, so make sure to read it early on.

Check the volatility and RTP
You'll want to keep an eye on a slot's volatility and return to player percentage (RTP). Low volatile slots let you win regularly but with low rewards, whilst high volatile slots give big payouts very rarely. As for the RTP, that's the percentage of your money you can expect to make back over extended playing periods.

Demo the slot
Always try to demo a slot before you play it. If the casino doesn't have demos, don't worry — slots are generally available to demo online by simply running the name through a quick Google search.
Table games tutorials
Table games can be quite scary. There's loads of them, all with their own unique rules. Our experts have compiled a few "how-to-play" guides, full of tips and tricks to help you beat the dealer.
There are some universal tips below, but we recommend checking out our individual table game guides to get detailed information on how to win at table games.
Table games tips

Learn the rules
Before playing, you'll need to know the rules of each individual table game. Most of these, like craps or blackjack variants, are games known worldwide, so a simple good search (or checking our guide) should help clear up any rules questions you might have. Always do this before playing a table game you're unfamiliar with.

Don't chase losses
It's never a good idea to chase your losses. Accept that the house will always have the advantage, and be prepared to surrender if you have a bad hand. There's no shame in stopping and taking a breather if you're losing.

Set a budget
Set a budget before starting any table game. Sometimes luck just isn't on your side, but if you enter with a strict budget then you won't lose so much on your bad days.
Sweepstakes casino guides
Social and sweepstakes casinos are a safer option to play at, as they're completely free-to-play. This means you can take a few more risks without sacrificing your own money.
Actually winning can still be tricky though. Sweeps casinos have the same types of games as real money casinos, so all the above guides will apply. However, there's a few other things to keep in mind when betting at social casinos.
Sweeps tips

Make sure the bonuses are fair
With social casino bonuses, it's not just about quantity. You'll also want to check how many times you can bet with the currency being given out. A social casino might give out 1,000,000 coins, but then set minimum bets at 2,000,000. Keep any eye on all the promos, how regular they are, how many there are, and how much they give out to the player.

Check the terms and conditions
Sweepstakes casinos love to put in restrictions for their prize redemption. For example, you may be required to win 100 Sweeps Coins before being eligible to redeem a cash prize. Take a good long look at the sweeps terms and conditions before attempting any sweepstakes bets.

Check their social media
Most sweeps and social casinos have social media exclusive bonuses and competitions. This means if you're not keeping an eye on their Facebook or Twitter, you could be missing out on a ton of giveaways. Follow their social media to keep the stream of free virtual currency rolling in.