88 Fortunes slot review: SG's best
We've got 88 Fortunes and a chance to win a jackpot is one! Scratch that — make it four. Bally's 88 Fortunes slots features an RTP of 96%, medium volatility and a shot at one of four progressive jackpots.
Time2play's biggest slot fans try their luck in this Asian-themed slot game and share their impressions of this 243-payline casino classic. 
Intrigued? You can take the slot for a free ride in the demo or sign up to play for real money below. The rest of our 88 Fortunes slot review details more on payouts, stakes and bonus features.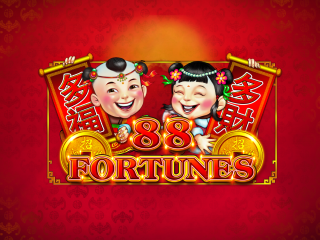 72
/100
Expert Rating
by

Geraldine S
Highlights
| | |
| --- | --- |
| RTP | 96% |
| Stakes range | 88 |
| Volatility | Medium |
| Max win | 200000 |
| Jackpots | 1 |
| Number of reels | 5 |
| Number of rows | 3 |
| Number of paylines | 243 |
| Software provider | Scientific Games |
| Slot type | Video Slots |
| Slot theme | Uncategorized |
| Launch date | 24/01/2017 |
General ratings
72
/100
Expert rating
by

Geraldine S
How we rate?
Our main score is the Expert Rating, which ranks casinos on over 60 criteria in seven different sections, including games, safety, usability, and more.
Learn more
87
Playscore
based on 6 critics
94
91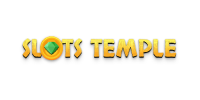 90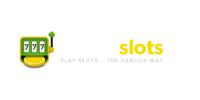 90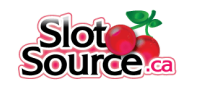 81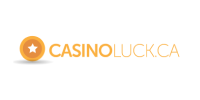 78 What is our Playscore?
The Playscore represents the average rating according to top critic sites for a given gambling operator.
Learn more
Where to play 88 Fortunes slot
As mentioned above, 88 Fortunes is still a firm favourite with players today. For this reason, most online casinos will have the slot available in their virtual games lobby. If you already have a casino account, you can easily look for it. 
If you don't have an account or your casino doesn't offer it, you can pick from the ones listed below. Not only did we check each one to make sure they offer the 88 Fortunes slot, but these are also 3 of the top casinos available in Ontario right now. 
Make sure you like the slot by giving it a free try in the demo above first. Demos are free casino games made to give you a taste of what it's like to play slot machine games without depleting your bankroll. You won't be able to win the progressive jackpots or win real money, but you can use these free games to get to know the bonus rounds and features of the online slot.
You may need to register an account to access free slot machine games like 88 Fortunes and other free slots online via demos; however, some operators allow visitors to play without registration. 
If you're convinced, sign up below to play 88 Fortunes for real money. At these casinos, you can play 88 Fortunes and hundreds of other online slot machine games. Not sure if that's what you're looking for? Don't fret, out recommendations include casinos that don't just excel in similar slot machine games but offer a variety of other casino games, including table and card games, game shows, new slots, and so much more. 
1

BetMGM casino review

91

/100

Expert Rating

by Elena I.

85%

Playscore

based on

Excellent games library

Play

players accepted

Good to know

Offers 88 Fortunes Megaways
Over 750 online slots
Reputable industry software providers

2

BetRivers casino review

88

/100

Expert Rating

by Elena I.

88%

Playscore

based on

Top loyalty rewards

Play

players accepted

Good to know

Entire 88 Fortunes series
50+ other SG games
Excellent rewards scheme

3

Royal Panda casino review

83

/100

Expert Rating

by Dasha G.

85%

Playscore

based on

Interactive gaming experience

Play

players accepted

Good to know

All 88 Fortunes games
Over 2,200 other slots
Daily and exclusive jackpots

19+. Terms and conditions apply. Play responsibly. Connexontario.ca

1

WoW Vegas casino review

87

/100

Expert Rating

by Elena I.

89%

Playscore

based on

5,000 WoW Coins + 1 Sweepstake Coin

Play

players accepted

Good to know

Daily login rewards
Mobile-compatible site
All provinces except QC

5 payment methods

Play

2

Fortune Coins casino review

84

/100

Expert Rating

by Dasha G.

87%

Playscore

based on

500 Free Fortune Coins

Play

players accepted

Good to know

Daily and Mystery rewards
Quick processing times
All provinces except ON, QC

4 payment methods

Play

3

BetRivers.NET casino review

74

/100

Expert Rating

by Elena I.

84%

Playscore

based on

Up to 1,000 Virtual Credits

Play

players accepted

Good to know

500+ games to play
Swift customer support
All provinces except QC

1 payment methods

Play
Note on rankings
This overview is based on the current offer in Ontario; the information you see, and our toplist, may change as the market grows. Rest assured that we'll keep our data updated to reflect the latest offer for Canadian players.
As for the rankings, our aim is not to regurgitate our best-casinos list, but to give you a comprehensive overview of which casinos have the best overall offer and have 88 Fortunes in their portfolio. If you see a casino here but with a lower score in other categories, it simply means that this casino is a reputable operator where you can play 88 Fortunes and other SG games without compromising on quality.
88 Fortunes slot machine payouts and RTP
88 Fortunes has an RTP of 96%, which when compared to other online slots like Starburst (96.09%) and Gonzo's Quest (95.97%), is pretty much the industry average.
The slot comes with high volatility, which simply means that you're less likely to get frequent wins, but when you do get wins – they'll be bigger in value. The absolute maximum win on 88 Fortunes is $250,000 when playing at the highest coin value and bet level possible. At any given level and value, this is 2,841x your stake.
The downside to this slot is that it doesn't have big individual win payouts. Even when playing at max stake, an individual win will payout $1,000 at most. The trick to winning big here is combining wins in the bonus round or, obviously, hitting one of the jackpots.
88 Fortunes stake limits
The stake range of the 88 Fortunes slot is a minimum of $0.88 to a maximum of $88.00. Given this still relatively low max stake, it's pretty obvious this slot is more for casual players than high rollers looking to blow through wads of cash in a single spin. However, $0.88 is still relatively high compared to other slot machines and online casino games on the market. We recommend trying to play free slots (casino games via demo mode) to get a feel of the gameplay before putting your cash on the line. 
You can adjust your stake in 2 ways: by changing your bet level (represented by gold symbols in the game) or changing your bet multiplier per spin. There are 1-5 levels of credits or gold symbols that you can choose from. When it comes to bet multipliers, you can select any number from the range between 0.01-1.00. These are calculated together, and the overall value of each spin is displayed in the 'Stake' window of the slot.
The higher your gold coin level, the more jackpots are unlocked to you. The 'grand' jackpot of 4,000 coins is only unlocked if you are betting with all 5 gold symbols. If you play with just 1 gold coin, none of the 4 jackpots are available to you.
Since 88 Fortunes is a 243 ways to win slot, even on the lowest bet it's still a good slot for casual players. All possible wins pay out in any position from left to right on consecutive reels. 
Bonus features
88 Fortunes packs a mighty punch when it comes to bonus features, and that sets it apart from numerous other online slots. It has a Wild 'Fu Bat' symbol, a free spins round, and a jackpot bonus game where you can win 1 of 4 instant jackpots. 
Let's take a closer look at how they work, and what they mean for you.
The Fu Bat Wild, like all wilds, substitutes for all other symbols on the slot. It can only appear on reels 2, 3 and 4. 
The jackpot is also tied to the Fu Bat symbol. When one or more of these triggers, the player MIGHT be granted one of the available jackpots. As explained in the stakes section, the number of jackpots you have open depends on how many gold symbols you're playing per spin. If you're playing just 1 gold symbol, none of the jackpots can be won.
Here's a breakdown of the jackpots available at what credit level (i.e. amount of gold symbols):
2 gold symbols / 18 credits: Mini jackpot (40 coins)
3 gold symbols / 38 credits: Mini (40 coins) & Minor (75 coins) jackpots
4 gold symbols / 68 credits: Mini (40 coins), Minor (75 coins) & Major (1,500 coins) jackpots
5 gold symbols / 88 credits: Mini (40 coins), Minor (75 coins), Major (1,500 coins) & Grand (4,000 coins) jackpot
Getting 3, 4 or 5 Gong symbols on adjacent reels will grant the player 10 free spins. The con here is that some of the higher paying symbols aren't available in the free spins round, but you can still trigger the Fu Bat jackpot feature here. You can also re-trigger more free spins within the free spins round itself. 
Audiovisuals
Red is a lucky colour in Chinese culture, which explains why 88 Fortunes has an entirely red background, highlighted by gold symbols and controls. 
Visually speaking, this slot game doesn't really hold its own against better designed slots – but that's not really the point of this slot. It's more about the payouts and the jackpot feature than looking good. 
When you hit the button to spin the reels, the soundtrack is also characteristic of traditional Chinese culture. When you hit wins on the reels, there's some slight animation but aside from this, nothing special. 
Those who play this slot, play it for the jackpots – not for the audiovisuals. 
Game layout
The slot is actually not that intuitive to figure out how everything works, but after clicking around – you'll eventually figure out how the gold symbols/credits are connected to the jackpots. This is down to how busy the actual 88 Fortunes design looks until you get used to it, which is why we don't really recommend this game for players who want to pick it up at a mobile casino. You're simply better off learning the ropes on a larger interface. 
Otherwise, this is a standard 243 ways to win slot with 5 reels. It comes with the standard Autoplay function, where you can set your own win/loss limits. The max amount of automated spins you can set is 200.
Expert verdict
70/100 – Depends on the type of player you are
Ultimately, if you're looking for the thrill of potentially winning a big jackpot – this slot is for you, and you'll find it in most of the best paying online casinos on our list. It's high volatility, 243 ways to win, and comes with a big potential jackpot win of 4,000 coins. 
But, if you're more of a casual player who doesn't want to play the full 5 gold symbols per spin (or even the 3 gold symbols), then there's other slots out there which have better design and also better hit rates for the lower individual symbols.
FAQs
How do you play 88 Fortunes?
To play 88 Fortunes, you need to have an account with an online casino and money deposited in that account. You can check here for our recommended list of casinos. Head over to the virtual lobby of your casino, find 88 Fortunes, and then adjust your gold symbols and bet multipliers before you start spinning. To read more about this, you can head over to our stake limits section.
How do you beat the 88 Fortunes slot machine?
There is no way to beat the 88 Fortunes slot machine. 88 Fortunes is an online slot with an in-built RNG (Random Number Generator) mechanism which makes it a 'game of chance'. Whether you hit a win on the slot or not comes down to chance or luck, and there is nothing you can do to make it more likely to hit.
Can you play 88 Fortunes for free?
Absolutely. All casinos will have a free demo version of the slot in their lobbies which you can play before trying the real deal. You can also play for free right here.
Can you play 88 Fortunes on your phone?
Yes, you can. SG Digital is a modern casino game design studio, that builds its products to be mobile-first. If you're in the virtual lobby of your casino, you can play it directly on your phone. Please be wary of imitation game on Google Play store or the Apple store – as these are often times not from the same provider and trying to scam you out of money.
Who developed the 88 Fortunes slot machine?
Bally Tech originally created the 88 Fortunes slot. Since then, Bally has been bought up by SG Digital.