Lorella Fava is a seasoned professional with a wealth of experience and expertise in the gambling industry.
Formerly a journalist, Lorella's journey took an unexpected turn in 2017 when she ventured into London and secured a position with the industry giant, iTech Media.
Despite initially being out of her comfort zone, Lorella embraced the opportunity and never looked back, subsequently collaborating with other industry leaders such as Blexr, and cementing her reputation as a casino expert.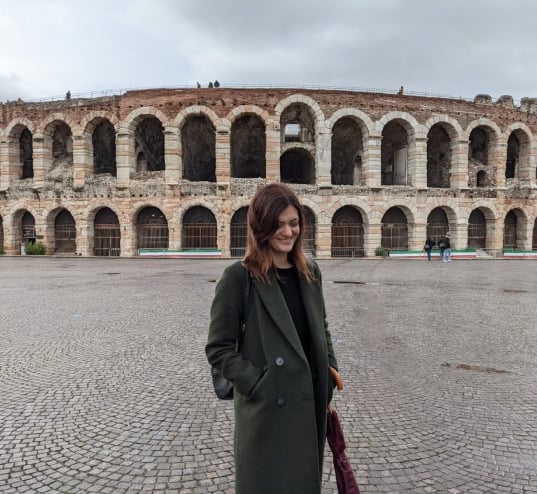 About Lorella Fava
Lorella's journey through the industry has been marked by notable roles, showcasing her dedication and skills. She served as the Content Team Lead at Time2play from 2021 to 2023, and prior to that, was a Senior Content Executive at Blexr.
Her earlier experiences include being a Communication Executive at BPR Group Europe (2019-2020), a Content Editor at iTech Media (2018-2019), and a Features Writer & Editor at Times of Malta (2015-2017).
Outside her professional endeavors, Lorella finds solace in winding down with a good book, taking leisurely walks by the river, and indulging in Netflix documentaries about serial killers while savoring her favorite chocolate treats.
---
Professional journey
Content Team Lead - Time2play
2021 - 2023
Senior Content Executive - Blexr
2020 - 2021
Communication Executive - BPR Group Europe
2019 - 2020
Content Editor - iTech Media
2018 - 2019
Features Writer & Editor - Times of Malta
2015 - 2017
---
Education
MA in Modern & Contemporary Literature and Criticism - University of Malta
2013 - 2015
BA in English (Hons.) - University of Malta
2010 - 2013