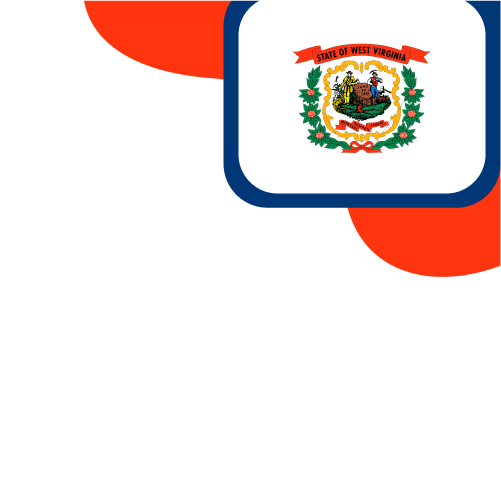 Best West Virginia sports betting sites and WV betting apps
West Virginia sports betting is live in the state, and you can bet online or off.
The state pre-empted the supreme court's legalization by a few months and legalized betting as early as March 2018. Today, WV sports betting apps host some of the biggest names in the industry.
This page reviews the top West Virginia sportsbooks and provides all the details you need to get started, including legal info and popular bets.
Let's blast off with the top West Virginia online sports betting sites.
Sportsbook Logo
Odds rating
Bonus
Go to sportsbook Button
Show more
T&C

1

DraftKings sportsbook review

76

/100

Expert rating

by Anna M.

92%

Playscore

based on

Bet $5 Get $150 in Bonus Bets + a daily No Sweat SGP

Play now

Good to know

Official NFL partners
Great football betting options
User-friendly bet builder

11 payment methods

Play now

2

BetRivers sportsbook review

83

/100

Expert rating

by Ian Z.

86%

Playscore

based on

Second Chance Bet of up to $500

Play now

Good to know

Many regular promotions
Huge number of sports
Trusted by many state licensors

6 payment methods

Play now

3

Fliff social sportsbook review

80

/100

Expert rating

by Ramona D.

83%

Playscore

based on

100% up to $100 FC

Play now

Good to know

Good sport selection
Offers college sports
Available in 41 states

5 payment methods

Play now

4

Caesars sportsbook review

90

/100

Expert rating

by Ian Z.

94%

Playscore

based on

Up to $1,250 Stakeback + 2,000 loyalty credits

Play now

Good to know

Excellent rewards program
Fast payouts
Bet on 20 different sports

9 payment methods

Play now

5

BetMGM sportsbook review

85

/100

Expert rating

by Anna M.

91%

Playscore

based on

Up to $1,000 back in Bonus Bets

Play now

Good to know

Strong odds on football
Stellar customer support
Live streaming and live data

14 payment methods

Play now

6

OwnersBox sportsbook review

80

/100

Expert rating

by Anna M.

87%

Playscore

based on

100% match up to $500

Play now

Good to know

Twist on the traditional
User-friendly DFS platform
Available in 37 states

7 payment methods

Play now

7

ParlayPlay sportsbook review

78

/100

Expert rating

by Anna M.

86%

Playscore

based on

100% match up to $100 + $5 Promo Pick

Play now

Good to know

Mix of DFS with sports betting
Members Club rewards
Available in 27 states

4 payment methods

Play now
West Virginia's top sports betting apps — A quick 360 view
#1 DraftKings WV
DraftKings is our top pick for WV sports betting sites. It's one of the biggest names in the US gambling industry, a US-first brand, and it's got some of the best things to offer in the Mountain State.
The highlights include the sheer number of sports you can bet on with 19 — only PointsBet is packing more — and being one of the only US gambling sites that allow betting on non-sports events, such as the Academy Awards (in states where that's legal). It's also got an unusual welcome bonus, at least for the sports betting category. Its deposit-match-style bonus means you gain bonus funds whether your bets win or lose, which is a perk over the risk-free bets in our books.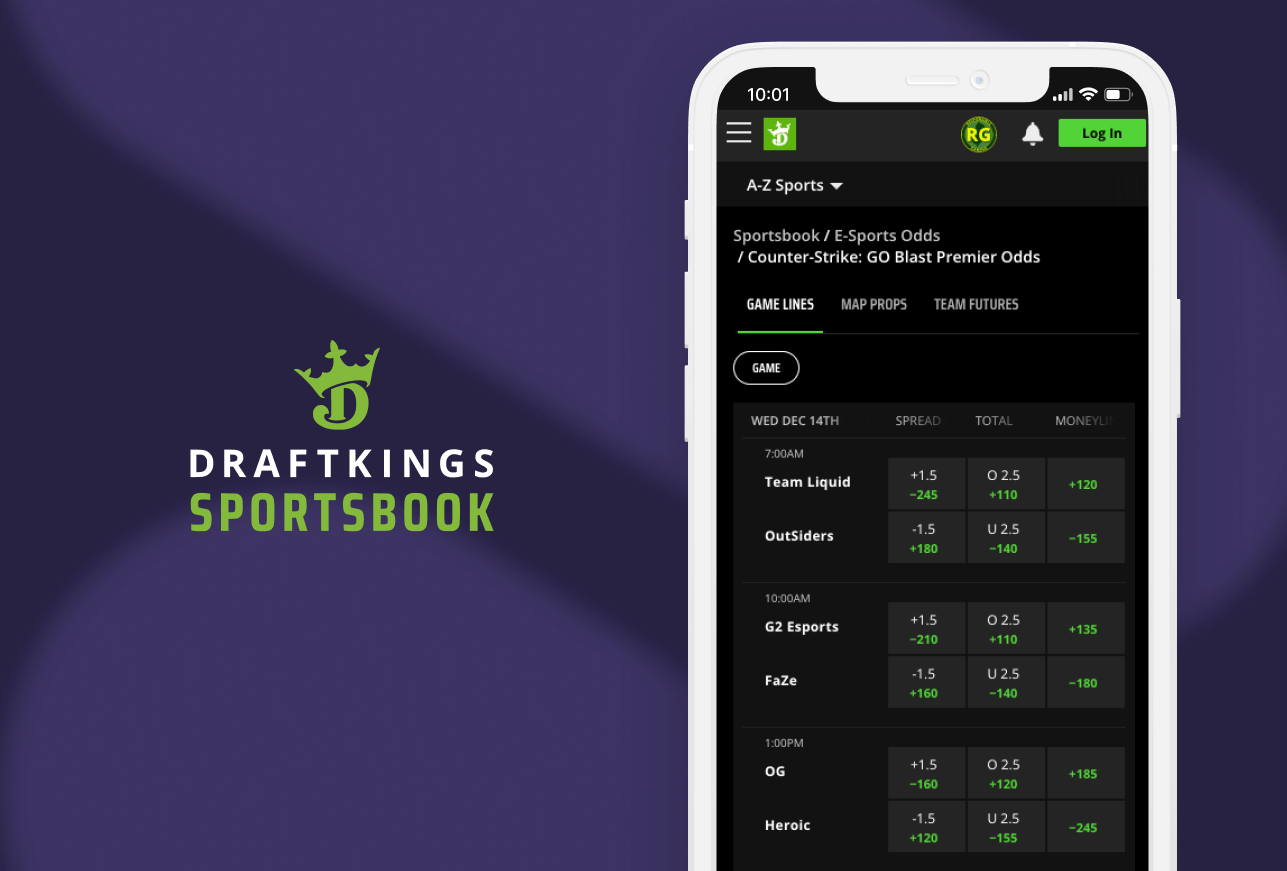 #2 BetRivers WV
BetRivers keeps showing up in more and more states, and it's never let us down so far. 17 sports to bet on is nothing to turn up your nose at, especially when more unique markets like esports are included, and live streaming is offered. However, BetRivers's huge selling point is the promos.
There are a bunch of different promos, and many are regular week-by-week and sport-by-sport options, such as the NHL bet-and-gets, the NFL parlay insurance, and the NBA first field goal insurance. They've also got sports podcasts and weekly free sports quizzes with real prizes.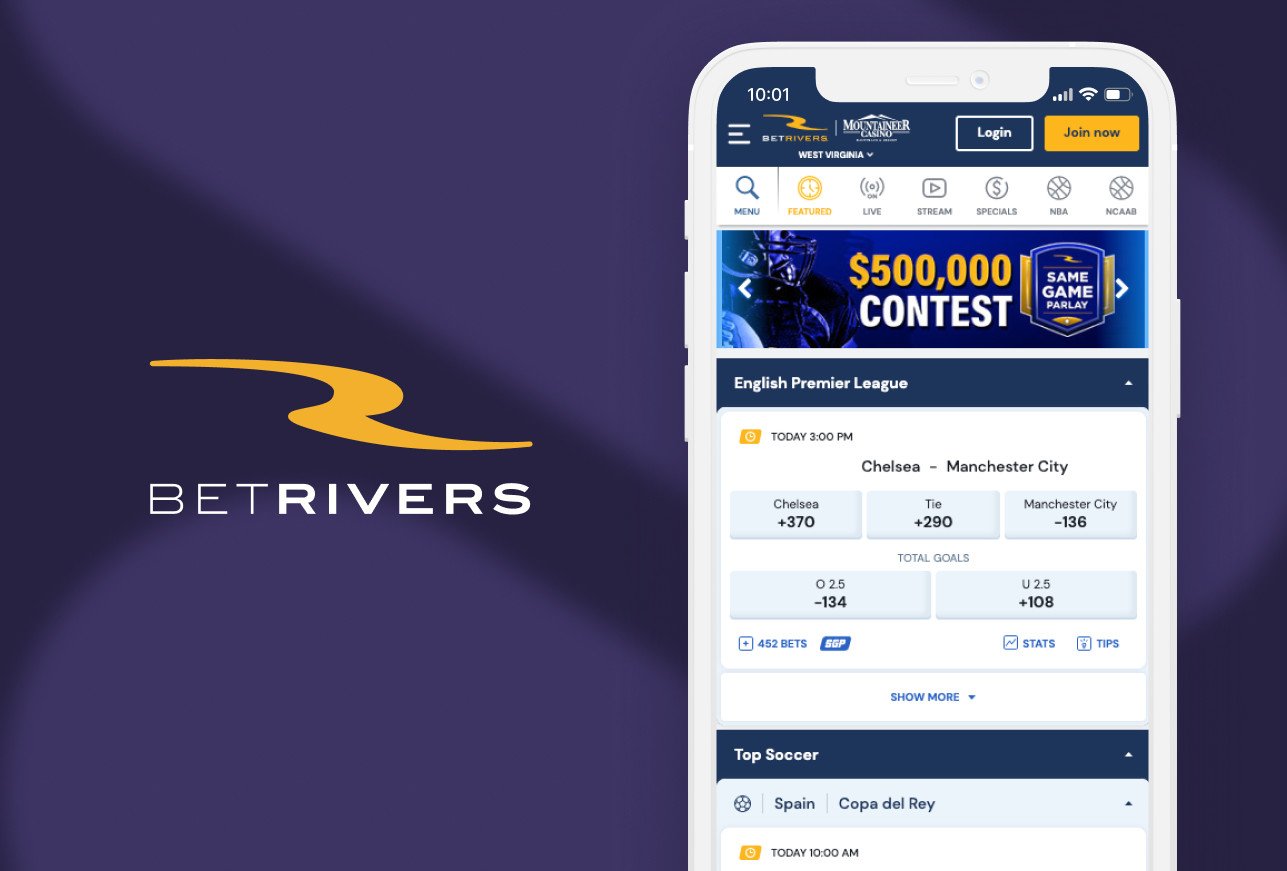 #3 Fliff
Introducing Fliff Social Sportsbook, a unique player in West Virginia sports betting. Fliff offers an alternative to real money wagering, allowing you to make predictions using Fliff Coins or exchange them for cash through Fliff Cash.
The app is available in 41 states, including West Virginia, making it one of the most accessible betting platforms in the region.
New players in West Virginia can enjoy a purchase match bonus of up to $100 when they deposit $50 or more. Despite being a smaller WV sports betting site, football, basketball, baseball, hockey, and soccer are all available.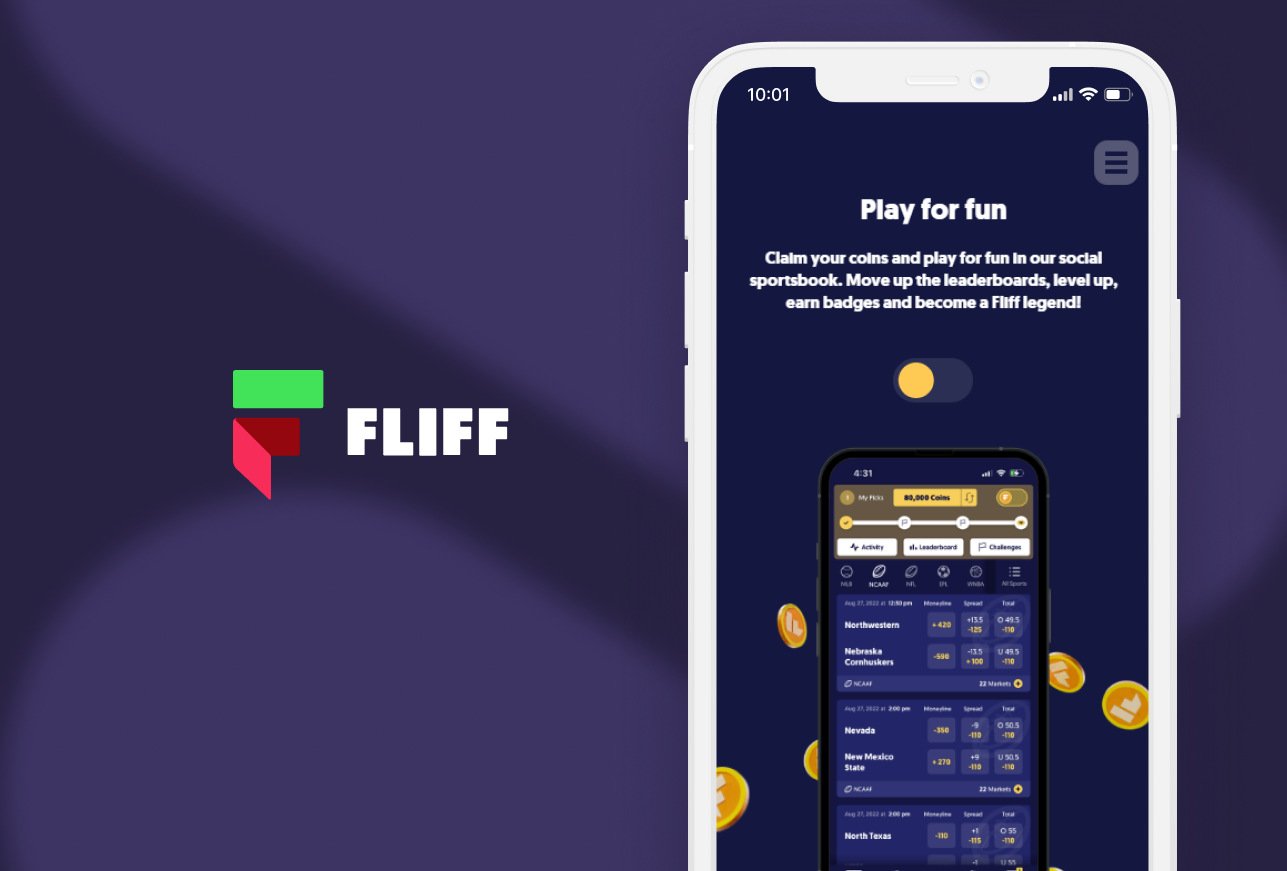 Choosing the best West Virginia sportsbooks
There are a fair number of West Virginia sports betting sites available in 2023, so how do you pick the best? In this section, we share some of our reviewing criteria with you so that you can get an idea of the West Virginia gambling market's strength and empower your research into whether the site you're looking at is good or bad.
How to bet at West Virginia sportsbooks
Our step-by-step guide to sports betting in West Virginia will help guide you through your first bet.

Step 1
Pick a betting site
You can head to our list of the best WV sports betting sites to make your pick. You can flip through the reviews to find which one suits you best. Our choosing guide on this page illustrates some of the criteria we look for when rating too if you want the short version. Our scores are data-driven, and if numbers are your thing, each review contains a bonus and an odds section.

Step 2
Sign up
Once you've found the site that suits you best, you'll need to make an account. You'll be required to put in some personal details, so have your ID and SSN ready. You may be asked to upload some ID verification documents after signing up — you might as well go ahead with that because you won't be able to withdraw winnings without ID confirmation. You may also have the opportunity to put in a bonus code here, but if not, don't stress; you'll have opportunities later.

Step 3
Deposit and claim your bonus
The cashier section is where you'd head to make your deposit. The deposit screen is where you'll need to put in a bonus code if required, but you won't always need one. Some bonuses are applied automatically, while others need a couple of 'opt-in' clicks from the promotions page. Make sure you check those out before putting in any money. To make a deposit, simply choose your preferred sportsbook payment method and follow the instructions on the screen.

Step 4
Choose your bet
With the most popular sports, hundreds of potential outcomes can be bet on in every match. From outright winner and loser to the number of points scored, who scores them, and even the number of plays that will happen — for example, the number of corners in a soccer match. Analyze your options, filter them through what you know about your team and their opponents, and narrow down your preferred bets.

Step 5
Place your wager
Once you've identified outcomes with odds you like, you can enter your stake to wager your balance. Before making your first bets, go through the terms and conditions of your welcome bonus — some of them have rules like 'odds need to be greater than -200', and we'd rather our readers didn't miss out on a first bet bonus because they didn't read the fine print.
Popular bets in WV
Due to the sheer number of bets available, Sports wagering can have a higher entry barrier than other types of betting, such as casino and poker. If you're new to the scene, you're likely to be overwhelmed by all the terms thrown at you, like 'parlay', 'moneyline', and 'props'.
In this section, we break down the most popular terms, so you have a better arsenal of knowledge to fight your way to the top.
Moneyline — The most basic bet on the market. You head to your favorite WV sports betting apps, find a match between two teams, and pick the outcome you'd like to bet on. Usually, you'd just pick who you think you'll win, except in games like soccer, where ties are an equally likely outcome.
Futures — The other basic kind of bet. You pick your tournament and bet on who will win or who will end up in what rank. Examples; NFL, NBA, Premier League, Wimbledon.
Point spread — Call it a modified moneyline. Obviously, if you've got the Pittsburgh Steelers up against a high school team, you wouldn't get great odds on the Steelers to win (even if betting on high school games was legal in WV, which it isn't). So the point spread bet works as a handicap, allowing you to bet that the Steelers will win by at least X points. You'll have a long list of scores to choose from, each with different odds.
Over-under — Also known as 'totals', this style allows you to bet on the total number of points scored in each game. Like spreads, you'll have a long list of options. They're typically listed as scores ending in .5, allowing you to bet whether the total score will be 'over' or 'under' 2.5, 3.5, etc.
Parlay — Super popular with bettors and sportsbooks; you'll see tons of promos on these. Parlays accumulate a collection of bets into one large bet, stacking the odds accordingly. You could bet on 6 Chicago Bulls victories in one bet — it's a higher risk, but the rewards can be huge with the multiplied odds. Popular promotions include further-increased odds (parlay bonus) or parlay insurance, which returns your stake to you if you win all your parlayed bets except one.
Props — Available at PointsBet WV, props allow you to 'proposition' your bet. You can fill out the details of the bet you want to make to the sportsbook, and they'll fix you up with the odds.
Hedge — Hedging your bets is a popular phrase, but what does it mean in the world of WV sports betting apps? It essentially means betting against other bets you've made to minimize potential losses or create a safety net. Say Team 1 and Team 2 are vying for the title, and you think Team 1 will win, so you place a big bet. You could then place a small hedge bet on Team 2 to shore up some losses in case you're wrong.
West Virginia sports betting Regulations — Legal overview
West Virginia was ahead of the curve in legalizing sports betting, and they did so in March 2018 — months before the Supreme Court overturned PASPA. This meant that WV was ready to go as soon as sports betting became constitutional.
However, the Mountain State got off to a slow start. It launched just one online sportsbook (BetLucky), which shut down after a few months. As a result, it took until late 2019 before online sports betting began to kick off.
Legally, each online sportsbook must be partnered with a land-based WV casino, and each casino can host up to three online sportsbooks on its license. Since there are five retail casinos in WV, there can be up to 15 online sportsbooks, subject to legal changes or more casinos being constructed. We go into more detail about these below.
The West Virginia Lottery is in charge of licensing, and all gambling operations in the state must be audited by groups approved by the state. They also handle the regulation of West Virginia casinos.
Retail West Virginia sportsbooks
Retail West Virginia sports betting is available at the state's five casinos. After the Supreme Court declared that states could implement their sports betting laws on May 14th, 2018, the existing casinos could apply for sports licenses and made amendments to provide retail sports betting services.
| Name of sportsbook | Location | Launch date |
| --- | --- | --- |
| Mountaineer Casino, Racetrack & Resort | New Cumberland | May 19, 1951 |
| Hollywood Casino at Charles Town Races | Charles Town | Dec 3, 1933 |
| The Greenbrier | White Sulphur Springs | September 25, 1913 |
| Mardi Gras Casino & Resort | Nitro | 1985 |
| Wheeling Island Hotel Casino Racetrack | Wheeling | 1937 |
Latest updates
Some of the latest updates from WV in 2023. We'll continue to update this with anything spicy that enters the scene.
FanDuel becomes the first WV online sportsbook to offer horse racing bets.
FY 2021-2022 — Gross revenues from West Virginia sports betting reach $3.9 million, marking sports as one of the most minor contributors to WV's $1.2 billion gambling revenue.
Surveys reveal that 20 million Americans are likely to have made bets on the World Cup, with approximately $1.8 billion wagered.
FAQ
What is the best sports betting site in West Virginia?
The top 3 on our WV sports betting apps list are DraftKings, PointsBet, and BetRivers. They have large selections of at least 17 sports to bet on, and include some rarer features, such as esports markets and PointsBet's Name A Bet feature. They also all score well in the bonus and promotions department.
Can you bet on sports in West Virginia?
Yes — Sports betting has been legal in WV since 2018, and the state can legally license up to 15 online sports betting sites. The West Virginia sports betting regulations are handled by the WV Lottery Commission, which also records all the licensed sites. Offline or retail sports betting is legal at each of the state's five retail casinos.
Is DraftKings legal in West Virginia?
Yes — DraftKings is a legal sports betting site in West Virginia. To qualify for legal operation, an online sportsbook must be partnered with one of the Mountain State's retail casinos. DraftKings is partnered with Hollywood Casino at Charles Town. It's also one of our Best West Virginia sportsbooks.
Is FanDuel legal in WV?
Yes — FanDuel is one of the three online sportsbooks allowed to operate on The Greenbrier Casino Club's license. That means it's fully legal in West Virginia and is the first WV sports betting site to allow horse racing bets.
Are sports betting apps legal in WV?
Absolutely. Sports betting apps became legal as early as 2018, though none of the current operators launched until August 2019. Some WV sports betting sites, like FanDuel, are mobile-first, meaning that the app is the company's biggest priority and gets all the new features first.
How do I make a sports bet in West Virginia?
You can make a WV sports bet by following a few simple steps. We outline them fully in our WV betting guide, but here's the short version: Research the different sportsbooks and choose the best one for you. Then sign up and verify your identity, making sure to have all the documents you need ready. Head to the cashier section to make a deposit, and make sure to claim your WV sportsbook bonus while you do so. Then, find the match you want to bet on, find the bet you want to make, set your stake, and place your wager.
Do West Virginia sportsbooks really pay out?
Yes, the legal West Virginia sportsbooks do. The West Virginia Lottery keeps a list of all the licensed gambling operators on their site, which is where you can find the legit ones that American-approved firms audit. All the WV online sportsbooks we recommend are licensed, listed, and partnered with retail casinos in West Virginia.
What is the legal online sports betting age in WV?
The legal age for sports betting online in WV is 21+ years old, the same as for all forms of online gambling.