There's nothing quite like sharing some ice-cold brews with your pals as you take in a game from your favorite NHL team. With many fans experiencing post-lockdown fever this season, we expect some of them will take the opportunity to enjoy a few more cold ones than they typically would. 
Some of the NHL fanbases on our list are known for over enjoying the game, if you know what we mean. But to find out which team's fans are truly hockey's thirstiest, we surveyed NHL fans across the US and Canada to learn everything we could about their drinking habits from puck drop to the final buzzer.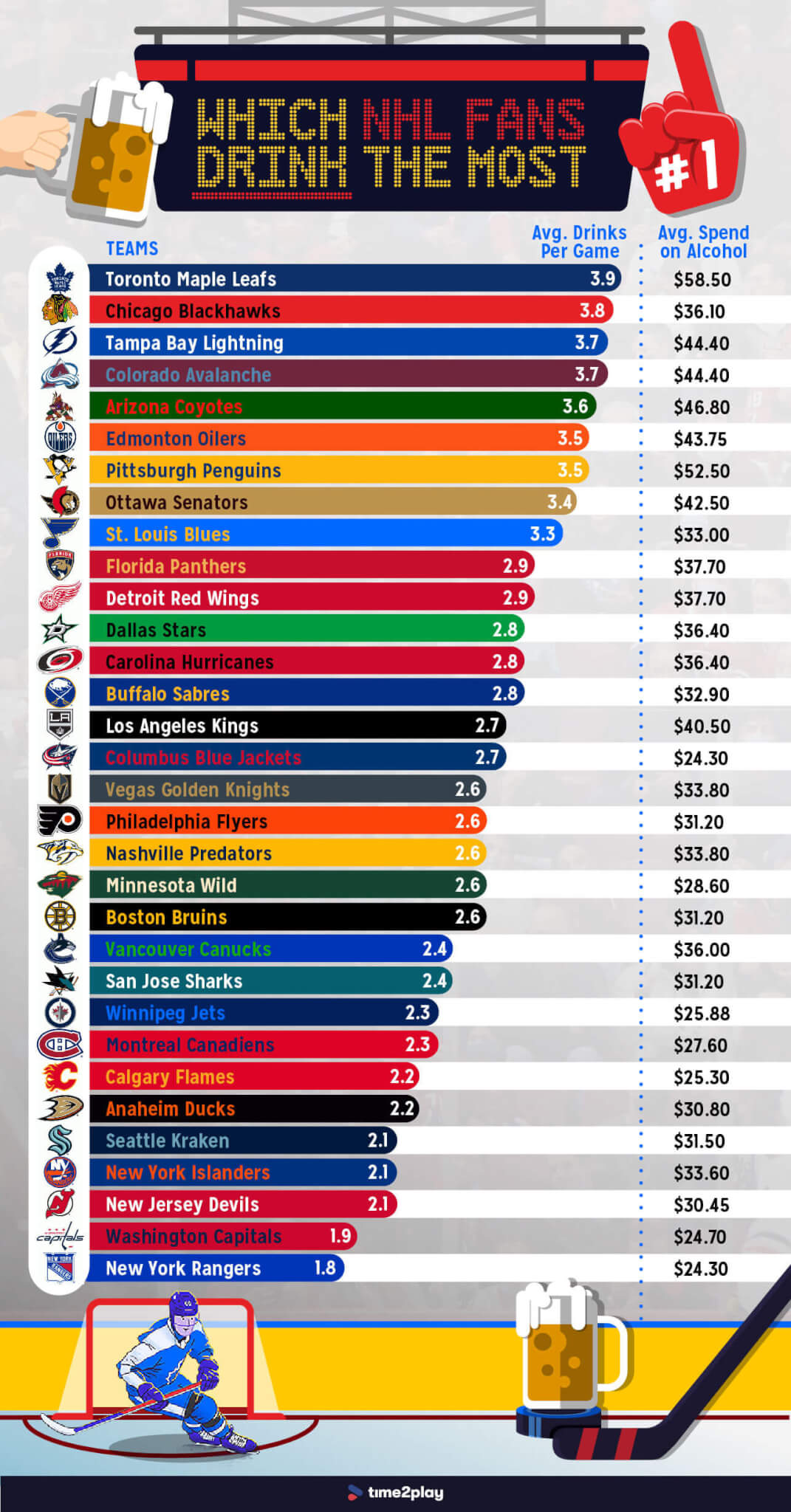 Thirstiest fanbases
It's no surprise that fans of the Toronto Maple Leafs, aka the "Bay Street Bullies", are the NHL fans who drink the most. In 1st place on our list of NHL fans who drink the most, Toronto fans guzzle an average of 3.9 alcoholic beverages per game — nearly twice the number of drinks consumed by fans of their archrivals, the Montreal Canadiens (2.3). 
Barely missing the top spot but still knocking back 3.8 drinks per game, Chicago Blackhawks fans took second place. The Tampa Bay Lightning and Colorado Avalanche tied for third place, with their fans each putting away 3.7 drinks when they watch a game. 
Some places are known for their drinking on St. Patrick's day, but do those places also outdrink their NHL rivals? Not necessarily. Teams from Pennsylvania, the state whose residents drink the most on St. Patrick's Day, finished 7th (Pittsburgh Penguins) and 18th (Philadelphia Flyers) on our list. 
The bottom five teams on our list, the Kraken (2.1), Islanders (2.1), Devils (2.1), Capitals (1.9), and Rangers (1.8) all find their homes in some of the highest cost of living areas in the US. Maybe these fans simply can't afford to drink more during games?
Methodology
In April 2022 we surveyed 1,584 NHL fans over the age of 21 living in the US and Canada. Fans were asked how many alcoholic beverages they typically consume while watching a hockey game as well as how much they typically spend on alcoholic beverages while watching a hockey game. The average age of respondents was 34.9 years old.
For media inquiries, please contact: [email protected]
Fair Use
If you'd like to share this post or its assets with your friends or audience, you are welcome to do so. Please be sure you include attribution linking to this study.
Trending blogs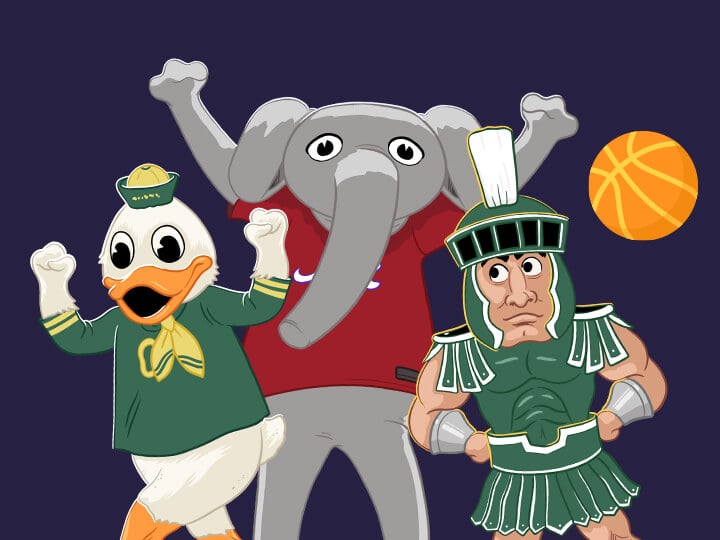 Best and worst NCAA basketball mascots ranked by fans (survey)
Not all NCAA basketball mascots are created equal. From cuddly and adorable, to pure nightmare fuel, there's certainly a mascot to fit every taste. Dog lover? We've got you covered. Bird enthusiast? Check. Into 6-foot tall amorphous blobs with sneakers? Surprisingly, we can accommodate you as well. It's a group as diverse as any. And perhaps these mascots might just help you make your picks if you decide to try your hand at online sports betting on one of the best betting sites.