The 2022 MLB season is here! As players gear up for the season, fans may also be making plans to visit the ballpark. After a tumultuous season in 2020, changes are being seen at ballparks across America. We wanted to find out the general differences baseball fans would notice, especially in their wallets, when heading to a game in 2022 and assess overall comfortability with the ongoing pandemic.
Average costs at the ballpark
When it comes to the most expensive ballpark experiences, the Chicago Cubs take the top spot. If you want to catch a game at Wrigley Field, have two beers, a hot dog, and pay for parking, you're going to shell out around $110.
Heading to Yankee Stadium? Get ready to pay around $102 for the game-day experience. It may be no surprise, Fenway Park and the Boston Red Sox take the #3 spot for most expensive in 2021. The Red Sox are followed by the Washington Nationals and San Francisco Giants to round out the top five.
The place where you'll likely feel the smallest dent in your pocket? Chase Field to watch the Arizona Diamondbacks. Besides the Diamondbacks, people can also get the most bang for their buck by heading to a Tampa Bay Rays, Pittsburgh Pirates, or San Diego Padres game.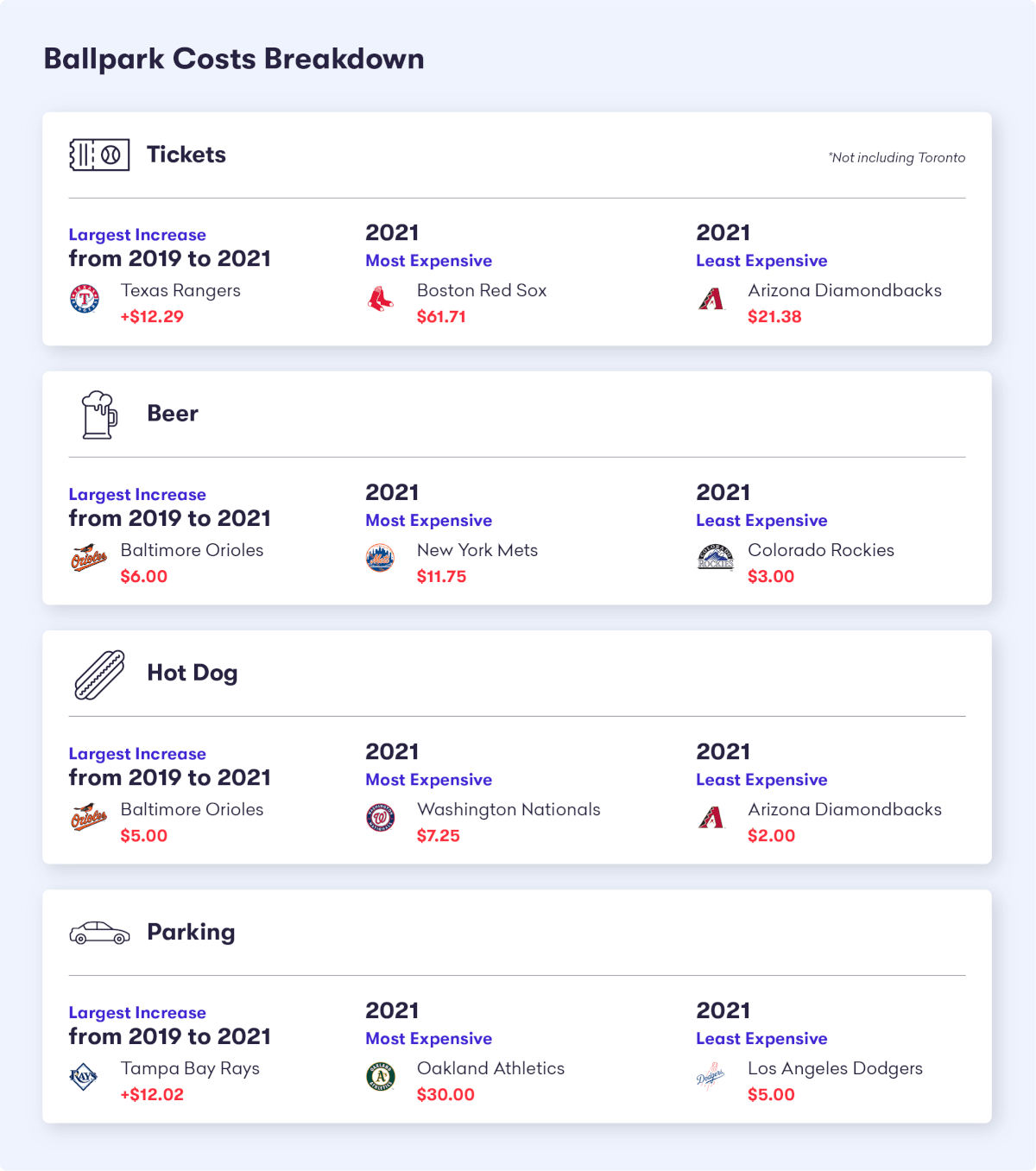 Costs breakdown
As for which teams saw the greatest increase in prices from before the pandemic through 2021, several take the cake. When it comes to general tickets, Texas Rangers fans saw a $12.29 increase from 2019 to 2021. In 2021, the Boston Red Sox were home to the most expensive general ticket at $61.71 and the Arizona Diamondbacks had the cheapest tickets for sale at $21.38.
If you're feeling thirsty for a beer, the New York Mets are home to the expensive regular-priced brew at $11.75. In comparison, the Colorado Rockies are charging only $3.
It wouldn't be a day at the ballpark without a hot dog. The Washington Nationals have the most expensive dog at $7.25, while you can get one watching at Chase Field for only $2.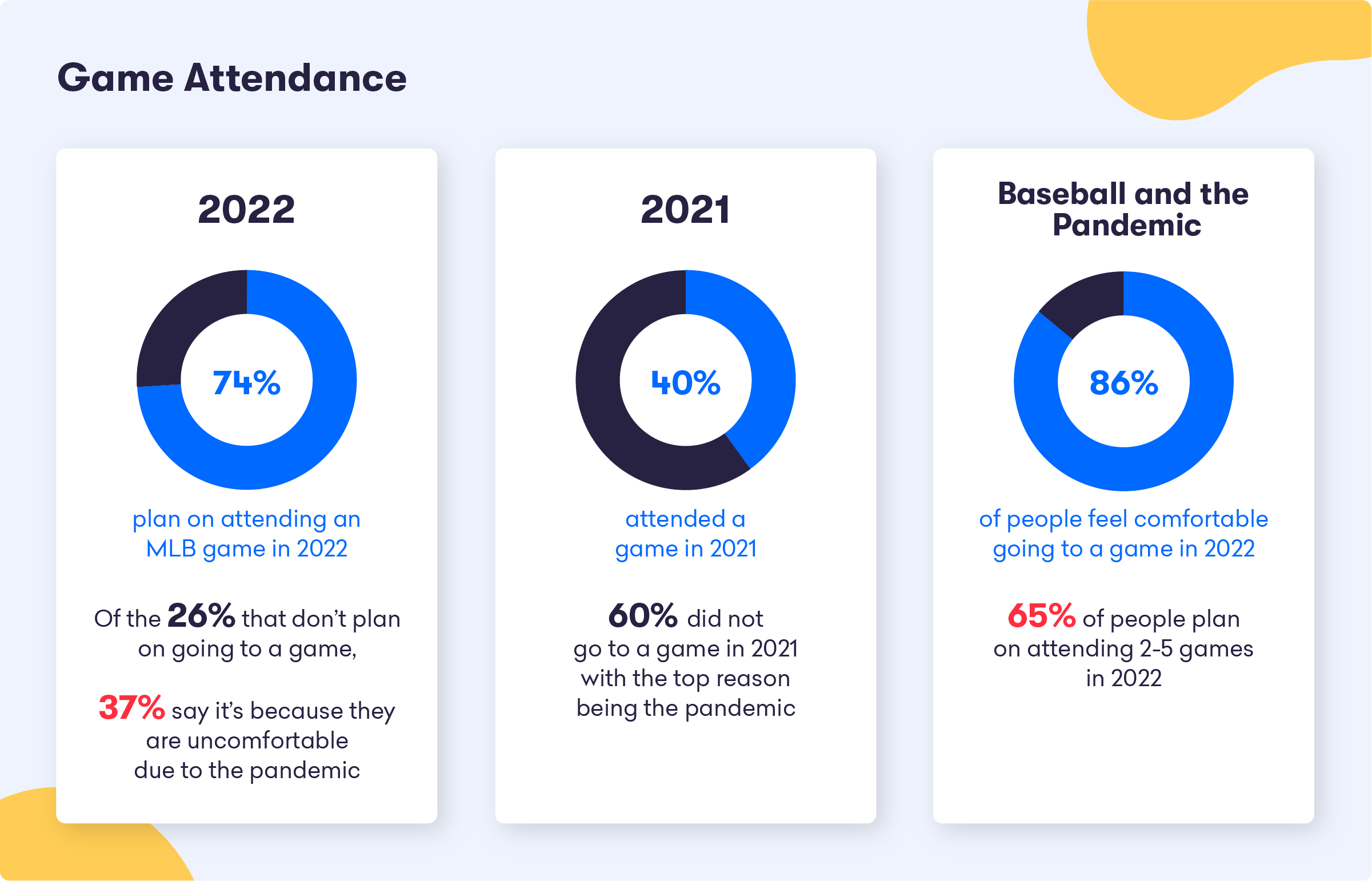 Game attendance
Of those surveyed, 86% feel comfortable going to a game in 2022. 74% plan on going to a game this season, which is up from the 40% that reported going to a game in 2021. Additionally, 65% of people plan on attending 2-5 games this season. Among the 26% who don't plan on going to a game in 2022, 37% say it's because of the pandemic.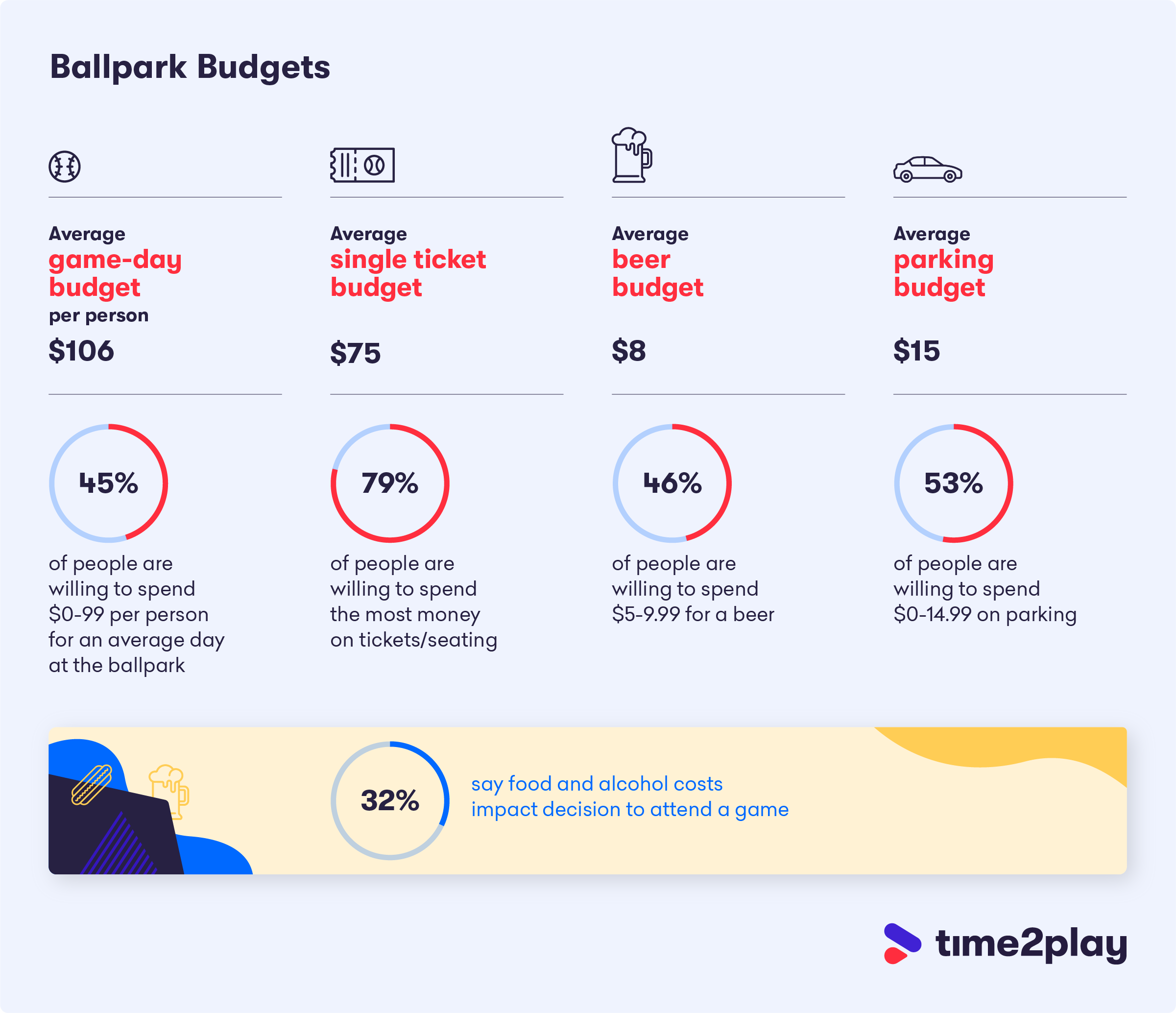 Ballpark budgets
For those making plans to go to the ballpark, the average budget per person is $106 with 45% of people willing to spend $0-99 per person for a ticket, food, beer, parking, and souvenirs. It's no surprise 79% of people want most of the money to go toward their tickets/seating and the average budget for a ticket is $75.
When it comes to quenching their thirst, 46% of people are willing to spend $5.-9.99 for a beer. Overall, 32% of people say food and alcohol costs impact their decision on whether to attend a game or not.
As for the current MLB lockout, 44% of people say they are not concerned about it postponing the start of the regular season.
Methodology
In February 2022, we surveyed 1,100 baseball fans, 50% male and 50% female, from across the United States to ask them about their ballpark budgets and comfortability when it comes to attending an MLB game in 2022. We also analyzed data on each MLB stadium from 2019 and 2021 to compare costs and price differences in general tickets, beer, hot dogs, parking, and souvenirs.
For media inquiries, contact [email protected]
Fair Use
When using this data and research, please attribute by linking to this study and citing https://time2play.com/
Top picks
Trending blogs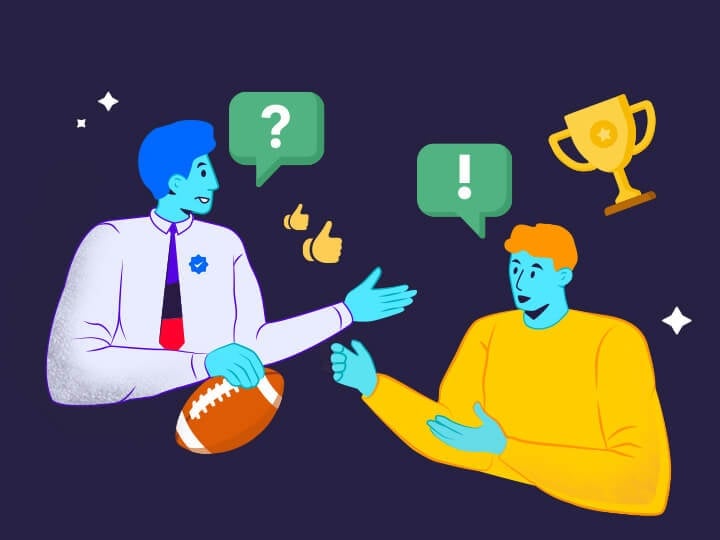 Which athletes and teams are most mentioned by big sports media? [Study]
How much can we trust sports media to accurately represent what occurs in pro games? We found ourselves asking that exact question and wanting to answer it with data-backed information. Are certain outlets favoring or blackballing particular athletes or even entire teams? Is the world of sports journalism ingraining its own heroes in our mind using the power of sheer repetition? Finally, we have answers.