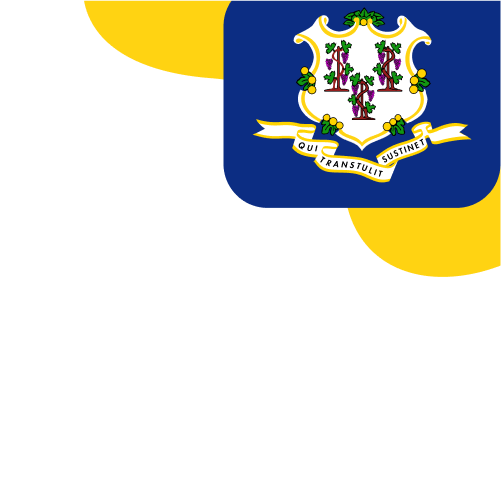 CT online gambling — a guide to what's legal
Looking for the best CT online gambling experience? With all the different state regulations, things can get very confusing, very fast.
Our experts have created this guide with the aim of helping you enjoy a smooth gambling experience. Here we cover everything from the best CT gambling sites to Connecticut gambling laws.
If you're interested in something specific, check out the cards below. Or keep reading for a more detailed view of all things CT gambling-related.
Connecticut gambling regulators
Just because gambling is legal in Connecticut, it doesn't mean you should rush headlong into every gambling site you see. It's always good to stay safe, and part of staying safe is knowing a bit about the actual gambling regulators of Connecticut.
The supreme licenser in Connecticut, and the ones who handle all regulations, are the Connecticut Department of Consumer Protection (DCP). They have the first and final say on who gets to legally operate within the New England state.
Their main job is to make sure the operations are playing fair and you're not having your money or information stolen from you. They also test the security of the online casino sites, to make sure that your average tech junkie can't just hack in and steal your social security number. Once everything passes their tests, they then issue the license for the site.
Top auditors in the state
Connecticut Department of Consumer Protection

Mohegan Tribal Gaming Commission
Gambling in CT is legal — check out the details
First things first, is online gambling legal in CT? If it's the big 3 that you're wondering about, then you're good to go. Real money online casinos, online sportsbooks, and poker are all legal forms of Connecticut online gambling.
There's also the Connecticut Lottery, which has been at the forefront of CT online gambling with a website running since 2010. It's even available for slightly younger audiences. Unfortunately, there are no dedicated poker rooms, though you can play poker at online casinos.
The main problem with Connecticut online gambling is that you have to be physically in the state to gamble for real money. The CT gambling age is 21 for most things, so don't rush to grab Connecticut plane tickets unless you're 21. If you've found yourself in Connecticut and you're between 18-21, you can try your hand at the lottery. Anyone younger is just going to have to stick to seeing the penguins at the Mystic Aquarium.
| Gambling vertical | Offline legal age | Online legal age | Online since |
| --- | --- | --- | --- |
| Casinos | 21 | 21 | 2021 |
| Social casinos | N/A | 21 | 2021 |
| Sportsbooks | 21 | 21 | 2021 |
| Social betting apps | N/A | 21 | 2021 |
| Poker | 21 | 21 | 2021 |
| Lottery | 18 | 18 | 2010 |
Online casinos, legal since 2021
Online casinos are a safe and legal part of CT online gambling. Legalized in October 2021, they haven't been around for very long in CT, so unfortunately there aren't a lot of options. However, what is available is still very viable and certainly offers more choice than, say, Arizona's gambling sites.
The 2 main casinos for CT gambling are the Mohegan Sun and DraftKings. Connecticut has allowed both of its federally recognized Native American tribes to offer casino apps, and they certainly did not waste any time doing so.
Having partnered with some of the biggest brands in the sector, these two Connecticut online casinos can provide safe sites, with tons of games and fast load times. FanDuel has also partnered up with Mohegan Sun to offer even more online casino games and slots, making them a power couple in Connecticut.
For those looking to the future, the Connecticut Lottery unveiled SugarHouse as its partner of choice in September 2021. We expect to see SugarHouse or its other brand, BetRivers, live as operators in the state soon.
Huge game options
Generous welcome bonuses
Great brand reputation
Very few legal online casinos
Casino Logo
Odds rating
Bonus
Go to casino Button
Show more
T&C

DraftKings casino review

93

/100

Expert rating

by Anna M.

89%

Playscore

based on

100% up to $500 or 100% lossback up to $1,000

Play now

Mohegan Sun casino review

85

/100

Expert rating

by Lorella F.

85%

Playscore

based on

100% up to $1,000

Play now

Good to know

Email, live chat, phone support
iOS and Android apps
Over 790 slot games

9 payment methods

Play now
Connecticut sweepstakes
If you're looking for some variety in your Connecticut online gambling, you can always try your luck with some of the new sweeps cash casinos. These social gambling apps offer a welcome alternative while waiting for more real-money spots to open in the state.
The main draw to these sweepstakes casinos is that you get to play for free. Just load up your favorites and have some fun. One of the US's biggest gambling brands, BetRivers, runs a social version called BetRivers.net, which you can try out absolutely free, or you can try Gambino Slots for something built to be social-first.
Free to play
Great for demo games
Casino Logo
Odds rating
Bonus
Go to casino Button
Show more
T&C

1

WOW Vegas casino review

94

/100

Expert rating

by Anna M.

92%

Playscore

based on

1.5 million WOW Coins + 30 free Sweepstakes Coins

Play now

2

Stake.us casino review

88

/100

Expert rating

by Claire S.

96%

Playscore

based on

250,000 Gold Coins and $25 Stake Cash

Play now

Good to know

Exclusive Time2play bonus
VIP rewards program
Giveaways and challenges

11 payment methods

Play now

3

Pulsz casino review

87

/100

Expert rating

by Claire S.

84%

Playscore

based on

Up to 367,000 Gold Coins + 32.3 free Sweepstakes Coins

Play now

Good to know

Social media and VIP rewards
Regular tournaments and contests
700+ games

8 payment methods

Play now

4

Sweeptastic casino review

84

/100

Expert rating

by Paul P.

89%

Playscore

based on

27,777 Lucky Coins + 2 Sweeps Coins

Play now

5

BetRivers Casino4fun review

80

/100

Expert rating

by Claire S.

86%

Playscore

based on

Daily Free Spins and Credit Bonus

Play now

Good to know

Live casino games available
Credits every four hours
Free bingo games

6

Gambino Slots casino review

79

/100

Expert rating

by Claire S.

85%

Playscore

based on

200 free spins + 25,000 free credits

Play now

Good to know

Available in 47 states
Massive promo selection
Exclusive games

3 payment methods

Play now

7

Fortune Coins casino review

79

/100

Expert rating

by Claire S.

92%

Playscore

based on

Up to 380,000 Gold Coins and 1,400 Fortune Coins

Play now

Good to know

Daily bonuses
Regular social media contests
Unique Fish Games

8

High 5 Casino review

79

/100

Expert rating

by Paul P.

79%

Playscore

based on

250 Gold Coins + 5 Sweeps Coins and 600 Diamonds

Play now

9

NoLimitCoins casino review

78

/100

Expert rating

by Charlie S.

86%

Playscore

based on

1,050,000 Gold Coins + 3,999 Sweeps Coins

Play now

Good to know

Reputable payment options
Ongoing promotions available
Clean design

10

Funrize casino review

77

/100

Expert rating

by Claire S.

79%

Playscore

based on

Up to 775,000 free coins and 700 promotional entries

Play now

11

Tao Fortune casino review

76

/100

Expert rating

by Charlie S.

87%

Playscore

based on

88,000 Tao Coins

Play now

Good to know

1,000,000 Tao-Coin prize
Helpful 24/7 support
Available in 45 states
Online sports betting — legal since 2021
You can't have online gambling without a bit of sport betting. Connecticut legalized online sports betting slightly before online casinos, with legislation passing in May 2021. This unfortunately did not translate to a larger selection, as the options for sportsbooks in Connecticut are a bit sparse.
The main sportsbook providers in Connecticut are FanDuel sportsbook and SugarHouse sportsbook. FanDuel of course needs no introduction, being one of the most trusted brands out there, not to mention a partnership with Mohegan Sun has helped FanDuel quite a bit in Connecticut. The other option is SugarHouse, the official partner for the Connecticut Lottery.
Finally, there's DraftKings, operated by the Mashantucket Pequot tribe. Quickly becoming one of the largest sports brands in the US, it offers plenty of sports and a fast and safe website.
Good sport selection
Safe and trusted brands
Solid welcome bonuses
Sportsbook Logo
Odds rating
Bonus
Go to sportsbook Button
Show more
T&C

1

Fliff social sportsbook review

80

/100

Expert rating

by Ramona D.

83%

Playscore

based on

100% up to $100 FC

Play now

Good to know

Good sport selection
Offers college sports
Available in 41 states

2

DraftKings sportsbook review

76

/100

Expert rating

by Anna M.

92%

Playscore

based on

Bet $5 Get $150 in Bonus Bets + a daily No Sweat SGP

Play now

Good to know

Official NFL partners
Great football betting options
User-friendly bet builder

11 payment methods

Play now

3

SugarHouse sportsbook review

75

/100

Expert rating

by Ramona D.

89%

Playscore

based on

Second Chance Bet of up to $500

Play now

Good to know

High number of markets
User-friendly interface
Available in CT, NJ, PA

10 payment methods

Play now
Online poker — legal since 2021
Poker is one of the most popular forms of online gambling and warrants its special mention. Legalized in 2021 , Connecticut is now one of the few US states that allow online poker.
The catch is that poker can't be found on dedicated platforms, and can only be hosted at online casinos.
This unfortunately means there are no dedicated CT poker platforms that we can show off here. However, all the casinos listed above feature poker in their catalog, so poker fans can rest easy. We're giving a special shoutout to DraftKings here, for having a great selection of regular and video poker, alongside an educational hub to teach beginners how to play.
Live options available
Safe and trusted sites
No dedicated poker platforms
Other forms of gambling in CT
If you're not interested in the big 3 of casinos, sportsbooks, and poker, Connecticut has a few other options.
Connecticut's main alternative draw would be its state lottery, but that's so big that we'll talk about it in a separate section. Instead, we'll look at other forms of online gambling, such as CT's charitable gaming. Non-profit organizations can run games of chance like bingo for fundraising activities and have been doing so since 1939. Nowadays more games can be played like raffles and bazaars, and it's still a very popular form of gambling in CT.
There are also options like keno and fantasy sports, which are listed in the cards below. 18-year-olds can hop onto keno and fantasy sports straight away, so they're great if you're between 18-21.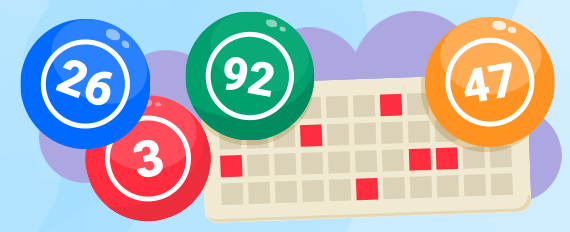 Keno
Keno was legalized in July 2013 through Public Act 13-184. It's a popular form of gambling where players select 10-15 numbers and try to match them with 20 randomly generated numbers. The more numbers the player matches, the bigger the payout. Keno tickets can be found online or on any land-based site that sells lottery tickets. Unfortunately, House Bill 5387 seeks to repeal the authorization to offer keno.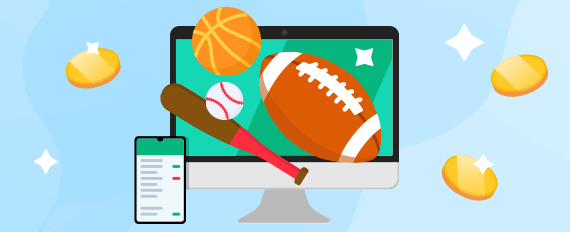 Daily Fantasy Sports
Being a fantasy competition, players can legally bet on this at 18 rather than 21, though finding a land-based site in Connecticut that will let you in at 18 may be a bit difficult. The aim of this is simple: draft a slate of players for a single day, or a single game, and compete against other players. The more your team wins, the higher your cash prize at the end. All major operators like DraftKings and FanDuel have fantasy sports available.
Connecticut state lottery
The Connecticut State Lottery is one of the oldest state lotteries in the USA, having been around since 1971. This half a century old lottery has been a great help for the CT General Fund, having hit the $10 billion threshold for profits returned to the general fund in 2019. Plus it's loads of fun to play, so everyone wins.
The CT Lottery mainly offers the major national draw games, which are the Powerball and Mega Millions. However, you've also got your state-level draw games, such as the simple Pick 3, 4, and 5. Other alternatives such as keno are also done through the CT Lottery. In October 2021, the CT Lottery officially announced its partnership with SugarHouse, showing that this old lottery isn't falling behind its younger contemporaries.
| Launch date | 1971 |
| --- | --- |
| Federal Income Tax | 24% for winnings over $5,000 |
| State Income Tax | 6.99% on all winnings over $600 and 300x the amount wagered |
| Money returned to CT General Fund | $10.6 billion as of 2022 |
| Largest win | $254.2 million |
| Regulated by | The Department of Consumer Protection |
| Legal age for CT Lottery | 18 |
Connecticut gambling — offline
You know what's scarier than losing all your money gambling? The outdoors. It smells weird, the weather is inconsistent, and there are people everywhere. But there are some very nice land-based casinos out there, so sometimes it's worth putting on a nice coat and heading out to experience the world.
Connecticut doesn't have much to offer when it comes to retail land-based gambling. Thanks to close relations with the Mashantucket Pequot Tribe and the Mohegan Tribe, only their 2 land-based sites are available, the Foxwoods Casino Resort and the Mohegan Sun Casino. Still, they're great places to go, with plenty of spas, gourmet restaurants, and even golf courses for throwing away balls instead of money.
The CT Lottery on the other hand does have 15 outlets across the state for sports betting, though these are of course far less fancy and unlikely to have a golf course anytime soon. Still, if you're looking for simple sports betting without all the bright fancy lights, you can always check out the CT Lottery sites.
| Retail | Launch date | Social casino | Online sports | Location |
| --- | --- | --- | --- | --- |
| Foxwoods Casino Resort | 1986 | No | Yes | Ledyard |
| Mohegan Sun Casino | 1996 | Yes | Yes (FanDuel) | Uncasville |
How to choose CT gambling sites
So how exactly do we rate all these different Connecticut online casino sites? Seeing if something is legal is one thing, but seeing if it's any good is a completely different ball game.
First off, we absolutely want to see state licenses and trust seals from the Department of Consumer Protection before we move forward. These licenses show us that the place we're dealing with is somewhere we can trust, and anyone operating in CT without that license is someone to be wary of.
Once that's out of the way, then it's a matter of looking at the range of products, the options for things such as live betting, the apps, their functionality, the payment methods, and much more. We've listed all the things we look at below, for full transparency for our readers.
State license
All online casinos operating in CT must be licensed by Connecticut's Department of Consumer Protection. This is an absolute must, and anyone operating without this license immediately goes on our blacklist. If you ever spot someone operating without this license, stay far away.
Products
Once we've confirmed that the site is 100% legal, we then look at the actual products available. This is mainly for the big 3; casinos, sportsbooks, and poker. We want to see 700+ online casino games, 30+ sports, regular poker tournaments, as well as some decent payouts for all 3. Online casino sites like Mohegan Sun, with almost 800 online casino games, score high.
Live Gambling
Just as important as the products is the ability to gamble live, especially for online casinos. We want to see some live dealers with a wide variety of tables to choose from. As for sports, live betting is an absolute must, and we award extra points for perks like live streaming and in-depth data. SugarHouse's excellent in-play live betting options, for example, earn a lot of brownie points.
Apps
With technology improving so much that we can just send random cars to space no problem, it should be no excuse for a CT gambling site to not have a functional app. We expect to see a smooth mobile app across all major platforms, with all the online casino games and sports available and with fast loading times and glitch-free graphics. Anything else can be sent to space with the unwanted cars.
Payments
Considering gambling is all about the exchange of money, it goes without saying that the actual payment methods should be top-notch. The best gambling sites will have a wide variety of payment methods, with fast and secure deposits and withdrawals, and readily available details on all payment policies. 
Platform
The platform of any site is very important, as it's the main thing we're going to be interacting with. We want it to be accessible, with solid search and filtering options, quick sign-ups, and plenty of help options such as FAQs and live chat. 
Other products
Finally, we like to see a few other options for us to enjoy. These aren't the most important when it comes to rankings, but it always helps boost the score just a bit when a sportsbook lets us bet on politics, or a casino has options for a lottery or keno. The best online casino sites will always have that little bit extra to offer, which is why we love the big brands like Mohegan Sun and FanDuel.
CT gambling sites — a quick look at the best
Let's look through at the best Connecticut online gambling sites. Sports betting sites, online casinos, and social gambling apps are all legal in CT.
We've run our experts through all the US gambling sites we could get our hands on, and these are the best-ranked ones we've found available in CT. Admittedly, the best CT online gambling sites don't have too much competition — there aren't many CT gambling sites. Still, they're good operators, so quality over quantity here.
That being said, sports betting and casino are both available, and sweeps sites like WOW Vegas add a lot more variety, since they're legal in most states.
Connecticut gambling laws: a brief history
Connecticut has a pretty interesting gambling history. On the one hand, things like the CT Lottery have been around for over 50 years, and have pushed the envelope far in that department. On the other hand, online gambling has only recently become legal, with online casinos and sportsbooks just opening up.
Right now, we're seeing a state that is somewhat in its infancy with the gambling age in CT set at 21 and online casino and sports betting picking up slowly. The CT Lottery has laid the groundwork, but Connecticut still has a long way to go if it wants to compete with more ambitious states like New Jersey.

1939
Charitable gaming emerges
The beginning of Connecticut's gambling ambitions begins to emerge here, with the first instances of charitable gaming for fundraising purposes.  Initially limited to just bingo, Connecticut would later allow for bazaars and raffles in 1955, and sealed tickets in 1987. It may be just for non-profit organizations, but this first step hints at Connecticut's future use of gambling to benefit people in the long run.

1971
Connecticut State Lottery is created
With the success of charitable gaming, Connecticut would later open its state lottery to also benefit from gambling. Here players can have fun gambling at the lottery, and the Connecticut General Fund can gain money to then invest back into the public, with schools, hospitals, and public transport amongst other things. This lottery would undoubtedly be one of Connecticut's biggest successes', having raised over $10.6 billion in funds by 2022.

1986
Tribal gaming begins
A single high-stakes bingo parlor on the Mashantucket Pequot reservation would be the first step in a massive revolution for tribal gaming in Connecticut. With a simple deal where the tribe pays 25% of their slot machine revenue to the state, the state in turn maintains its prohibition on machines outside of the tribes. Thanks to this, the Mashantucket Pequot Tribe and the Mohegan Tribe have entered a mutually beneficial agreement with Connecticut that has stayed strong till today. 

2021
Gambling goes online
Betting finally goes online in 2021, with online casino gambling sites like Mohegan Sun, FanDuel, and DraftKings all opening their doors. This would also be the year that the CT Lottery announces a partnership with SugarHouse, allowing them to also open their online sportsbook in the New England state.
Latest updates
Since online gambling is still young in Connecticut, things are progressing at quick a fast rate. We've listed a few of the most important recent updates to keep you up to speed on what's going on.
XL Center Hartford — The CT Lottery has been considering opening a site at Hartford's XL Center, making it one of the nation's first in-stadium retail sportsbooks if it gets approved
Leaders from the Mohegan Tribe and Yale's School of Medicine are working on an app to fight problem gambling
The partnership between DraftKings and the Mashantucket Pequot Tribe has expanded to Puerto Rico, showing the continued growth of these two.
FAQs
Where can you gamble online in CT?
Since online gambling is relatively new in Connecticut, there are unfortunately not that many online casino sites to choose from. Our experts have done a deep dive to bring you their list of best CT online gambling sites.
Where can I gamble in Connecticut?
Connecticut only really has 2 retail land-based sites, the Foxwoods Casino Resort and the Mohegan Sun Casino. They're both excellent online casino sites, however, with spas, restaurants, and even golf. For the online experience, check out our list of best CT gambling sites and sports sites.
Is Connecticut online gambling legal?
Connecticut online gambling is in fact legal. It's been legalized quite recently in 2021, though gambling in Connecticut has been around for years since 1939 with charitable gambling. For more information on the history of Connecticut gambling laws, check out our brief history.
What is the legal gambling age in CT?
Online gambling in CT is legal at the ripe old age of 21, though you can participate in the CT Lottery, keno, and fantasy betting at 18. Anyone else will just have to see the sights in Connecticut instead.
Who regulates online gambling in Connecticut?
Regulation for online casino gambling sites in Connecticut is done by the Department of Consumer Protection (DCP). They test all the online casino games to make sure they're not rigged, and they test the site to make sure it's not stealing your information, amongst other things. For more info on the DCP, check out our section on regulators.