There are countless reasons you may not want your family to see your social media activity. The content we share on social media is our modern way of sharing our own personal image with the world. And we don't always want people who know us in the real world to see that image, including our family. Deciding who to add on social media sometimes becomes a bit of a social sweepstakes casino.
But sometimes, we have to block family members on social media for other reasons. These days, we all have a relative whose radical views, be they political or otherwise, have irreversibly corrupted their personality. To find out more about why and how often people in the US block their family members on Facebook and Instagram, we asked over 2,000 US users of both platforms if and why they've blocked a family member on social media.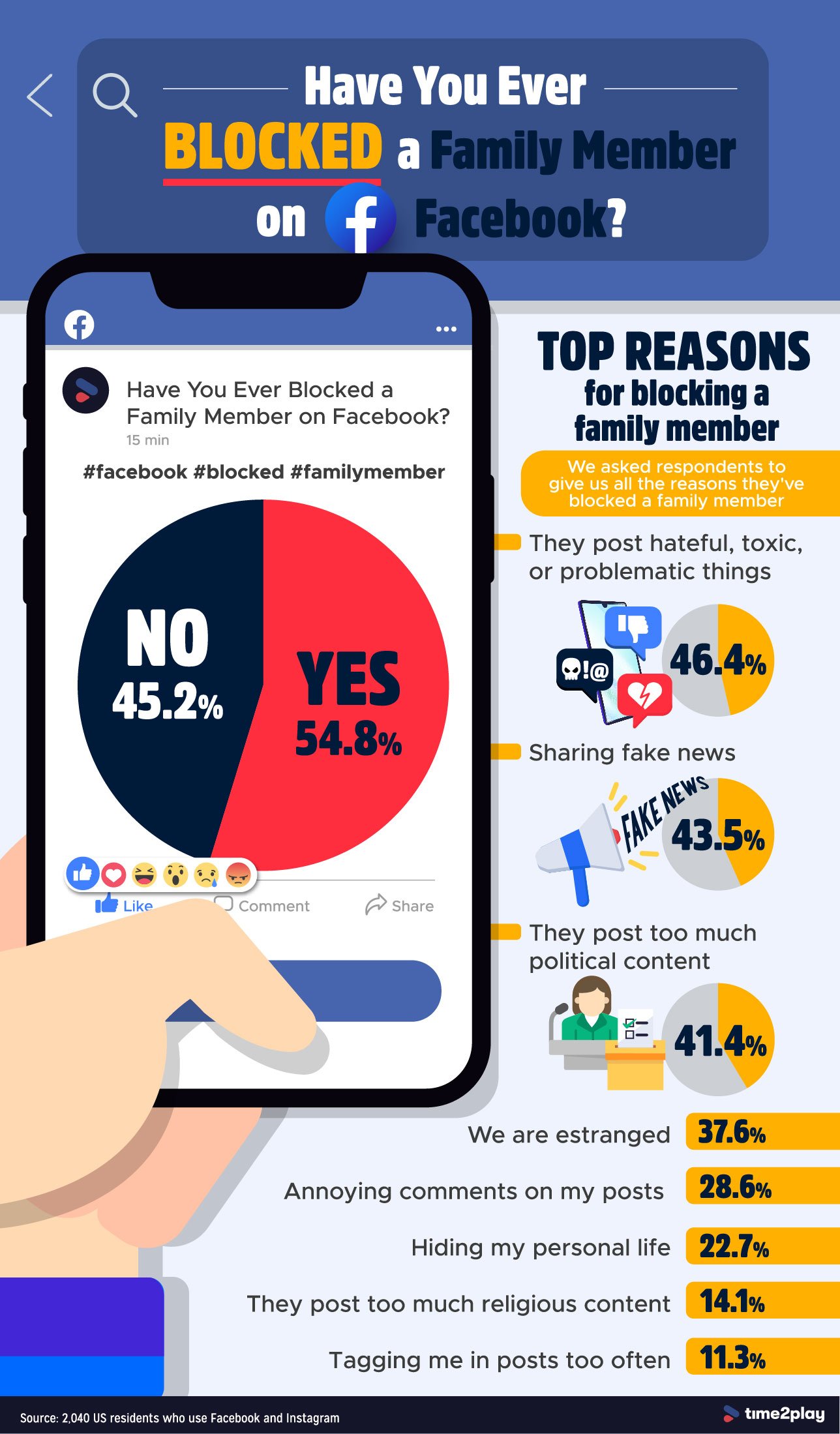 Facebook family feuds
The world's largest social media platform, Facebook, boasts over 240 million active users in the United States as of 2022. A far cry from its early days as a directory for Harvard students, today, the social media behemoth is often maligned as the home of misinformation and hate speech on the internet. And perhaps this reputation is justified, as our study found that 54.8% of Facebook users living in the US have blocked a family member on Facebook.
The top reason for blocking a family member on Facebook is posting hateful, toxic, or problematic content. Other top reasons include sharing fake news, positing too much political content, and estrangement. Interestingly, the study also found that 78.3% of millennial users have blocked a family member for posting too much political content. Despite the uncertainty of what your friends or family may post on Facebook, you can feel secure trying out one of the best safe online casinos.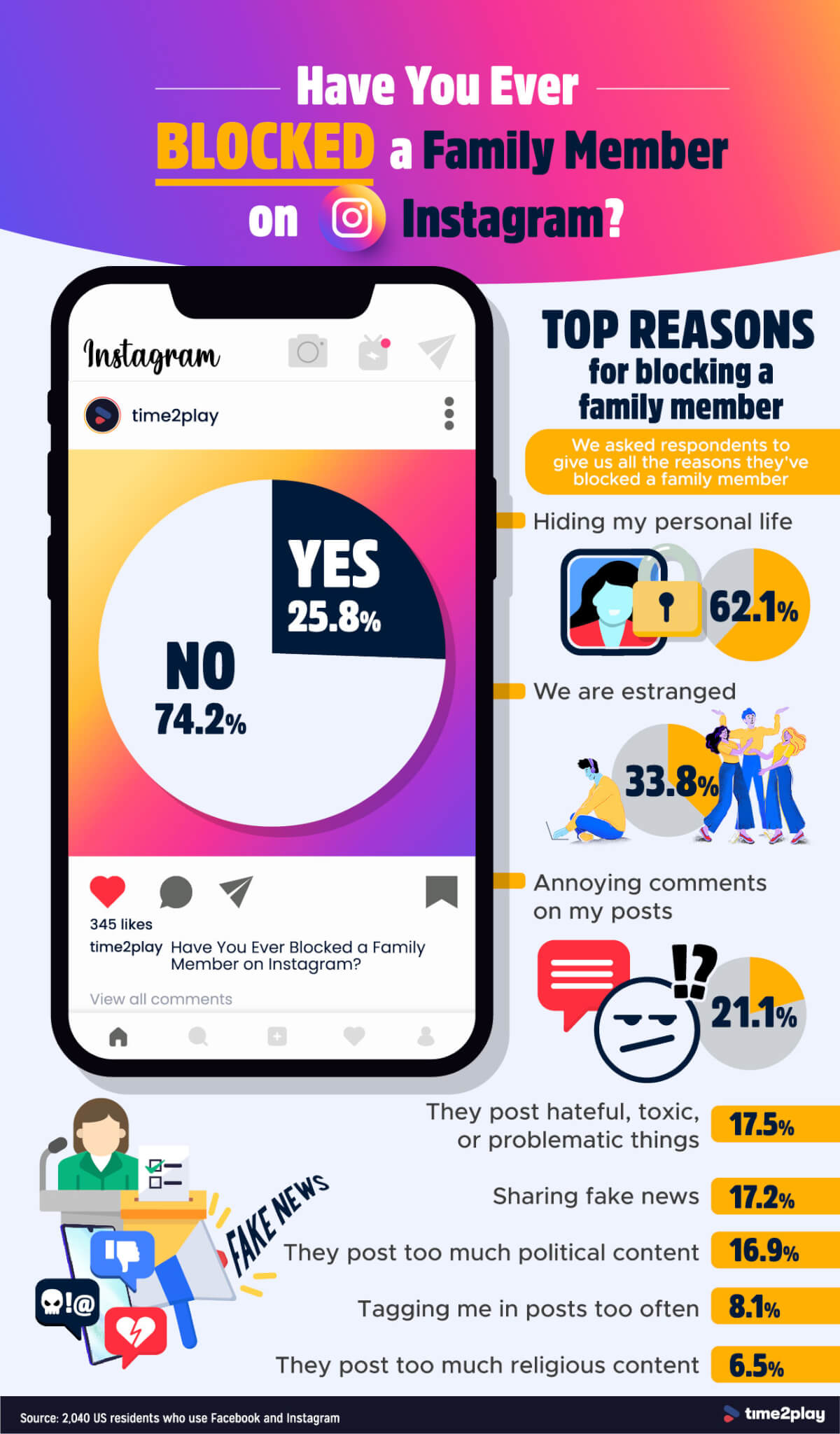 Instablocked
The Instagram crowd tends to skew a bit younger than Facebook's user base. As such, the study found only 25.8% of Instagram users admit to blocking a family member on the platform. The study also found that the average age of an Instagram user who has blocked a family member is 26.1 years, compared to 32.7 years for those who have blocked a family member on Facebook.
As for why Instagram users block their family members, we found they were motivated by concealing their own content from family members, rather than avoiding what their family members were posting. A whopping 62.1% of respondents said they had blocked a family member on Instagram to hide their personal lives. Other top motives were estrangement and annoying comments left on the respondent's posts.
Methodology
In May 2022 we surveyed 2,040 US residents who use both Facebook and Instagram. The average age of respondents was 30.2 years.
For media inquiries, please contact: [email protected]
Fair Use
If you'd like to share this post or its assets with your friends or audience, you are welcome to do so. Please be sure you include attribution linking to this study.
Trending blogs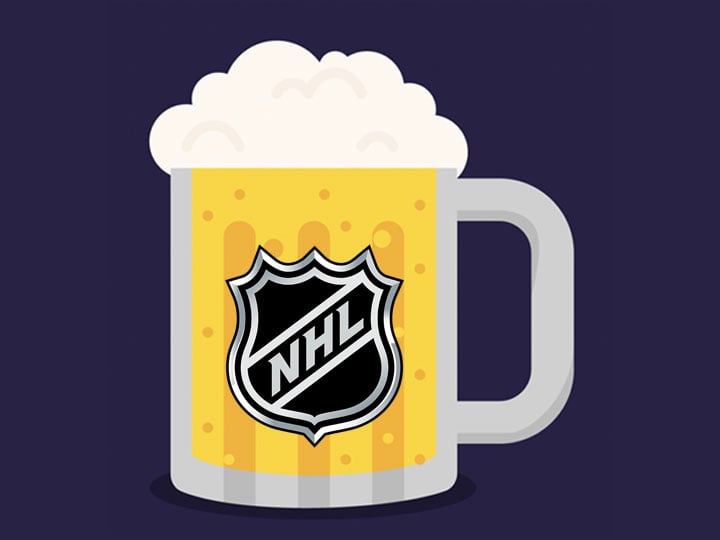 Which NHL fans drink the most?
There's nothing quite like sharing some ice-cold brews with your pals as you take in a game from your favorite NHL team. With many fans experiencing post-lockdown fever this season, we expect some of them will take the opportunity to enjoy a few more cold ones than they typically would.