March 8th is International Women's Day (IWD), and in a world where women are still fighting for equality, the event remains as important today as it was back in 1975 when it started.
The theme for IWD 2022 is #BreakTheBias, and it's all about imagining a world free of bias, stereotypes, and discrimination. In a bid to understand how far The United States is from achieving a gender-equal world, we surveyed 1,600 American Women to learn more about their personal experiences.
Gender bias at work or school
Over 48% of American women surveyed claim they have experienced gender bias in the workplace, but the results differ substantially by age group. The 18-44 age bracket report a higher rate of negative experiences than those aged 45 and over. Of the 48% that have faced gender discrimination at work, 82% of them were between 18 and 44 years old.
These results could shed light on how and why gender discrimination at work seems to have worsened over the years. Or, it could be an indicator that the younger generation is more switched on to what gender bias is and that a shift in culture makes us less likely to accept it.
The data also demonstrates that women in some sectors experience more gender bias than others. For example, of those surveyed, women working in healthcare report the highest levels of discrimination. This is closely followed by tech, education, and retail. On the other end of the scale, marketing and sales were revealed as the most gender-inclusive professions.
The same pattern emerges in the data from high school and college students – 54% of women reported gender bias in these environments, 86% of which also fell within the 18-44 age bracket.
Is a gender-equal world a reality?
After learning about the day-to-day experiences of these women, we finished with one important question – is achieving a gender-equal world actually a reality? We're pleased to report that 72% of American women surveyed believe it is. Of course, breaking the bias is an ongoing task, but the outlook is positive, and there is a belief that we are heading in the right direction.
We asked the women in the survey that didn't think a gender-equal world is possible to tell us why, and the responses were sobering.
One respondent said: 'Men will always be preferred in the workplace, and it is hard to lose the stereotype that the woman's place is in the home raising children.'
Another said: 'It would be the right thing to do, but I think that people will never recognize gender equality and the gap between genders will never be completely filled.'
These responses, and many others, show the importance of International Women's Day and the work to #BreakTheBias.
The most influential women in 2022
On a lighter note, we wanted to know who American women think will make the most significant impact in 2022. So which women will be the most influential in America this year? Check out the results below: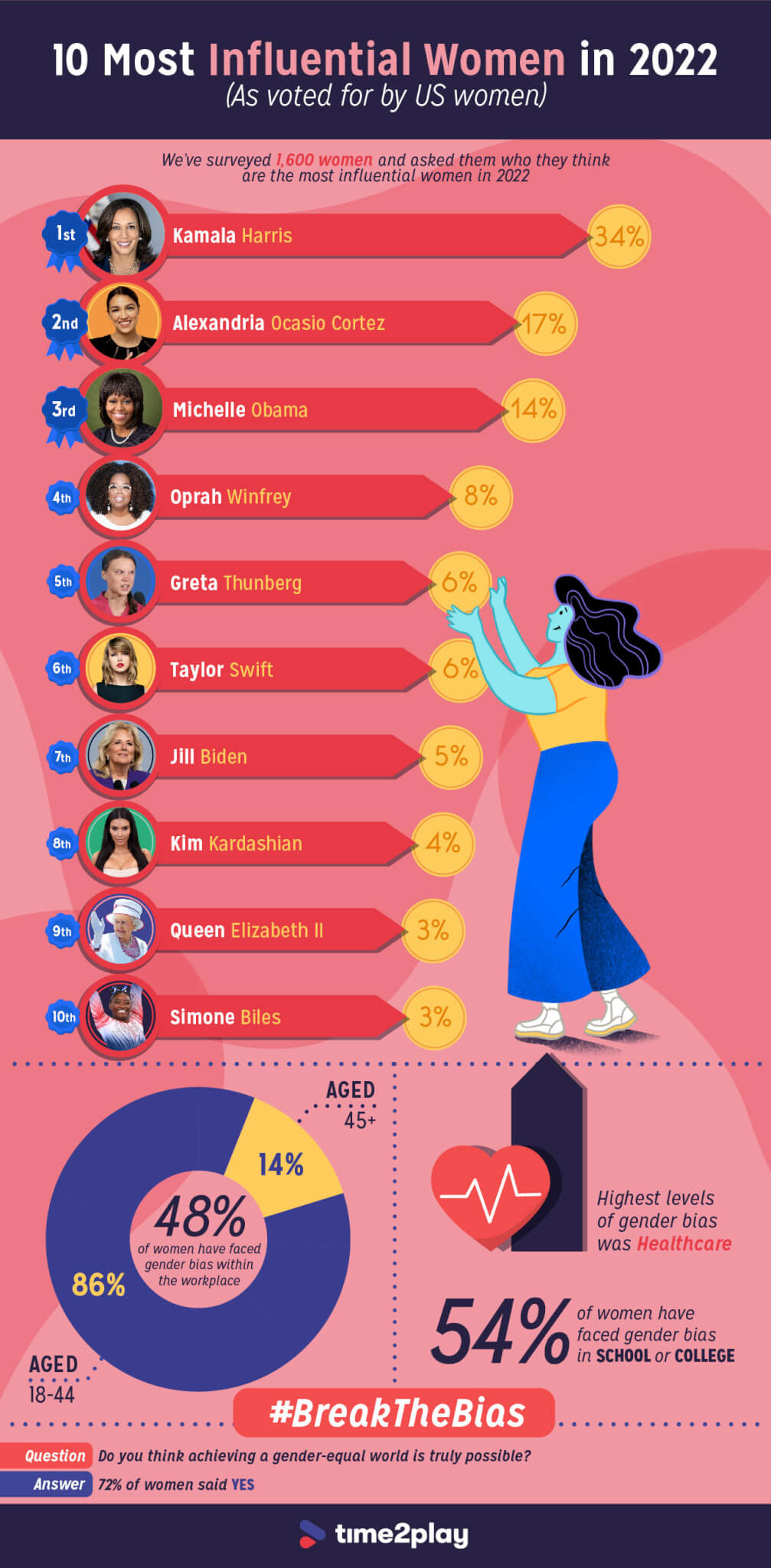 Methodology
We surveyed 1,603 women across The United States. We asked them whether or not they had encountered gender bias at work, high school, or college. We also asked their age bracket and which sector they work in. Finally, they were asked whether or not they believe a gender-equal world is possible. Our respondents were 100% female and were only based in The US.
For media inquiries, please contact: [email protected]
Fair use
If you'd like to share this post or its assets with your friends or audience, you are welcome to do so. But please be sure you include a link to this page.
Trending blogs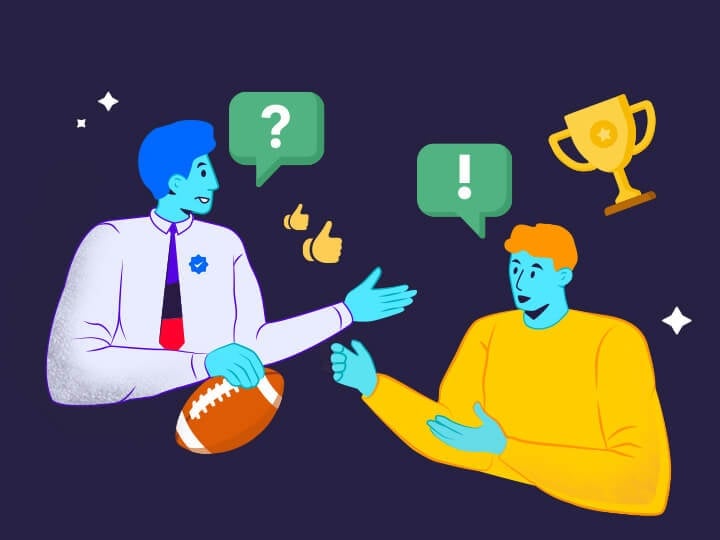 Which athletes and teams are most mentioned by big sports media? [Study]
How much can we trust sports media to accurately represent what occurs in pro games? We found ourselves asking that exact question and wanting to answer it with data-backed information. Are certain outlets favoring or blackballing particular athletes or even entire teams? Is the world of sports journalism ingraining its own heroes in our mind using the power of sheer repetition? Finally, we have answers.